Looking for ways to make your Yule season celebration extra special? Check out these 10 unique traditions that will add meaning and joy to your holiday.
From creating a Yule altar to exchanging gifts and performing rituals, there's something here for everyone.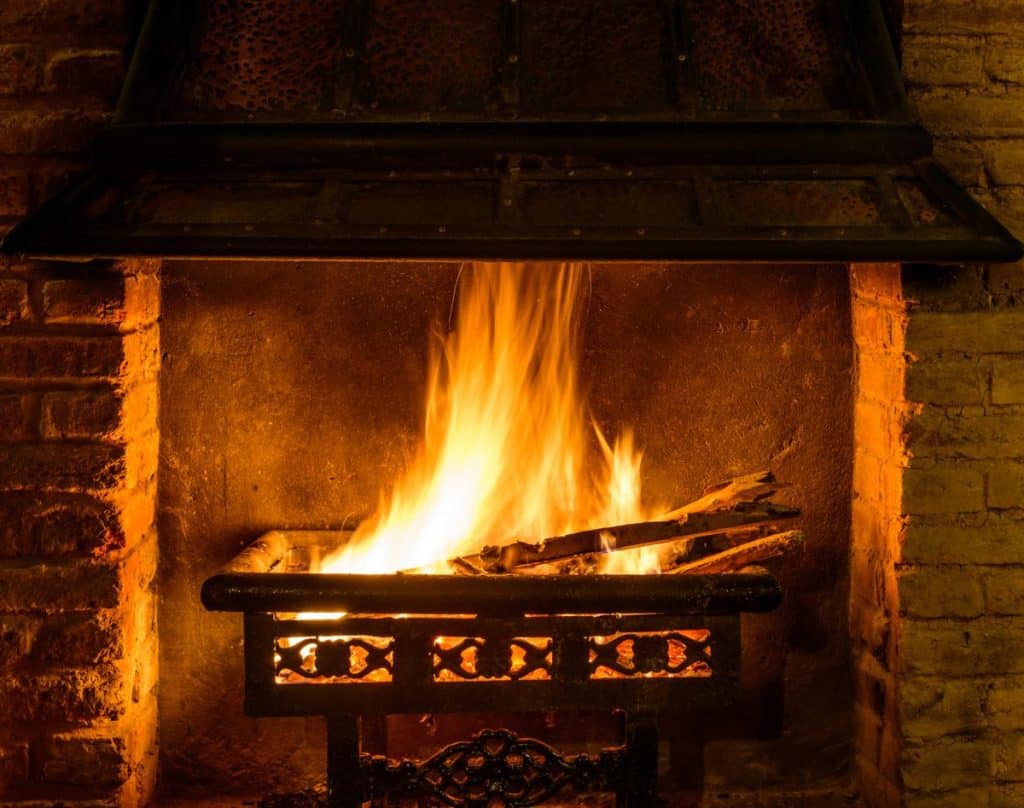 These traditions not only honor the themes of the season, but also help you connect with loved ones and the natural world.
Start incorporating some of these ideas into your celebration and make this Yule one to remember.
1. Create a Yule altar
An altar is a sacred space where you can focus your intentions and connect with the divine.
For Yule, you can create an altar with items that represent the themes of the season, such as evergreens, candles, and symbols of the sun.
Use your altar as a place to meditate, pray, or appreciate the beauty of the season.
2. Hold a Yule feast
Food has always played a central role in holiday celebrations, and Yule is no exception.
Gather your loved ones around a festive table and enjoy a feast of traditional Yule dishes, such as roast pork or beef, spiced nuts, and fruitcake.
Don't forget to leave some treats for the nature spirits and deities who may be celebrating with you.
3. Decorate with natural materials
Instead of using store-bought decorations, try using natural materials to adorn your home for Yule.
Collect pinecones, branches, and berries to create wreaths and garlands, or make your own ornaments using materials like beeswax and herbs.
Not only will this add a personal touch to your decorations, but it will also help you connect with the natural world during the darkest time of the year.
4. Sing Yule carols
Music has the power to lift our spirits and bring people together, so why not make it a part of your Yule celebration?
Gather your friends and family and learn some traditional Yule carols, or create your own songs to celebrate the season.
Don't be afraid to get creative and have fun with it!
5. Exchange Yule gifts
Gift-giving is a common tradition during the holiday season, and Yule is no exception.
Consider making your own gifts or purchasing items from small, locally-owned businesses to support your community.
You could also opt for experiential gifts, such as tickets to a concert or a gift certificate for a spa day, or consider giving a charitable donation in someone's name.
6. Perform a Yule ritual
Rituals are a powerful way to connect with the season's deeper meanings and focus your intentions.
You can try many different Yule rituals, from lighting a Yule log to honoring the deities of the season.
Choose a ritual that resonates with you and make it your own.
7. Celebrate the winter solstice
The winter solstice, which occurs around December 21st, marks the shortest day and longest night of the year.
Many cultures have celebrated this event for centuries, which can be a meaningful way to mark the year's turning.
Consider incorporating solstice traditions into your Yule celebration, such as lighting a bonfire or watching the sunrise.
8. Tell Yule stories
Sharing stories is a great way to pass down traditions and connect with one another.
Gather your loved ones around the fire (or the cozy glow of your tree lights) and tell some tales of the Yule season.
You could retell classic myths and legends or create your own stories inspired by the themes of the season.
9. Make a Yule wreath
A wreath is a traditional symbol of Yule, and making your own can be a fun and rewarding activity.
Gather some evergreen branches and use wire to create a circular shape, then decorate it with ribbons, berries, pinecones, and other natural materials.
Hang your wreath on your front door or in a central location in your home to welcome in the energy of the season.
10. Practice gratitude
One of the best ways to cultivate joy during the Yule season is by focusing on gratitude. Take time each day to reflect on the things you are grateful for, and share your gratitude with others.
You could write down your blessings in a journal, express your thanks to loved ones, or even participate in a "gratitude jar" activity where everyone in the household adds a slip of paper with something they are grateful for each day.
No matter which traditions you choose to incorporate into your Yule season celebrations, the most important thing is to have fun and connect with loved ones.
May your Yule be filled with joy, love, and meaningful traditions.