Headaches suck. While some people are more prone to them than others, we've all had to deal with a throbbing that won't quit.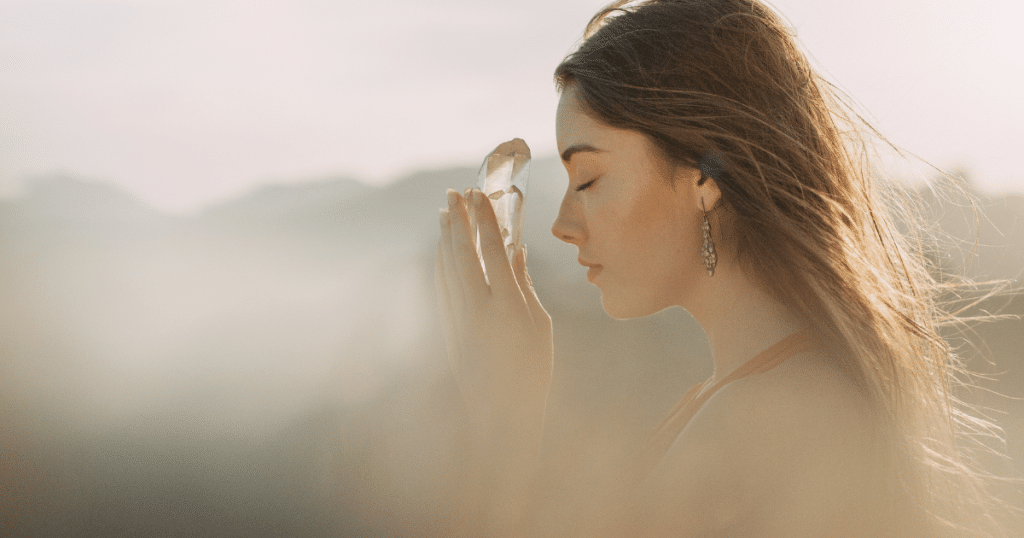 Often, we try to just move on when we have a headache because so many of us brush them off like they're just a normal part of the day. However, headaches and migraines can be a way your body tells you something isn't right or should change.
There are many reasons why a headache can crop up. You can get them when you're stressed, dehydrated, or sick, and you could even get one because of blocked chakras and bad vibrations.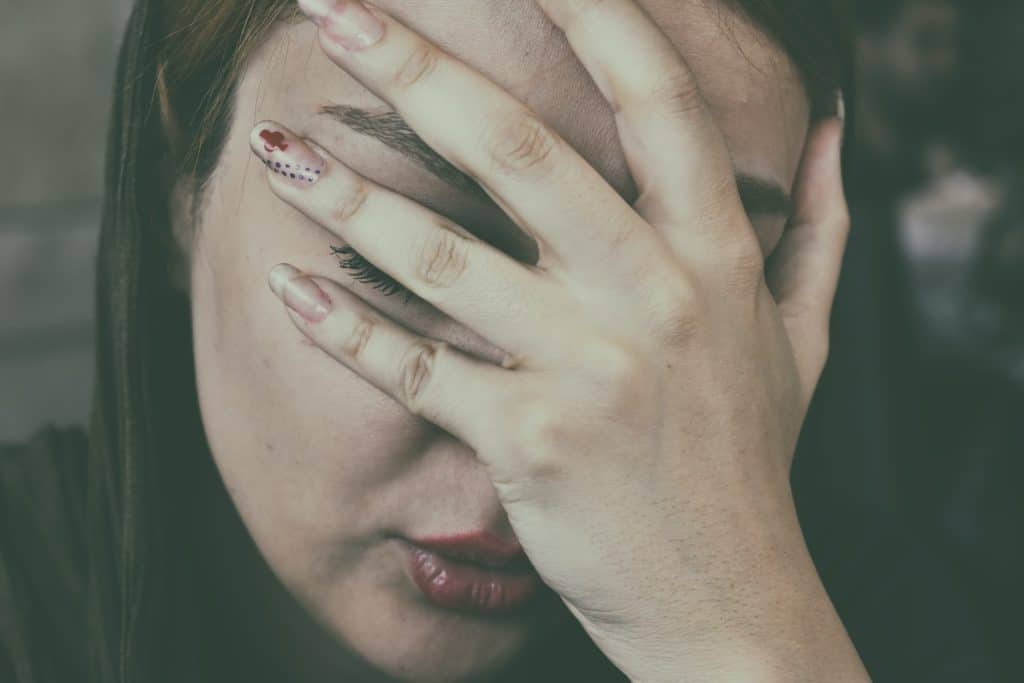 When you don't want to turn to painkillers or over-the-counter medicine every time, crystals for headaches can offer some relief. Crystals are well-known movers of negative energy thanks to the high frequencies they provide.
They're great for aura cleansing, unblocking chakras, and helping the body heal. Crystals can also help us improve our emotional and sleep health.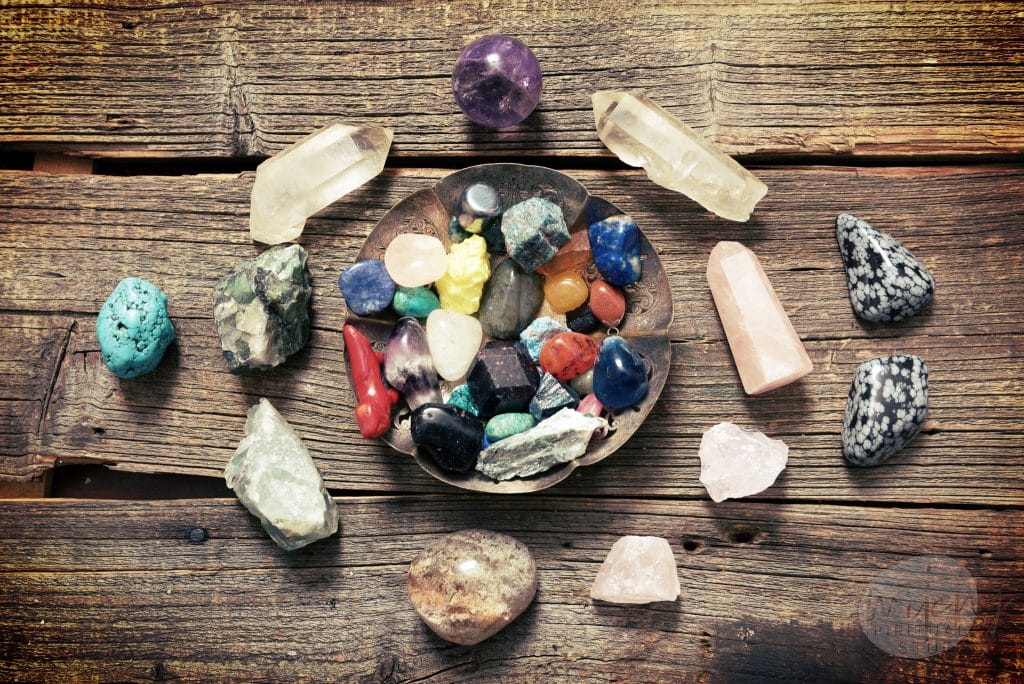 I've put together a list of the best crystals to soothe headaches and get you feeling great again. Let's dive in.
Important Reminder: While I love all the healing properties of gemstones and crystals, this isn't a substitute for medical advice. Please talk to your healthcare professional and get advice about any medical conditions, such as headaches, interrupting your daily life.
Crystals For Headaches
Blue Lace Agate
Blue Lace Agate is a soft blue tone and resonates with gentle, healing energy. Pale and delicate, as its name suggests, this stone is cool, calm, and great for clearing out tension headaches.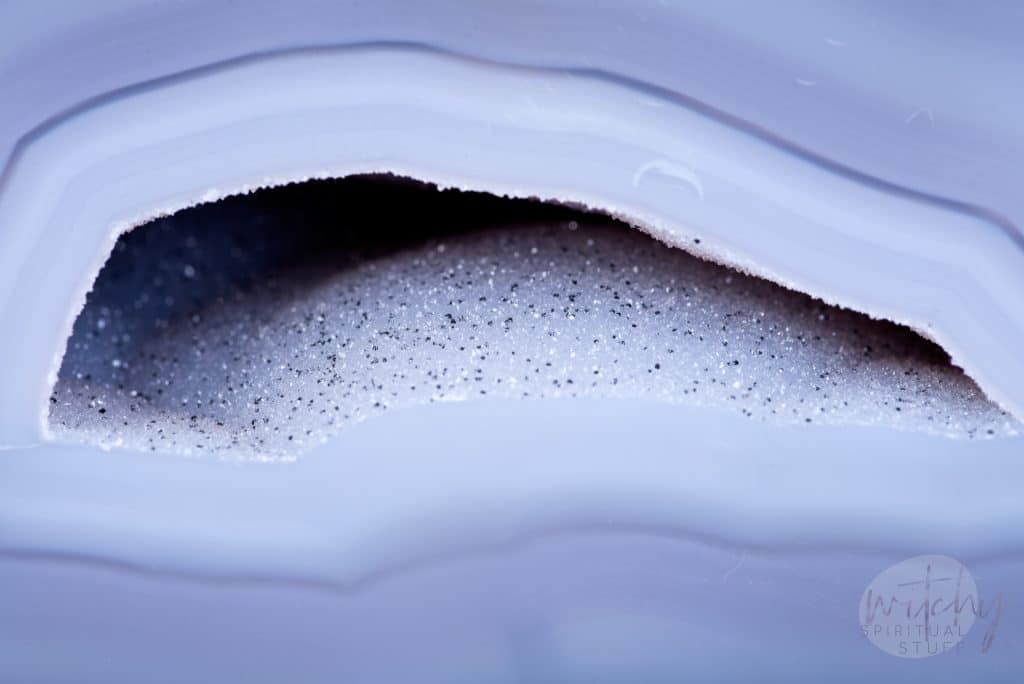 It is fantastic for evoking peace of mind and neutralizing negative energy. It can also minimize the effect of EMFs.
When you have a tension headache or have been at your computer for too long, Blue Lace Agate can relieve your tired mind and eyes. It'll have you relaxing and letting go of that tension in no time.
Clear Quartz
This icy, bright, and clear crystal is known for its clearing and calming energy. When it comes to finding balance and harmony, the clear quartz is where it's at.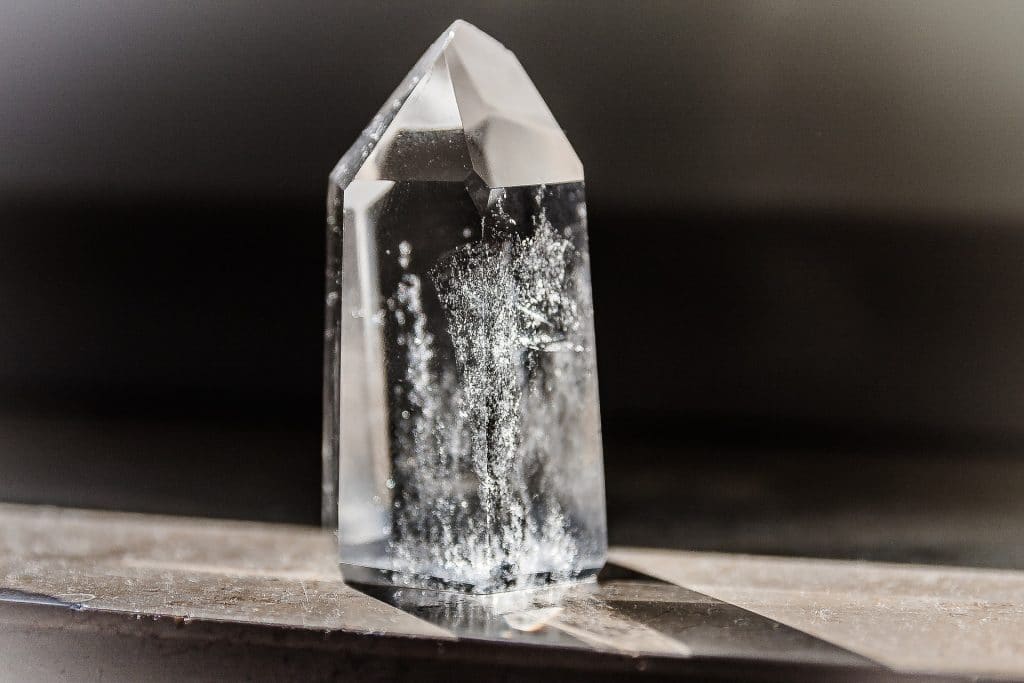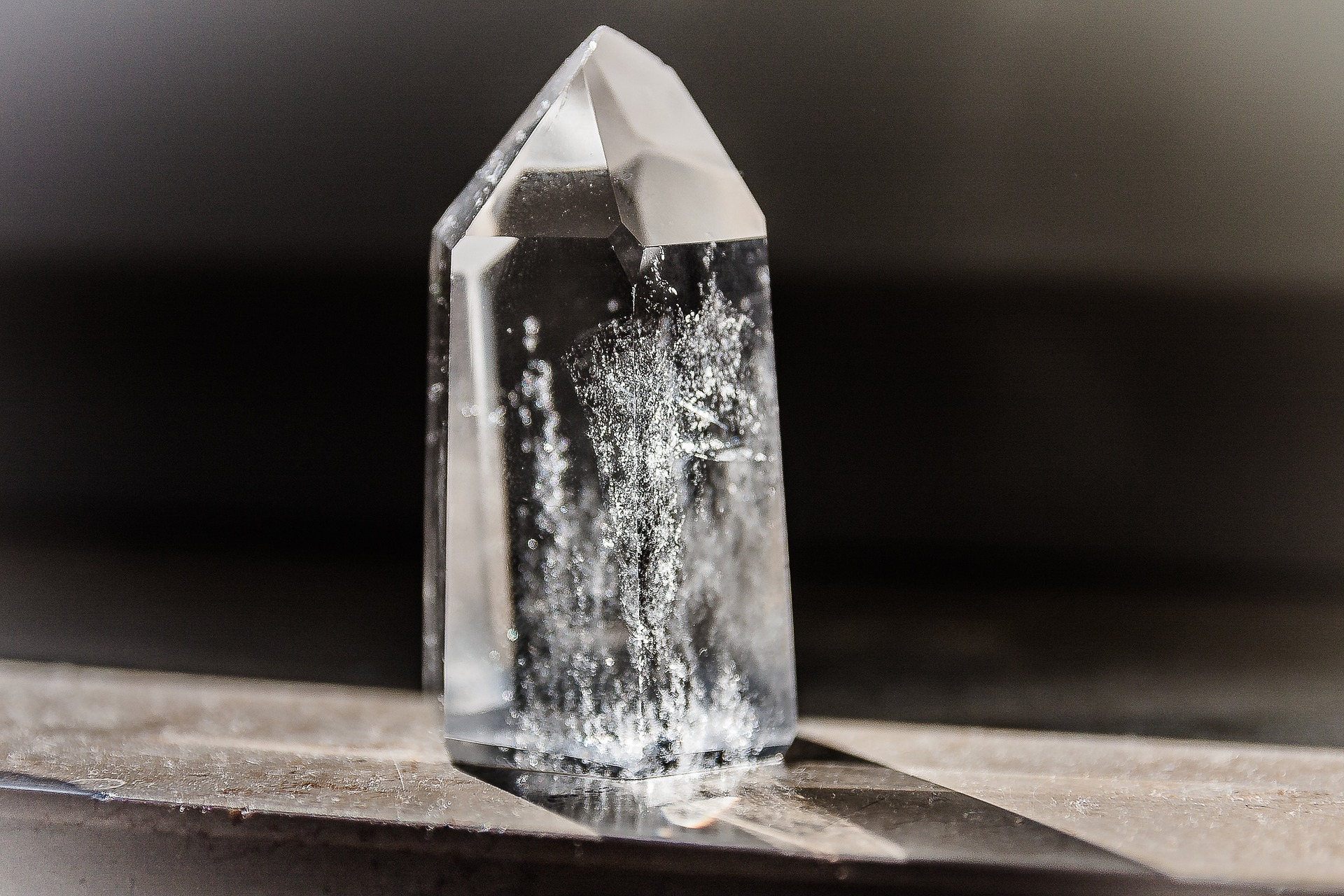 This radiant gem pulls in peace and tranquility to each of the seven chakras, unblocking things so they can get moving again. It's particularly great for your crown chakra, where its high vibrations connect you to higher places.
Clear quartz is great for directing negative energy away from you. Bad vibes can make you feel run down and potentially cause your headache. You can remain grounded, protected, and enjoy the light when you have clear quartz.
Rose Quartz
Rose quartz is a soft pink and is associated with everlasting love. How can a love stone help a headache? Remember, everything is connected.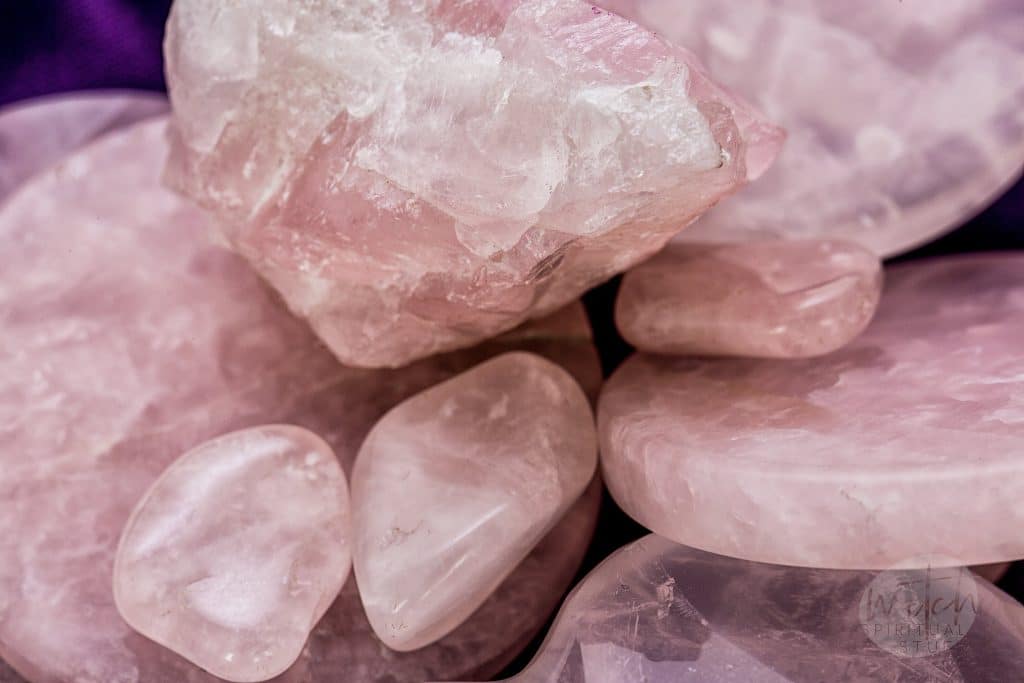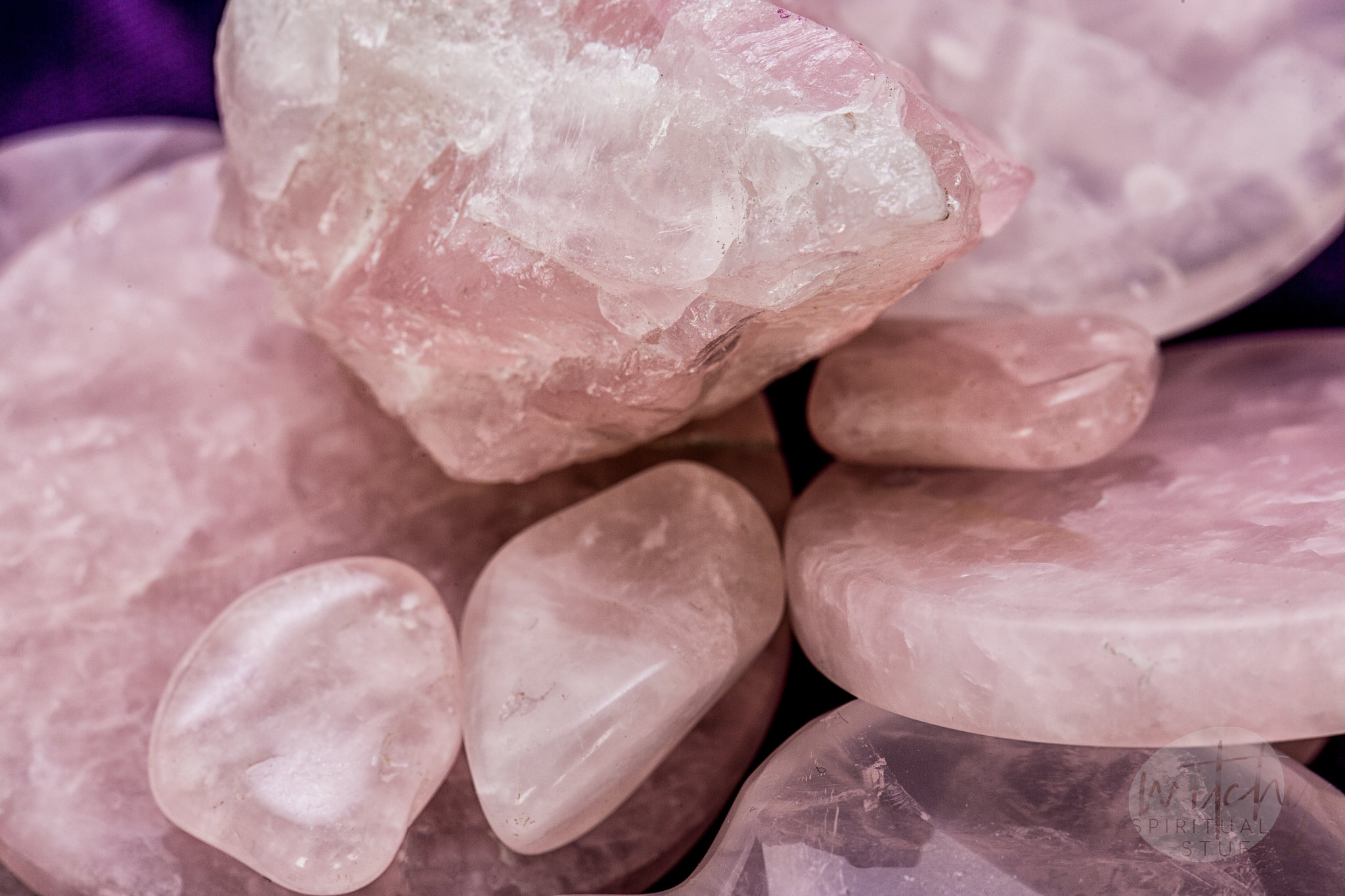 This heart chakra stone transforms nervous energy into positivity and loving vibes. It can relieve tension and heal the nervous system, which will be a big help if you're dealing with a stress headache.
It's perfect for soothing tense nerves. Thanks to its connection to loving feminine energy, it is a wonderful stone when dealing with PMS-related headaches and menstrual problems.
Citrine
Yellow and bright like a summer's morning, the citrine radiates positive energy. This gem is perfect when you want a joyful restart and a refreshing new beginning.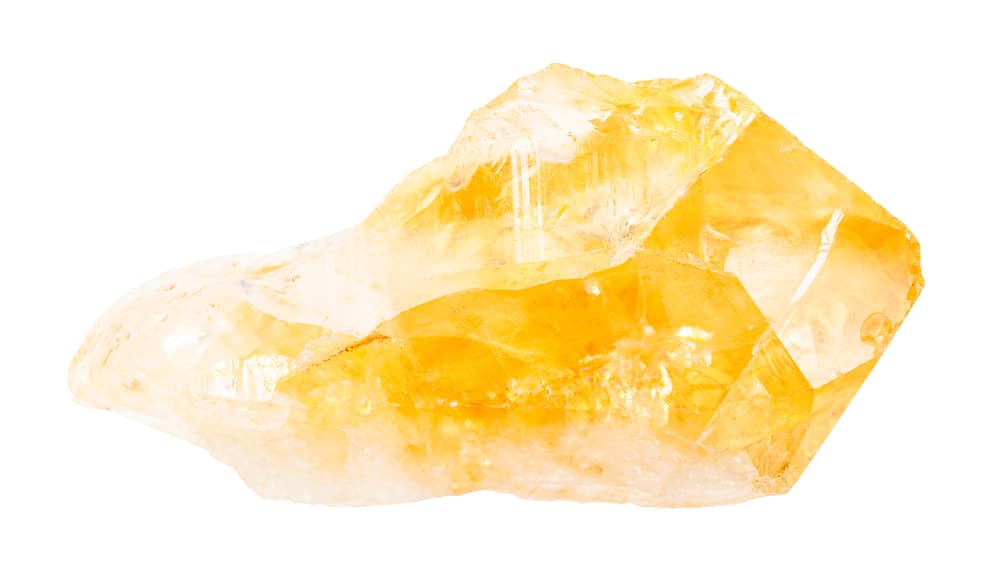 Sometimes fatigue, bad moods, and lethargy leave us feeling zapped of our natural enthusiasm and follow us around as a dull headache. As a crystal form of vitamin D, citrine is great for tissue regeneration, which can alleviate headaches and get you feeling like a new person.
Wear citrine or have a stone nearby for those down vibe moments. Put a citrine on your forehead to relieve your fuzzy mind and bring in some pain-relieving clarity.
Amethyst
Purple hues of the amethyst range from pale lavender to dark violet. Amethyst is soothing and serene and known for being a great crown chakra soother.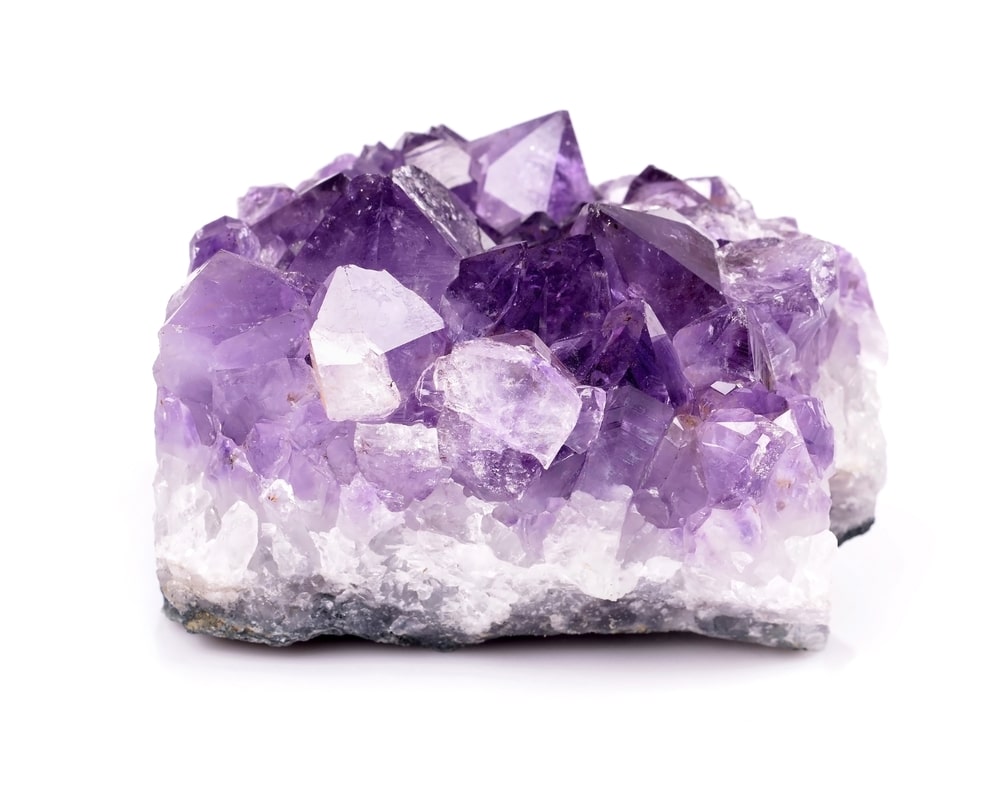 This stone helps you shake off stress and leave it far behind, making it a wonderful choice when you have a tension headache. If bad vibes and blocked energy contribute to your pain, this gem is a great way to get things moving again.
The stones' iron content gives them their purple color and connects with brain health. Grab your crystal when you feel a tension headache starting, or slip it under your pillow for sweet dreams and rested mornings.
Selenite
Pale and white like snow, this angel-connected stone is incredibly soothing. Selenite instantly calms our frazzled nerves and ushers in peace, serenity, and positivity.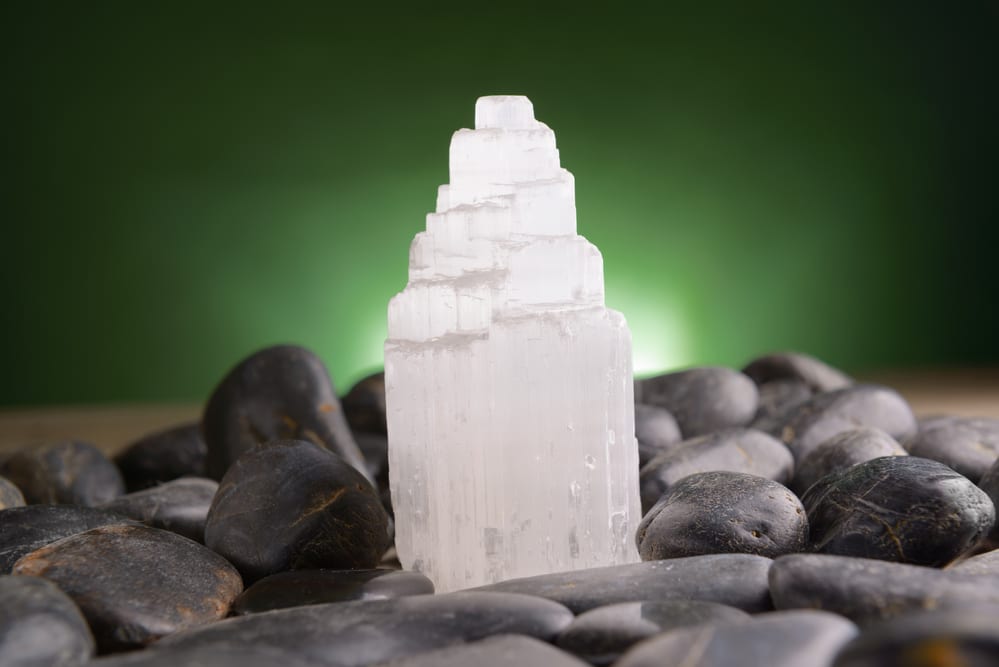 It's very uplifting and can get stagnant energy moving, washing away fatigue. When you're feeling drained and brain fog is settling in, selenite clears our lower chakras to help us feel refreshed and revived.
Carnelian
Red and orange, carnelian evokes flames and passion. Carnelian is a high-energy stone and great for clearing your lower chakras.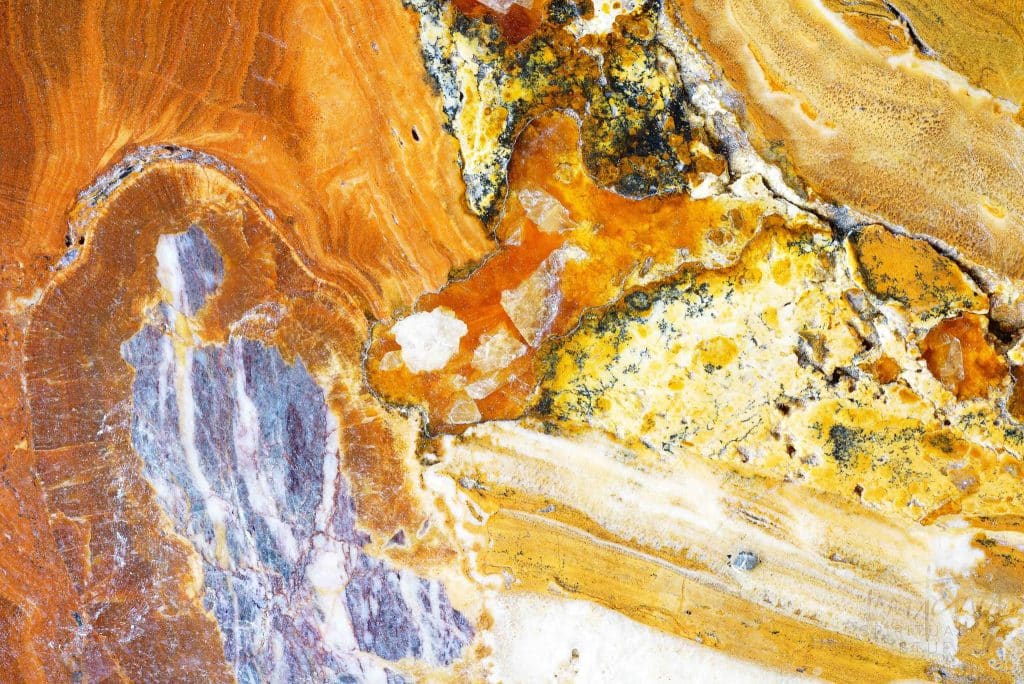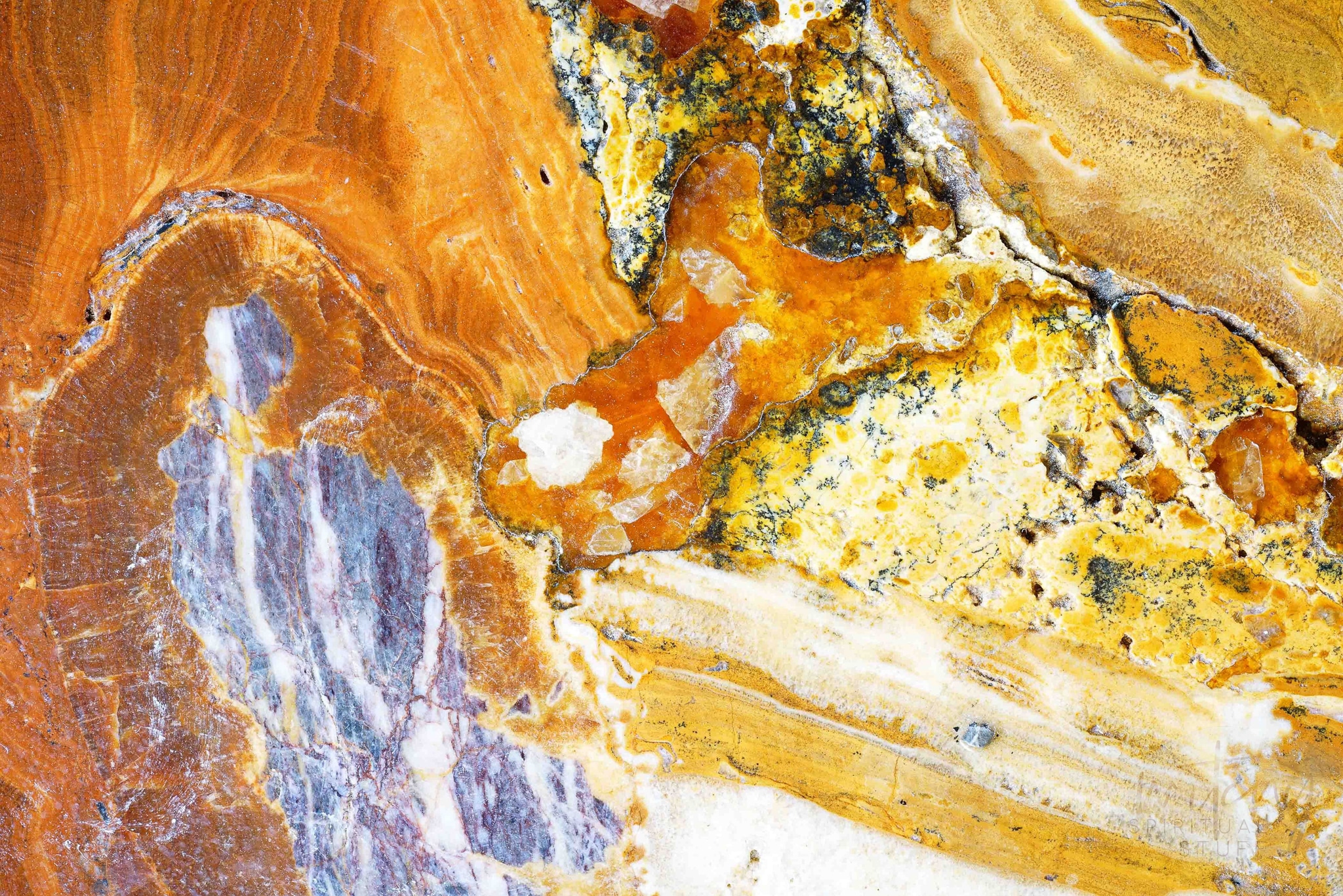 Blocked lower chakras can leave us feeling sluggish and zap us of our best health. Carnelian is known for its detoxing energies and can help move oxygen where it's most needed, like a headache.
Let carnelian clear you out whenever you feel a headache coming on and lift you up. Its uplifting vibes will eliminate that fatigue and lethargy in no time.
Aventurine
This pale green stone can be as cool and soothing as a cold, damp cloth on a hot day. Known for its stabilizing effects, the green aventurine can help to reduce stress and put you on a focused path.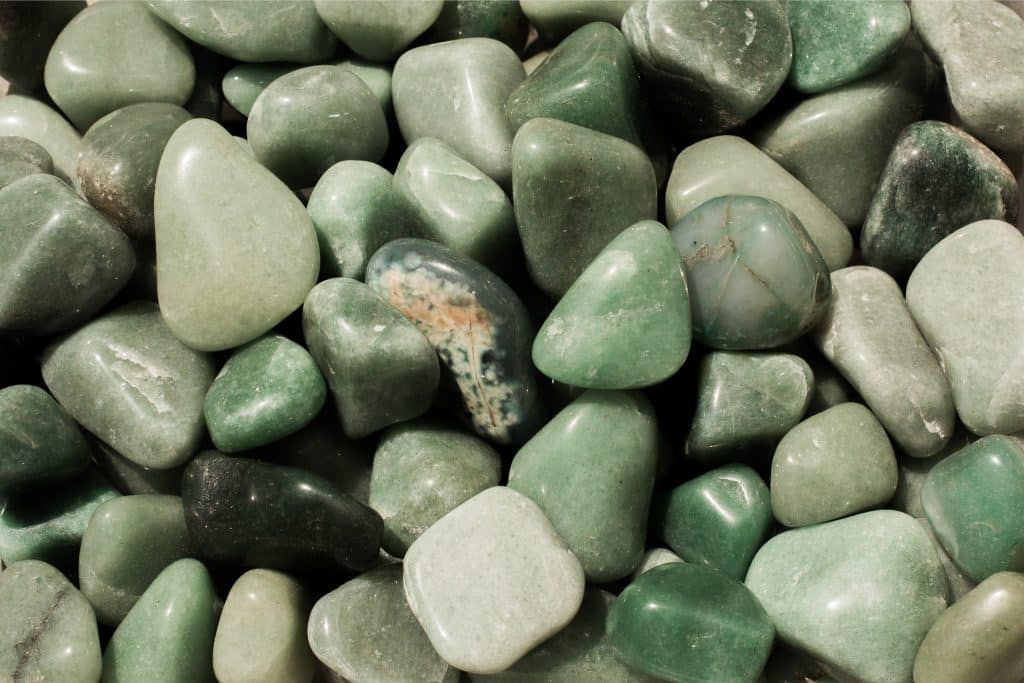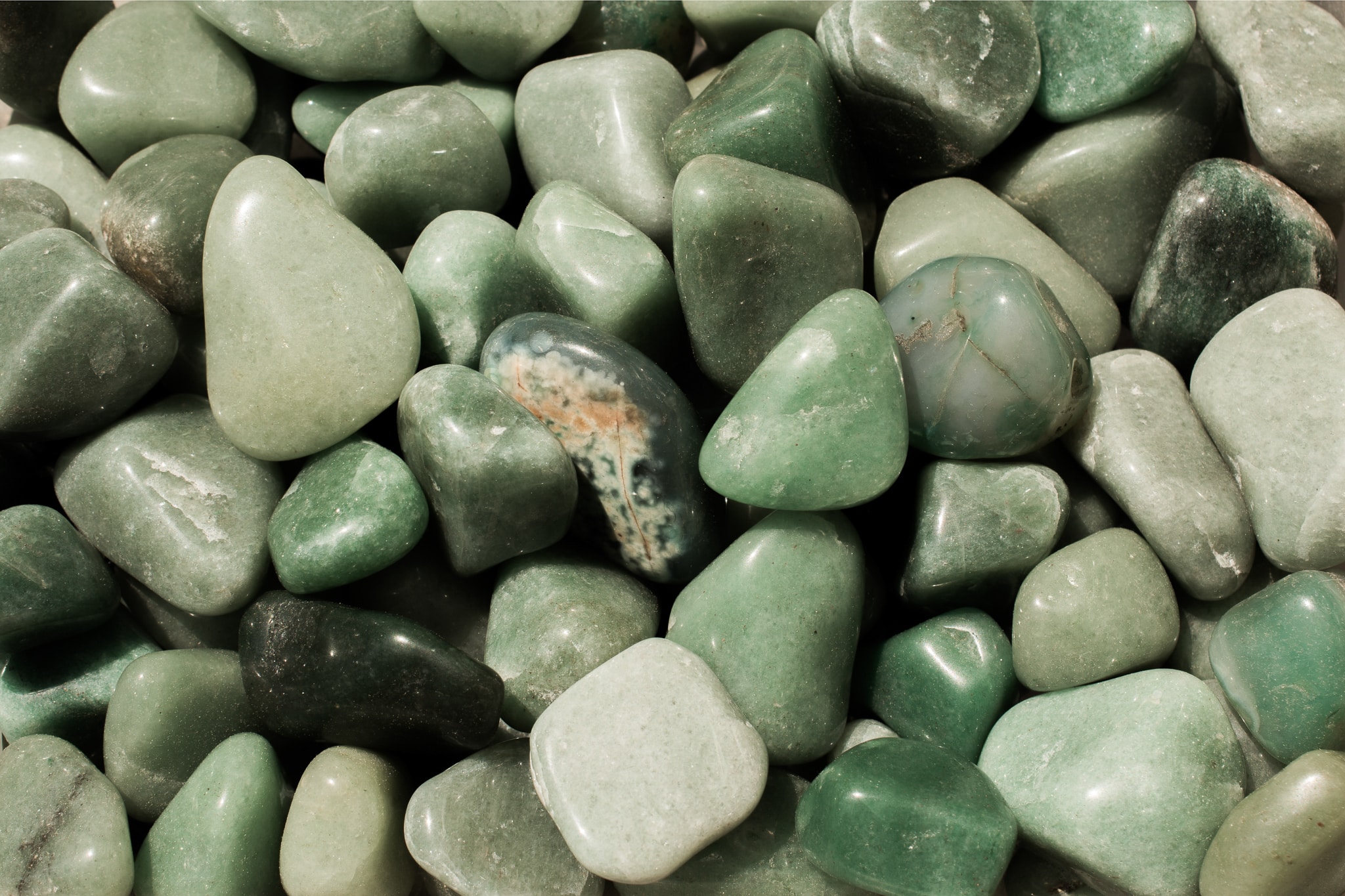 It's also great for clearing out mental blockages. The aventurine is even believed to have anti-inflammatory properties, which are fantastic for swelling and discomfort around the eyes.
Green aventurine can bring instant relief thanks to these cooling, calming effects for those who suffer from cluster headaches.
Lapis Lazuli
Colored like a deep blue sky, the lapis lazuli offers wonderful mystical qualities. This stone is your best friend for those who experience nausea, vertigo, and other side effects that come with migraines.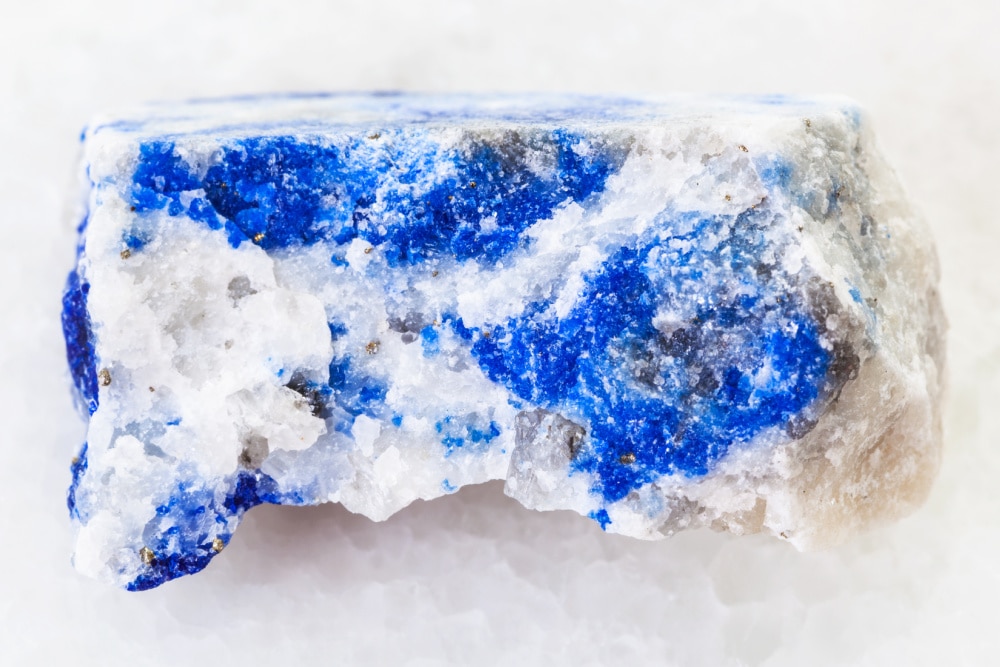 Lapis lazuli is great at opening the third eye and resolving imbalances throughout the body, mind, and soul. When this imbalance puts you in a funk, the lapis lazuli is the lullaby to soothe your nerves.
Place the lapis lazuli at the center of your forehead when you notice a migraine coming on. It will help create balance, ease the nervous system, and provide calming energy.
Amber
The soft color of honey. That's amber, and while it isn't truly a crystal, I just had to mention this all-natural painkiller.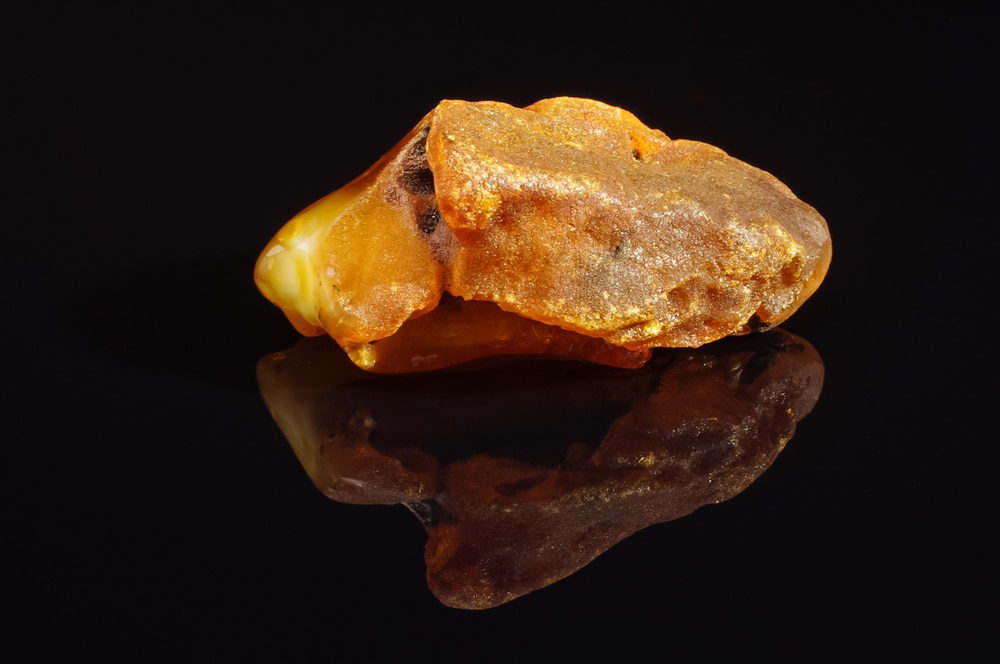 This resin found deep in the earth is full of natural oils that aid healing. We like it so much that amber teething necklaces are a beloved staple for holistic moms of infants.
When it comes to headaches, amber is a total stress buster. Wear some amber jewelry if you're suffering from a headache, toothache, or sinus pain.
The direct contact with your skin will allow the oils to penetrate deep to assist with healing.
Hematite
Hematite is a dense silver stone that's all about inner strength and spiritual bliss. It has a long history, centuries in fact, of headache relief.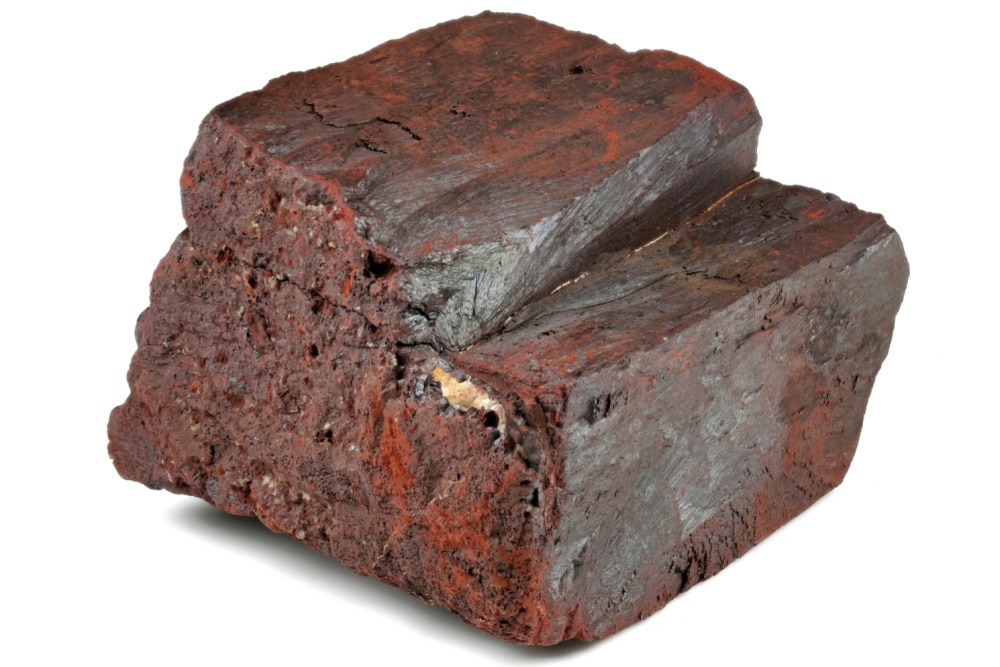 Hematite is very grounding and bolsters healthy circulation in the body, keeping your blood flowing, and ensuring your tissues get the oxygen they need.
It can naturally soothe your head and reduce pain and inflammation. Hematite is also great for staying strong when you have anemic-related headaches.
Angelite
Soft in grey, blue, and white shades, like the clouds where angels float. This angelic stone is known for balancing fluids and improving circulation.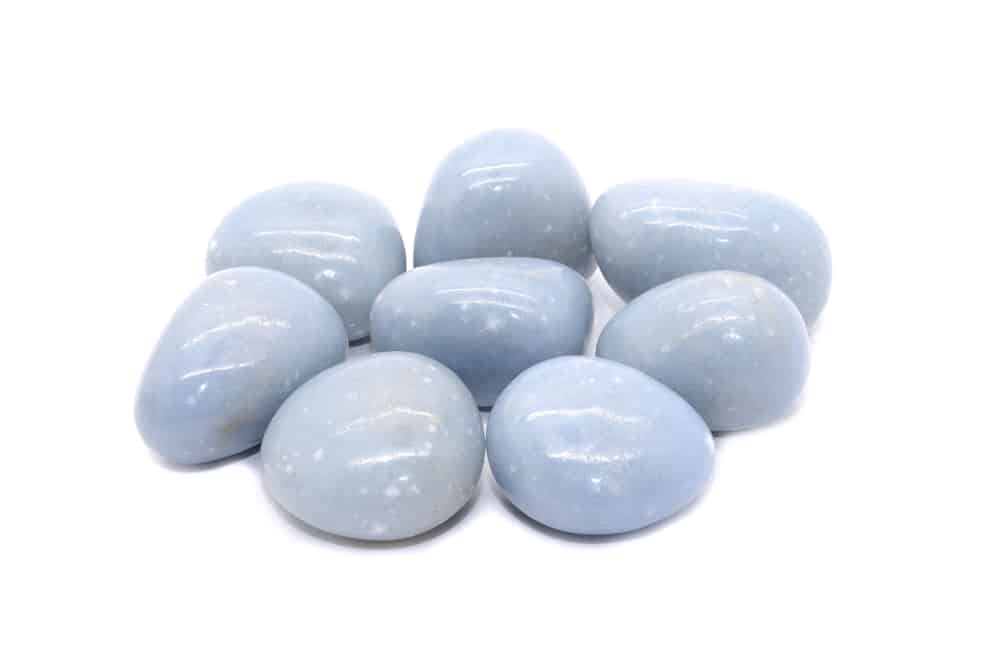 Angelite can reduce stress and tension and bring harmony. If life is feeling too sharp and at odd angles with you, angelite offers softening, healing vibes that decrease pain and drive away anxiety.
If you need a calm place during the storm, turn to angelite as your place of respite and rechange.
Moonstone
Soft, round, and pale like the full moon. The Moonstone is another stone that offers high feminine energy.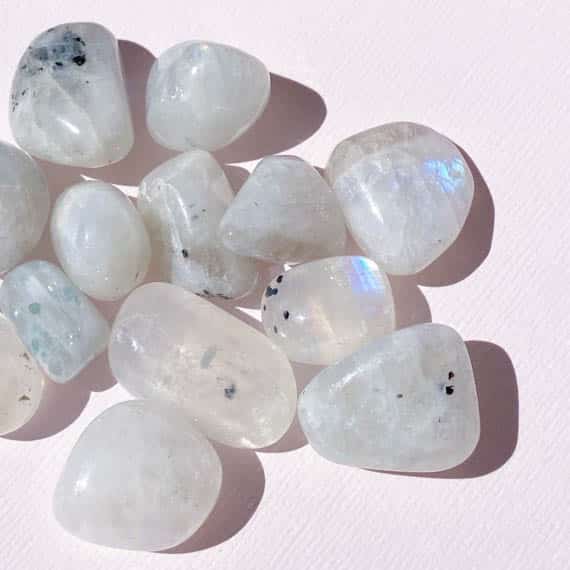 It's great for soothing headaches and brain fog that come with your monthly cycle. It's also wonderful for pain that comes from hormonal imbalances and burnout.
You can also use Moonstone when a big change gives you a headache, as it encourages us to go with the flow and unblocks stagnant energy.
Aquamarine
Aquamarine invites us to dive in deep. It's great for bringing positivity to every chakra with blue-green shades and powerful blocking of negativity.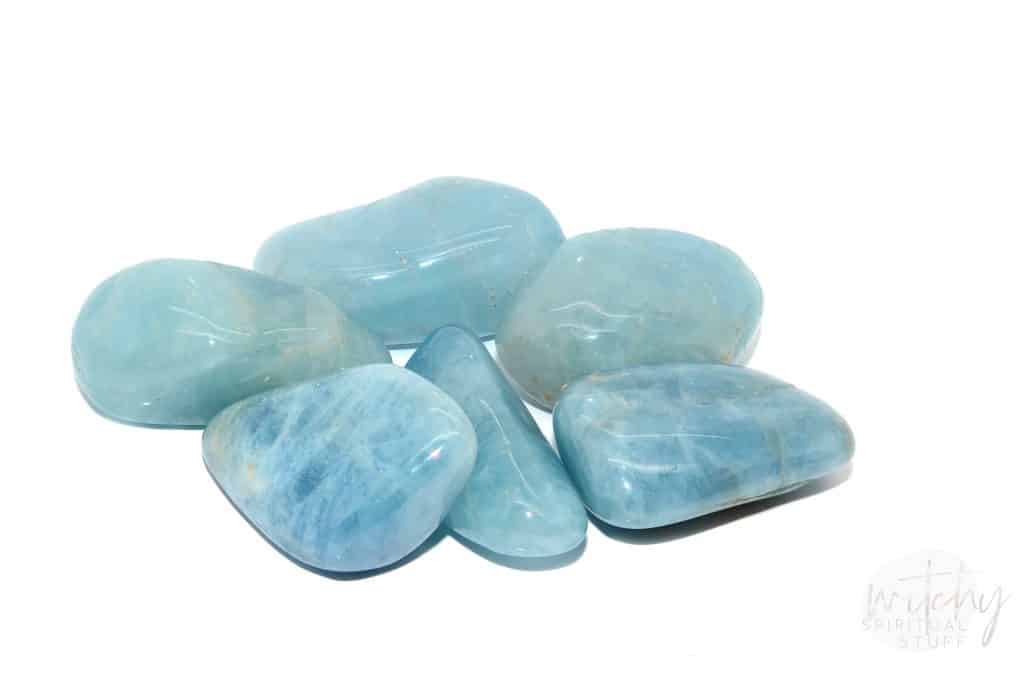 It eases aches and pains associated with bad vibes and restricted thinking. Aquamarine is a great stone for reducing cluster headaches and relaxing neck and shoulder tension, which can cause migraines and headaches.
How to Use these Stones for Crystal Healing
With this list in hand, let's talk about using these stones to find relief. Crystals can connect with your energy in some amazing ways, so here are just a handful of tips that can get you started on soothing that headache.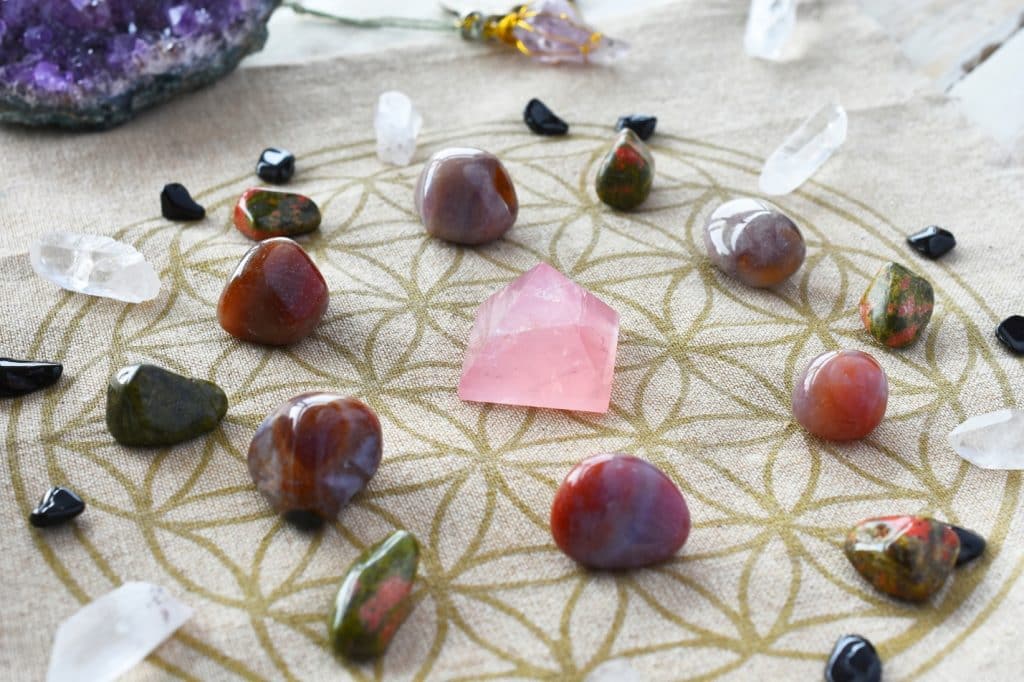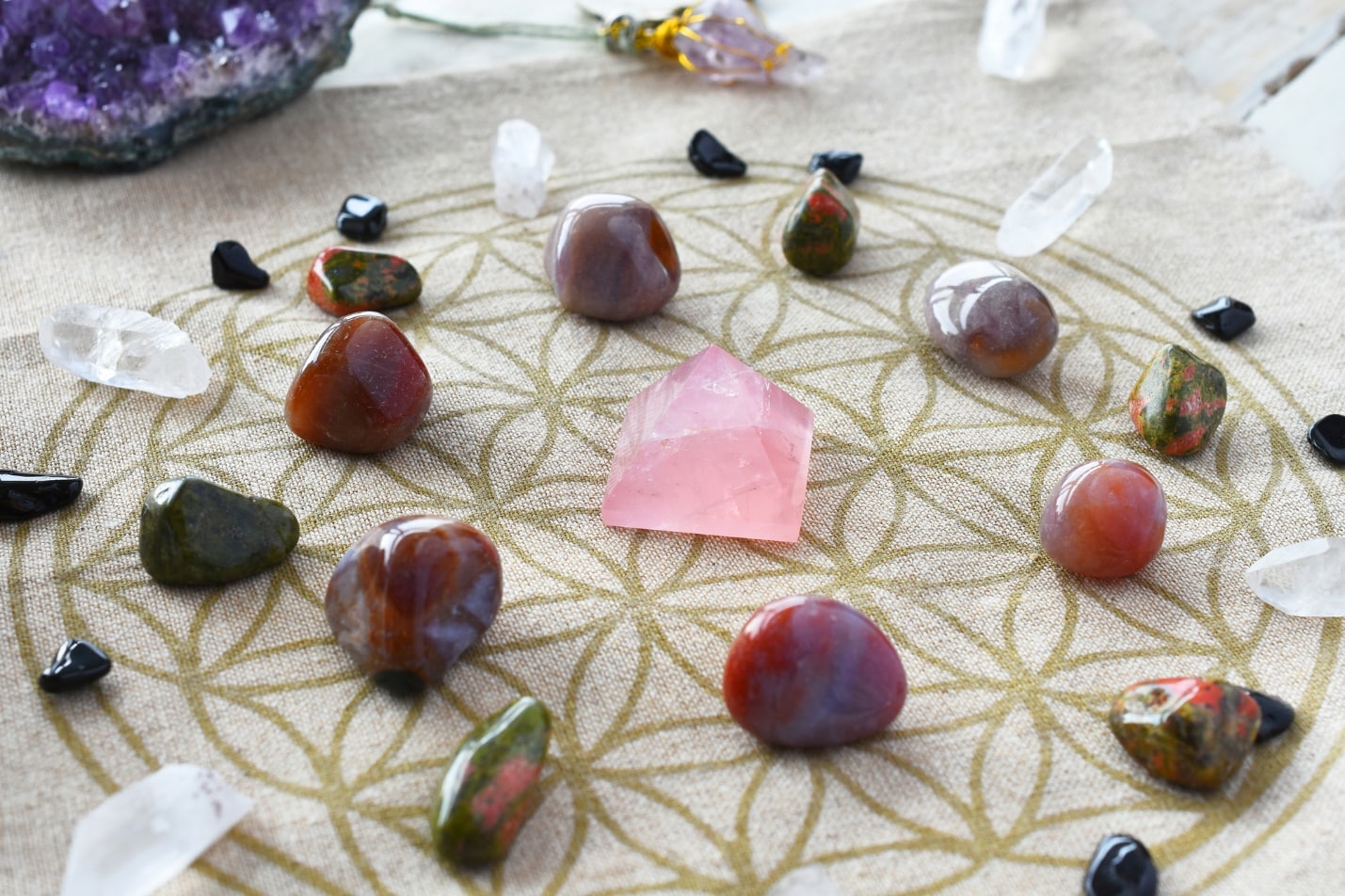 Lie on your back, place your crystal of choice on your forehead, and visualize the headache disappearing, pushed away by a soothing white light.
If your crystal is water-safe, put it in a glass or bottle and sip the healing crystal elixir.
Wear crystal jewelry to allow the healing vibrations and natural oils to enter your body and unblock stale energy.
To feel refreshed in the morning, try putting your crystal under your pillow for sweet dreams and restful sleep.
Create a crystal grid to generate an internal state of full healing.