When you're a beginner, it can be hard to choose the best crystals to get started with. There are many crystals that are great for beginners, and they are highly recommended for starting out on your journey.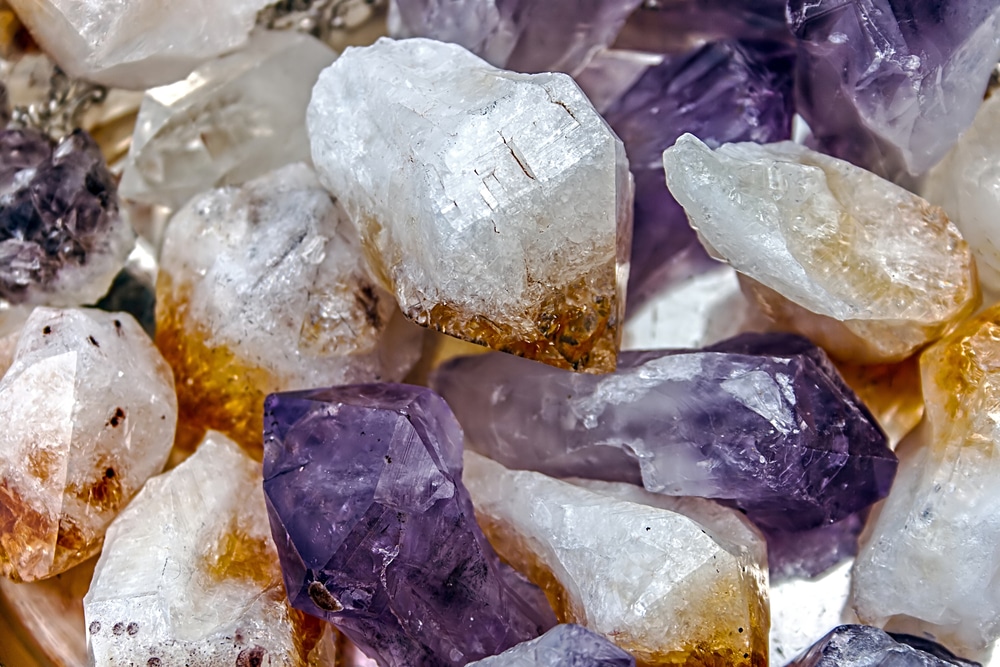 Best Crystals For Beginners And Those Just Starting Out
Clear Quartz
Clear quartz is a great crystal for beginners to use. It is used for a wide variety of uses, making it a good crystal to have for a number of purposes.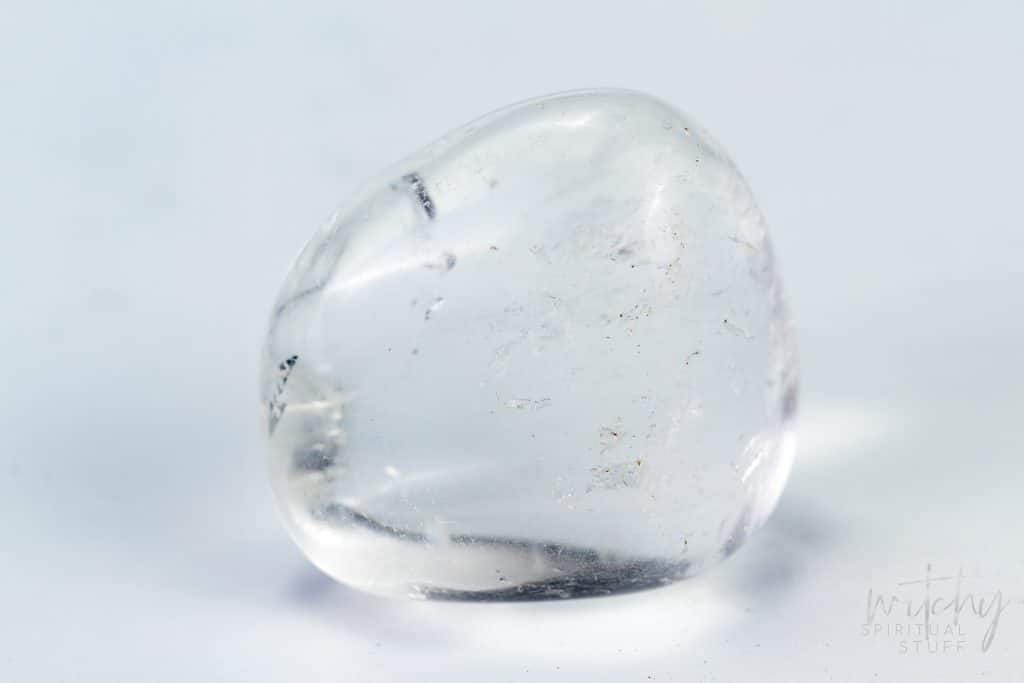 It acts as a focus, helping you to better focus your meditation and your attentions. It is like a prism that can magnify some of the magical or spiritual practices that you engage in.
It is a stone that raises the vibration of the body so that you have better clarity. When you put your energy toward something, clear quartz can amplify it.
It is also helpful when you are seeking spiritual growth. Clear quartz is also used to clean and amp up the other crystals that you have in your arsenal.
It helps people who are seeking emotional stability as well as those looking to focus their efforts. It's a crystal that is easy to find, and it's inexpensive.
It's also pretty enough to keep it in various places around your home, and its clear color makes it go well with anything.
Moonstone
Moonstone is a gorgeous crystal that is often used to help with emotional support. This is a popular gemstone because of its amazing glimmer and various hues in the white stone.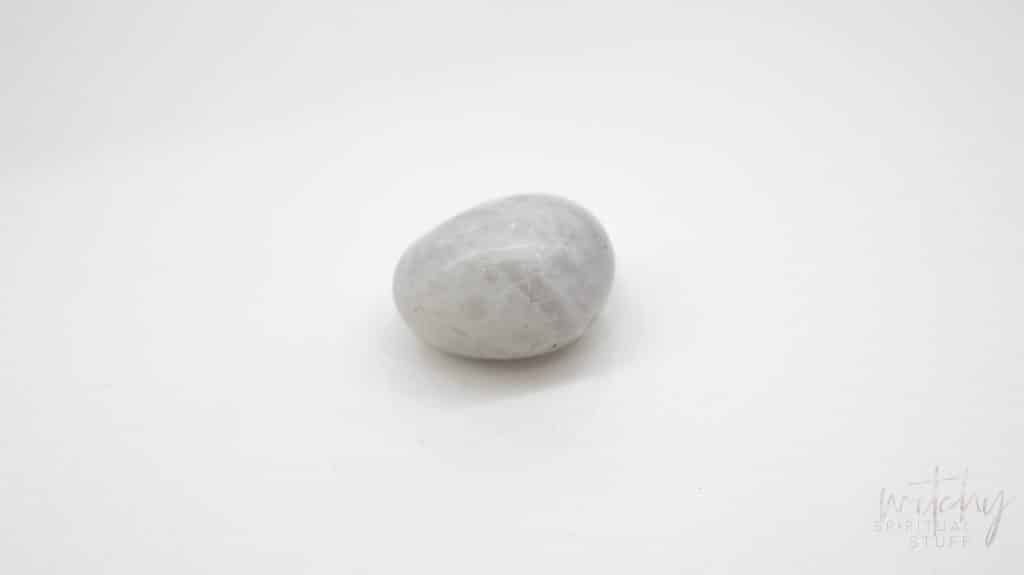 It has healing power as well as having a feminine energy that is highly useful for women and anyone else who wants to tap feminine energies. Named after the moon, it is a great crystal to use when you're using the moon in your practices.
Just as the moon changes its phases, the moonstone allows you to better adapt to life as it changes. When you need extra healing power, moonstone is a helpful stone to use.
It is a positive force that you can use with a number of important intentions. It's perfect for wearing in jewelry so that it's always near you.
It can help with finding harmony as well as helping with stress and helping you to find inspiration. It can also help with a boost to your mood.
Citrine
If you are seeking a better feeling of happiness, citrine is a stone that can help. It's a type of quartz crystal that has a beautiful, sunny yellow color.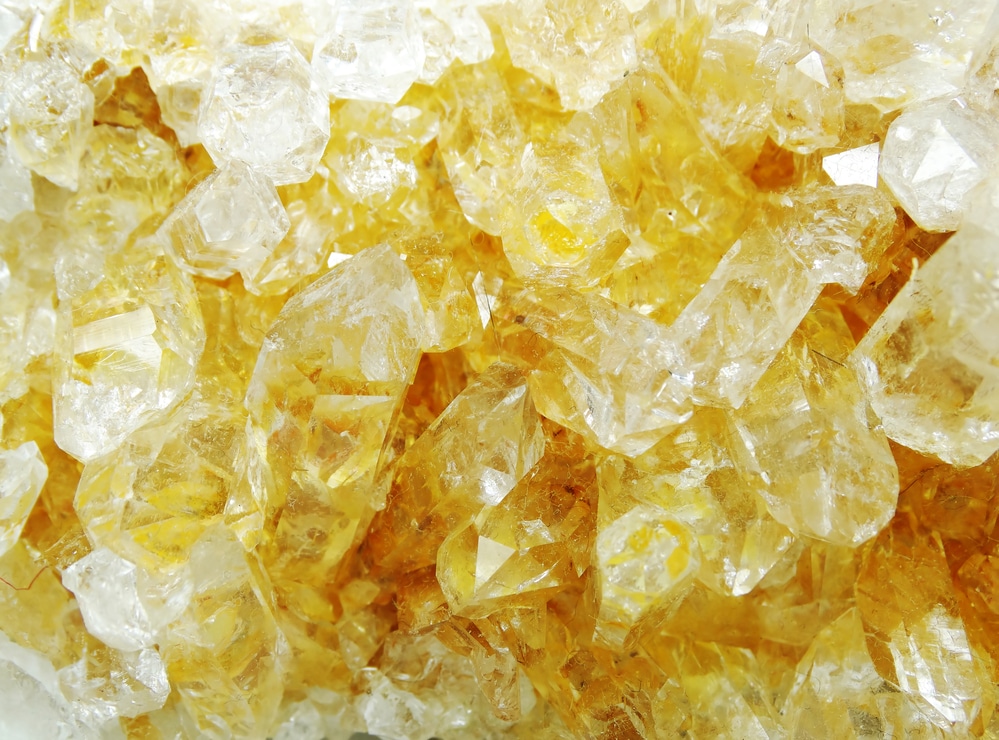 It is sometimes called burnt amethyst for its similarity to the gem. It's considered a great gemstone to use during Samhain as well as in the fall, though it can be helpful all year long.
Today more than ever, people are seeking out positivity in their lives. Citrine is a stone that soothes and helps to get rid of anxiety so that happiness can come through.
Not only can it dissipate negative energies, but it can also transform them into positive energies. It's a stone that doesn't need to be purified occasionally like many other stones.
It has a limitless supply of positive energy that you can tap to help bring more happiness to your own life.
Rose Quartz
Another member of the quartz family, rose quartz is instantly identifiable for its soft pink color. It is often used to bring love into a person's life. They have soft vibrations and a soft energy that can help you to bring in love and peace.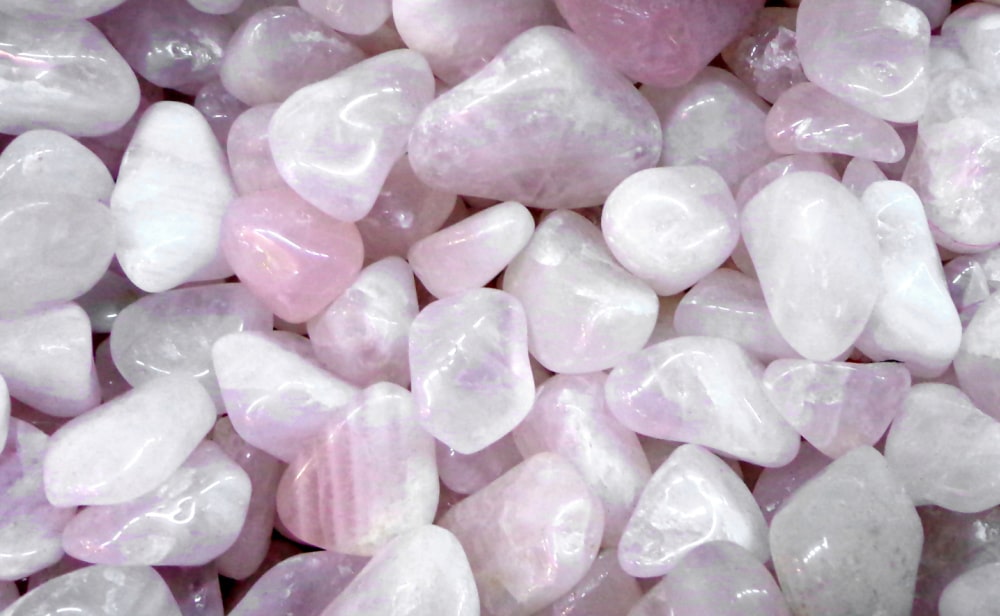 It's a good idea to have a lot of these crystals to help to keep your life peaceful and full of love. It is a stone that represents romance and compassion as well as unconditional love.
It is also associated with the heart chakra. If you want to tend to your relationships of every kind, rose quartz can help.
It can help you to nurture your feelings for someone and can help you to bond on a deeper level. Because rose quartz is so lovely, it's great for use in jewelry as well as to have decorative pieces around you.
Carnelian
This stone has a stunning look with its sunset colors of oranges and red. It can help you with many of your needs, including helping you to find your courage and assisting you in being a good leader.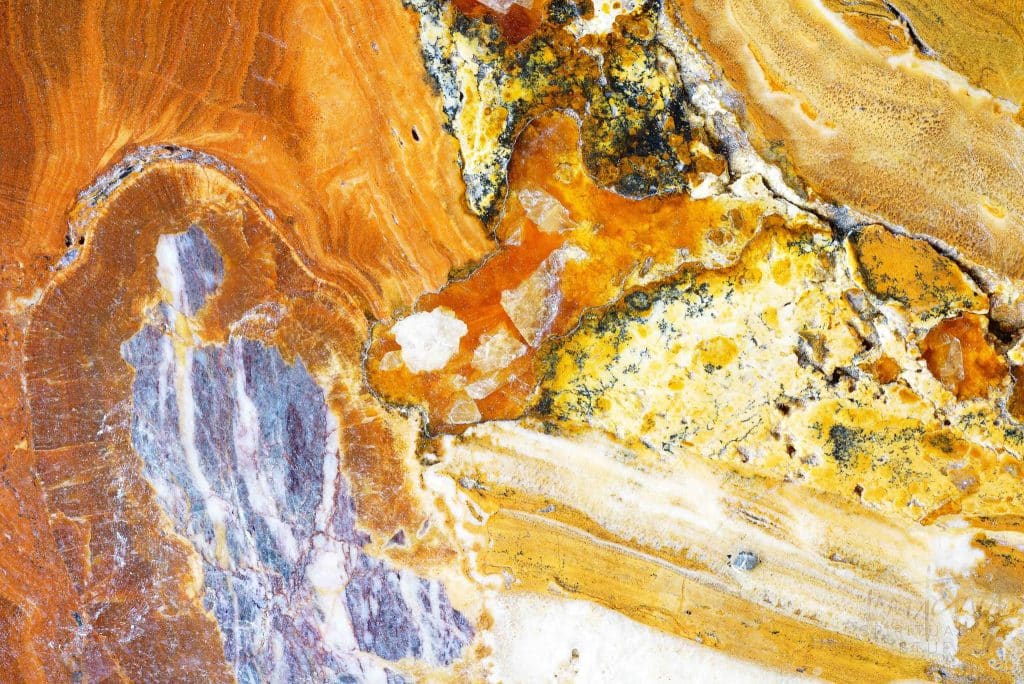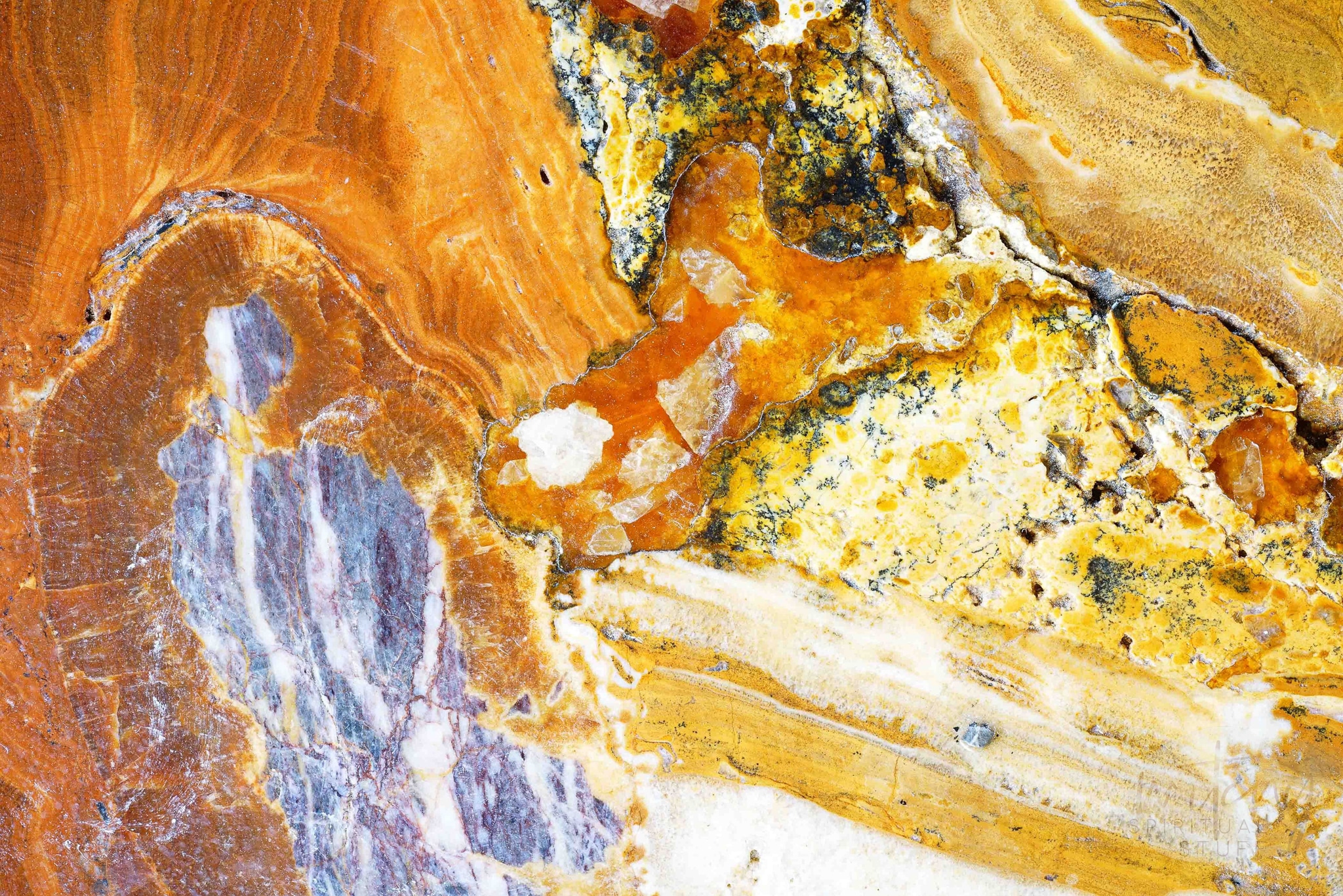 It promoted motivation and can help you to have better endurance. It is also a crystal that helps with your creativity for a range of creative endeavors.
It helps you to better express yourself, a need for everyone to engage in. It is associated with the second chakra and allows you to engage with your creative passions.
Many people have trouble with creative pursuits because they have problems with confidence. Carnelian can help you to better have that confidence as well as allowing your creative vision to flow.
It's an inspiring stone that can help you to calm your fears about your own abilities and allow you to better engage in the activities that you're passionate about.
Lapis Lazuli
This deep blue stone is a beautiful addition to your crystal collection. It is related to the throat chakra, helping it to open.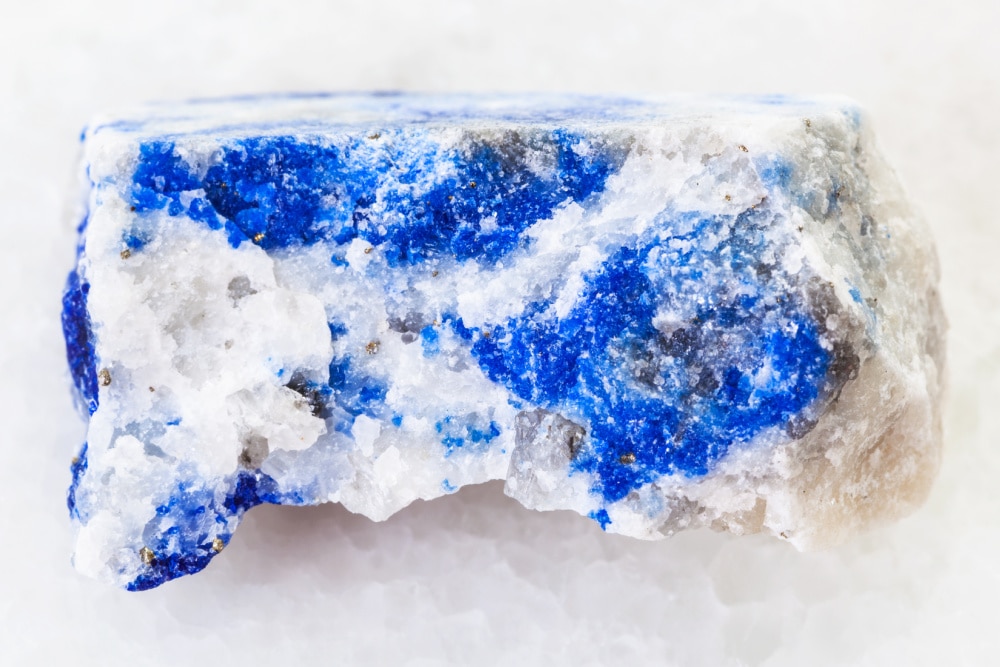 It is a stone that can help you with your friendships as well as to be aware of the truth. It's often considered to be a stone of truth, helping you to be truthful about your feelings as well as helping you to recognize the truth from others.
It helps people to have better control over their lives, and it helps them to have better judgement. Lapis lazuli is often used by empaths for its help with truth and good judgement.
It can also be used to help you find your divine purpose. It can promote having more creativity, and it is helpful for learning to better trust your own intuition.
Because it is supportive of the throat chakra, many people wear this stone in necklaces to get the best effects from it.
Tiger's Eye
This beautiful stone features reds, brown, and yellows and is perfect in jewelry pieces of every kind. It is considered a stone of the mind, helping with a number of mental purposes such as giving you more courage to work toward your goals.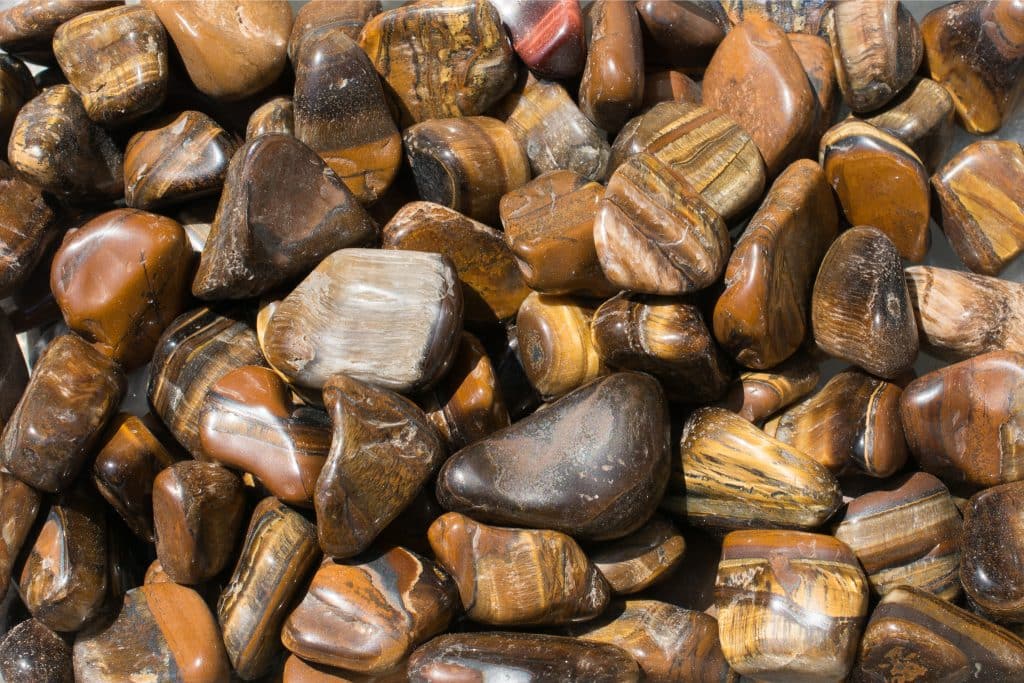 When things get hectic, tiger's eye can be calming, allowing you to better think about what to do. It provides support to the three lower chakras, allowing you to be better grounded.
It carries the strong energies of the earth and can promote growth within yourself as well as more confidence in the self. When you have other stones that you are using, tiger's eye can be used to amplify the energy of those other gemstones.
It's easy for beginners to use, and it is helpful for a wide variety of purposes. If you want better self-confidence, it's the perfect stone to use.
Keep a few around you to allow you to better trust yourself.
Amethyst
This lovely stone ranges from a soft lavender to a deep purple in color. It is related to both the crown chakra and the third eye.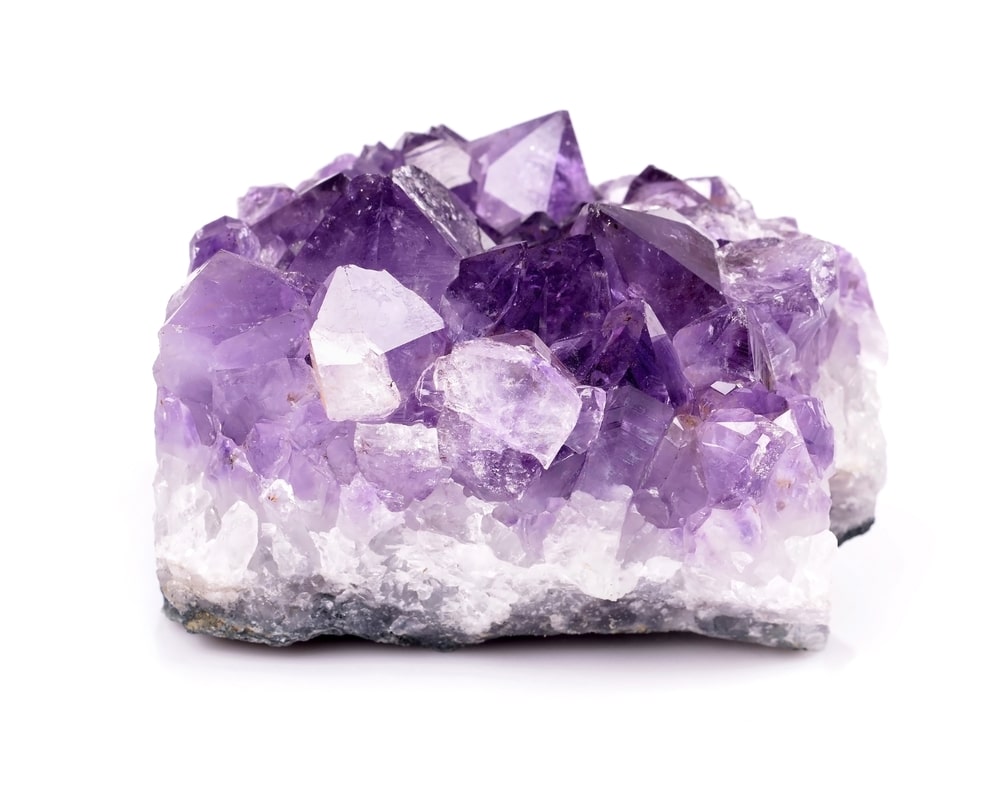 It's a stone that is often used in decoration, but it is much more than just something to look at. It has a high vibratory frequency and is helpful for a number of pursuits.
It is highly effective at helping you to heal your energy. When you keep it near your bed, it can work while you sleep to affect your subconscious with its protective properties as well as promoting intuition within you.
Amethyst is great for using when you meditate. It is gentle and can promote calm within you.
It is also helpful in helping you to see how unique you are. It's often used to get rid of stress and anxiety as well as to help heal headaches.
For those who want to boost their psychic abilities, it's a perfect stone to use.
Hematite
Associated with the root chakra, this stone has a silvery black look with a wonderful metallic sheen to it. It is a good stone fore getting rid of toxic emotional states like worry and stress.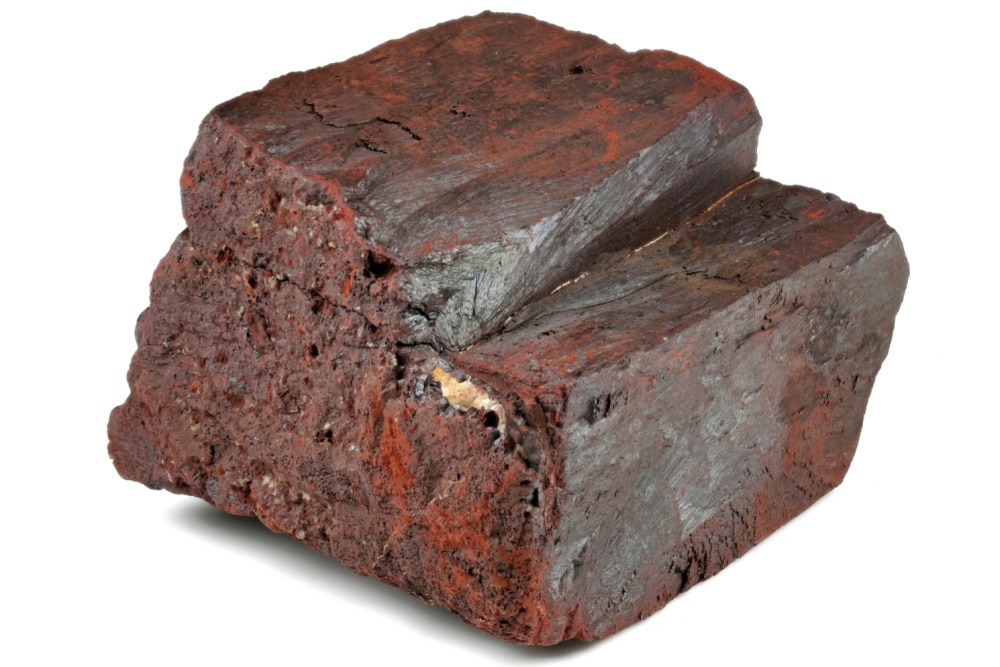 It absorbs those emotions, and it promotes emotional stability. With anxiety such a problem today, this is an important on keep on hand.
It helps you to achieve mental clarity and to maintain that state. It also promotes willpower and can help you to break out of negative patterns of thought.
It's a strong grounding stone and can assist you with staying positive when you are around people who are negative. Hematite is a strong stone, and it is often used to help people to beat their addictions.
It's also used to help people to get over jetlag. It's pretty enough to be popular in jewelry pieces.
Black Obsidian
In your stone arsenal, it's important to have something for protection, and black obsidian certainly fits the bill. This stone has a shielding effect when you use it, giving it enormous protective powers.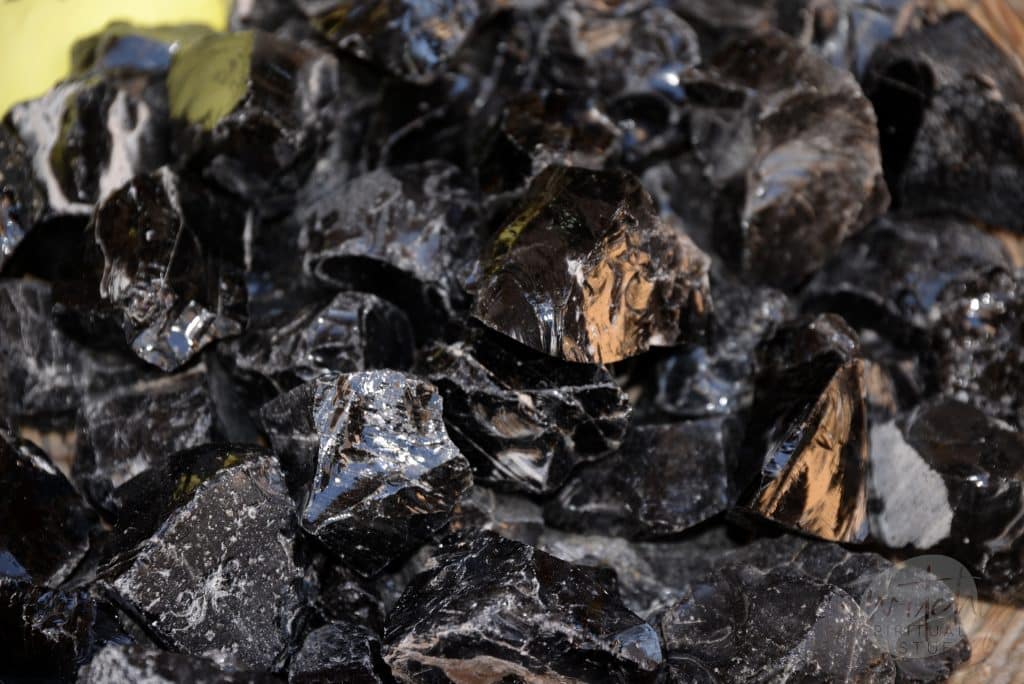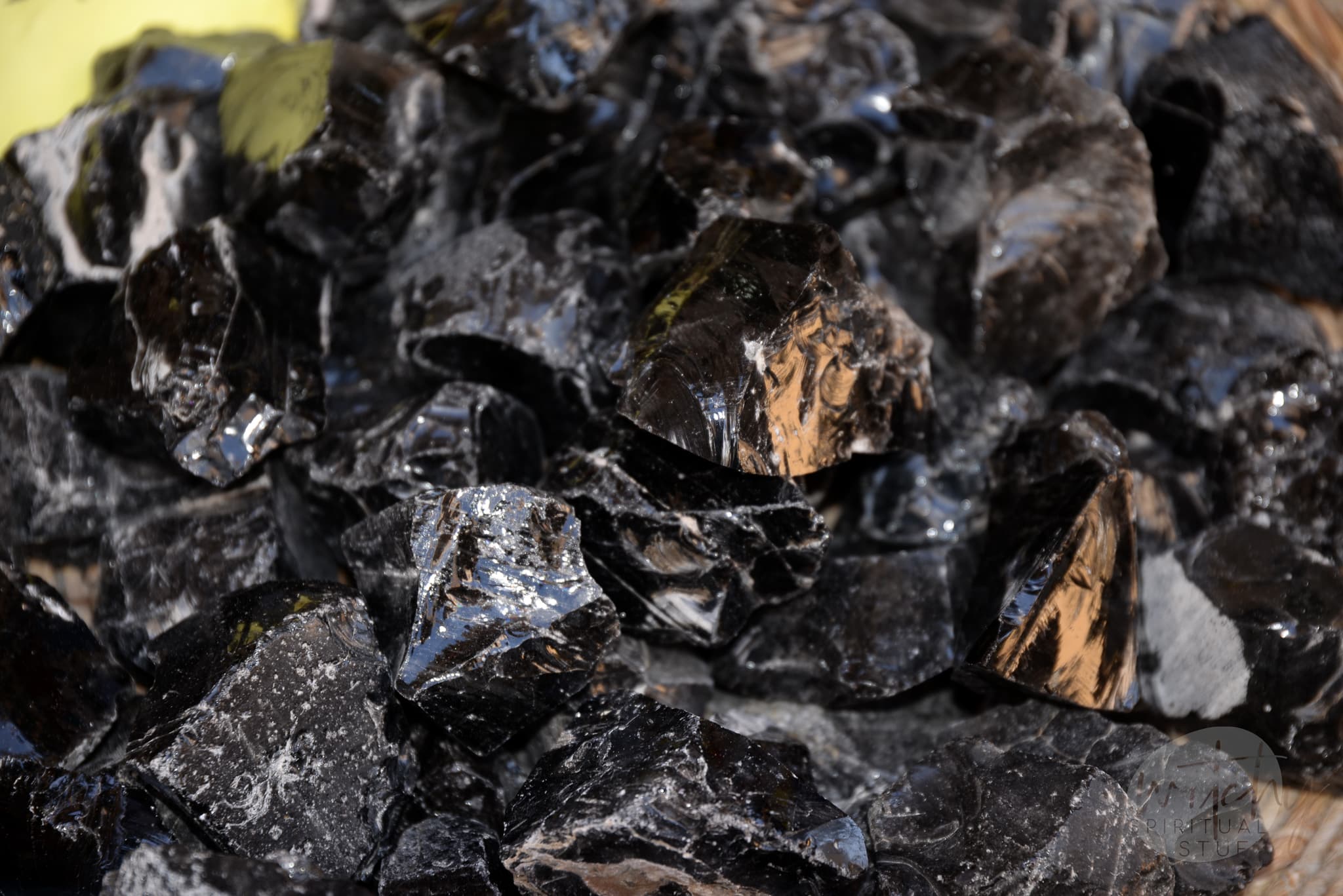 It's a beautiful, deep black color and can protect you from negative energy that comes your way. Toxic emotions that can be harmful to you can be kept away from you.
It's also a good grounding stone. It is associated with the root chakra, strengthening it to help you with your level of confidence.
This stone can help you to rid yourself of negativity like insecurity and fear so that you can be your authentic self with confidence.