Creators and musicians are a special lot. The gift of talent and the joy that comes from creating tunes and singing our hearts out is unrivaled.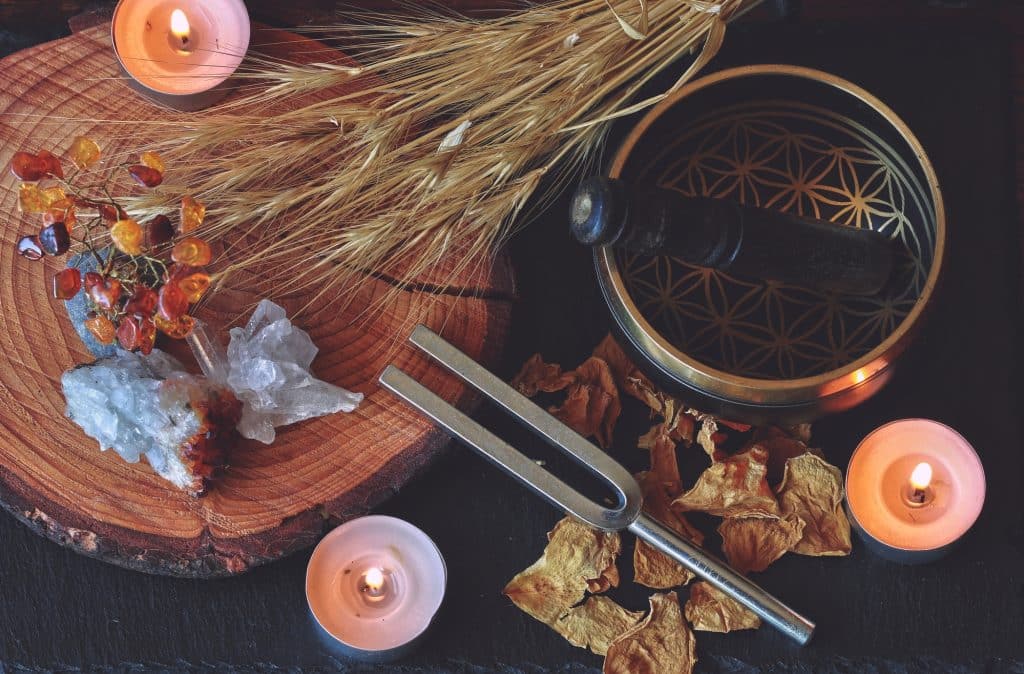 Finding the motivation to work can be a challenge. What's more, new ideas and staying confident in your abilities is take persistence and dedication.
As such, the life of a musician can be taxing. For many artists who enjoy getting in touch with their spiritual side, crystals can help set their intentions, optimize creativity, and manifest their musical dreams into reality.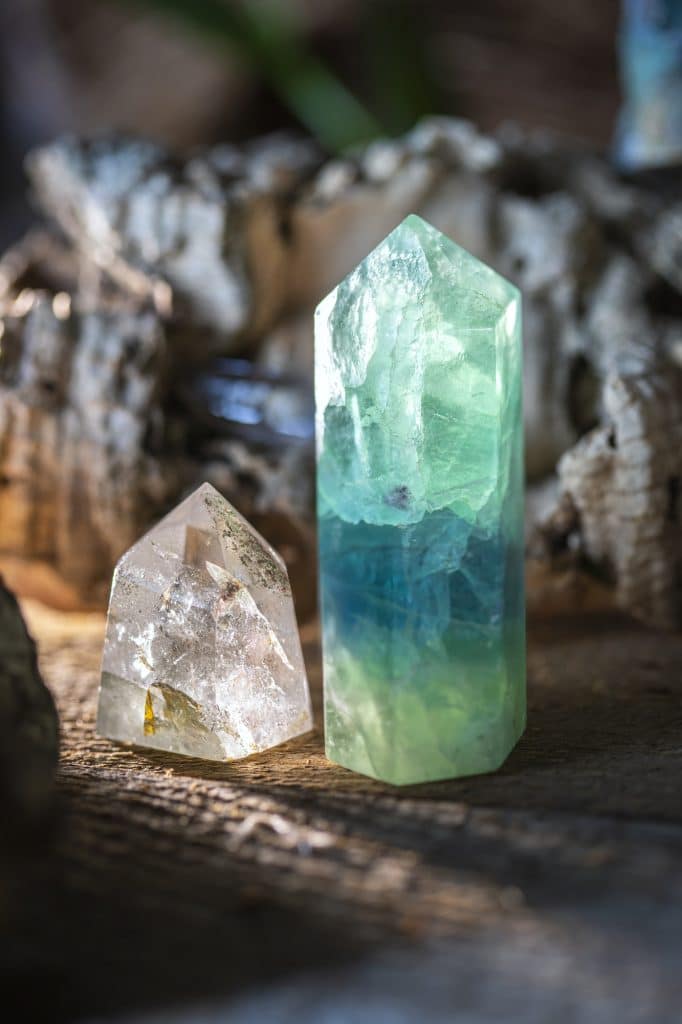 Getting to Know Crystal Magic
According to Vanessa B. Miller, jewelry designer and gemologist, "Our art is an extension of our passion, purpose, and drive[…]. Therefore, it's imperative […] we always take care of our hearts, minds, spirit, and energy."
Miller often incorporates crystals into her artistic practice and daily life as an artist. Wearing them as jewelry, carrying them in your pockets, meditating with them, and putting them in your workspace can be great ways of making crystals part of your life.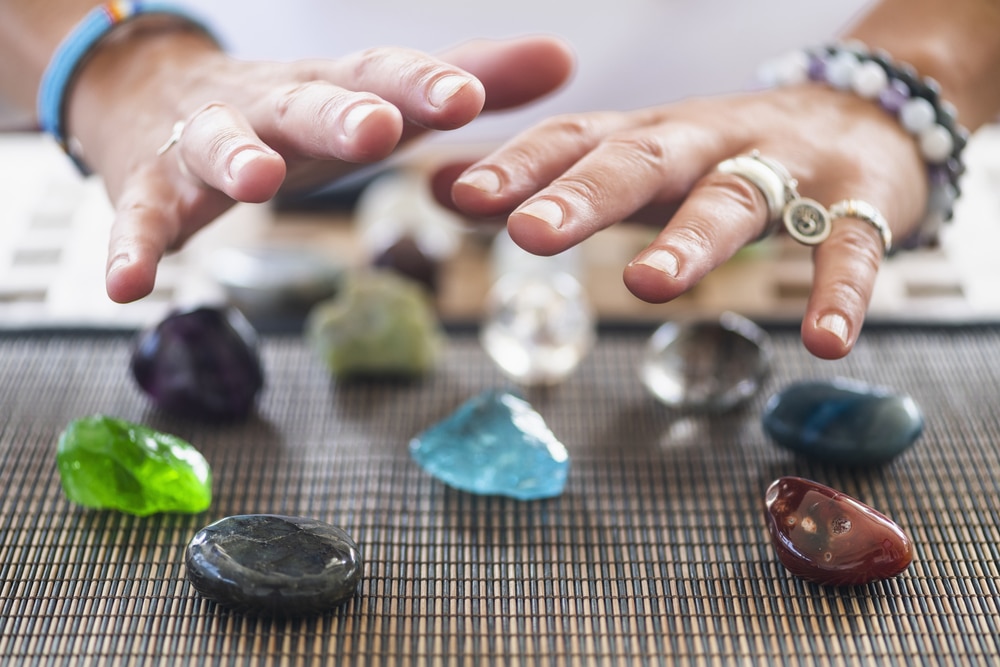 The gems, rocks, and stones have a unique set of properties. They can alight specific chakras, chamber or enhance energy, or even protect you from negative energy.
Activating and charging our crystals can help us to tap into their magic. You can regularly leave your crystals out during a full moon, in a bowl of salt water, or smudge them with sage to get their powerful juices flowing.
Crystal magic is great for setting intentions and then empowering them with more energy so that they manifest. You can focus on your goals as you meditate with the crystals and then carry them with you or leave them on your altar to allow their properties to aid you.
What crystal is best for musicians?
Whether you carry them or place them throughout your studio or recording space, crystals can help you channel your creativity. Often the environment significantly affects the musician, so charging up your area with crystal power can keep the space welcoming to new ideas.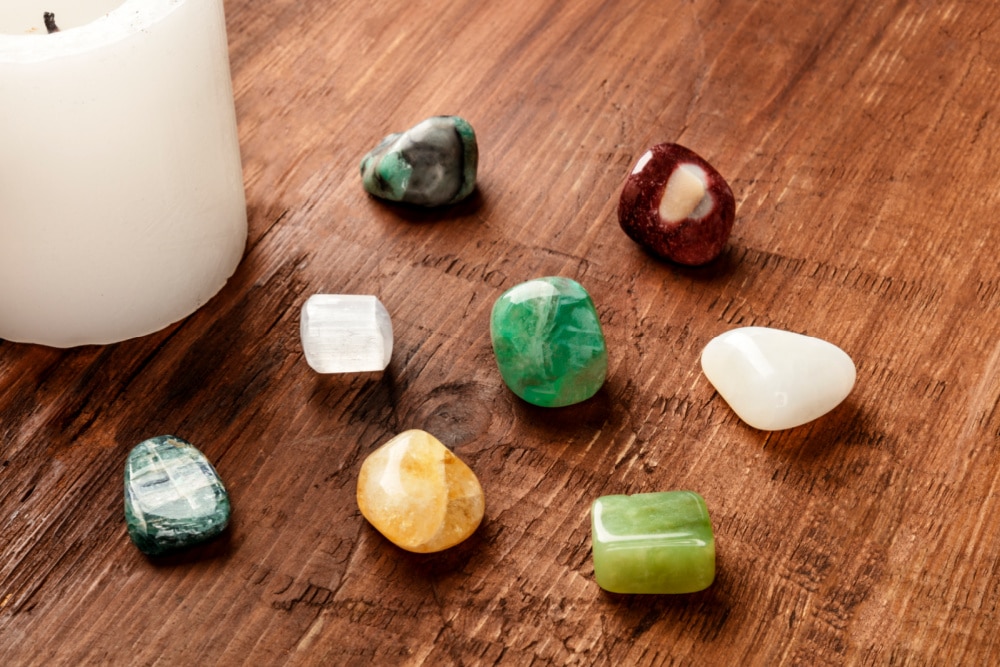 At the very least, seeing a beautiful crystal in your space can remind you to step back and refresh yourself so that you can create music to the best of your ability. Below, I compiled my top crystals for musicians looking for new ways to enhance their practice and empower their studio.
To learn more about how crystals work, you can pick up a copy of Crystals for Beginners for some excellent tips.
Clear quartz
Some crystals can be easier to tap into than others, making them perfect for crystal magic beginners. Miller suggests working with clear quartz first because they can be fantastic for those who are entirely new to crystals.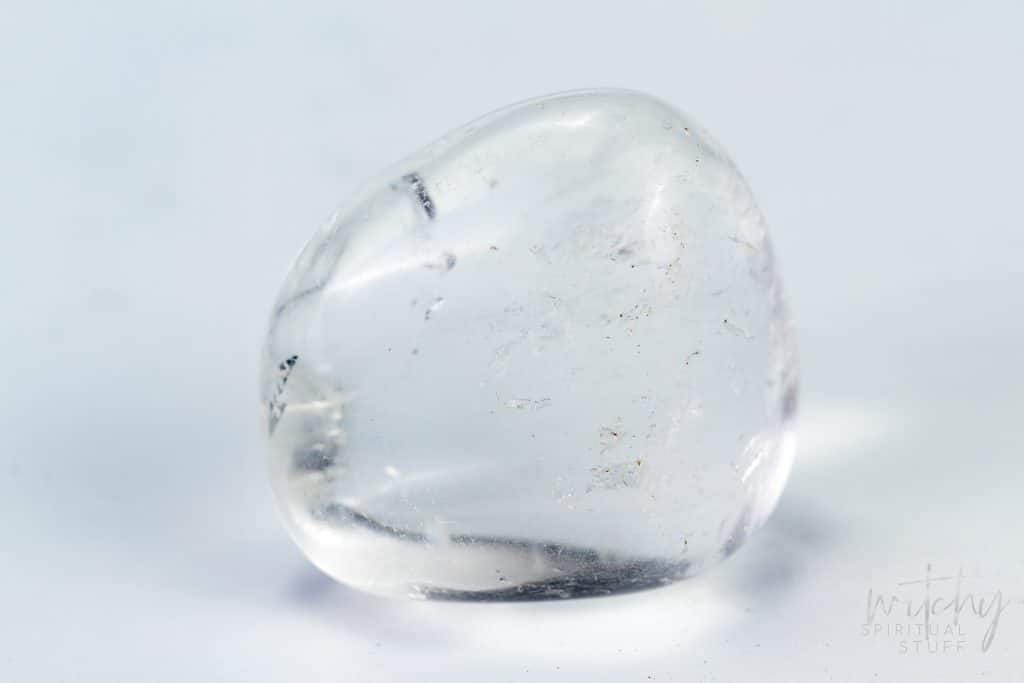 Clear quartz is one of the most popular options because it's so easy to use. It's believed to absorb energy and tie into all of the chakras.
These crystals can offer clarity and balance to various parts of your body and mind. They are also excellent when you want to amplify positive energy and clear negative energy.
Amethyst
Creating music is one of the ultimate forms of expression. Still, it can also cause us to doubt ourselves and our ideas when we feel stuck. Amethyst can be an excellent option for those looking to beat back those feelings.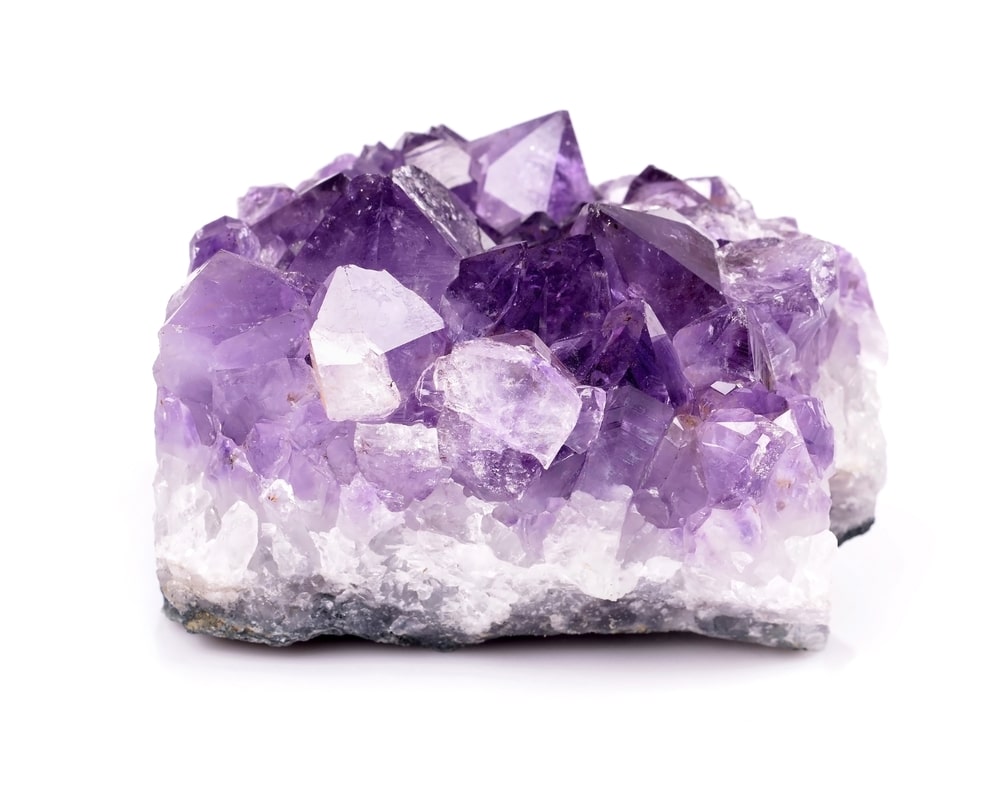 Amethyst is also excellent for enhancing your connection to your spiritual wisdom and intuition. When you doubt your abilities, take a moment to sit quietly with an amethyst. You can use the stone to build back your trust in yourself and your music.
Citrine
Are you losing track of your thoughts or spacing out when you're supposed to be recording? Or maybe you're becoming more prone to laziness or bouts of sadness? Citrine can help you out.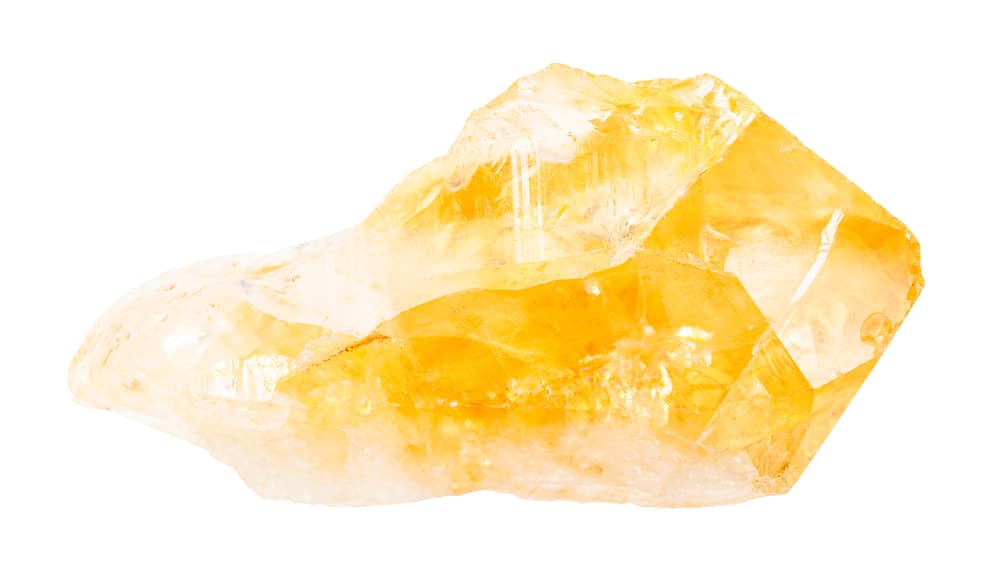 This yellow crystal casts out negative energy encourages a robust sense of personal willpower. Citrine can also assist with concentration and focus. These aspects can be beneficial when starting a project or trying hard to finish one.
The citrine stone can help you feel refreshed and determined, allowing you to stay dedicated during your creative process.
Carnelian
Sadie Kadlec of Brooklyn's Maha Rose Wellness Center and crystal specialist suggests using the carnelian when you want to tap encourage a passionate frame of mind as you create.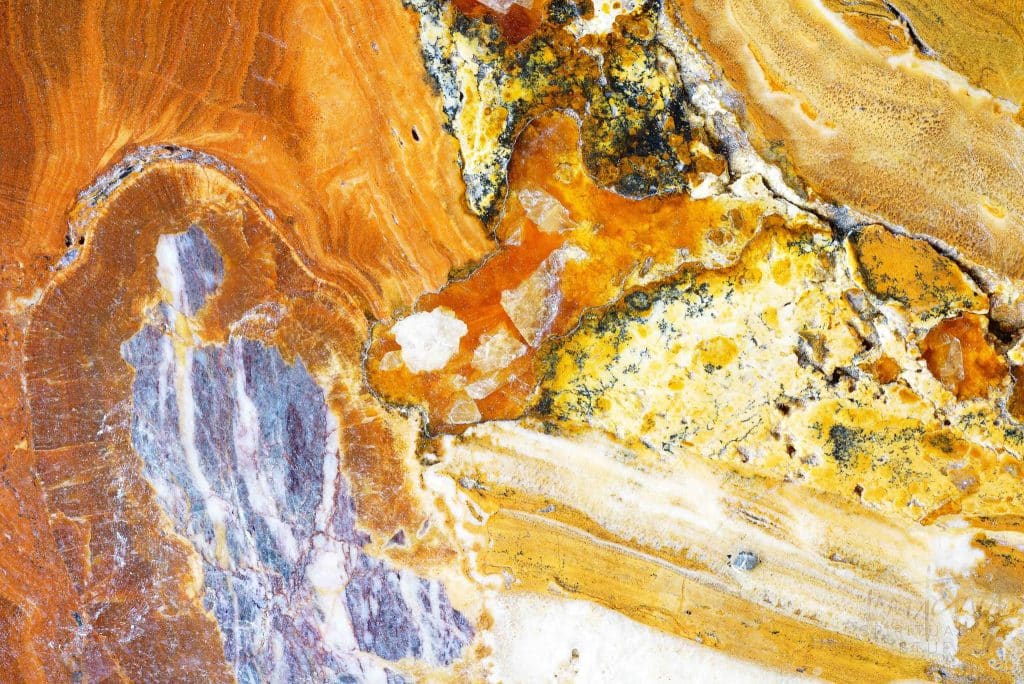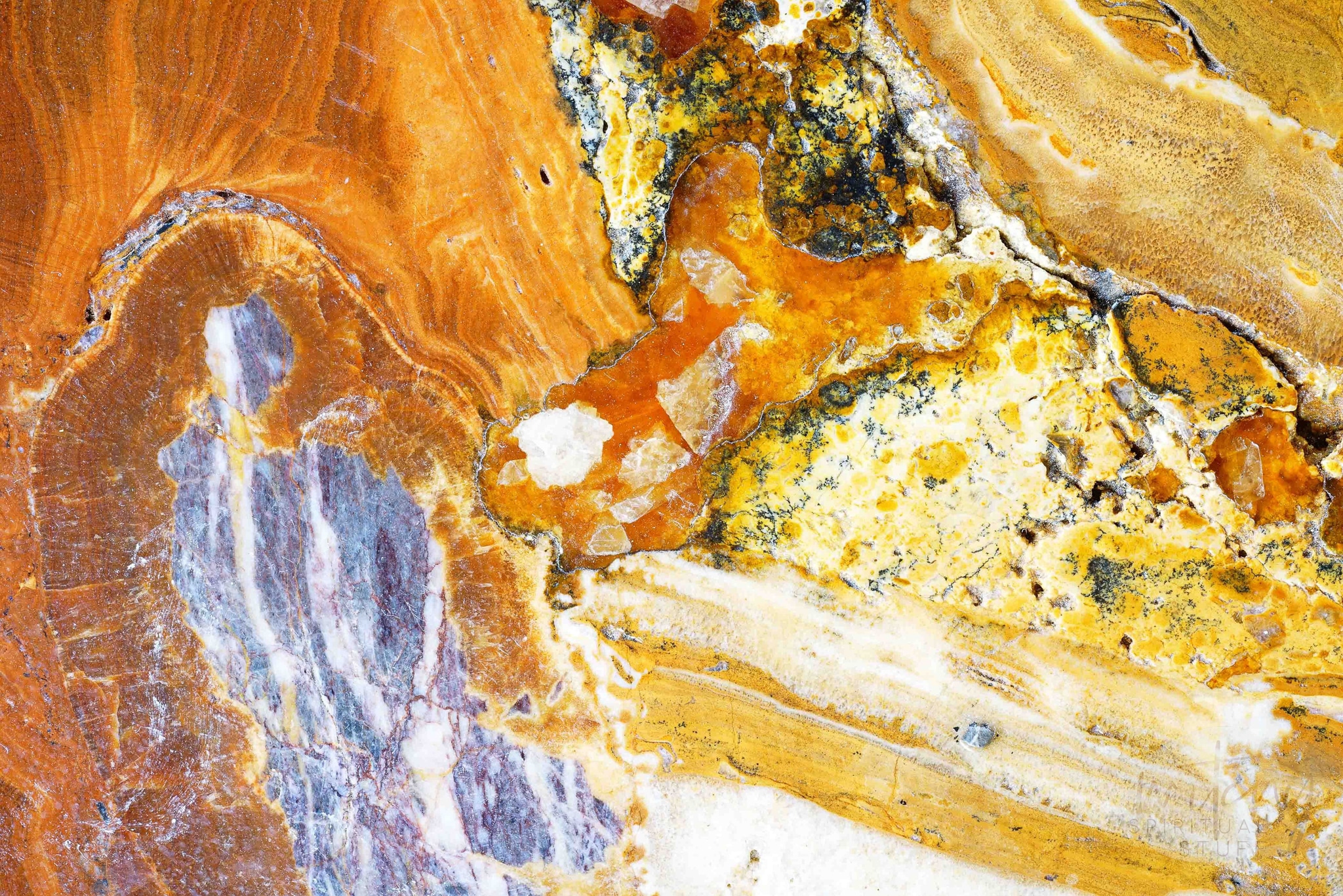 The orange-colored crystal connects to the sacral chakra and helps us find motivation, passion, sexuality, and bravery. Carnelian can enhance our courage to create music and gives us the energy we need to complete our projects.
Since writing music can be such a passionate undertaking, the carnelian is an excellent choice for the studio as it draws out those energies.
Malachite
If you're looking to try something new, find a new creative space, or need fresh ideas, malachite is for you. Malachite blesses us with divine coincidence and synchronicity.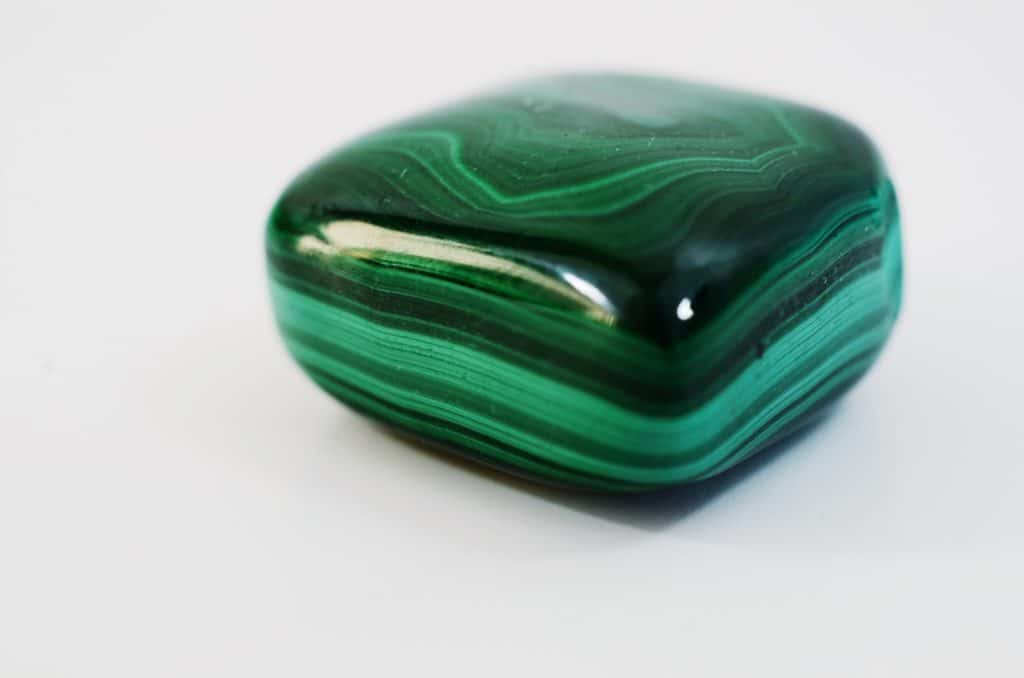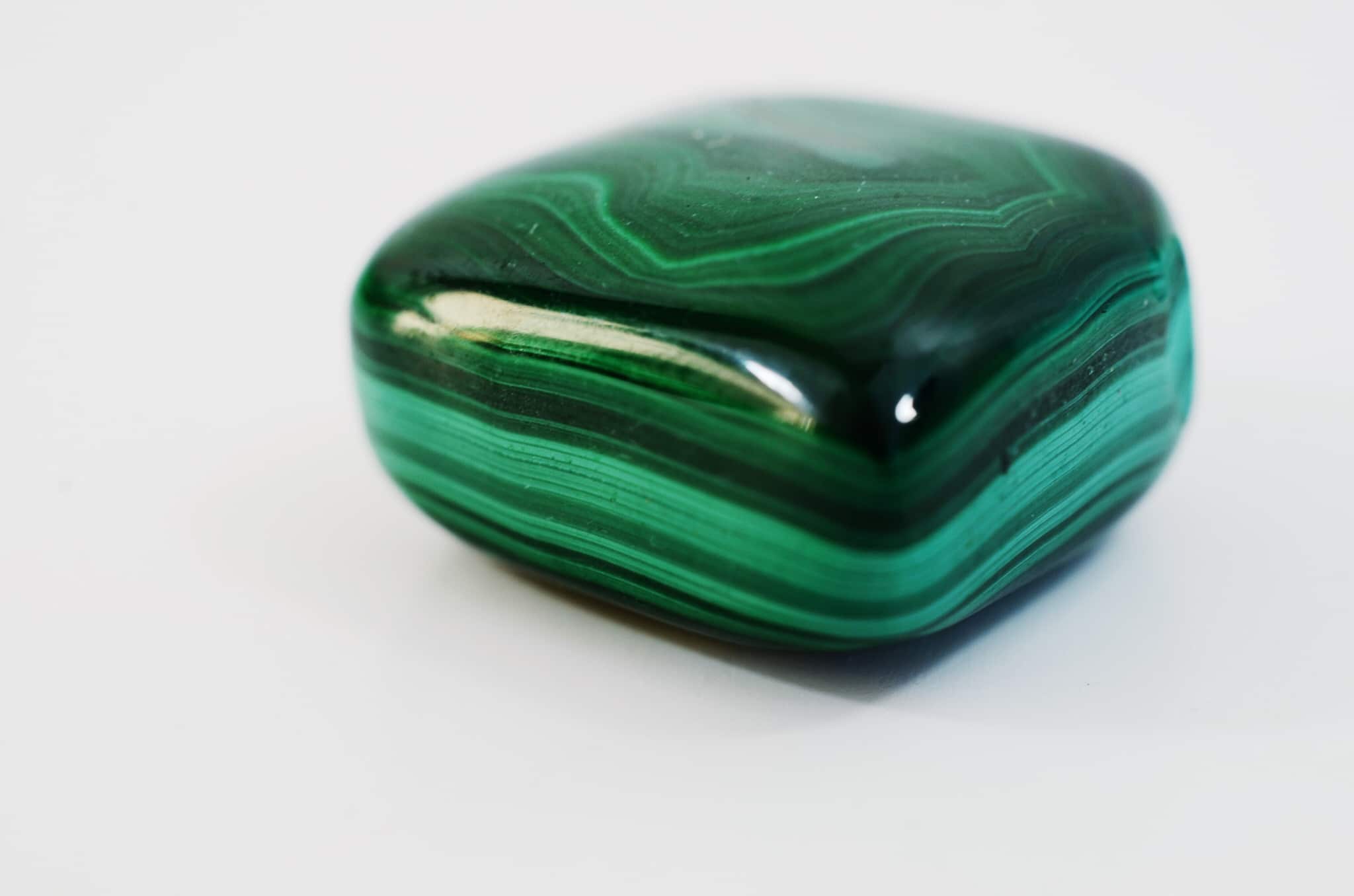 It can help guide you toward exciting adventures and uplifting transformations of the heart and soul. Malachite can boost our confidence and clear vision when writing music.
It's also great for connecting yourself to the individuals and places that encourage your music to take form and grow. Malachite is a fascinating stone, and you can learn more about it here.
Aquamarine
For calming energies, turn to aquamarine. This teal-like precious gem aligns with the throat chakra and encourages peace and tranquility.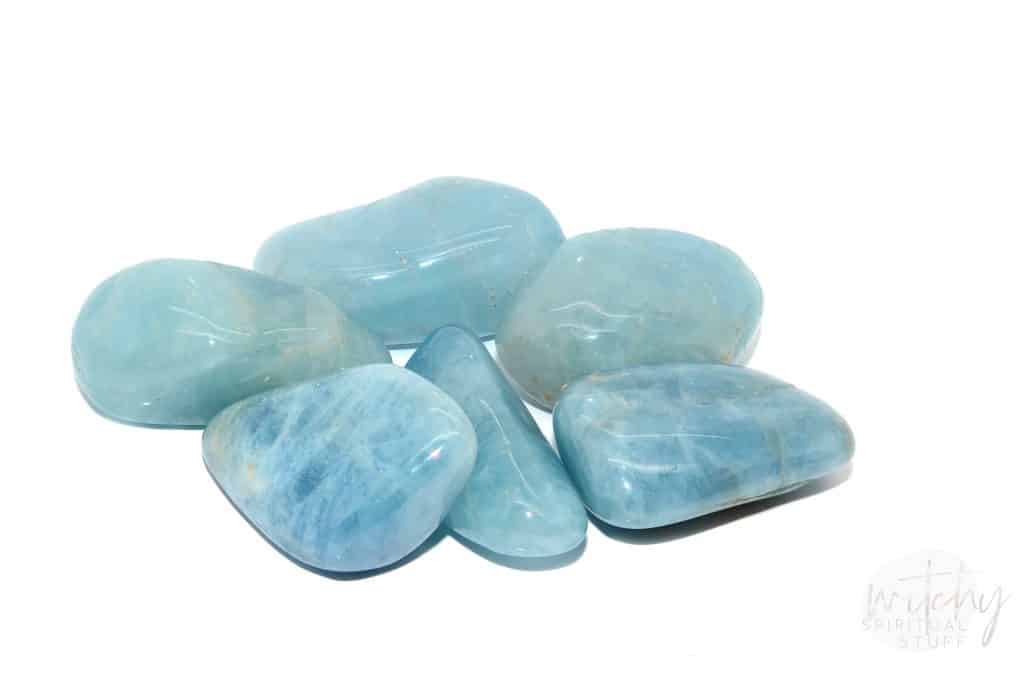 Aquamarine can be the go-to crystal when you are stressed or unsure of yourself and need a confidence boost. Because it connects to the throat chakra, it can be helpful for communicating clearly, finding your words, and even confident singing.
Pyrite
Pyrite is also a favorite for creatives and musicians. This silver crystal can help promote manifestation, increase protection, and generate abundance.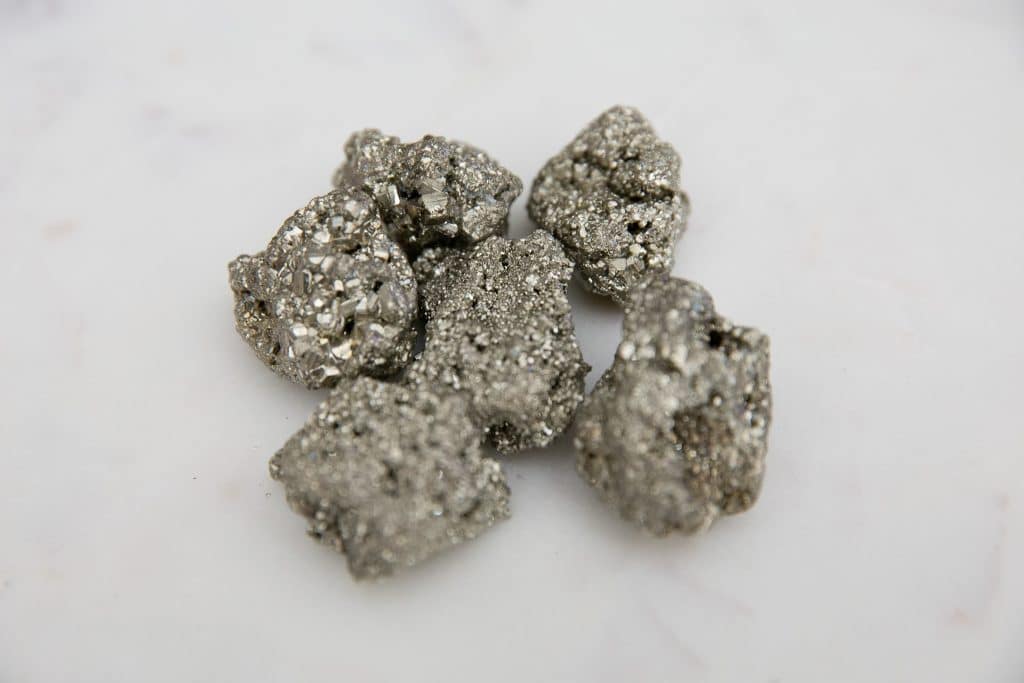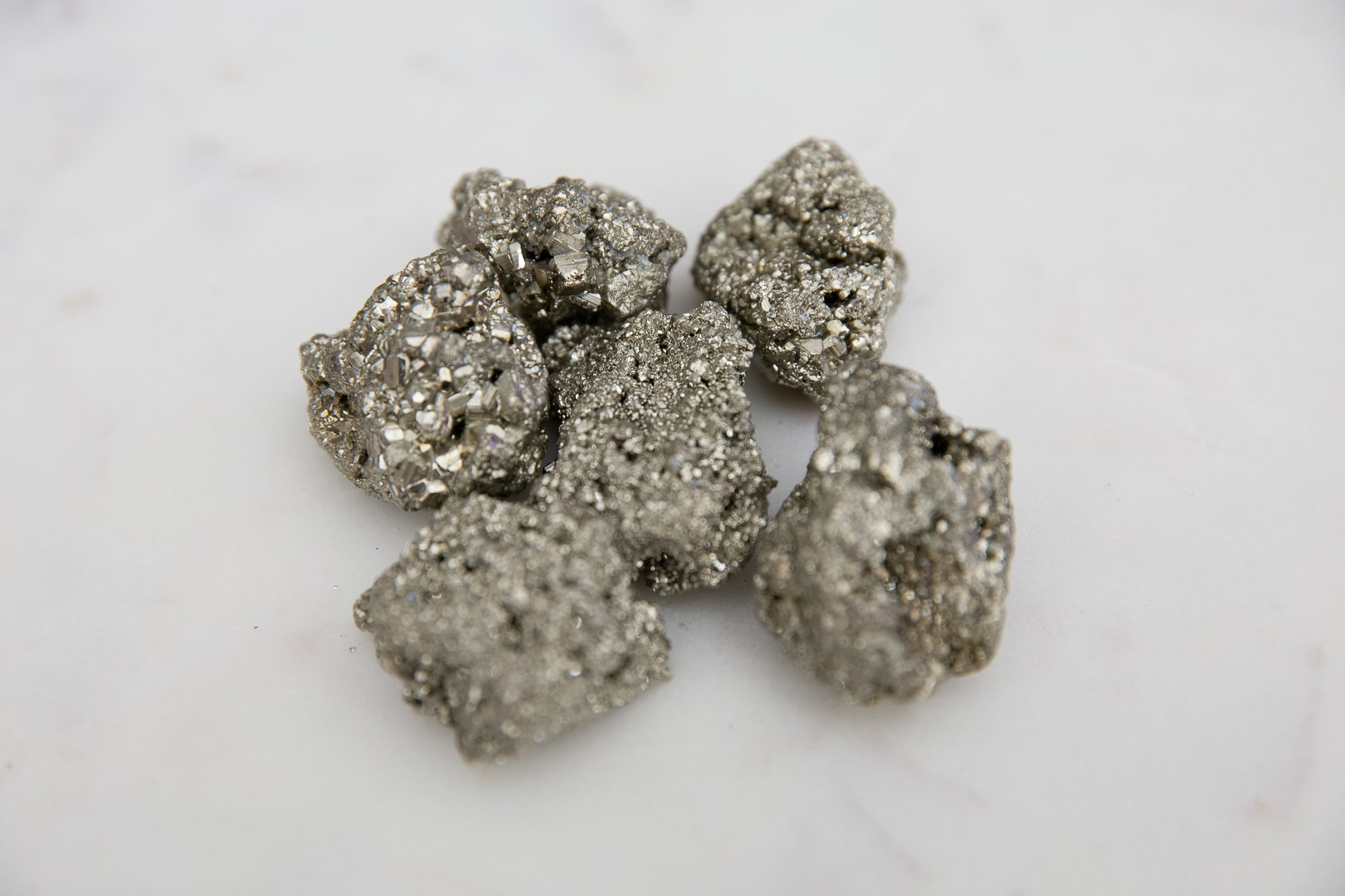 Keeping a large pyrite cluster in the studio can help you stay inspired and charge the space with its powerful energies.
The abundance that pyrite draws in doesn't have to be merely monetary either. Using pyrite to encourage more ideas and creations from your hard work and protecting yourself from spiritual negativity can also be highly beneficial.
Tangerine quartz
With a fiery orange color, the tangerine quartz crystal can help to create a sense of child-like awe, promoting learning and growth. I love tangerine quartz because it can encourage creative energy that really sings (pun definitely intended).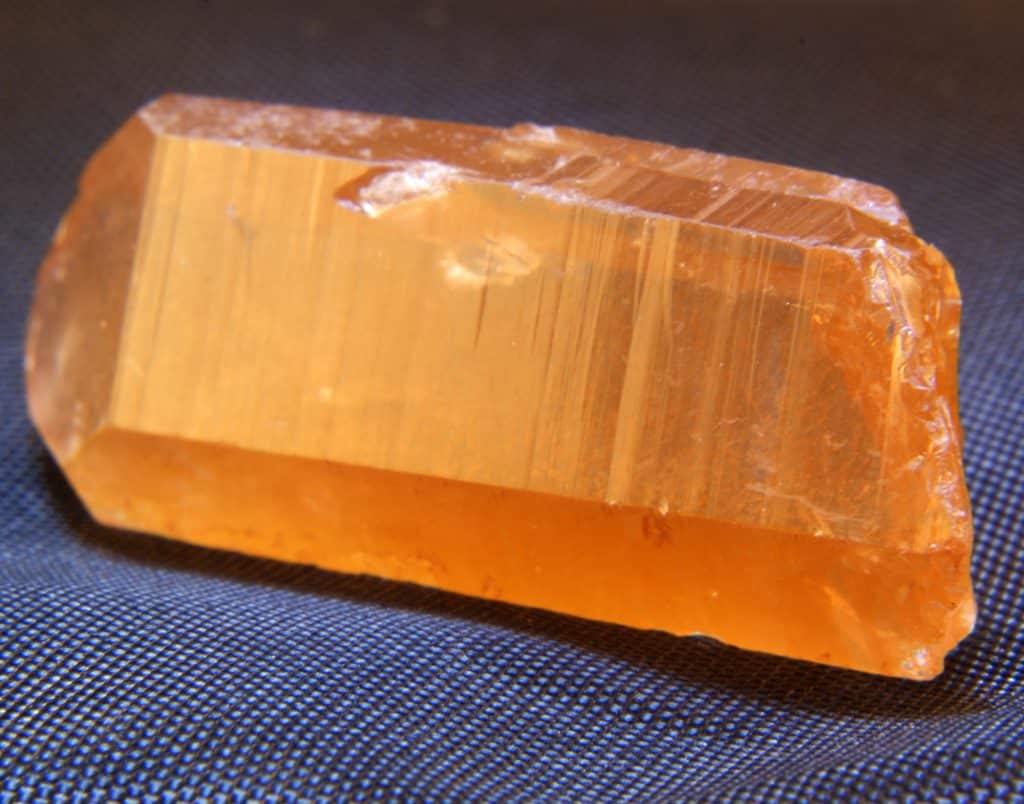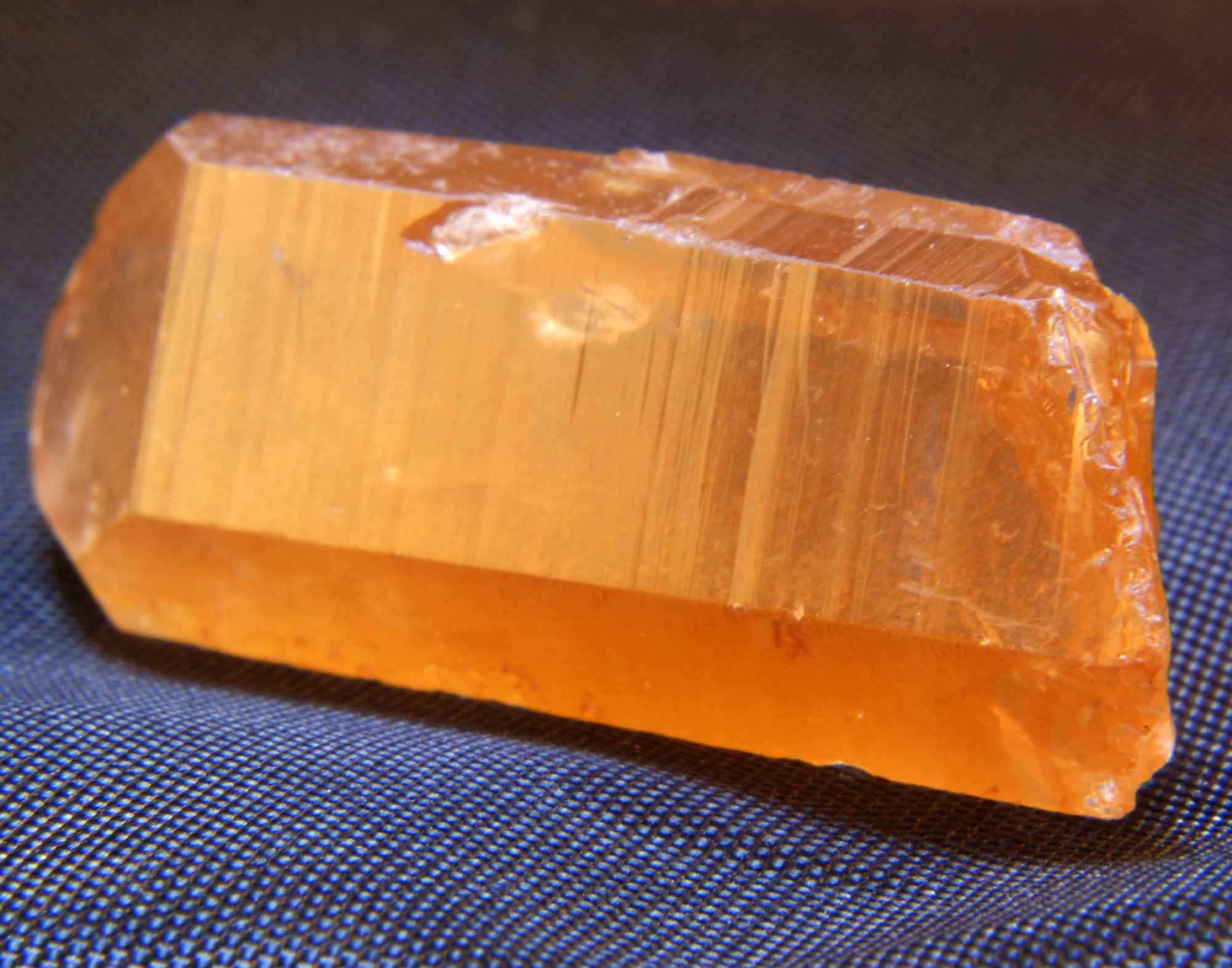 The stone has a playful vibe that encourages musicians to enter the world with curiosity, humor, and limitless expression. Suppose you need more inspiration or the humility to acknowledge your shortcomings and move past them. In that case, this is the crystal you want to work with regularly.
Other Awesome Crystals For Musical People
I also suggest looking into some high-vibration stones. These can include Phenacite, Danburite, Citrine, and Cacoxenite.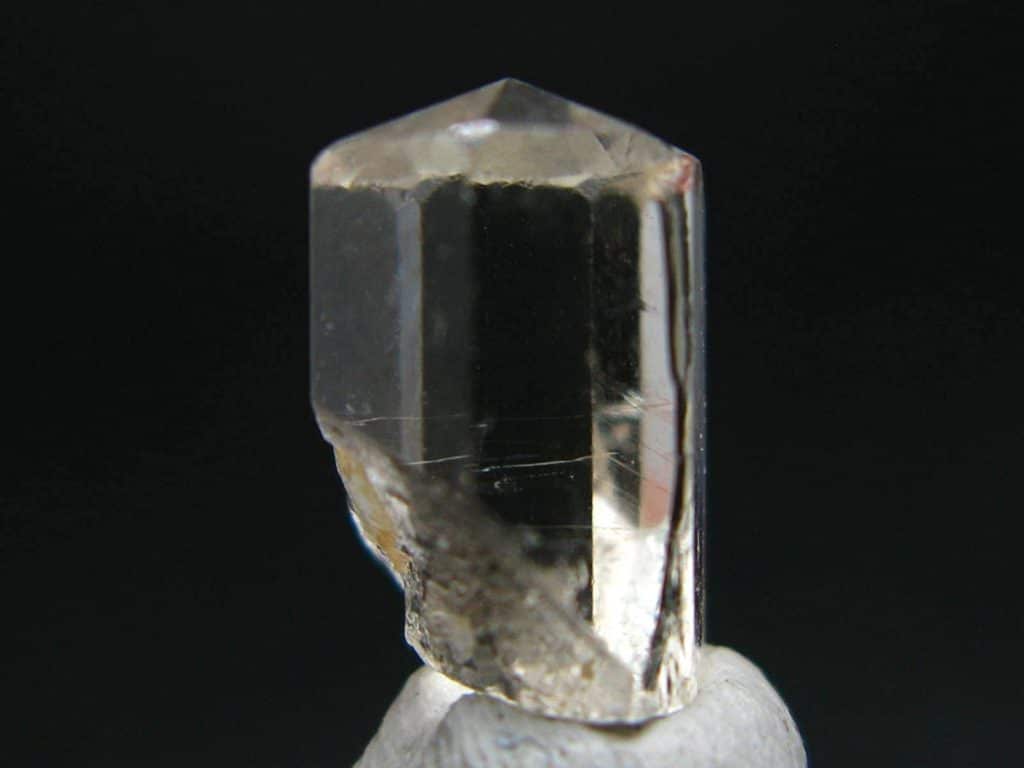 When you're looking to amplify your vibrations and get in-tune with some of the more upper-level musical tones, these high vibrational crystals can reflect those notes. They work particularly well when you're creating music in genres like techno, dance, electronic, new age, and instrumental or classical.
Suppose you're making really earthy music that warmly pulls a person down into the ground like strong roots, like world music, reggae, or spiritual chants. In that case, I'd suggest picking up a Moss Agate or Tree Agate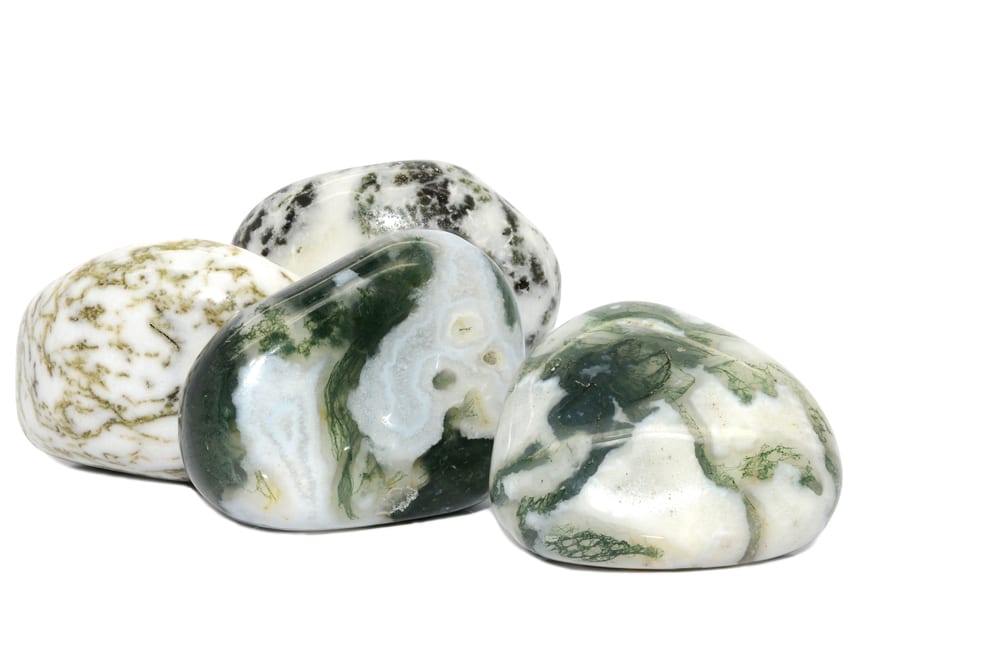 An Orthoceras fossil, Stromatolite, and Halite could also be powerful for that type of musical creation.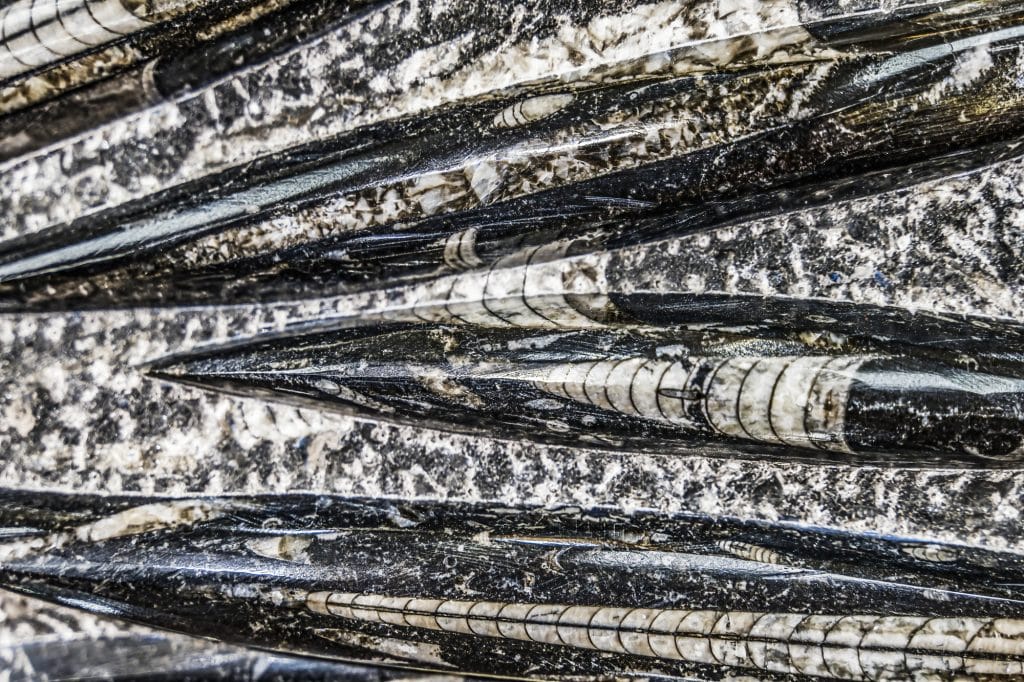 Moonstone can work well if you're writing music that focuses on more raw emotion or music that might be considered "depressing." This only means that it connects to those darker feelings that we all need to explore now and again.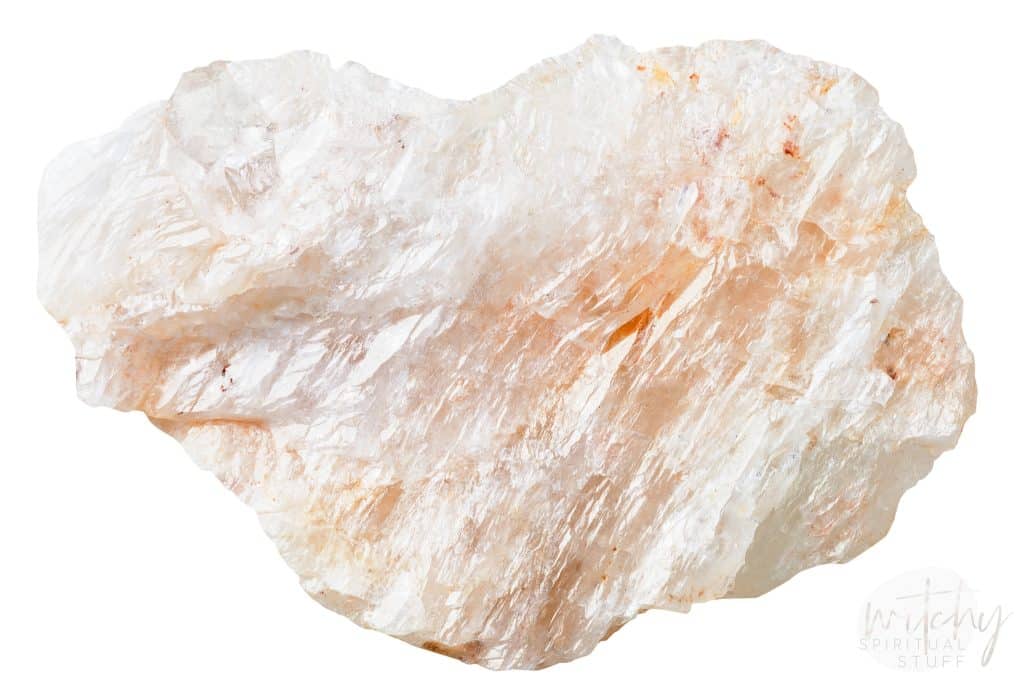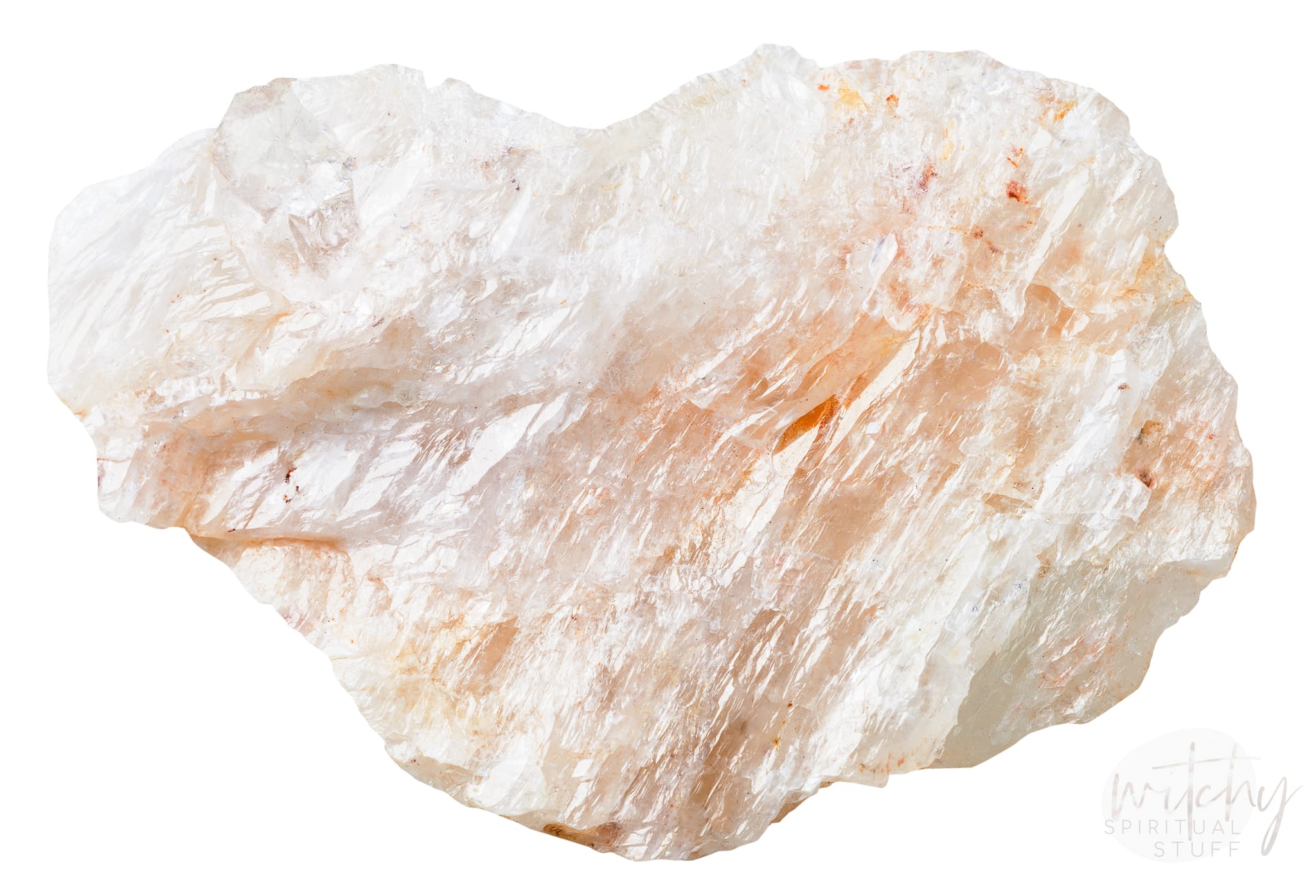 What Stone increases creativity?
I also recommend Fluorite to empower the entire musical experience. For jazzier music, either Moonstone or Rainbow Fluorite can be an excellent choice. They tap into that feeling of raw emotion to spark creativity- perfect for jam sessions and improvisational music.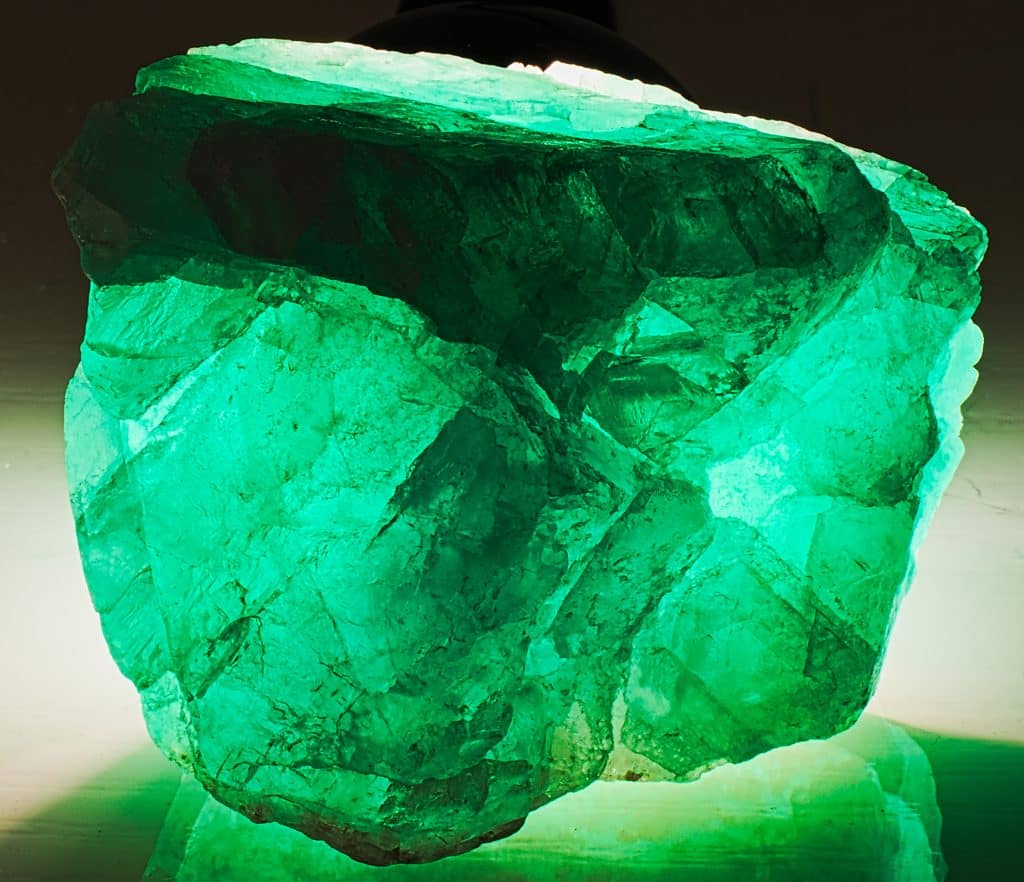 The Stone Sanctuary on Etsy has a beautiful kit for creativity and inspiration with Flourite and Rainbow Moonstone.
In general, crystals and stones that connect to your throat chakra can be great for singers and musicians looking to express themselves through their lyrics and songs.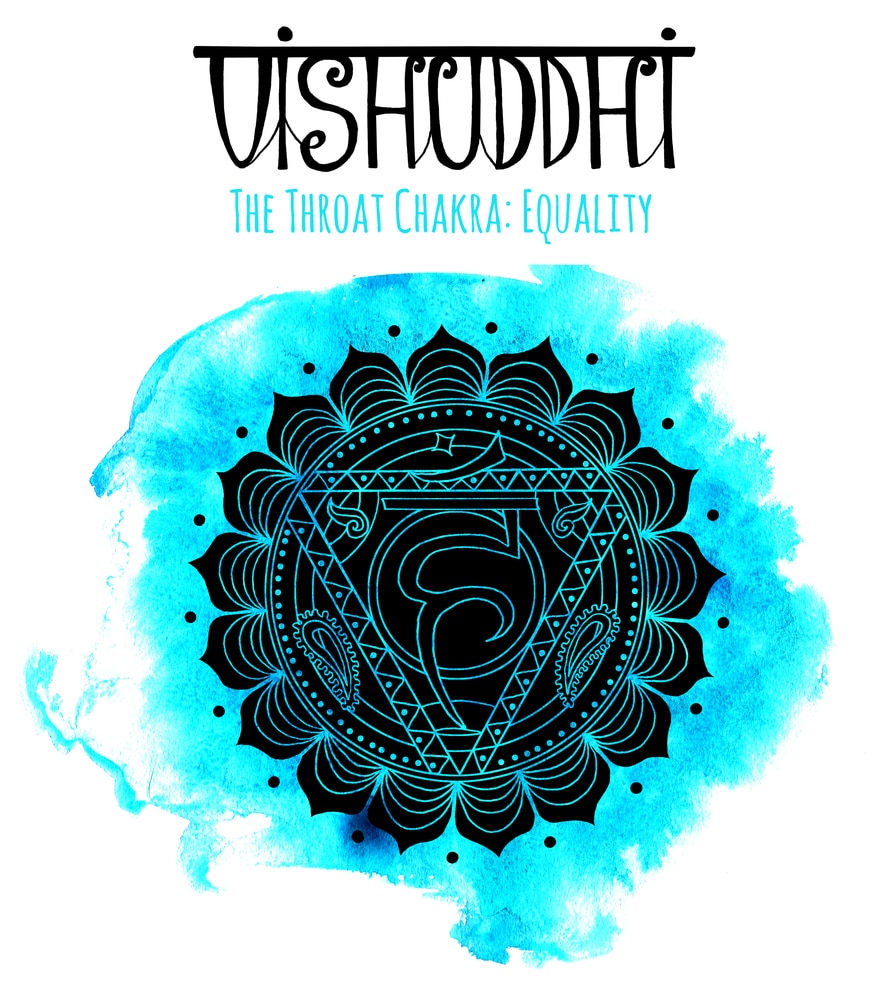 Orange stones are also very powerful for musicians because orange is the color of creativity.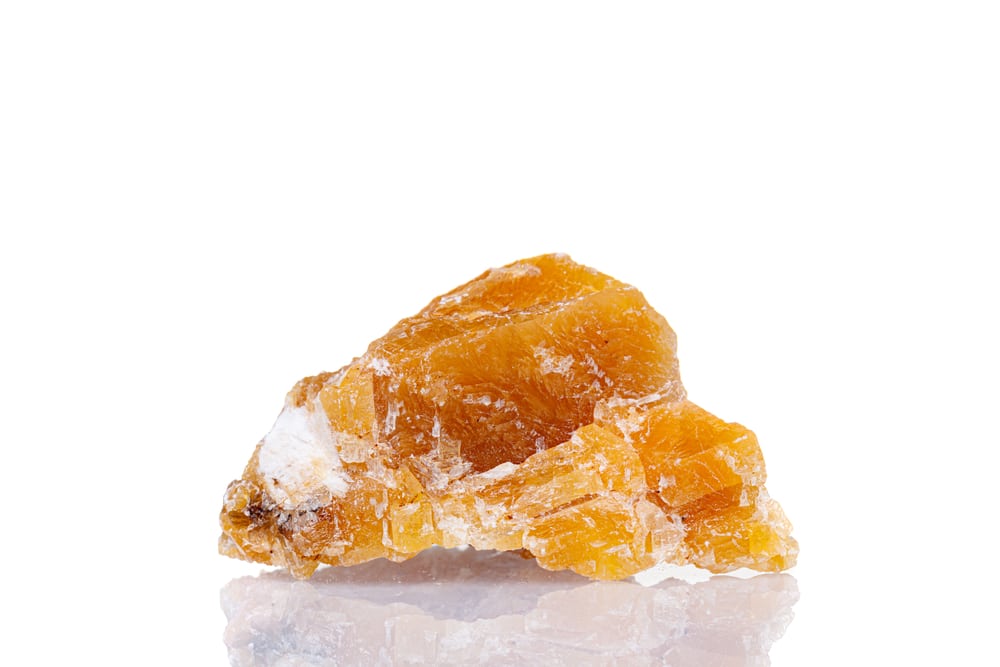 I hope you've enjoyed this look at crystals for musicians and hope these options can inspire and empower your musical creations. Whether you're sharing it with the world or it's just for you, music can uplift the soul, and these stones can boost that property tenfold.