Okay, anytime is a good time to give a witchy book as a gift – fall, winter, spring, and summer all have earthy, witchy, bohemian vibes within them, and if you or a friend is celebrating your love of all things witches and witchy, then you are likely to be a reader!
Which means you must buy a book!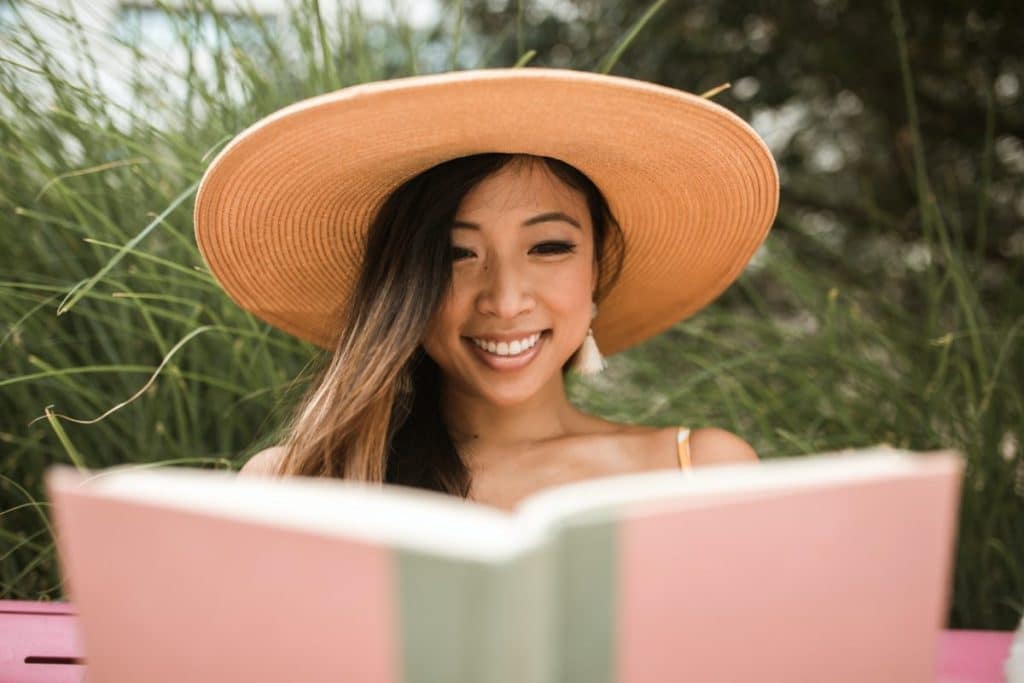 To Be a Witch
Realize here that when I talk about being a witch, as someone who identifies as a witch and always has, that I am talking about someone who works with the natural laws of the Universe and the gifts of nature to serve the highest good.
I make teas with herbs, I pray under a full moon, I meditate daily, and I manifest the life of my dreams through the power of my will and loving intention.
I don't cast spell with animal's blood or make circles of salt to keep demons out (there's no such thing as demons), and I certainly do not get involved in curses and hexes.
Oh, also, no wart on the end of my nose or green skin.
Witchcraft is simply and profoundly spirituality to its highest degree.
Trusting the Universe to always be lovingly guiding you to your soul path, which should be abundant in joy and love.
My husband says "from now on when you tell people you're a witch, you need to explain all of that to them, too. Or they will think you're crazy, howling under the moon or something."
And you know what I say?
"I don't care what people think."
And maybe I do howl at the moon.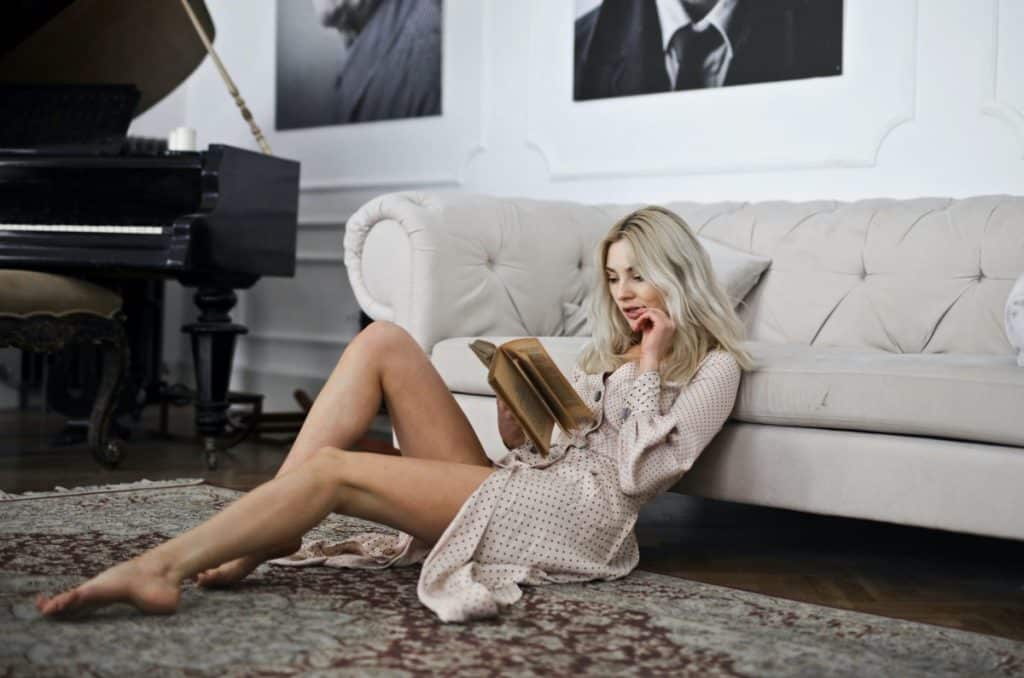 To Give a Book as a Gift
I love, love, love giving books as gifts, and especially if I have a friend or family member even remotely interested in witchy stuff, I will give witchy books as gifts. They are usually so much fun.
I try to avoid the dark stuff because my poor mind can only take so much, even fictional, darkness, and there is enough darkness in the world.
But man, some of the dark ones can also be super fun and interesting! So I will peek occasionally, find one I love, and find a few I love to give.
Gift giving, in the witchy world, is also one of the highest forms of magic – generosity.
Gift giving creates nothing but good, open energy that you can ride on for days if not weeks on end.
And sometimes it's great just to give for the sake of giving.
So, without further ado, here are my top 20 favorite witchy books to give as gifts.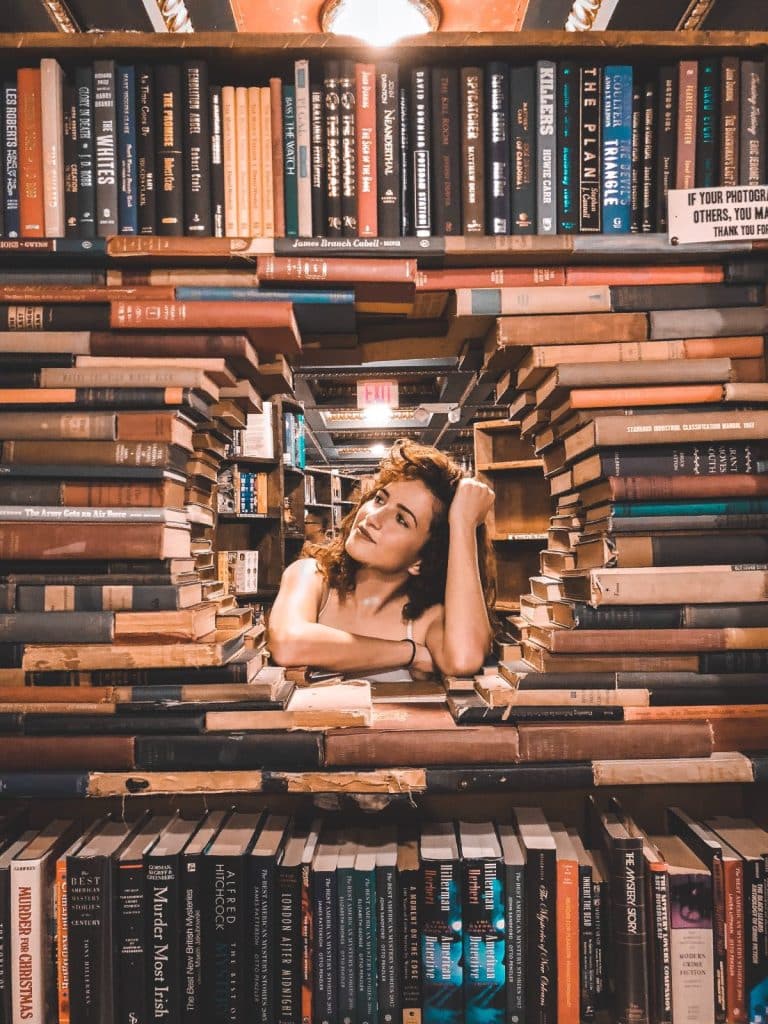 20 Best Witchy Books to Give as Gifts
Fiction
The Witching Hour
By Anne Rice, the queen of all things witchy and supernatural, this book was my initiation into the grown up fictional world of witches.
Prior to this one, I had only read teen witch and little witch books.
I was only 12 when a friend lent it to me.
It has 976 pages, and I read it in one summer, the summer before 7th grade, my transition to junior high.
The book is about generations of witches from the Mayfair family, and it traces the line of witches all the way back to the first witch in the family, up through the Salem witch trials, and into New Orleans.
Very good.
Mists of Avalon
I love this book by Marion Zimmer Bradley as it tells the story of the knights of the round table from the perspective of the original witch of the western world – Morgan le Fay, sister to King Arthur and feared and revered witch.
She represents the movement against Christian usurpation and occupation of the pagan religions in the most beautiful ways.
The Witches of Eastwick
Just a fun bit of magic around three independent women who find love with a warlock, and then find empowerment through a love for each other.
The movie is also excellent.
By John Updike
Practical Magic
I watch this one once a year with wine and chocolate. You cannot beat Sandra Bullock and Nicole Kidman, not to mention Stockard Channing and Diane Wiest.
But the book by Alice Hoffman is just as good, if not better, and it tells the story of sister witches and the search for love, and what happens when you either try to force it or block it.
A Discovery of Witches (Trilogoy)
Author Deborah Harkness does not disappoint with this grown up take on a witch and a vampire falling in love despite the prohibition of their union by their separate councils.
A history professor, Harkness takes us from Oxford to New England and from the modern day back to the Elizabethan era and beyond.
Thrilling.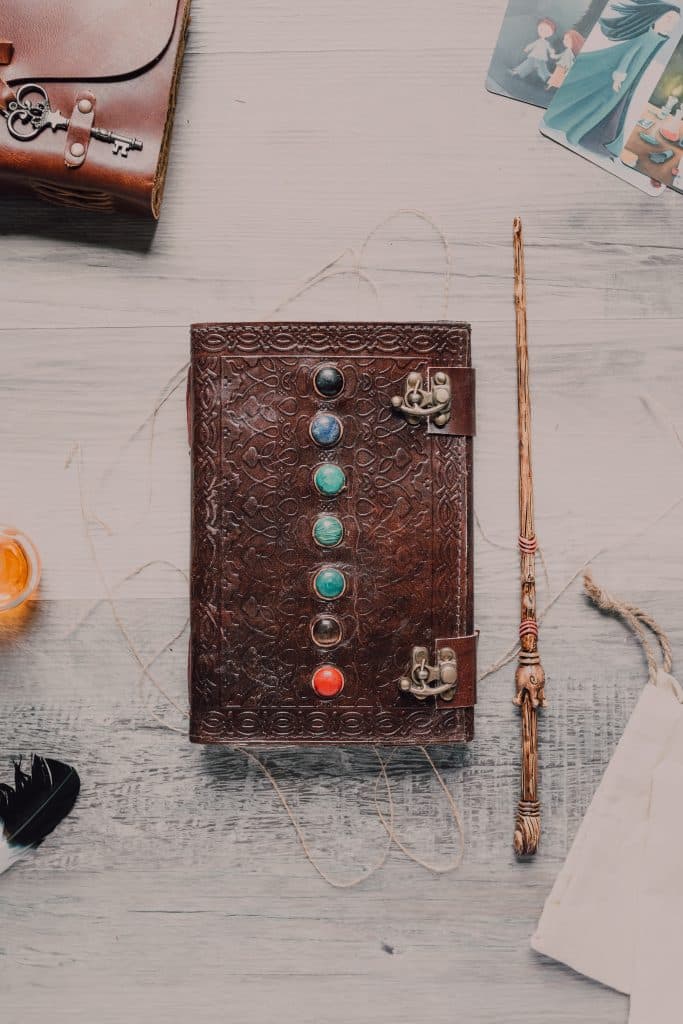 Circe
An amazing retelling of the story of the witch who trapped Odysseus on her island for 7 years and turned all his men into pigs.
Madeline Miller tells us how Circe came to be on that island, and what became of her after Odysseus left.
Akata Witch
Nnedi Okorafor takes us into the world of African witchcraft in this riveting tale of a young girl learning to hone her powers.
I, Tituba, Black Witch of Salem
Maryse Conde gives voice to the Black slave slandered as a witch by hysterical young white girls in The Crucible.
The book is filled with magic, love, mystery, and raw power.
The Once and Future Witches
I only just read this one and I am so glad I did.
Alix Harrow creates an entirely new world in which three sisters are trying to bring back a magical world that has been lost to women out of men's fear of our power.
We hid our magic in recipes and fairytales, in nursery rhymes and fabric, and these brave women piece it all back together for us.
Wicked
You cannot love the witchy world and not love Gregory Maguire's take on the wicked witch of the west, Elphaba.
If you have not read this book or seen this play, run out and do both.
Now.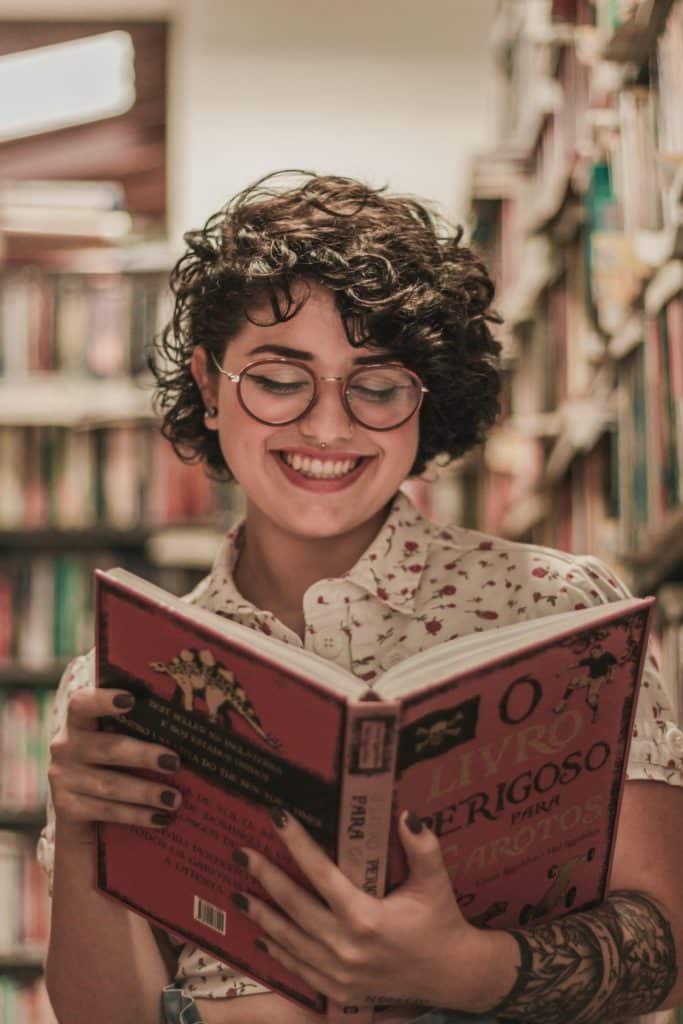 Nonfiction
Witch
This book by Lisa Lister was my introduction to the world of real witches as a grown woman.
A descendant of Gypsy Romani witches, Lister calls out to all women to call our power back to us.
Rise, Sister, Rise
A close friend of Lister's, Rebecca Campbell, is an Australian woman who left behind the hustle and grind of the marketing world to surrender to the divine feminine, and she teaches us to find our own ways as well.
The Universe Has Your Back
This book by Gabrielle Bernstein was my first book after my first awakening into my spiritual calling as a mother of two.
She spells out in very easy, very relatable language how to find our own spiritual paths and trust that we are supported all the way.
The Green Witch
One of Arin Murphy-Hiscock's books on how to step into your power as a person interested in working with nature.
I love it and keep it always within reach.
Breaking the Habit of Being Yourself
Probably my favorite book on how to overcome your subconscious conditioning and sense of powerlessness.
Joe Dispenza provides compelling evidence that you are vastly more powerful than you realize, and he teaches you to tap into that power.
The Untethered Soul
Michael Singer makes a great case for God in this book and encourages us to sink into our higher selves and detach from the drama of life.
Women Who Run with Wolves
I mean, what witchy woman does not have a copy of Clarissa Pinkola Estes' book on cultures and civilizations of women who stood in their power and owned their magic?
If you don't, or your friend doesn't, it's time to remedy that.
A New Earth
Eckhart Tolle goes into great detail on the importance of releasing our egos and retraining our subconscious in order to awaken our spirituality and line up with the Universe.
The Sermon on the Mount
This book by Emmet Fox, written in 1934, basically shows that Jesus was teaching the law of attraction.
Pretty amazing.
Mary Magdalene Revealed
And last but not least, Meggan Watterson goes on an incredible journey to uncover the story of the woman Jesus chose as the first person he would reveal himself to upon his resurrection.
It is a beautiful revelation of Mary Magdalene as a true witch, a woman of honor and power, of faith and love, as a partner and likely lover and wife to Jesus of Nazareth.
Seriously, gorgeous.
The Greatest Witchy Books Written
There are so many more books I could have included here, but I did want to at least start with my absolute favorites.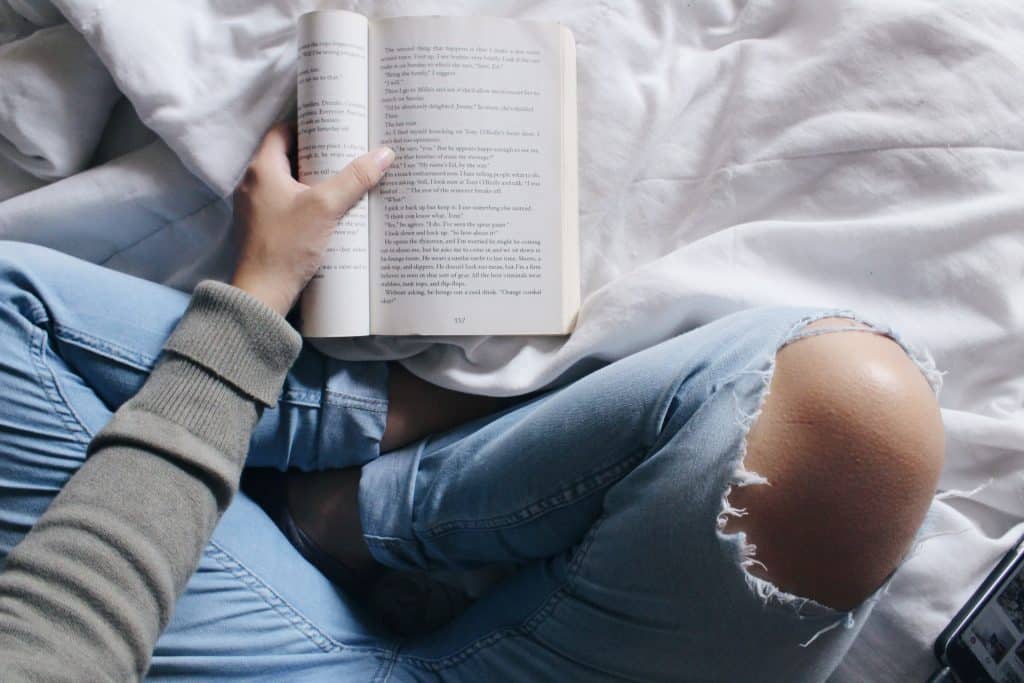 These are all crowd pleasers for the witchy spiritual-minded person, and any of them would make a great gift.
And if you have not read them yourself, it is time to hightail it to the bookstore and gift one, or more, to yourself!
Happy manifesting!