When empaths want to use crystals, there are many that are perfect for bringing out the most of their empathic gift.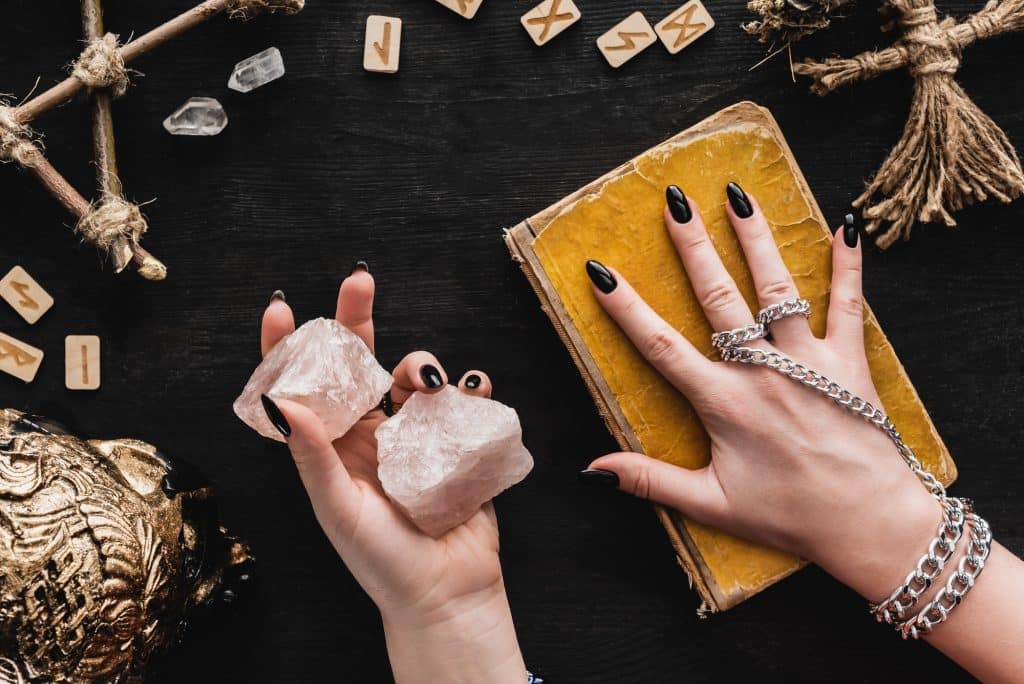 There are a number of crystals that are perfect for carrying with you, using in rituals, or having nearby during meditation.
Amethyst
Amethyst is a lovely purple crystal that is associated with the crown chakra. It is often considered one of the best crystals for use by empaths because of the way it helps them to have a better sense of clarity.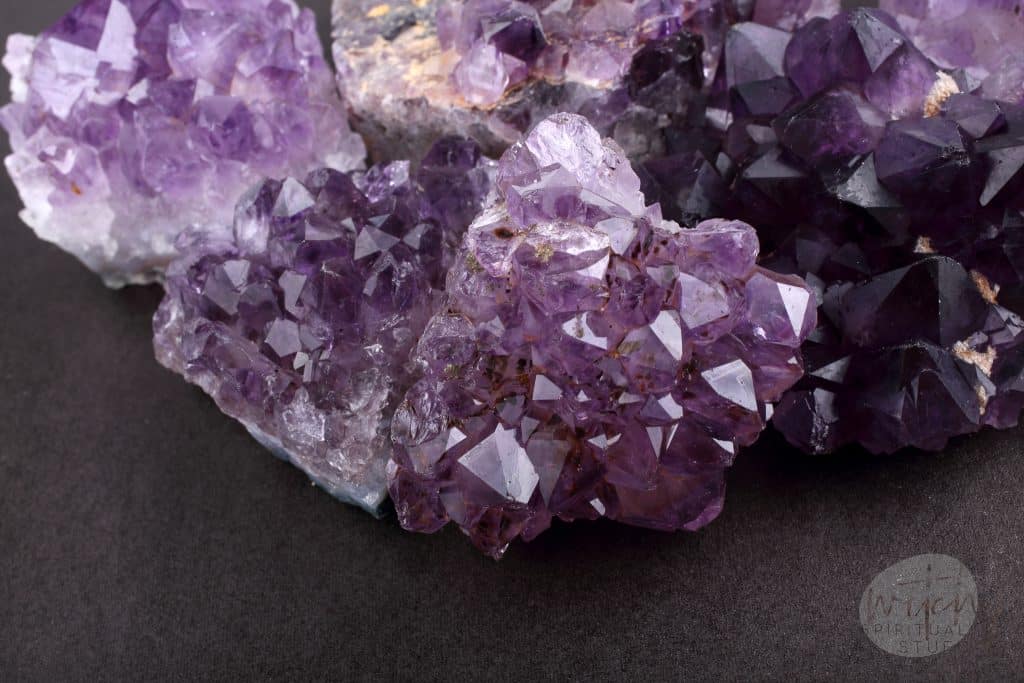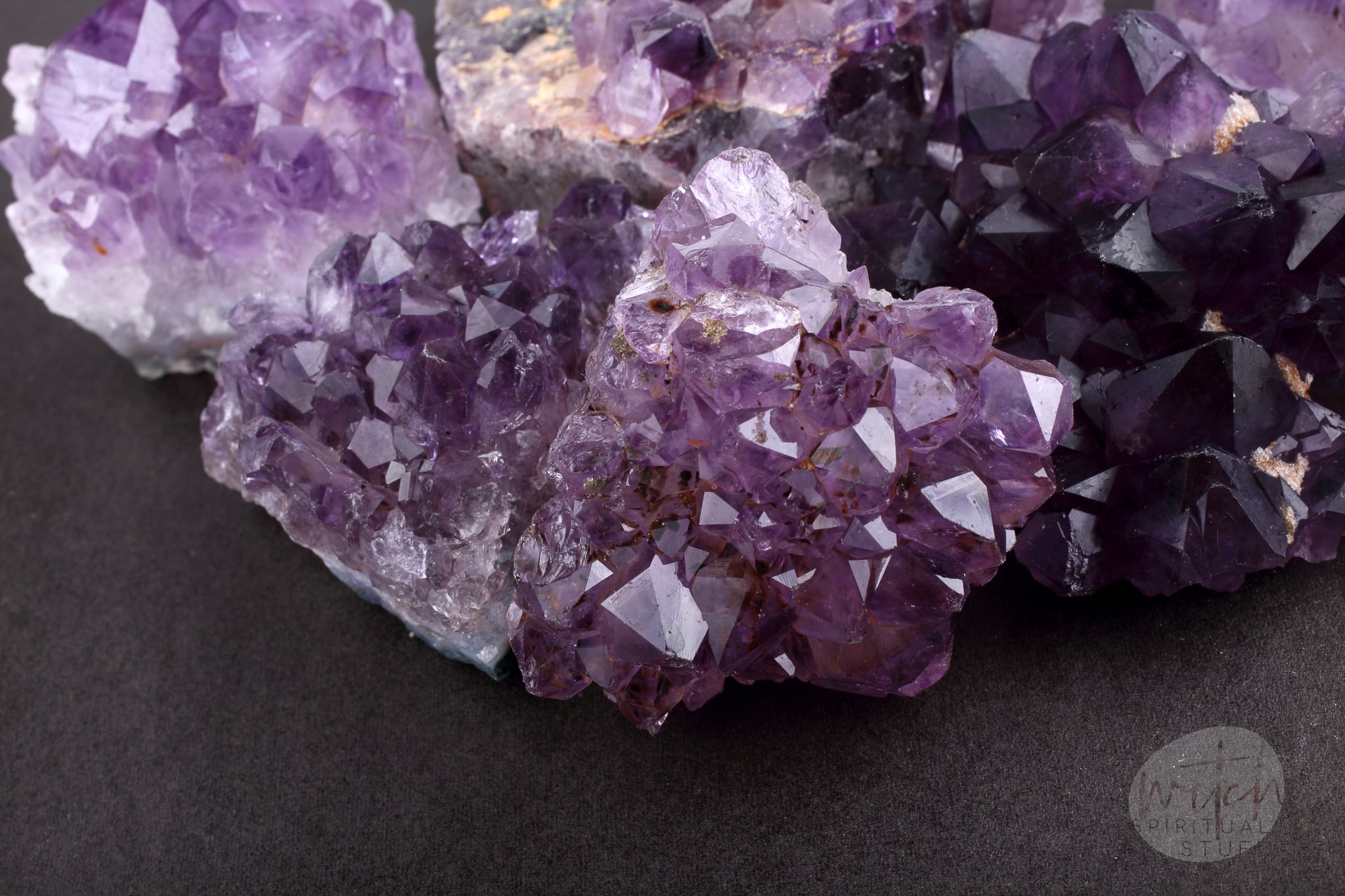 It helps the user to be more aware of their energy levels, and this creates a better sense of both the mind and body. This stone also encourages you to find your own inner wisdom.
For empaths, being the victim of a psychic attack is always a possibility, and amethysts provide protection against this. It also allows them protection in case they start to feel overwhelmed and need their inner strength.
Amethyst is a strongly protective crystal for empaths, but it also helps them to tap into their own creativity. It can be calming just when you need it the most.
Simply keeping an amethyst nearby can feel highly protective. You can also use this stone during meditation for a better sense of calm.
Malachite
Another great crystal for use by empaths is this beautiful stone of deep green swirls. It's a gorgeous crystal to have as a part of your décor, but it's doubly useful for empaths.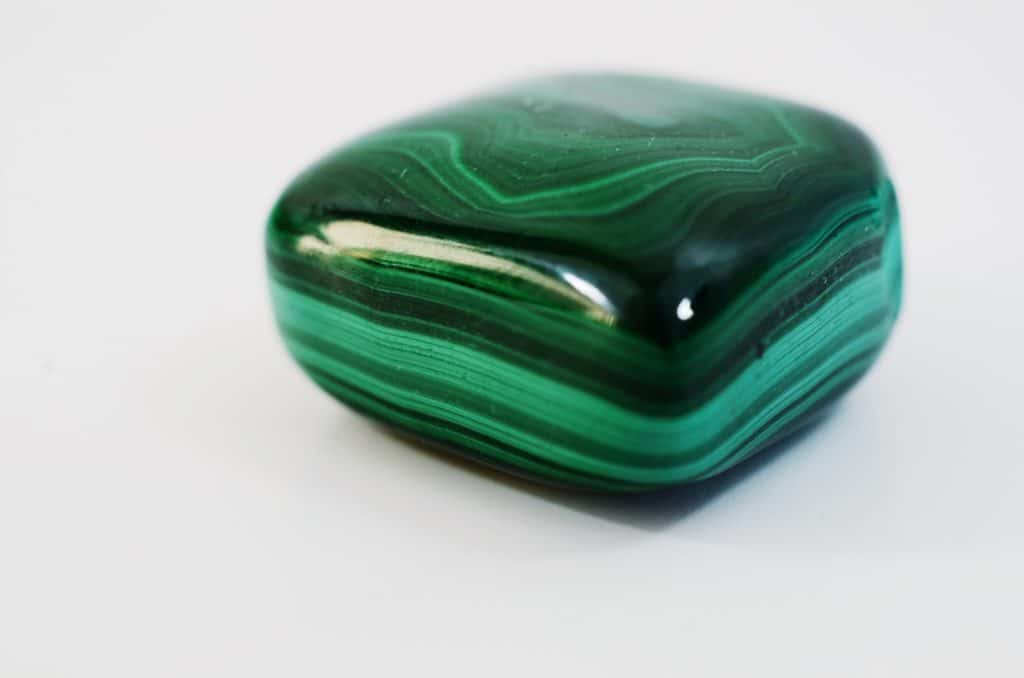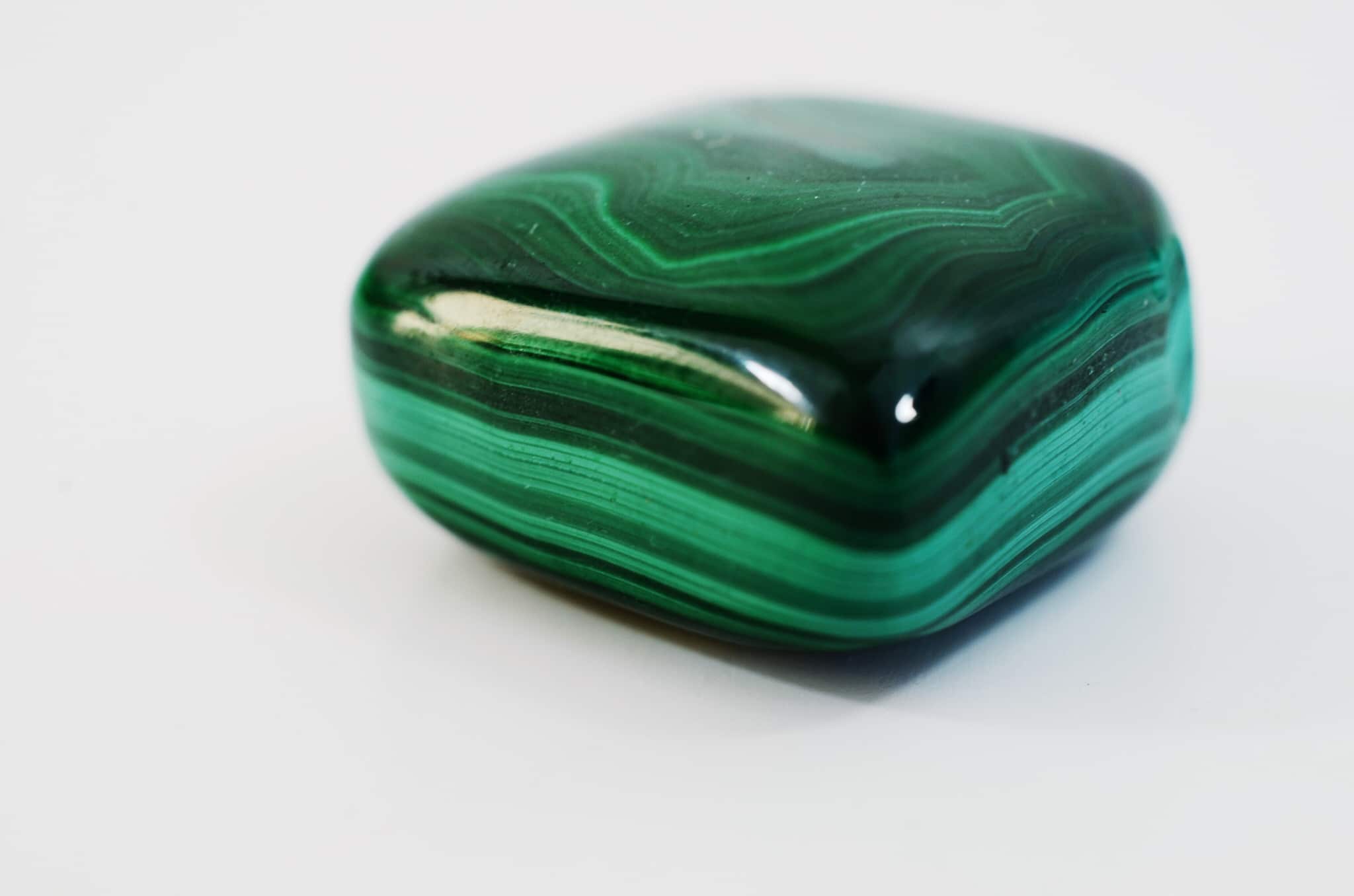 Malachite corresponds to the heart chakra, and it is highly powerful for many different uses. It can help empaths to open their chakras even when negative energy is blocking them.
It radiates positivity so that negative vibrations can be cleared away. It acts like a cleanser for the spirit to move away any negativity that can block an empath's gifts.
Using a malachite often is a great way to become more sensitive to others' emotions for an expansion of your natural ability. Keep it nearby and hold it often to get these results from your crystal.
When you spend time using your malachite, you will be able to use your heightened abilities to know who it's best to spend time with and who it isn't. This is an important ability that can help keep empaths from getting overwhelmed.
This pretty crystal is also helpful for allowing yourself to let go of things that aren't of use to you anymore so that you can be ready for what's new. Get ready to move on and experience new things when you use this stone.
Lapis Lazuli
The lapis lazuli has long been prized for its beauty, but it has plenty of other great uses as well. Related to the third-eye chakra, it is helpful for unleashing the gifts of empaths.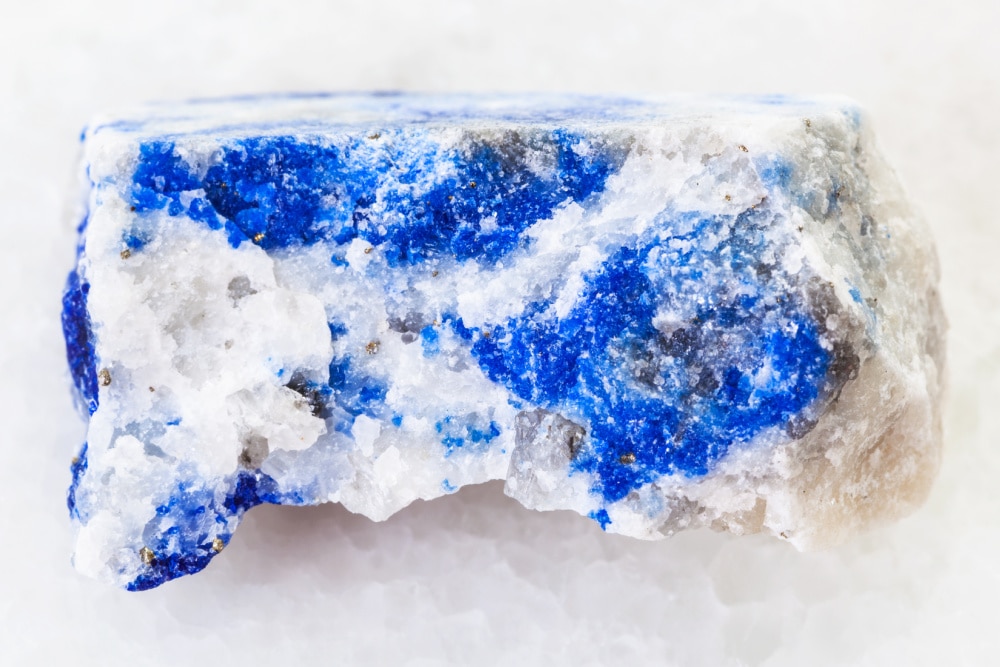 This blue stone is perfect for helping empaths to connect better with the world. This allows them to bring out their gifts and use them to the best of their ability.
Lapis lazuli gives empaths a powerful way to connect to those who have already crossed over as well as their spirit guides. It does this by allowing them better access to their own psychic powers for easier contact.
Using this stone allows empaths to build more self-confidence and to have more harmony. It's a peaceful stone that can clear away any blockages you have that are keeping you from making progress on your spiritual path.
Some people who aren't getting much from their meditation can use this crystal to better open the inner eye for better focus. It's also helpful for empaths who get overwhelmed with the emotions of others.
Hematite
This black crystal is related to the root chakra, and it is a powerful way for empaths to ground themselves. When it is used during meditation, it is extremely helpful for grounding and staying connected to the world.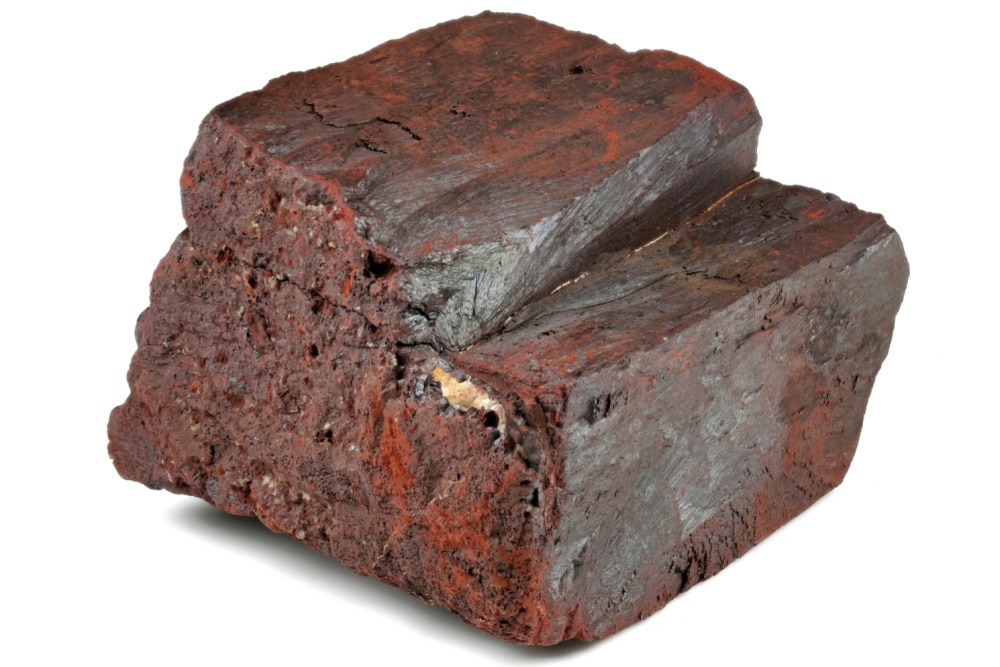 Negative energy can have a big impact on empaths, so it's important to use crystals that will help aid in getting rid of that energy. Hematite will get rid of some of the negative vibrations you may feel around you for an easier time during meditation.
For empaths who worry about psychic attacks, this is another crystal that can protect against them. It also helps you to feel more safe and secure.
This powerful crystal can be held so that the dark energy around you is absorbed and won't surround you. It's also protective against the negative emotions of others that can affect empaths so deeply.
If others have negative thoughts around you, use hematite to keep them away from you so you don't get dragged down with them. This crystal is one of your best weapons against the dark and negative energy of others when you keep it nearby.
Smoky Quartz
Associated with the root chakra, smoky quartz is a quartz that has brownish-gray or black in it. It's a strong stone that highly grounding for empaths.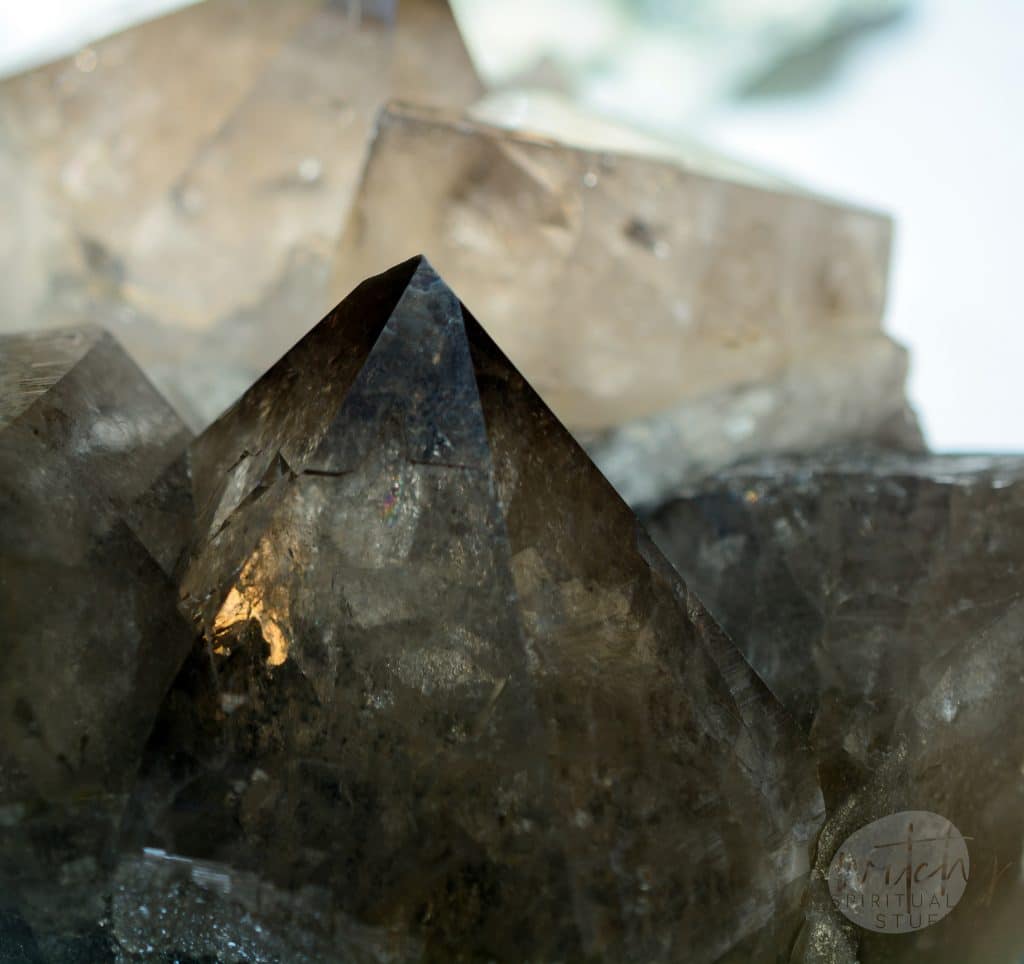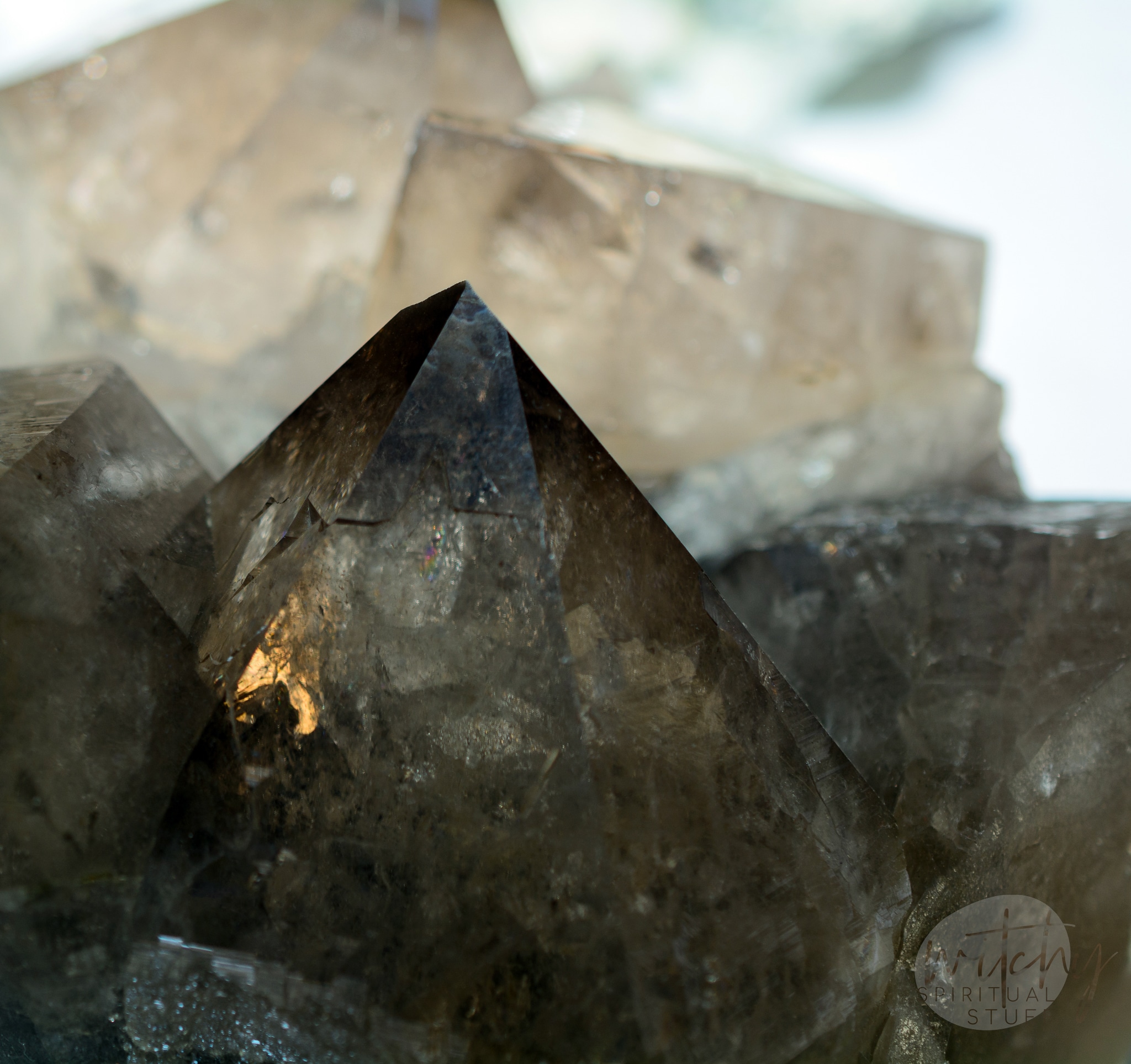 Smoky quartz grounds by radiating powerful vibrations that can help you to feel more connected to the world. It protects an empath's root chakra so that they can feel happier and more balanced.
It's easy as an empath to feel a lot of emotions coming in that make it hard to go through your own life with a healthy outlook. With the grounding that this stone can provide, you can keep various energies from affecting you too deeply.
Being optimistic is vital for those with empathic gifts, and this stone can help you to stop negative thoughts that could put you in a negative mood. It lets you have a better sense of positivity in all areas of your life.
Empaths may be taken advantage of by others, and smoky quartz can help stop that as well. It gives off vibrations that can get rid of those who intend to use your kindness for their own gain.
Lepidolite
This pink crystal isn't as well known as many on this list, but it is the perfect stone for empaths to use to protect themselves in specific ways. It's easy to remember how much the emotions and energies of others affect the emotions, but it's also important to remember how much they can affect us physically.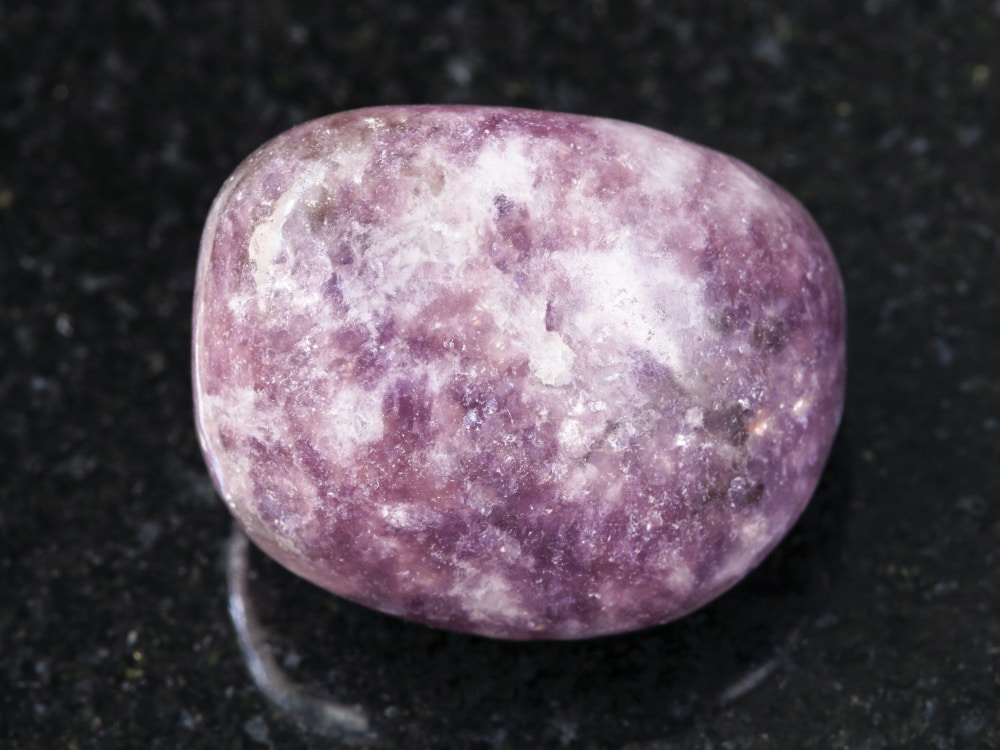 Tied to the heart chakra, this stone does more than just help with your emotions and positivity. It actually protects your heart physically. There are many physical effects that empaths can have from being so sensitive to others.
With the help of this stone, empaths can protect their physical health from the harm that can be done to it by psychic attacks. It rids you of the bad vibrations that can cause these attacks to happen.
If your heart chakra is negatively affected by someone else's negative energy, it can cause effects like feeling sad and depressed and not knowing why. Use lepidolite to feel better about yourself and to have a better sense of overall optimism about your life.
Use this crystal to give yourself a better emotional state and to find your own happiness. It can help you if you suffer from anxiety and other negative states to feel better protected against negativity.
Rose Quartz
This lovely pink stone is sometimes called the Love Stone because of the way it radiates love and peace. It's associated with the heart chakra and can help you to use that chakra and bring out your empathic power.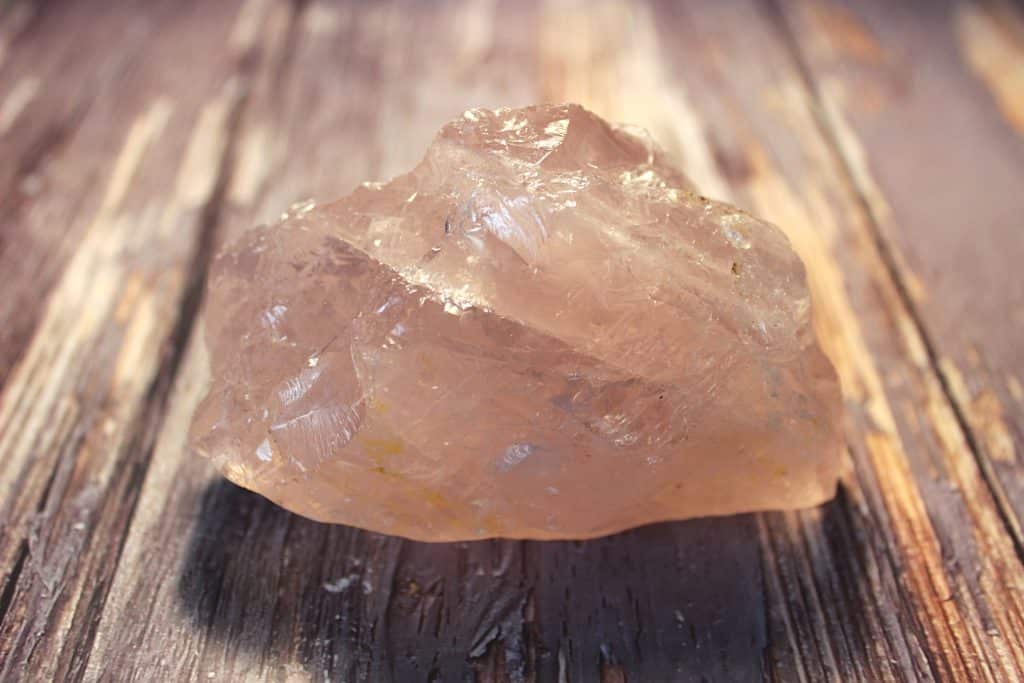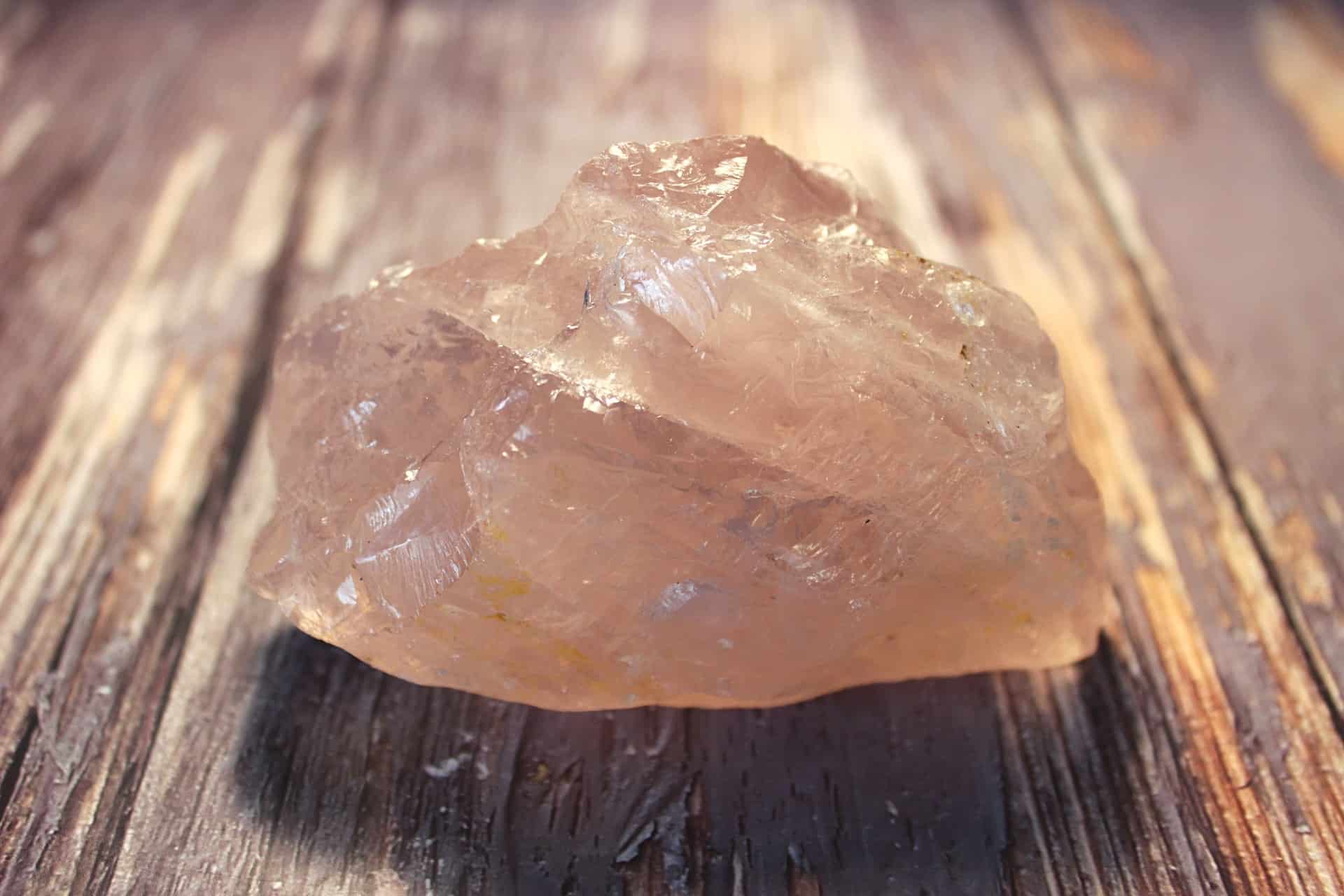 When negative emotions come in, rose quartz can help to replace them with love and calm. If you feel your own negative emotions, this stone can help to transform those as well.
Rose quartz is a soothing stone that can help you to be better connected to your own emotions without it causing you to feel overwhelmed.
If you have relationships that you want to include a better connection, rose quartz is also good for this task. It can help you to reach out to others more easily when you carry it with you.
If there are people that you want to reconnect with, use your rose quartz to allow that love to flow once again. When you're down for any reason, holding this stone can help you to feel uplifted.
Black Obsidian
There are a lot of emotions swirling around for an empath, and some of those will be negative. Those negative thoughts and feelings can hold you back in life.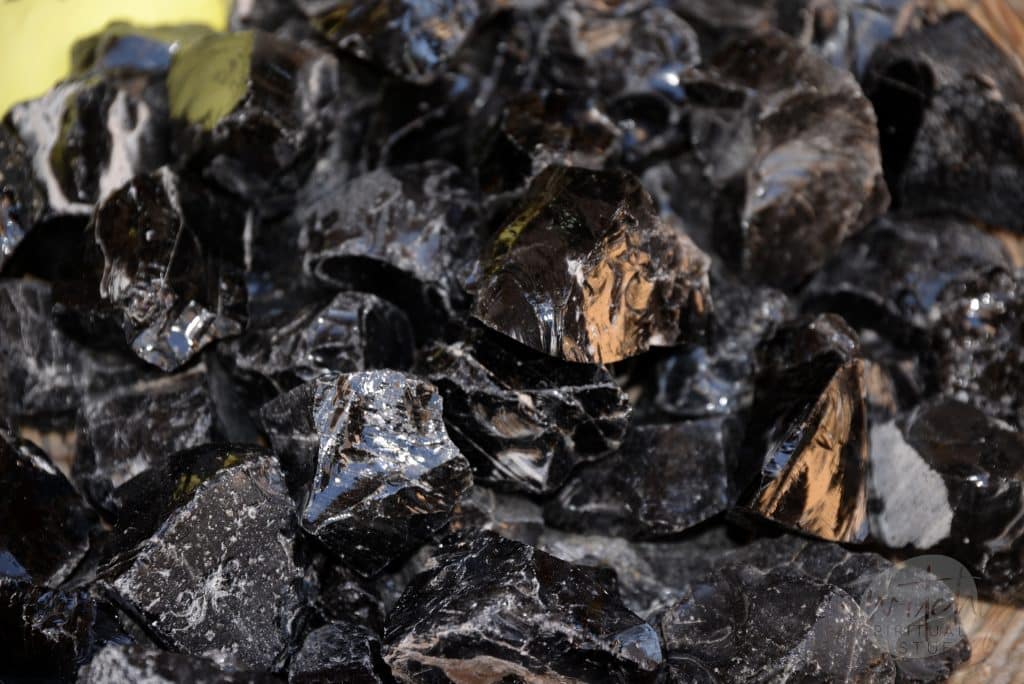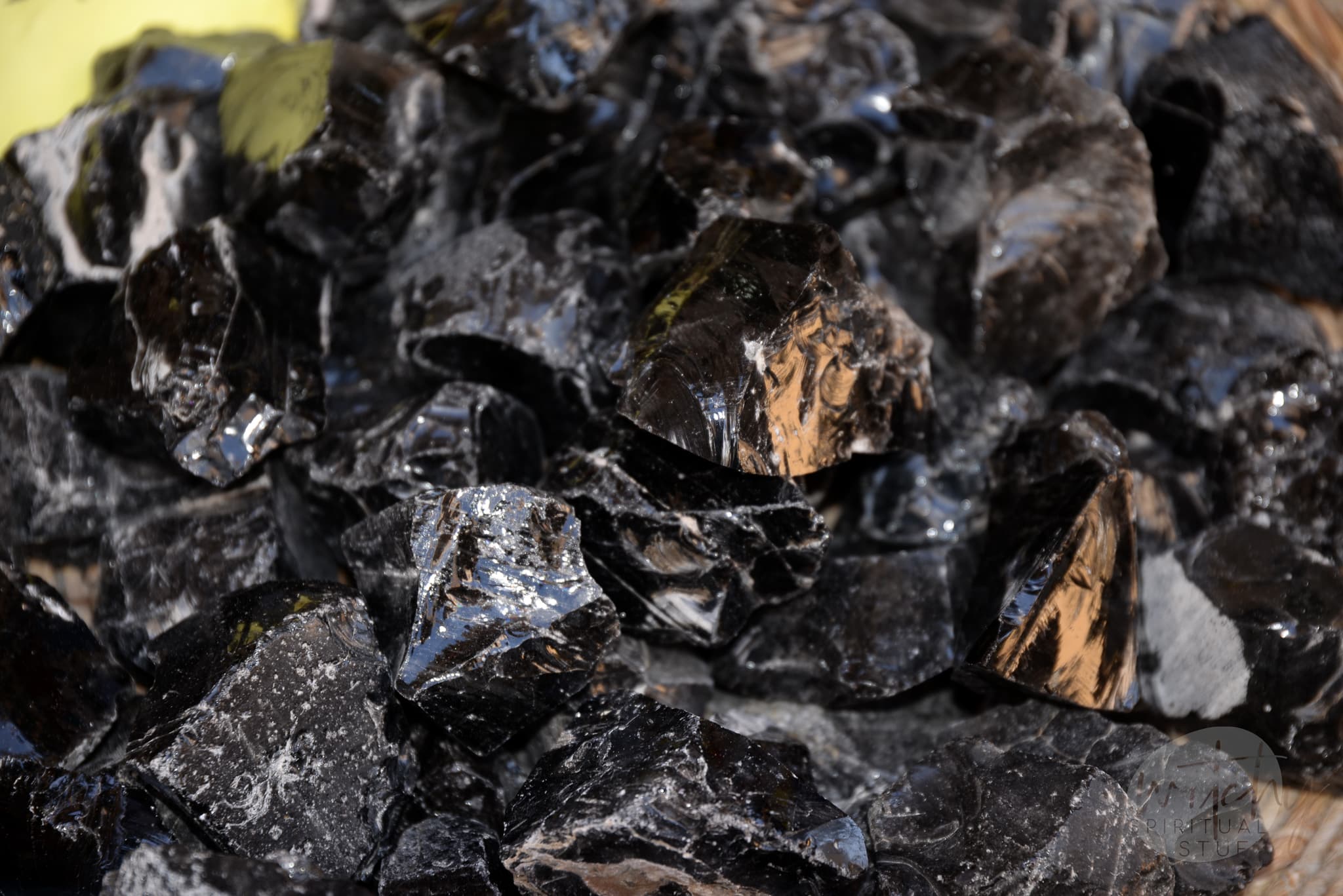 Black obsidian is a great crystal for keeping negativity from holding you back and enjoying your life. It is a powerful weapon against dark feelings and thoughts that can weigh you down.
Connected to the root chakra, this stone is perfect for helping you to be free from negativity in your past so that you have the strength to move past it. It helps to detach from your own emotional pain so that you're freer to live your life.
It's common for people to try to manipulate others, and black obsidian can protect against those who want to manipulate you. It gives you a stronger inner strength and pushes negative energies away from you.
This is a great stone for achieving calm and feeling serene. With its help, you can better handle tough situations.