Enhancing your personal power and helping yourself to heal are always important. When we're stressed or sick or even just run down, stepping back and finding a chance to connect with the world around us can help us find balance.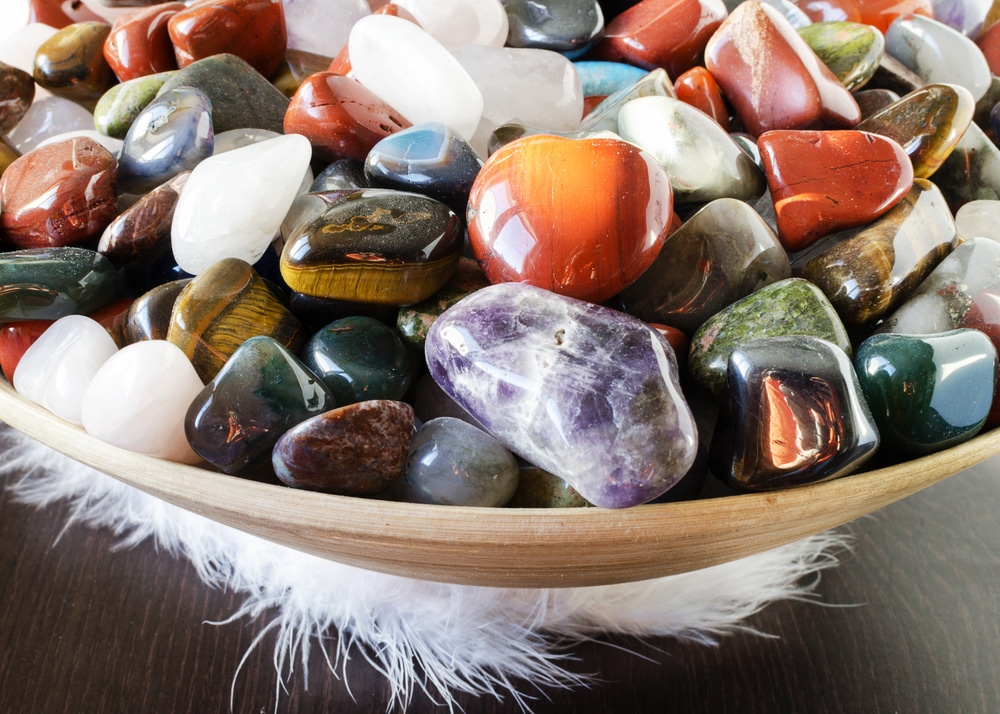 Several stones and crystals can help strengthen and heal our spirits and minds. Below, I'll guide you through some of the best options to get back to yourself when you need a boost.
6 Best Crystals for Strength
Serpentine
A spiritually powerful crystal, serpentine draws in positive energy while repelling negative energy. It can activate kundalini energy and help to open your chakras.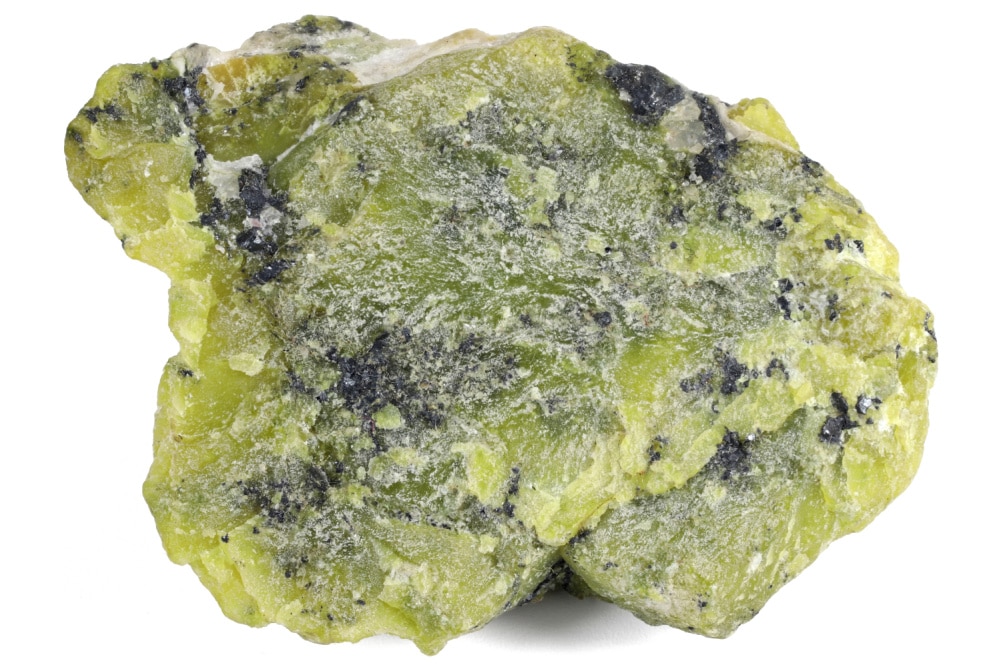 The crown chakra is especially in tune with serpentine. It is also great for clearing emotional blockages that keep us from connecting to our inner strength.
Leopardskin Jasper
Leopardskin Jasper is great for inner strength because it lends us empowering energy and acts as a kick-starter for personal growth. During chaotic or stressful times, it lends us strength and stability.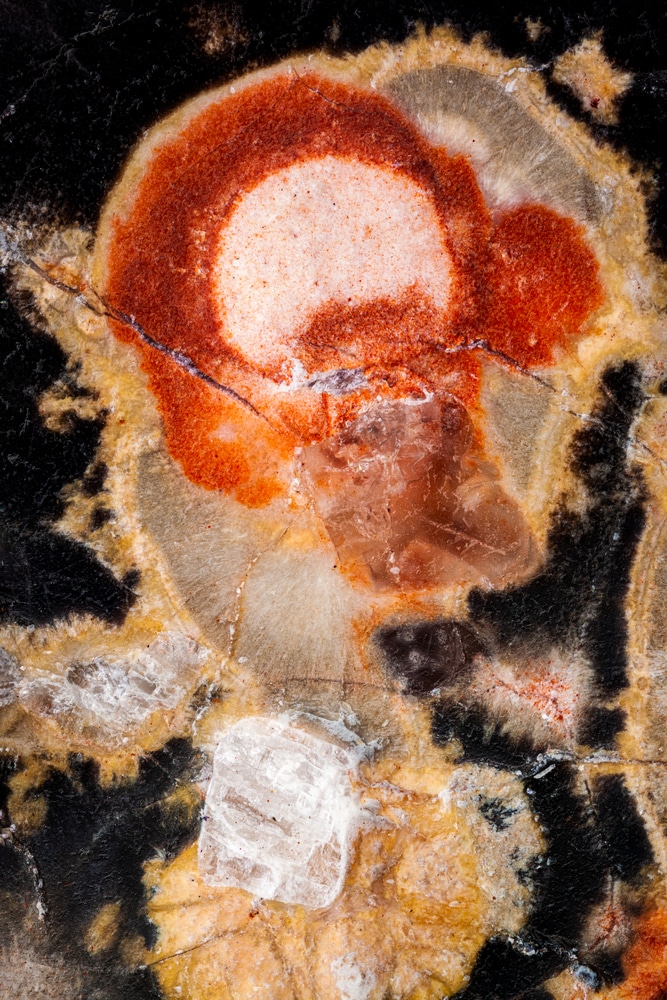 It helps us get in touch with our choices and actions, balancing them with peace and harmony. It also balances light and dark, allowing us to more effectively address self-defeating habits and tend to our lower and heart chakras.
Tiger's Eye
Tiger's Eye is the stone that most people think of for crystals of personal power. This power stone channels inner strength, confidence, and vitality.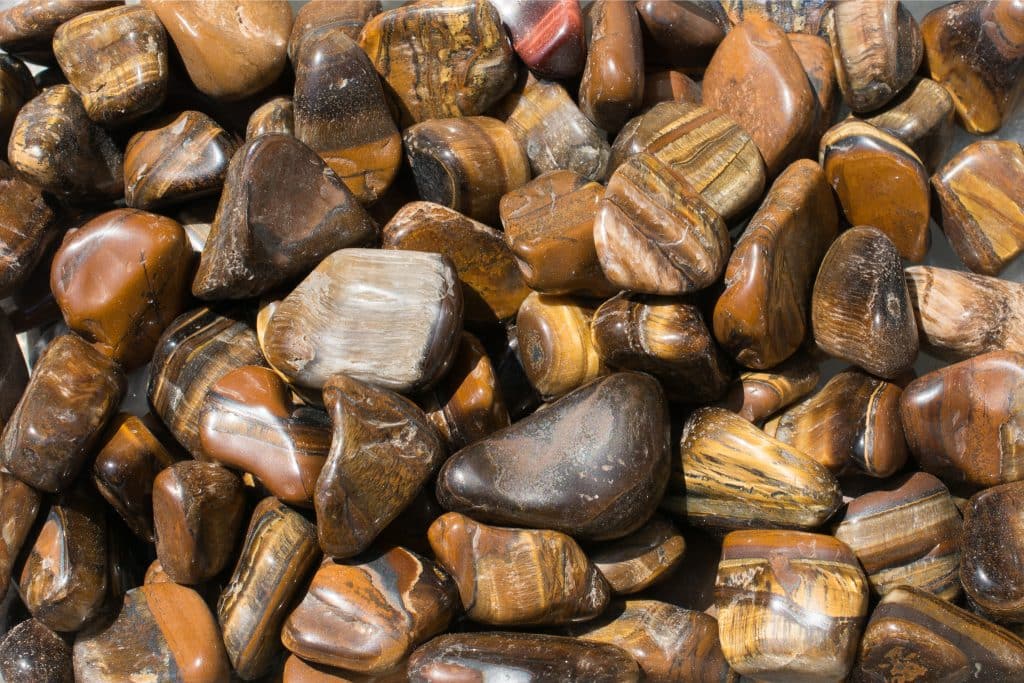 Often called the Stone of Courage, it can help us feel stable and vital. It's also a lower chakra stone that helps us ground when doing spiritual work.
Allowing us to join our spiritual and physical selves helps us persevere and find emotional strength. To manifest change and draw in wealth, use a Tiger's Eye.
Red Tiger's Eye is a root chakra stone and quite grounding, and it's often called the survival stone.
It balances the self between opposites and is both energizing and soothing. It evokes passion, creativity, confidence, and abundance while guiding you through self-care.
Carnelian
Carnelian is action-inspiring, and it's great for boosting physical energy, personal strength, and confidence.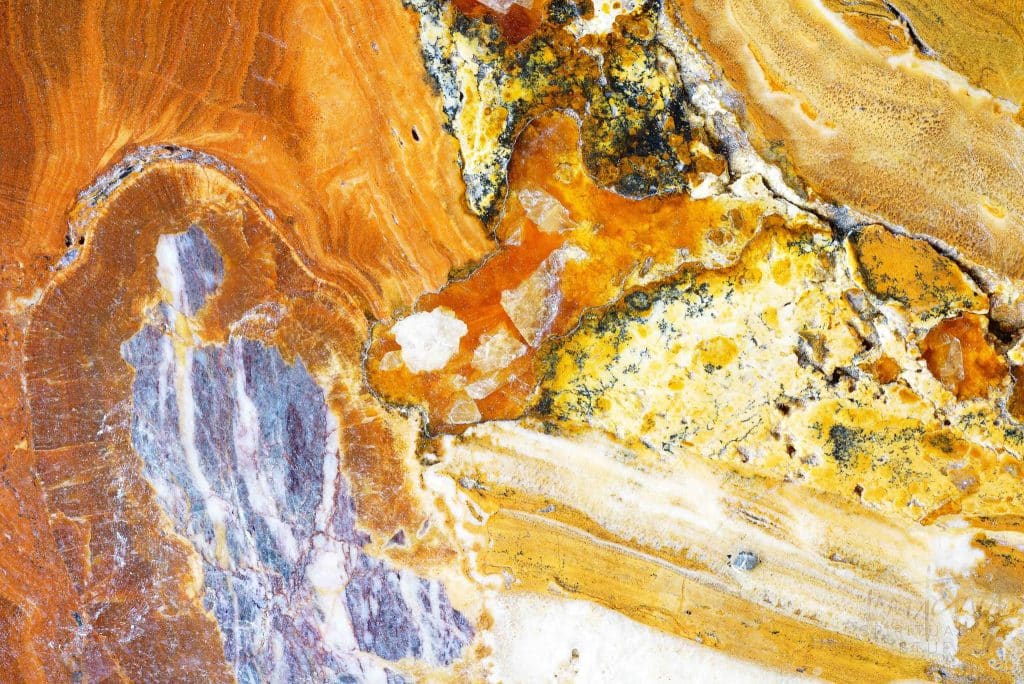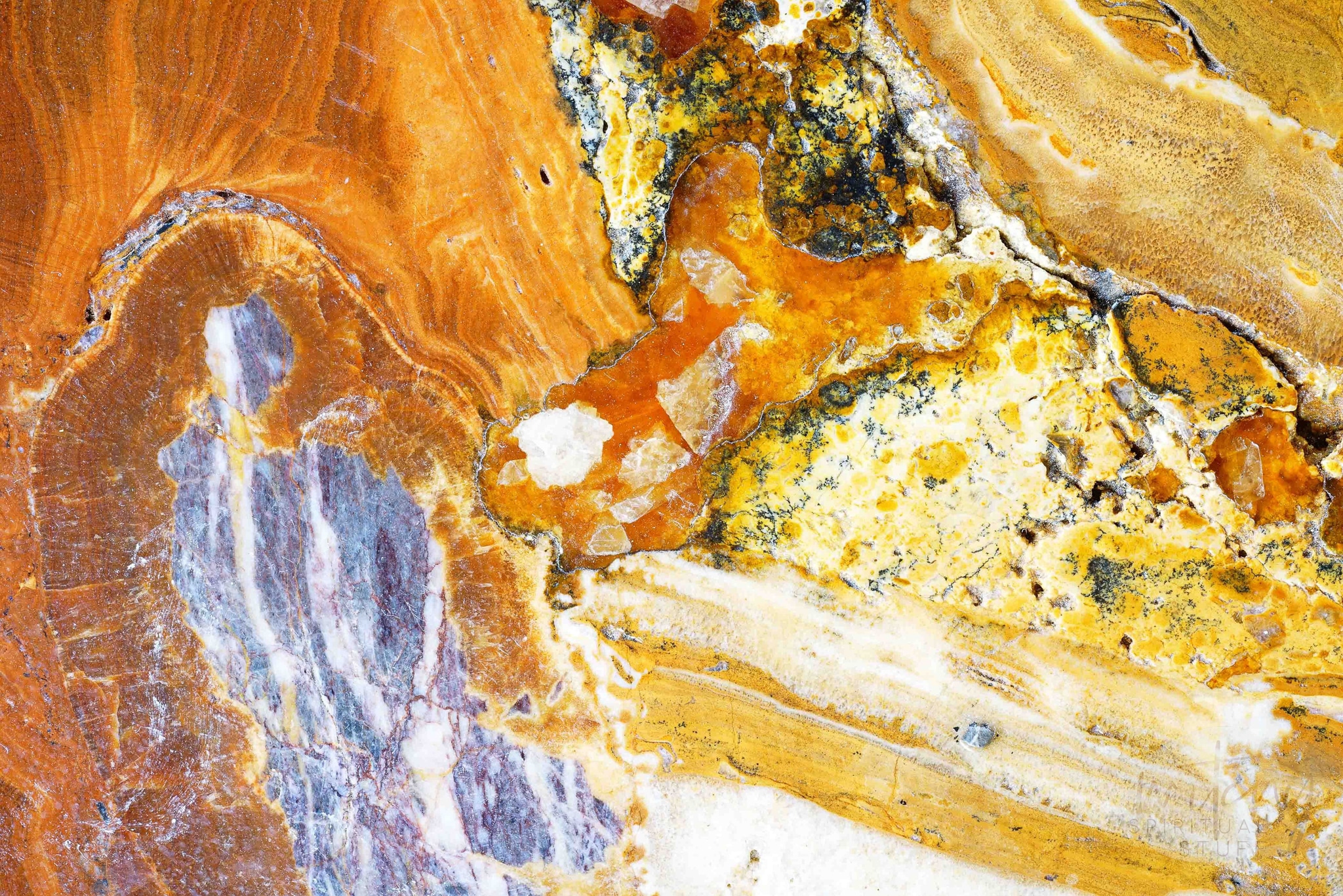 It empowers us to believe in ourselves with uplifting, energizing vibes. It is perfect for invoking courage, willpower, or drive.
Citrine
Citrine is a solar plexus stone that provides willpower, motivation, and empowerment. It offers mental and emotional clarity.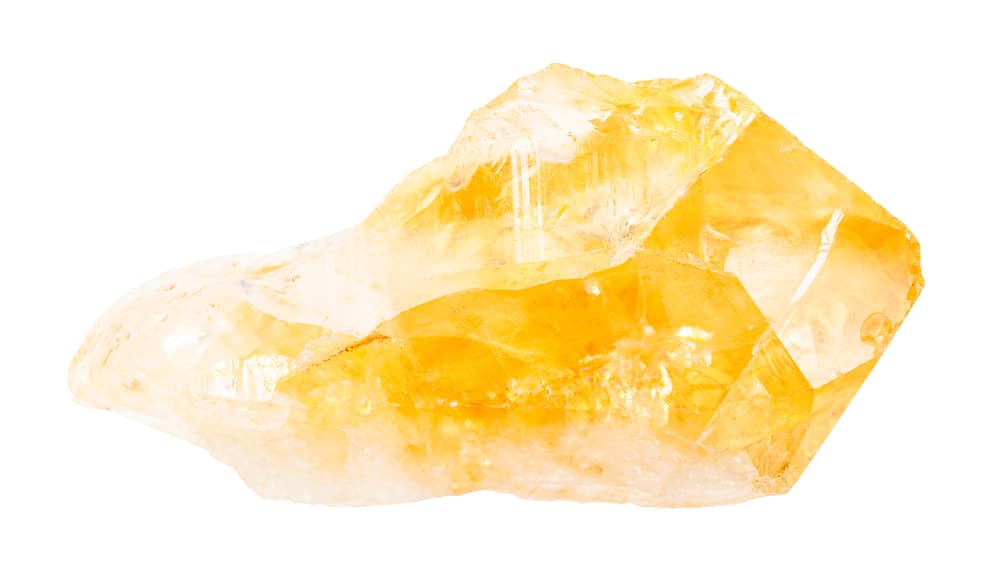 It's a refreshing crystal that uplifts our spirits with a quick dose of optimism and physical energy. It can move difficult situations toward a positive outcome and supports self-discipline, creativity, and achieving your goals- making it great for abundance and removing negativity.
Bloodstone
Bloodstone strengthens the root chakra, grounding us and cleansing the aura. It helps us to endure physical and emotional challenges.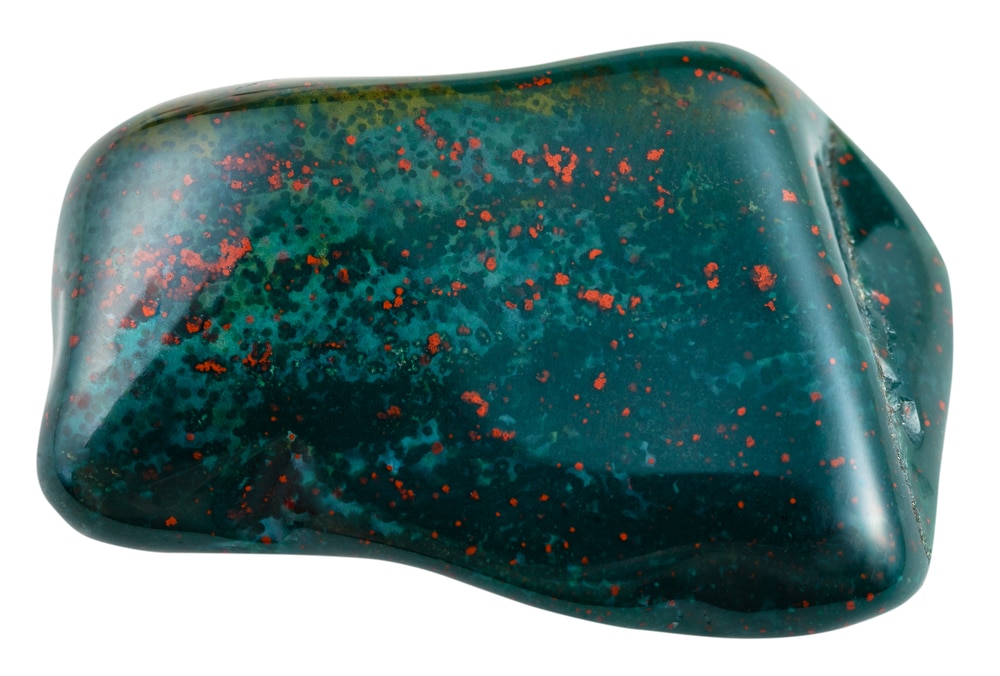 Courage and vitality that connect to our primal life-force energy are all in the bloodstone's wheelhouse. It helps us stick to healthy habits and let go of our fears.
If you'd like to start building your crystal collection, take a peek at this option on Etsy. If you're looking for even more information on different options, check out this site.
9 Best Healing Stones
Healing with the power of crystals and stones is an ancient tradition. We've found records of it as old as Ancient Sumeria circa 4500 BC.
All crystals have unique properties, especially when it comes to healing. I've included several different options so that you can find the ones that work best for you.
Selenite
You can use selenite instead of sage to clear energy and purify other stones. It works just like a smudge stick, clearing you and your space of any stagnant or unwanted energy.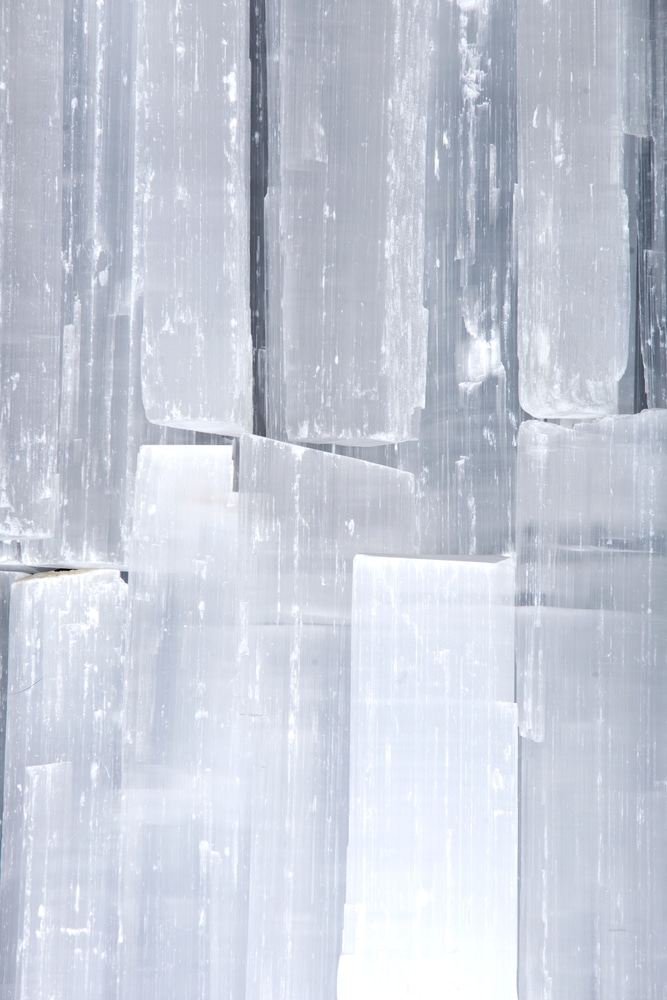 It helps us feel calm and relaxed, even sleepy.
Rose Quartz
Rose quartz symbolizes universal love and connects to the heart chakra. Its profound healing energy can help with encouraging healthy, balanced relationships with everyone around you and yourself.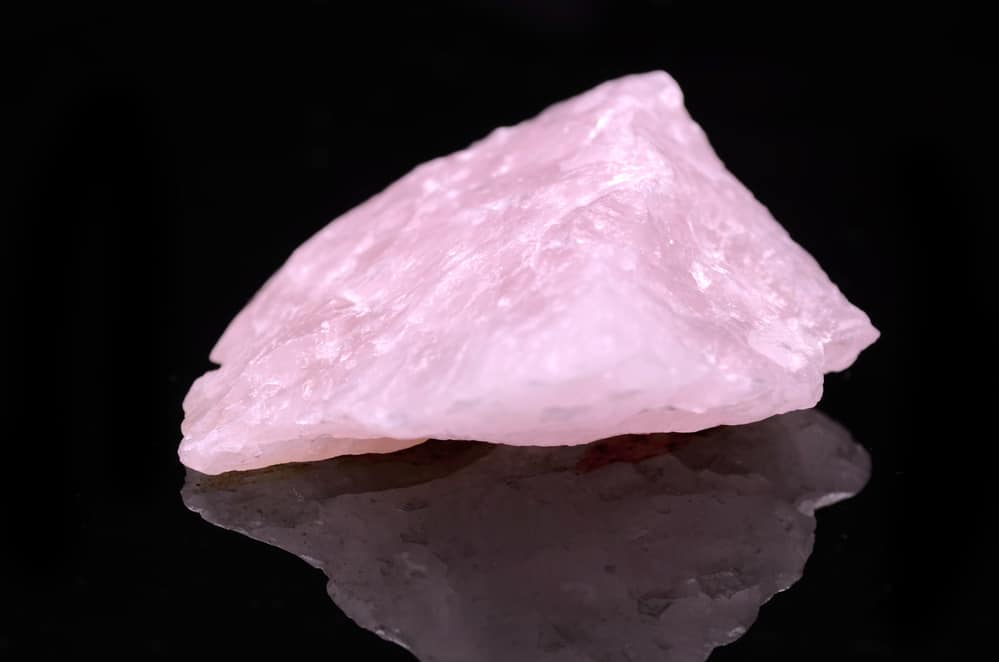 It helps bring a sense of inner peace and encourages harmony through life's chaos.
Amethyst
Divine manifestation and some of the most potent power– that's what you find with the amethyst. Connected to your heart chakra, this stone is a favorite of crystal healing enthusiasts.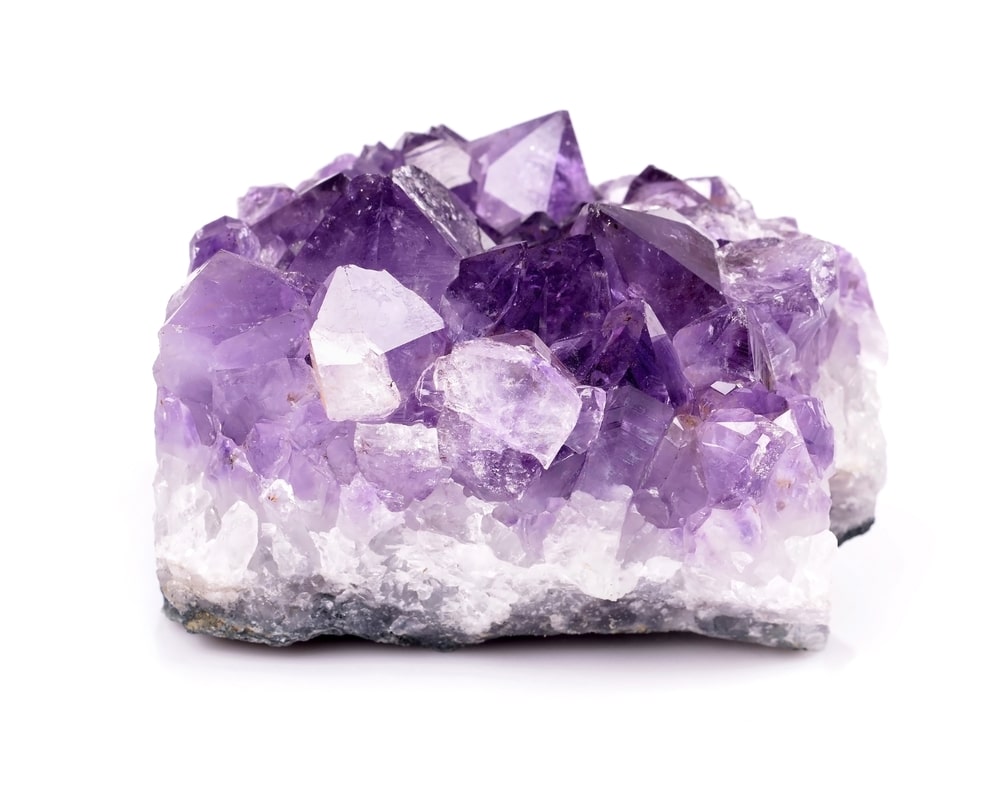 The amethyst is transmuted citrine to attract love of all types and calming wayward neural signals for tranquillity. It is born of fire.
Greek for "undrunk," it has gained a reputation for helping break addictions. For positive change through pressure and even fire, turn to amethyst for spiritual strength and clearing.
Sunstone
The sunstone is an extremely powerful crystal and brings good luck and fortune. It's also wonderful for self-healing, cleansing your thoughts, and easing a heavy heart.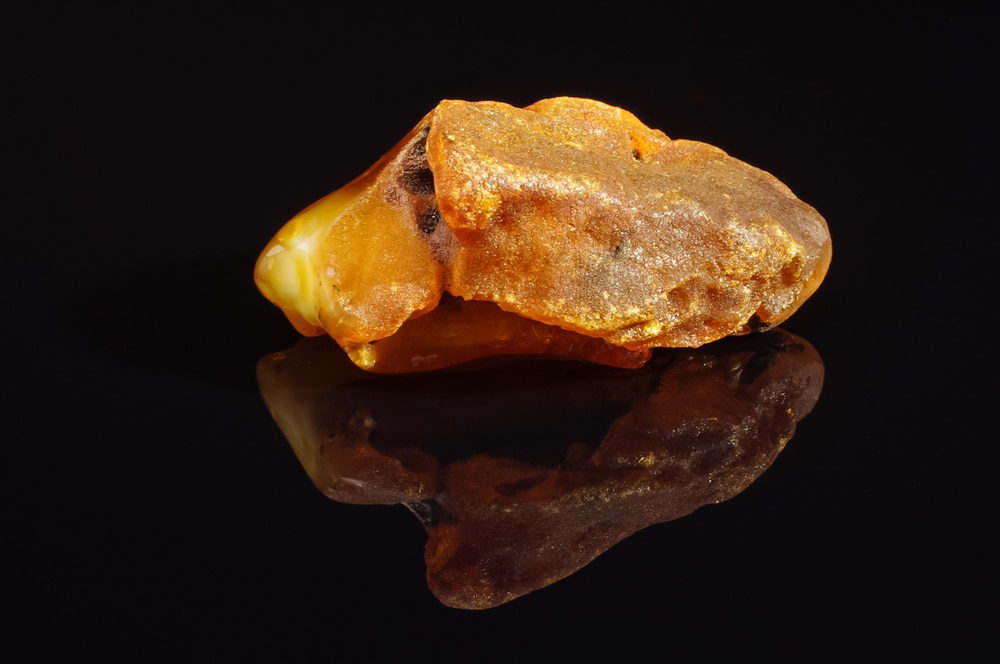 If you're looking to improve your self-confidence, self-worth, and optimism, turn to the sunstone. It also makes for a great gift, charged up with the loving gesture of wanting to help a friend.
Jasper
For a very potent source of healing, every variety of jasper boasts a unique gift. It's known to soothe anxiety by repelling negative energies.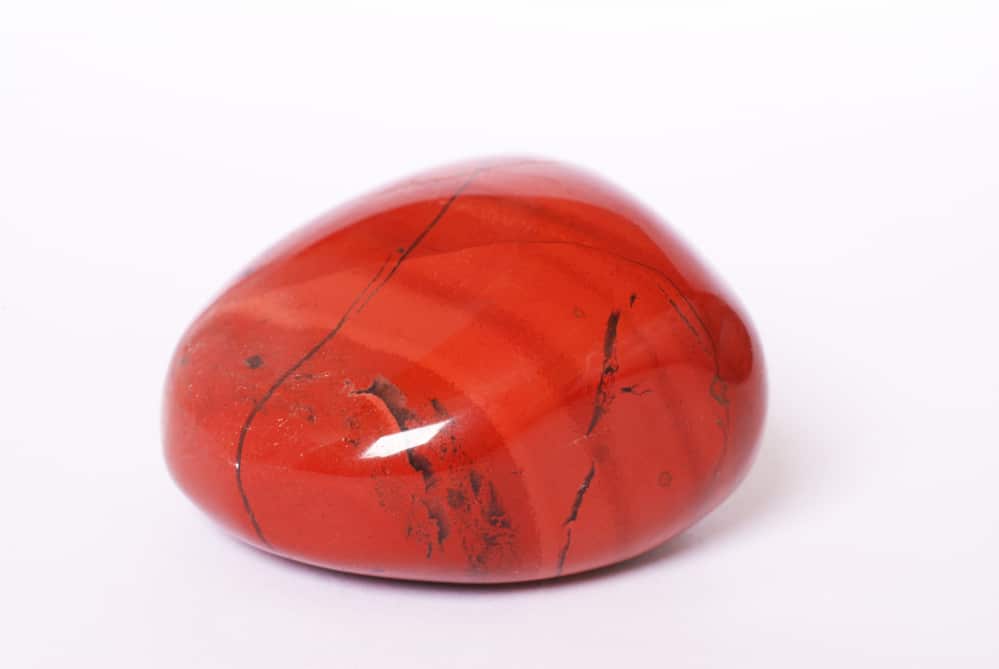 Nicknamed the "supreme nurturer, " keep jasper close if you feel like you need gentle support and loving care.
Amazonite
Amazonite is a stone of courage and is good for healing medical and emotional issues. Surround yourself with amazonite when you're feeling under the weather for healing vibrations.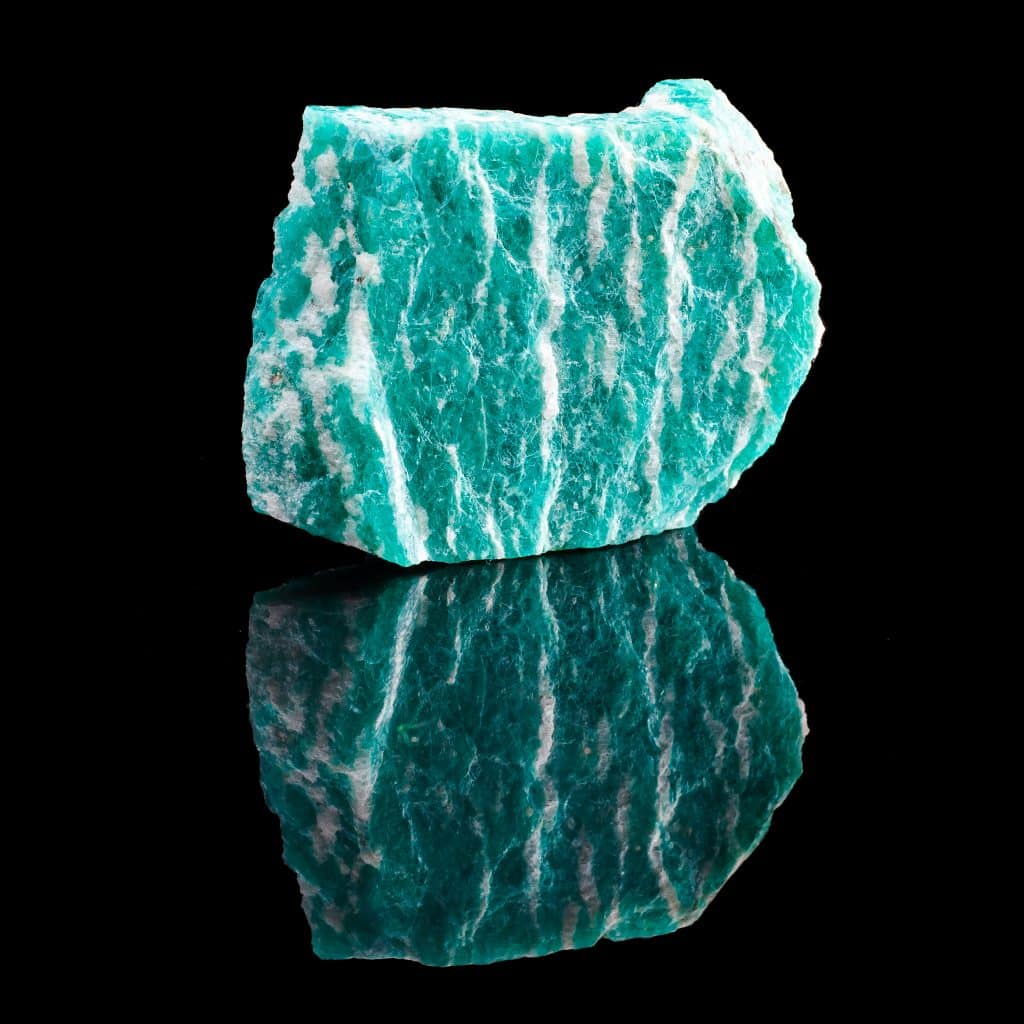 Amazonite is also good for clearing stale energies and restoring your positive reserves.
Opalite
Opalite is good for holistic healing and focuses on releasing your third eye chakra. This fact connects the stone to awareness, perception, and spiritual connection.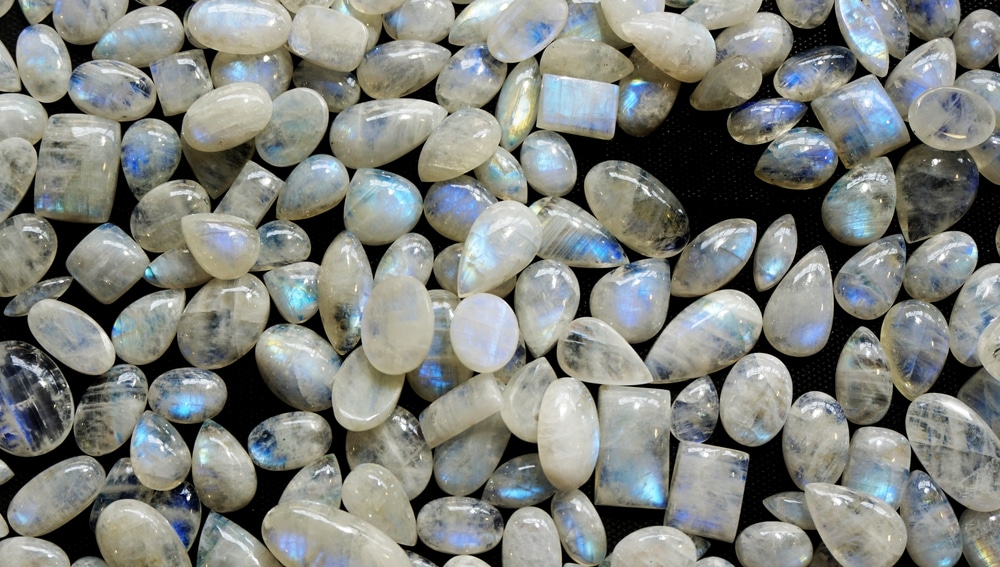 Your third eye is the primary portal for spiritual wisdom, so opalite ensures your chakras can all work together by opening your third eye. It can aid in business endeavors by allowing you to voice your truths confidently.
Lepidolite
Lepidolite calms stress and anxiety. The lithium in lepidolite helps you take pressure off and move the energy to a more calming, soothing place.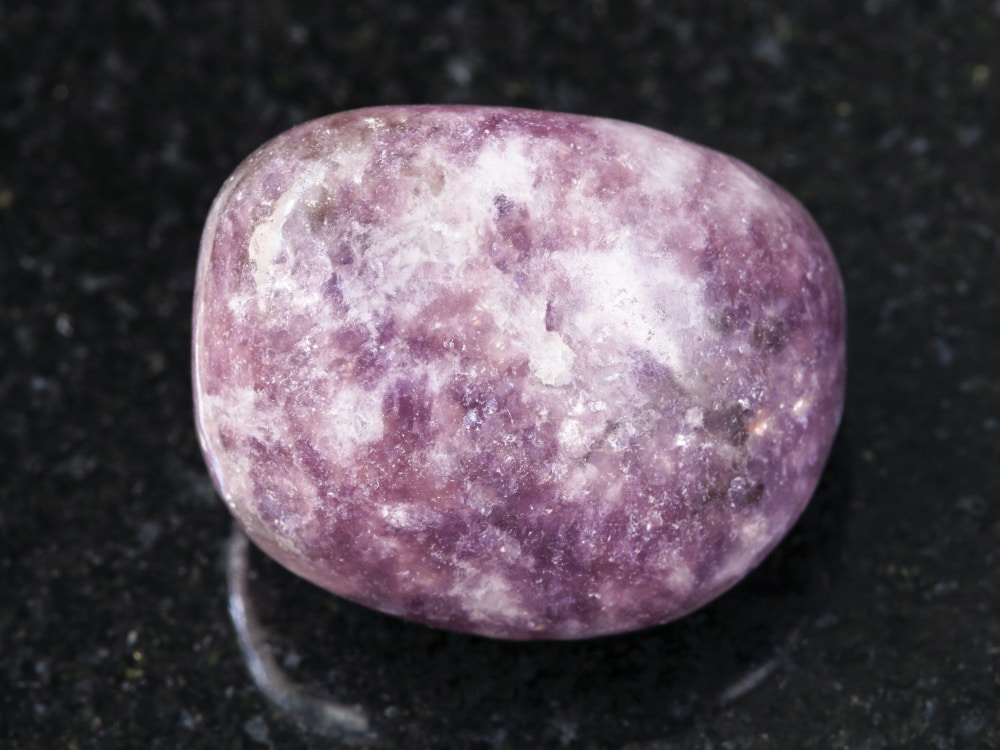 You can transmute that negative energy into something you can use. This stone helps you move from defensiveness to empowerment.
How to Use Your Crystals & Stones
Carry or Wear Them
Putting a stone in your pocket or purse is a great way to carry the healing energy with you all day long. You can also wear stone and crystal jewelry.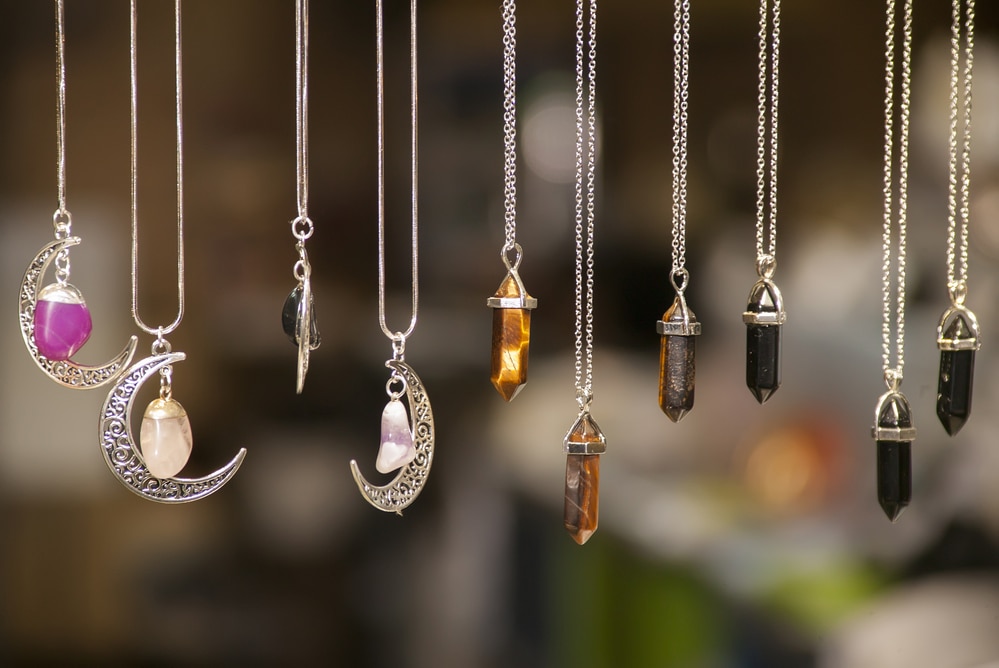 That way, the power they offer is with you at all times, and it starts to connect with your own personal energy.
Place Them in Your Work Area
When you're looking to charge up a space, particularly one where you often feel stressed, putting a stone or crystal on your desk can be a big help.
Meditate With Crystals for Emotional Strength
By meditating with any of these crystals, you'll increase their effects as you spend a prolonged time absorbing their energies. Meditation is an incredibly powerful practice, and when you combine crystal work, they both are even better for it.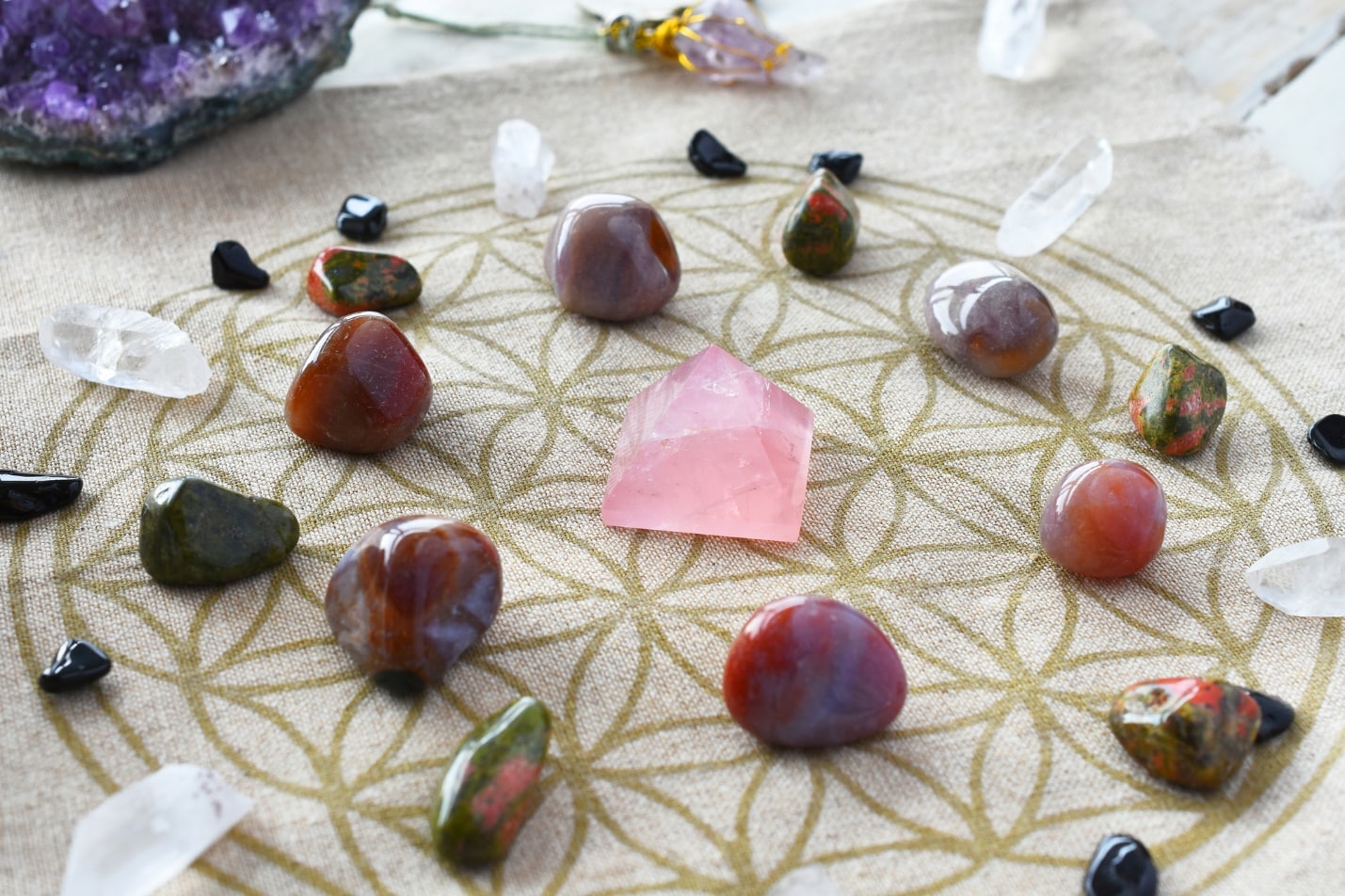 If you like to learn how to create a crystal grid for meditation and chakra work, click here.
Crystals for Strength & Healing
We all go through so much these days, and finding a tool that can allow us some grounding and harmony can truly make a difference. These crystals for strength and healing can help you endure life's challenges.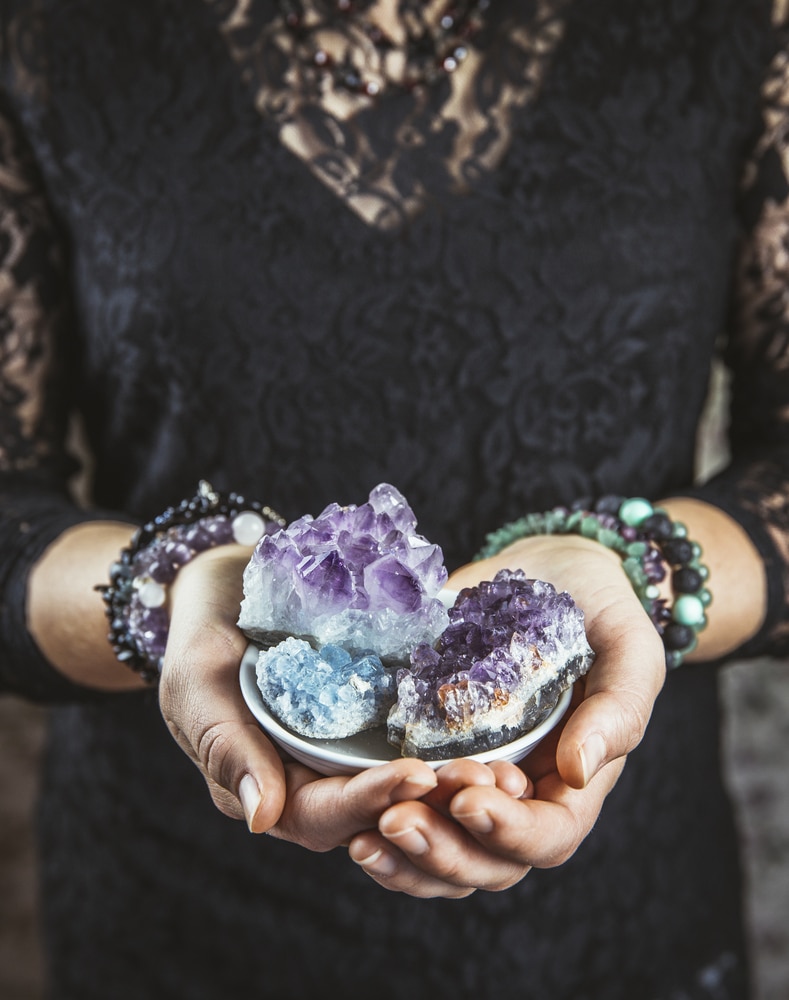 When you need help, don't be afraid to reach out either. Crystal energy can provide the boost we need to do the hard work of growing and even slowing down.
Connect with your loved ones as you do your crystal work. They are both powerful tools for change.