Chakra: Solar Plexus
If trying to get in touch with your Moon or emotional astrological sign, orthoclase might be the crystal for you. It is a feldspar from the moon found in space debris.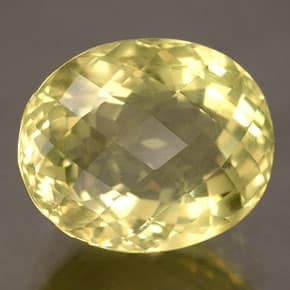 It helps you block negativity. Found in crystalized granite, the mineral is amazing for your health and positivity.
Chakras: Throat, Crown, Root
This gorgeous gem is a special one to behold. The bluer varieties are rarer and more expensive but the violet ones are affordable and can provide you with the healing intentions you need.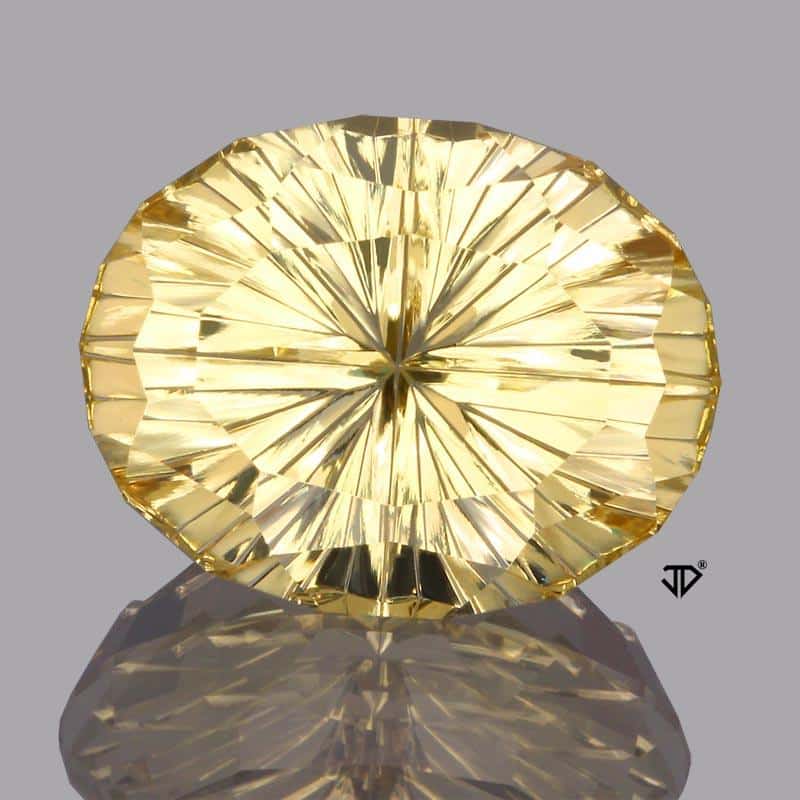 This stone can heal tension in the body as well as aid in cell regeneration to support the hair, skin, and nails. It will provide you with spiritual wisdom, let you speak your truth, and ground you in times of need.
Chakra: Root
This beautiful type of ruby glows like fire under the sun.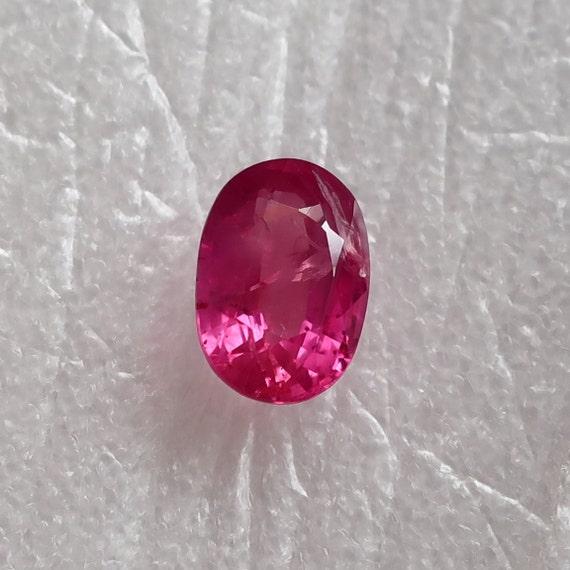 Due to its rarity, it is a symbol of power. This "King of Precious Gems" is the epitome of the July birthstone.
Chakra: Root
This luxurious stone is an aluminum silicate containing fluorine and hydroxyl. The pink color is obtained through chromium.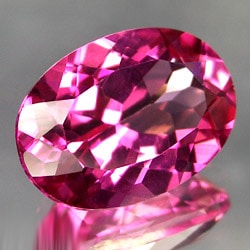 This beautiful December birthstone enhances eyesight and recharges energy. Pink topaz is considered the Stone of Hope.
Chakra: Heart, Root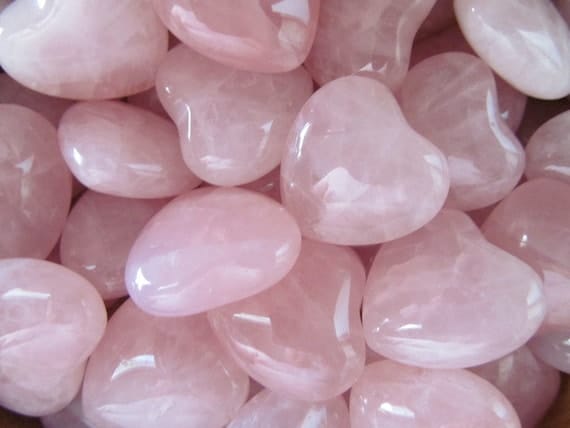 A secondary January birthstone to garnet rose quartz has some truly fantastic energy because it is known for its power to attract new love and maintain positive relationships. As a teenager, I loved keeping a rose quartz heart in my backpack at school.
It's a great stone to wear in the summer and it will bring you a sense of well-being to keep you strong through hot and humid nights.
Chakra: Root
Rubellites are a member of the tourmaline family and their color is due to high amounts of manganese, which helps brain and nerve function.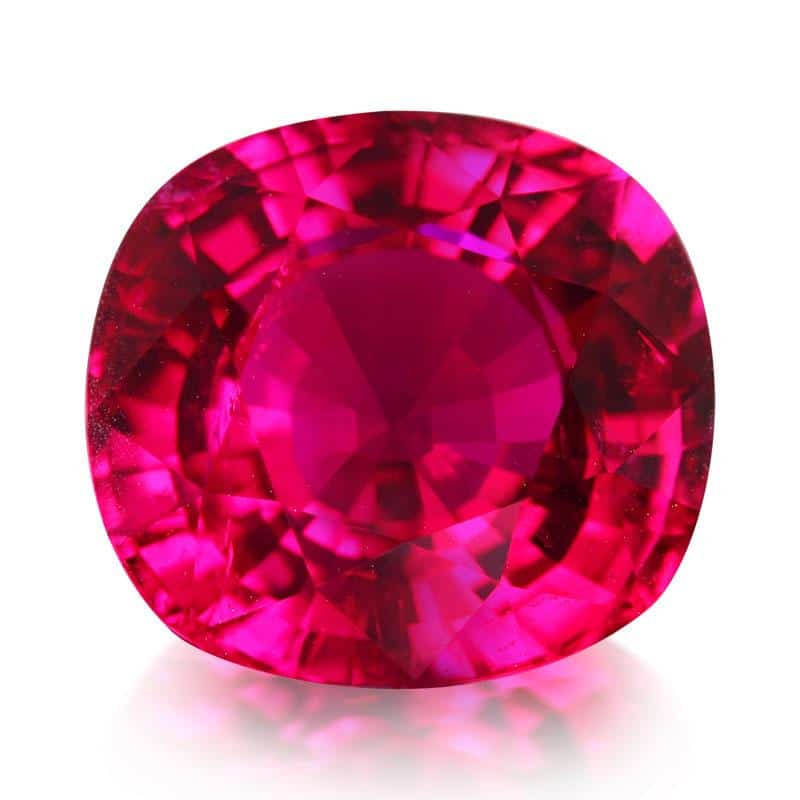 Unlike ruby, rubellite has two colors: red and magenta. While wearing rubellite, you will feel like a royal knowing this gem was prized by Peter the Great of the Russian Imperial Court in the early 1700s.
Chakra: Sacral
Friedelite is also mostly manganese, but it also contains silicon, hydrogen, chlorine, and even 33.83% oxygen!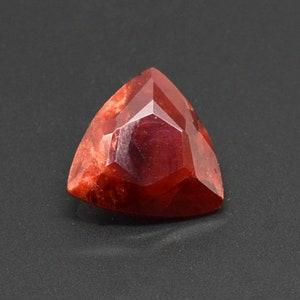 The healing properties of this crystal are not widely documented, but it will breathe life into the wearer like a plant, providing a serene sense of calm in the home; it's great to display when hosting visitors.
82. Crocoite
Chakra: Sacral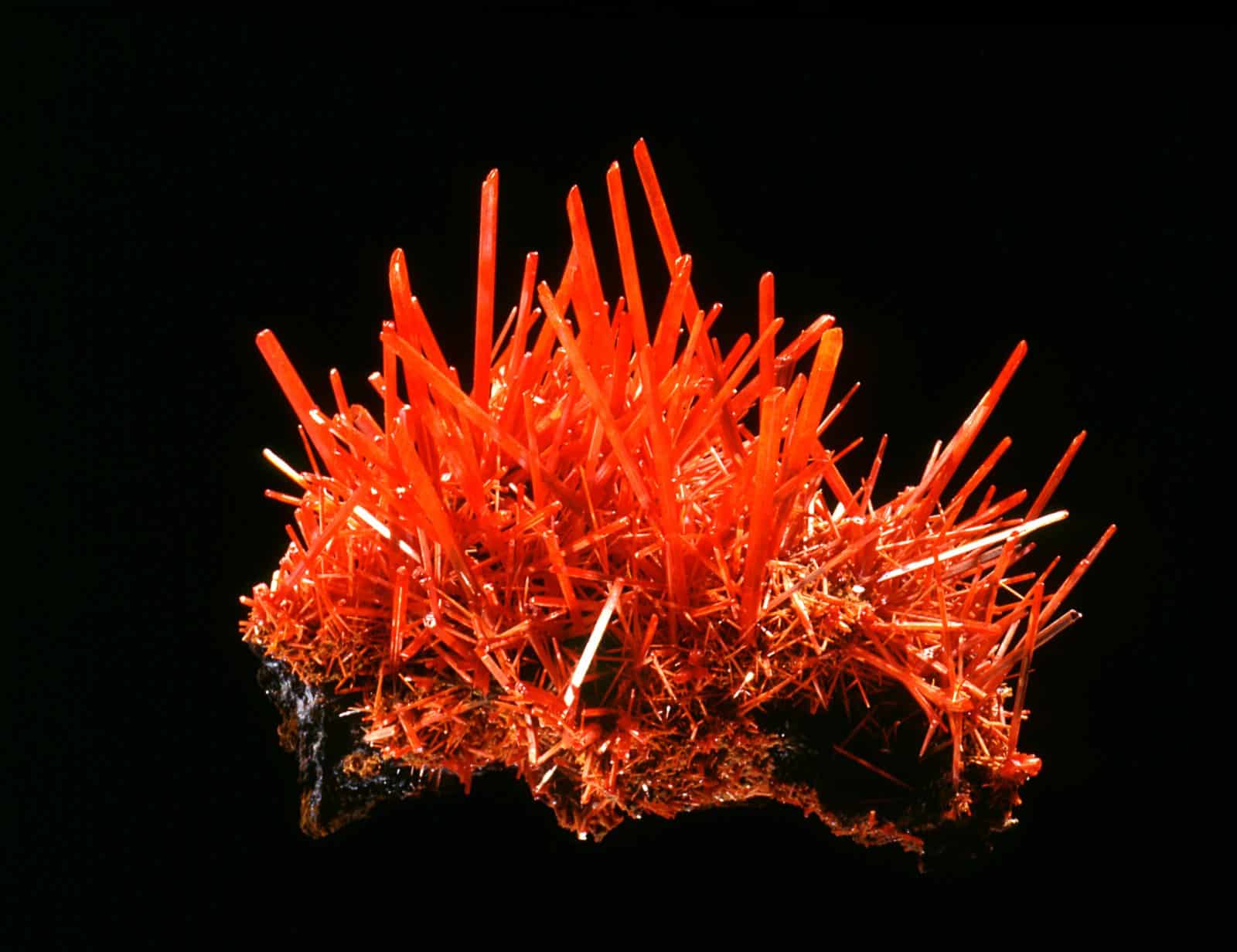 The cactus of the crystals, crocoite resembles a strange deep-sea creature in its rough form. It isn't wearable but can make a unique desk accessory.
Due to its highly pointed structure, crocoite is frequently used to prolong focus for long tasks. This chromate mineral is used in paint but is toxic to the touch due to lead so handle with care!
Chakras: Solar Plexus, Sacral, Throat (when blue)
This variety of quartz promotes goodwill and is associated with the moon. It is made of silicon dioxide. It comes in many colors but is somewhat see-through due to a cryptocrystalline structure.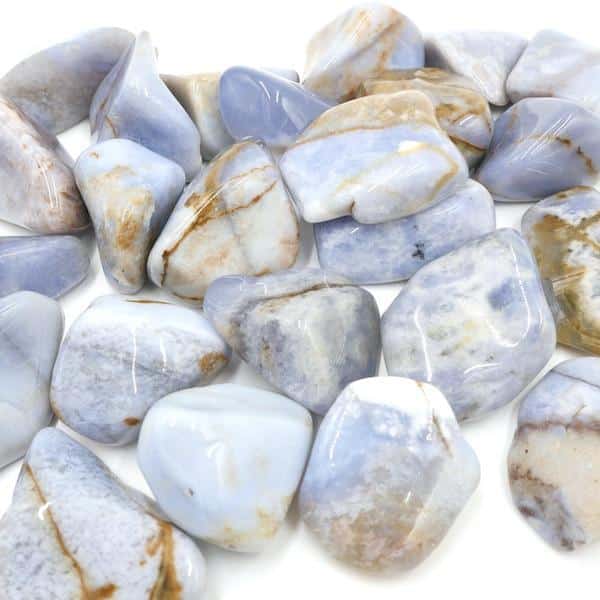 Chalcedony is a great choice for manifesting creative projects during new moon ceremonies. It is most popular in its blue variety but for strengthening the aura I would recommend its yellow counterpart.
Chakras: Crown, Third Eye, Solar Plexus
White stones like moonstone and diamond are frequently associated with the crown and third eye chakras, but I chose this one for its ability to eradicate fears.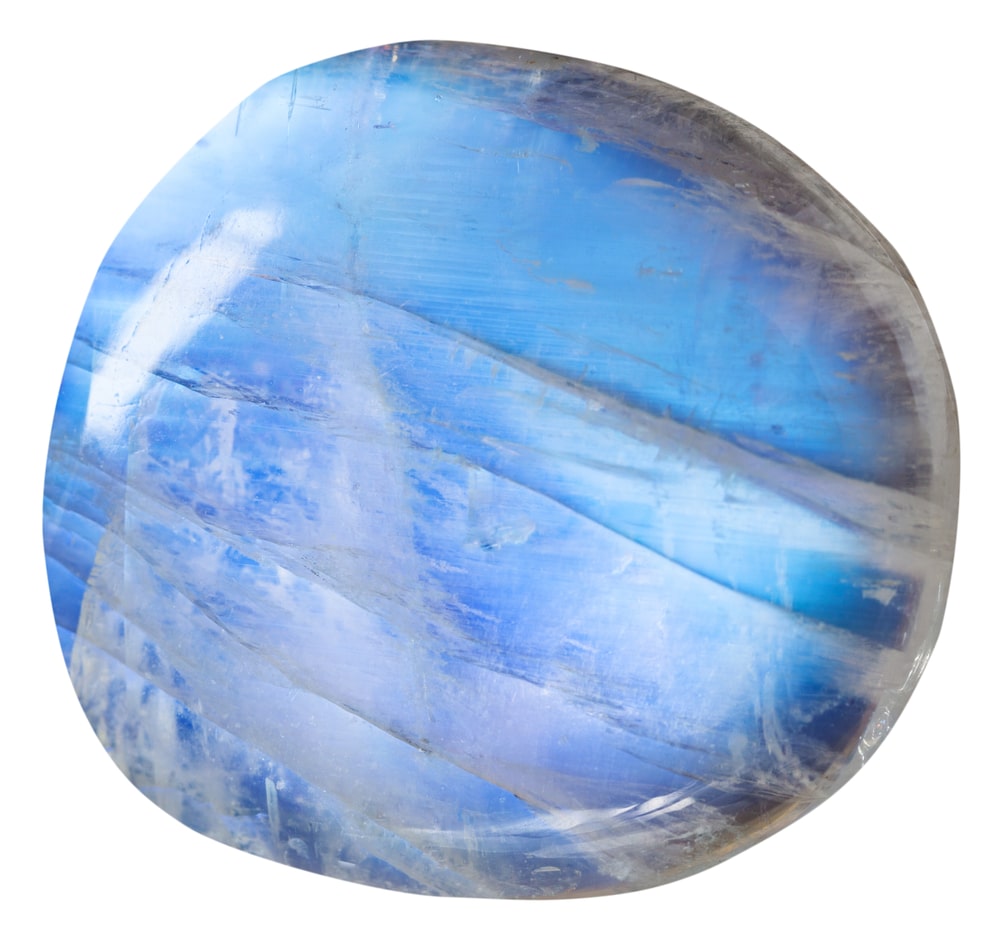 When charged under the moon, you can use this to carve out self-care time, even amidst society's hustle and bustle. See into the future with this mystical crystal.
Chakra: Sacral
Orange Aventurine is a quartz variety that contains inclusions of hematite, goethite, and occasionally some specs of mica. Because of its goethite, it can heal ear, nose, and throat infections and assist with ADHD symptoms.
This empowering crystal will instill drive and determination when cleansed and charged. Aventurine is usually green and supports the heart chakra, but this orange variety is better for promoting willpower and growing the bones.