Chakra: Root, All chakras
Silica spheres are the reason for opal's flashes of colors. The dark body though is a different chemical composition, made of the elements carbon and iron oxide.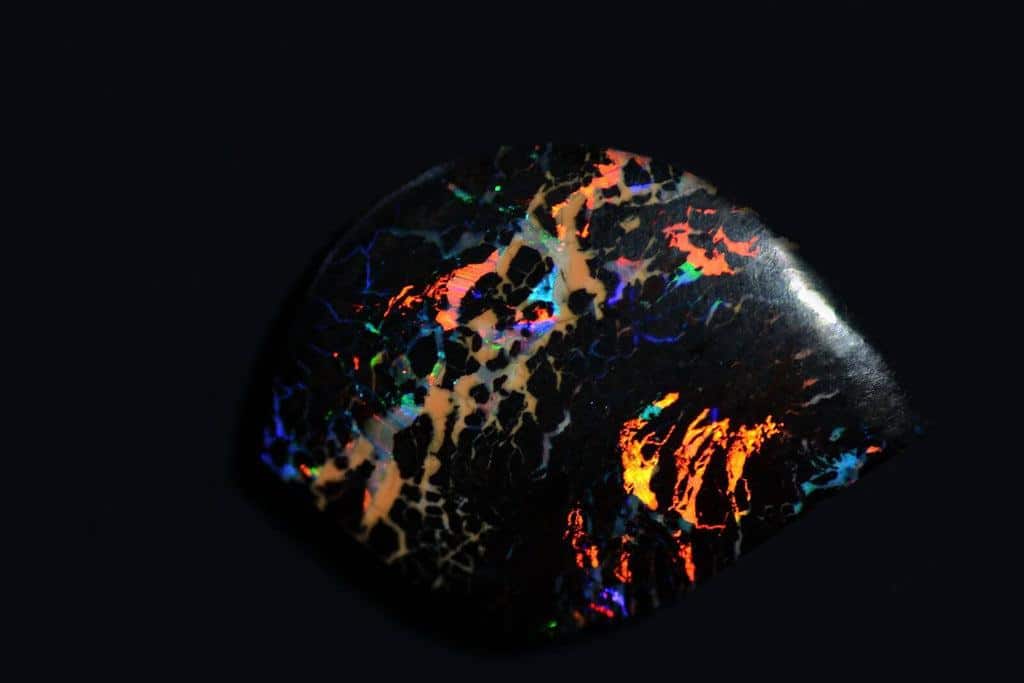 Researchers are still discovering other elements in this crystal, like sulfides and pyrite. Native to Australia and Ethiopia, this crystal symbolizes individuality and promotes endurance.
If you need the strength to let your true self shine, this is the stone for you.
Chakra: Root, All chakras
Boulder opals are unique from other opals in that they have an ironstone backing. They are similar to black opals but tend to be muddier in color.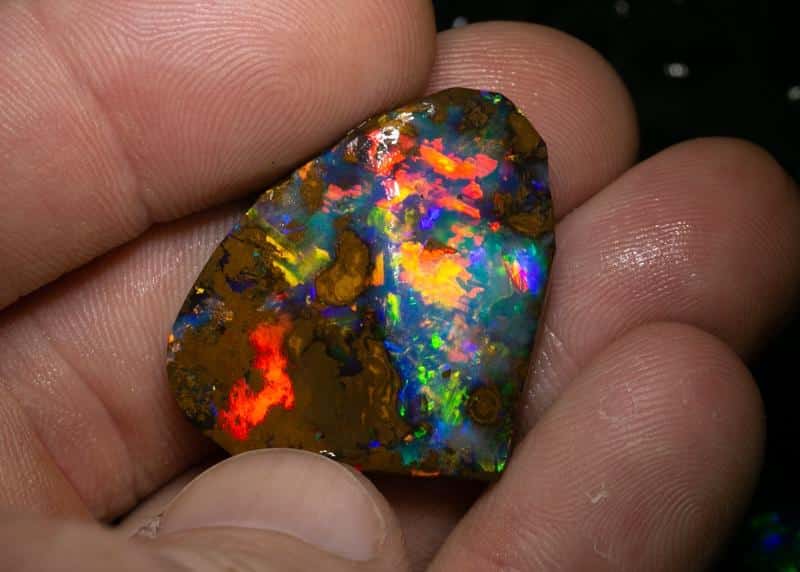 Mined in Queensland, Australia, this opal can ground the feet and calm the mind. They are a great choice for winding down after a busy day, but the fiery colors in these are sure to energize you before bedtime.
Chakra: Root
This jelly-bean-like stone is alluring to the eyes. Just don't confuse it with your daily pill regimen! This naturally occurring stone is exceedingly rare due to so much extraction in the past, affecting marine ecosystems around the world.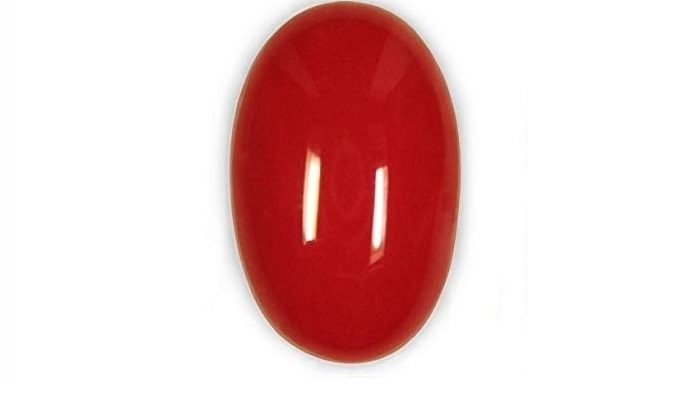 I wanted to give you that warning if you were considering the stone without its environmental context, hence why it is further down the list.
However, this stone is believed to carry masculine energy suitable for military, administrative, real estate, and leadership roles. It is so sought after as it restores digestive and circulatory health. It is associated with Mars and Aries.
Chakra: Sacral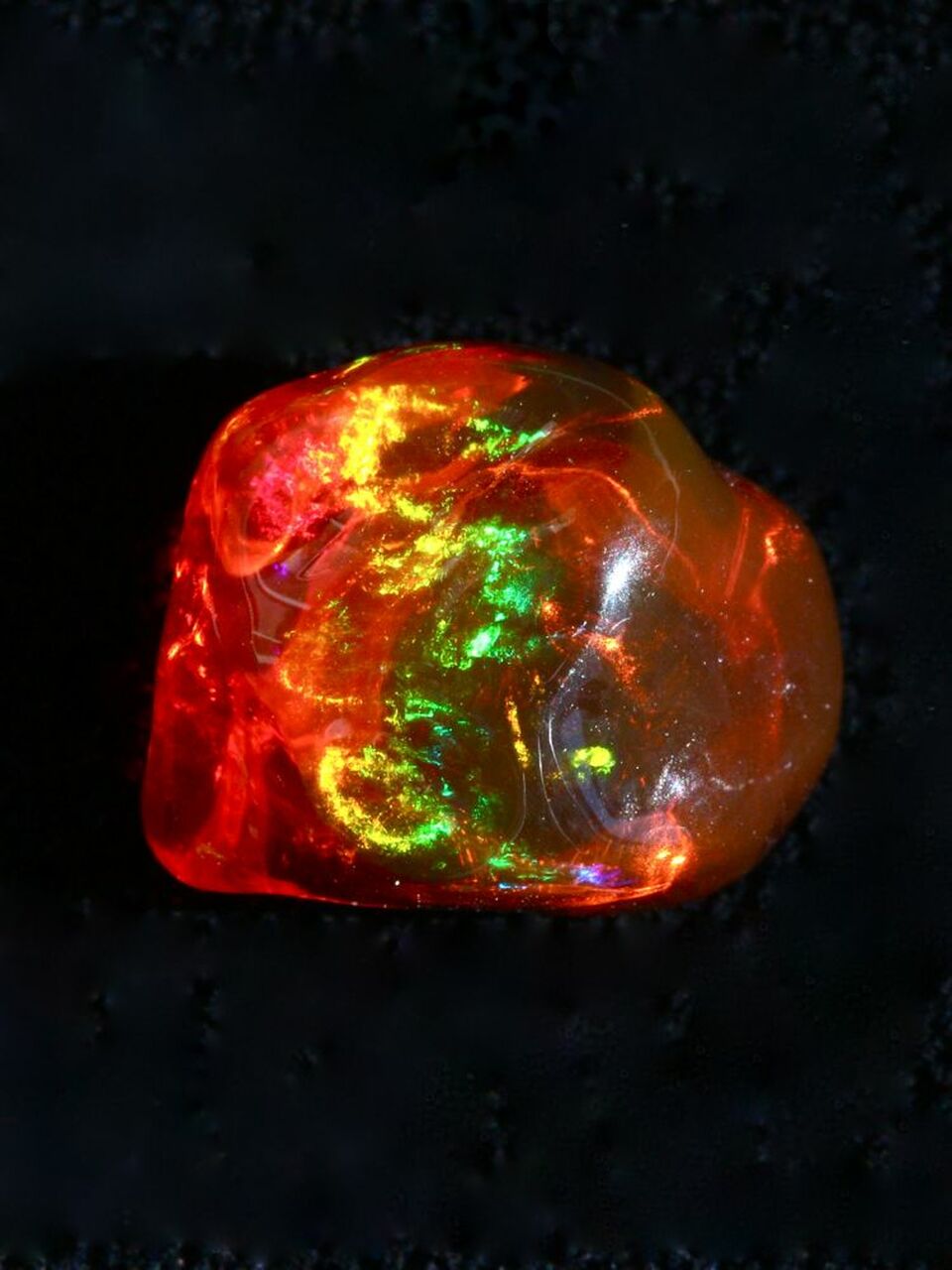 This amazing gem will help you find a fiery attitude on life and it will be your protector and savior, whether you are traveling through the city or the woods.
Chakra: Sacral
This popular but rarer stone is prized for its hardness and wearability. It can aid as a chaperone for all field trips and give you the readiness to take risks.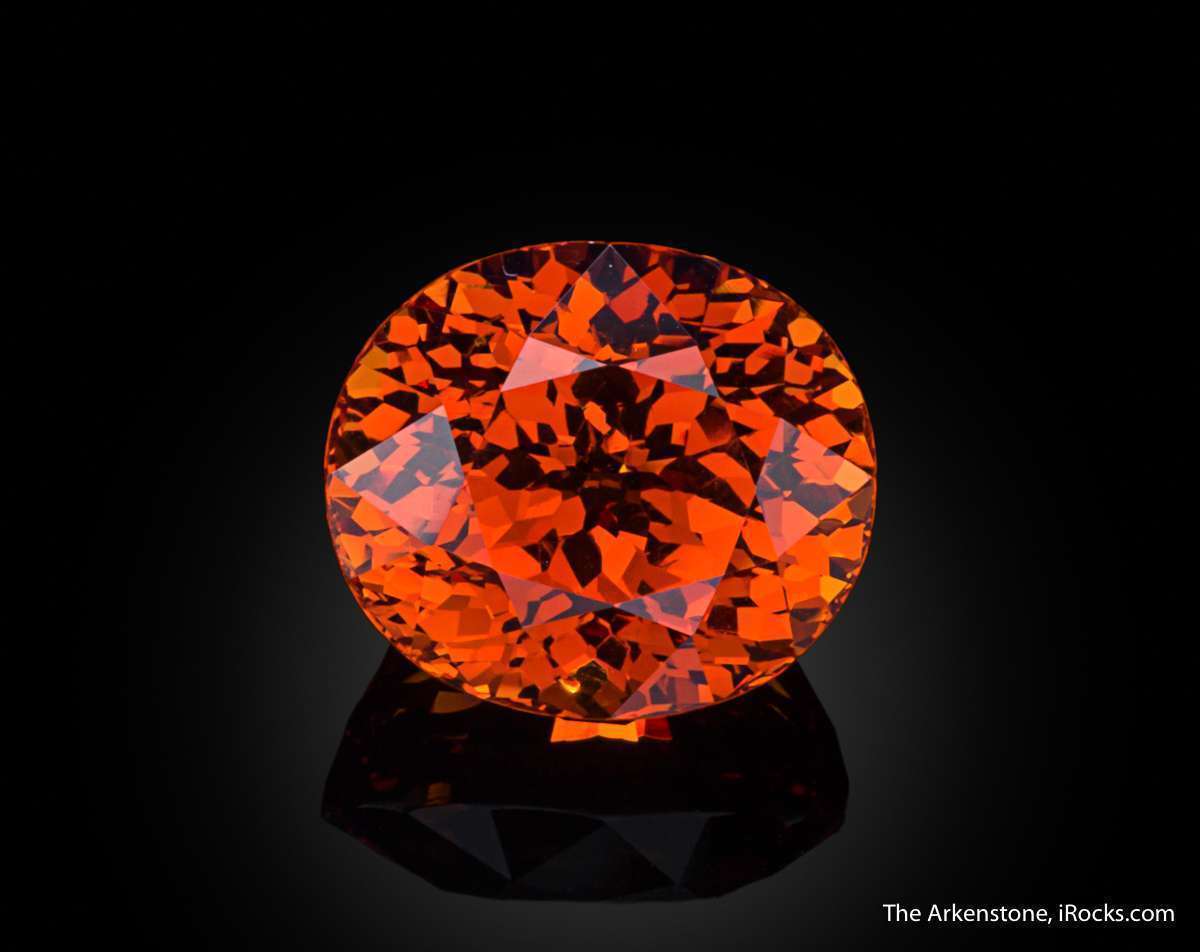 In Buddhism, orange represents life changes. Wear this stone to enhance your style.
Chakra: Solar Plexus
Associated with Capricorn, Taurus, and Aries, this stone can provide you with determination, tenacity, and self-control.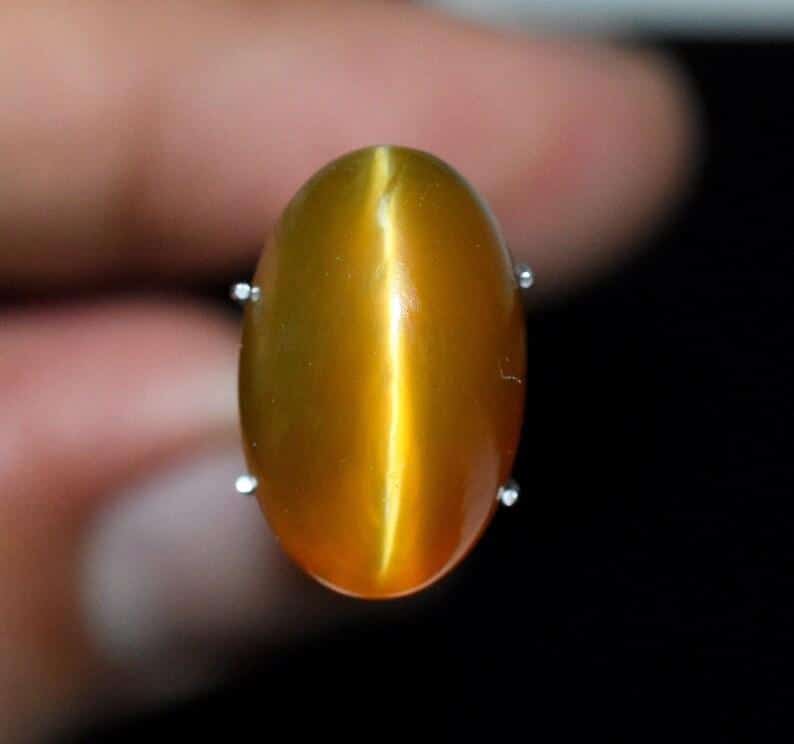 All cat's eye stones stimulate intuition, and this one is believed to be good for enhancing night vision so you can trust your instincts. In crystal healing sessions, it is used to heal the nervous system and pains in the kidneys, pancreas, spleen, and leukemia-related problems.
Chakra: Root
Made of volcanic glass, this contains the volcano's raw energy. Thus this stone is highly recommended for the fire signs Leo, Sagittarius, and Aries.
Obsidian serves as a sword for evil energies and an anchor to lock you into the here and now.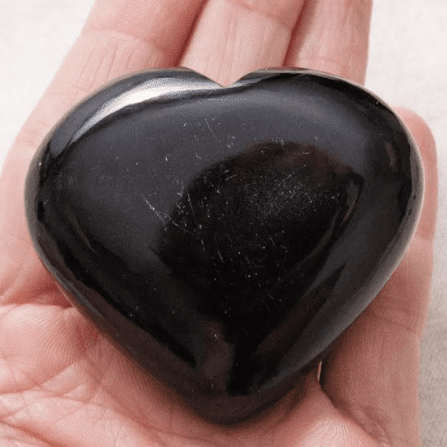 This stone isn't for everyone, but in history, it was used by the Mayans and Aztecs for weaponry and arrows. Sometimes obsidian can have flecks of luster in red, gold, and orange, upon closer look.
Chakra: Sacral
This cool gem is fun to collect in a goodie bag on vacations. This crystal has an empathetic personality when it comes to feelings of fear and anxiety.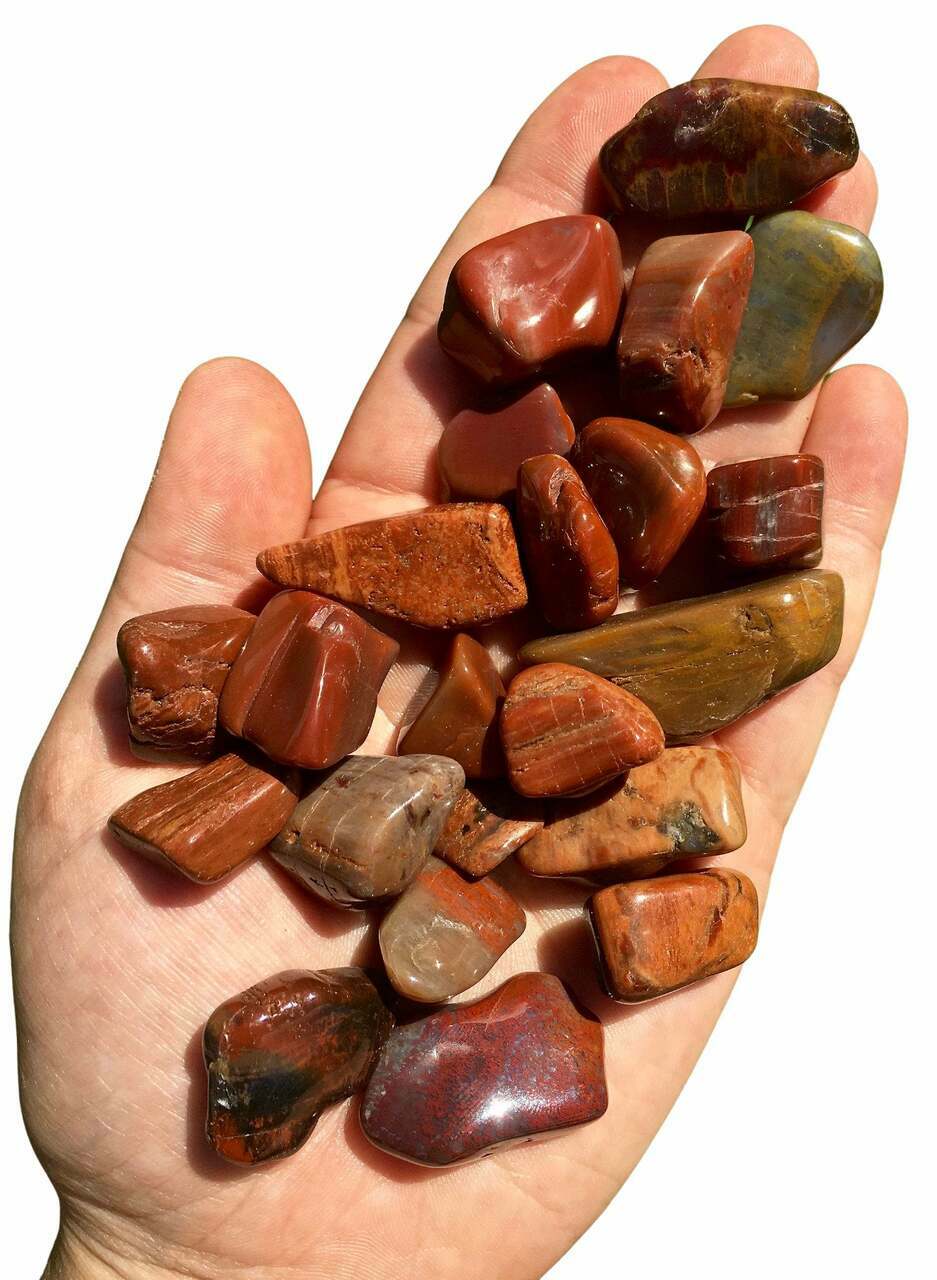 I love that it contains ancient trees so you can feel grounded when you have a lot on your plate. This affordable stone has nothing but good energy to carry good luck to you.
Chakra: Root
Black spinel is often confused with black diamonds because of its rarity. It is made of magnesium aluminate. It is thought to heal the bladder, female reproductive system, and intestines.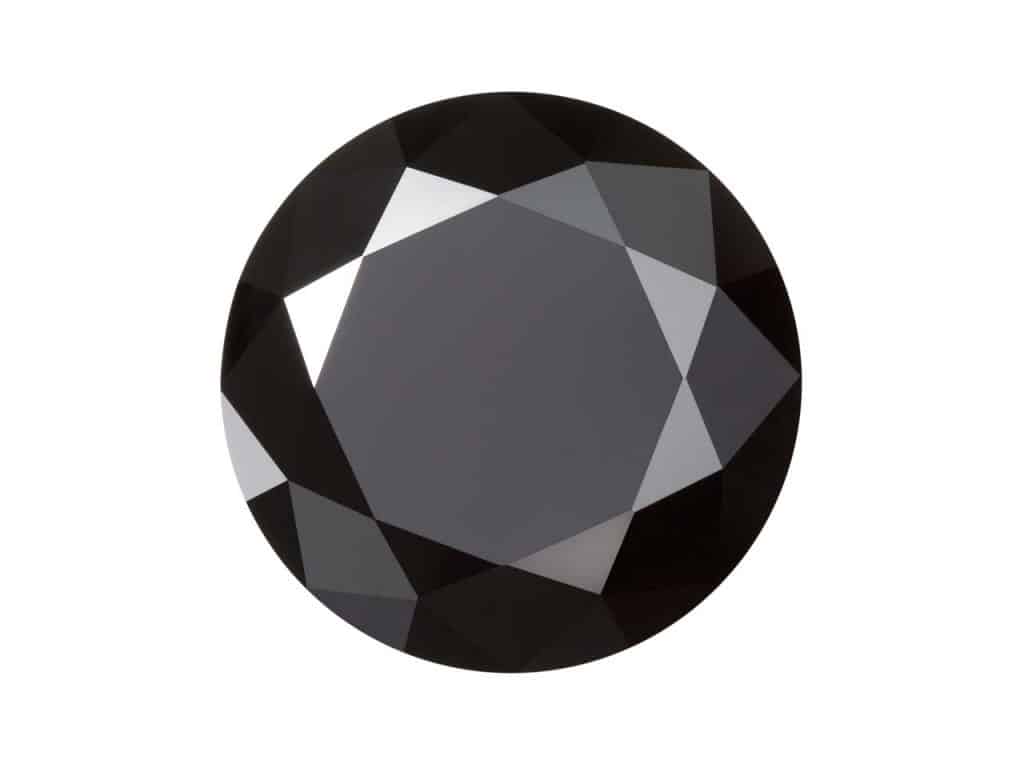 It can dispel sadness by helping you find the light in the dark and compared to other black crystals, its energy isn't too overwhelming for others to handle in social situations. This will give you the strength you need to re-establish relationships and find calm.