If you've ever walked into a local crystal store, you'll understand why it can be overwhelming to choose the right one. They're all so pretty! In this article, I will rank from 1 to 101 the best crystals for inner work in the area of personal power.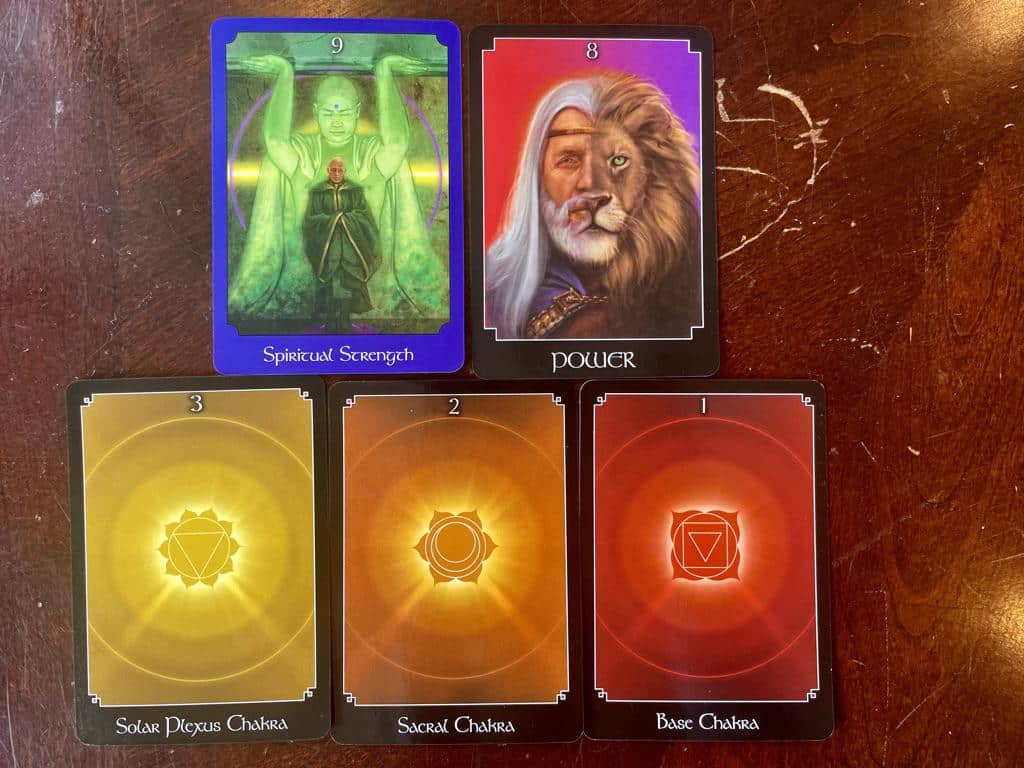 Strength readings are especially powerful because they can help us see the power we already have within, even while facing a difficult or even insurmountable problem. Inevitably, some scenarios call for strength:
facing a toxic relationship such as a bully at school or an overbearing boss at work
facing heartbreak or loss
giving that presentation for the first time.
Whatever your situation, this article will help you find the right crystal (or crystals!) for improving resilience, conquering the unknown, and finding your inner tiger!
Before we get into it, I'll be referring to the chakras quite a bit so I will just break down the definitions of each in case you're unfamiliar. For this article, we will be hand-picking crystals associated with the base, sacral, and solar plexus chakras.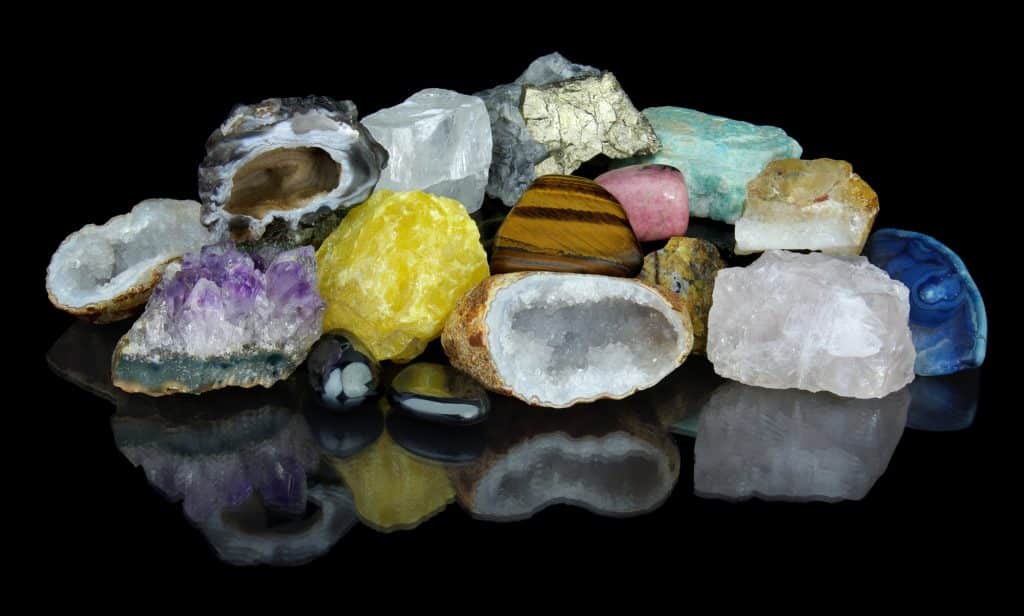 The chakras are located in different parts of the body, starting from the base of the spine and working up to the top of the head. They are homes of life energy.
If we experience dis-ease in physical areas, these are intimately connected with the intellect and emotive centers. A dis-ease is a physical symptom that can't be explained medically but is triggered by hormones in the body.
A common dis-ease I hear about is if someone experiences a stomach ache before a breakup, it doesn't mean they hated their food. Instead, it can be a sign from their solar plexus chakra to get the courage to take action.
Chakras can be either in balance or out of balance. If you ever wake up underslept or with a hangover, you'll understand what I mean by out-of-balance chakras.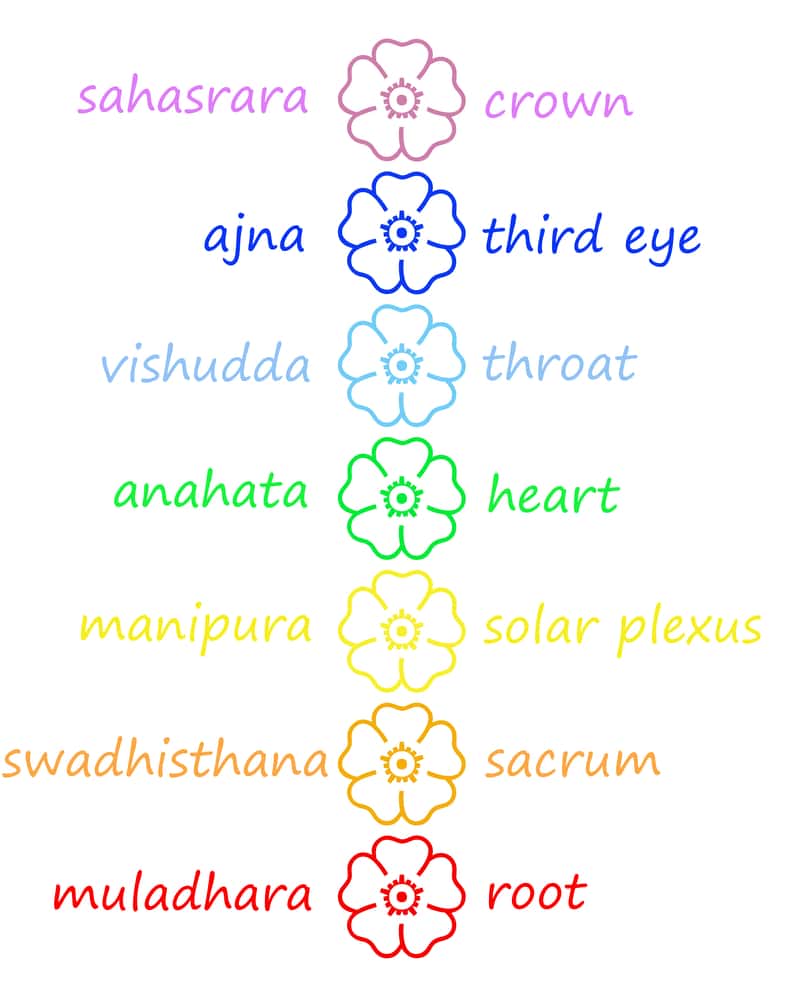 Crystals however can work with different glands in the body to raise your vibration, which in turn impacts how you are perceived when you walk into a room. Without further ado, here is an explanation for the base, sacral, and solar plexus chakras, which are what all these crystals are associated with.
Base Chakra
Affirmation: "I have."
Color: Red
Gland: Adrenal (base of the spine)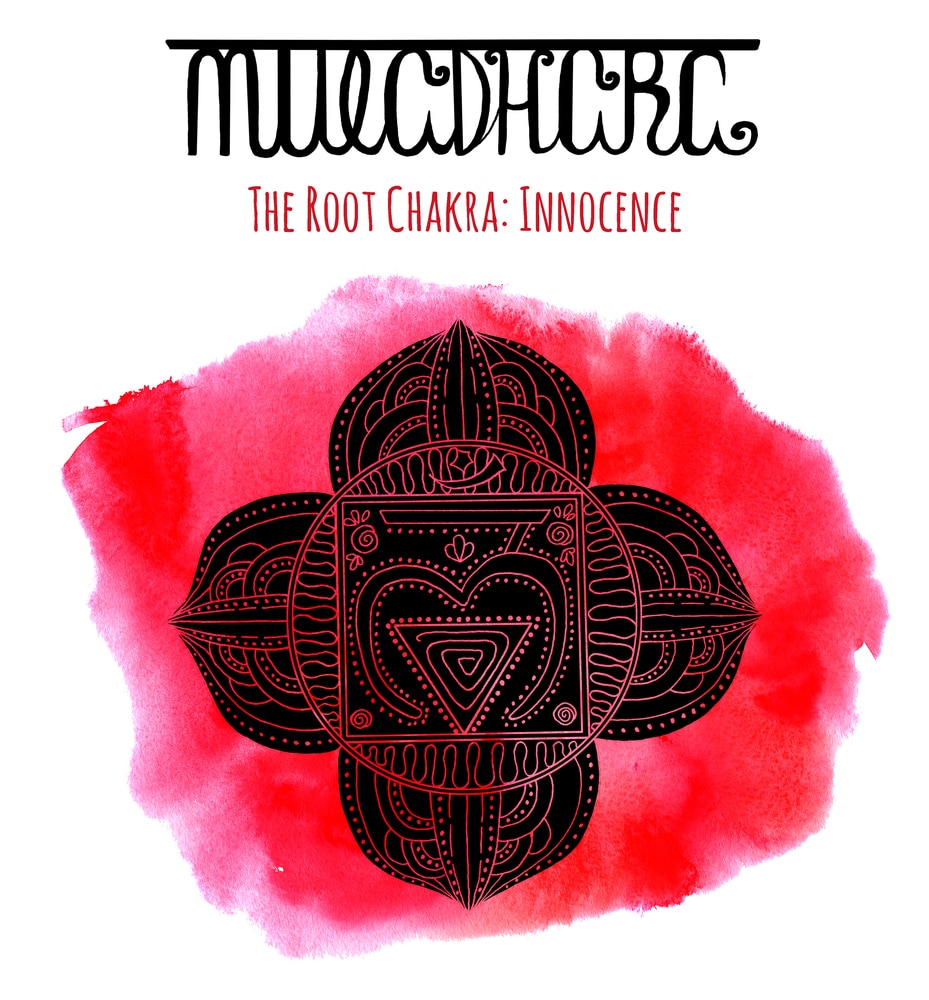 Like Maslow's Hierarchy of Needs, we see this activated on the Survivor show because it's all about finding proper resources. Without food, water, and shelter, we can't move up into the other chakras.
For more on crystals for supporting the root chakra, you can read this post.
Sacral Chakra
Affirmation: "I want."
Color: Orange
Gland: Ovaries/Testicles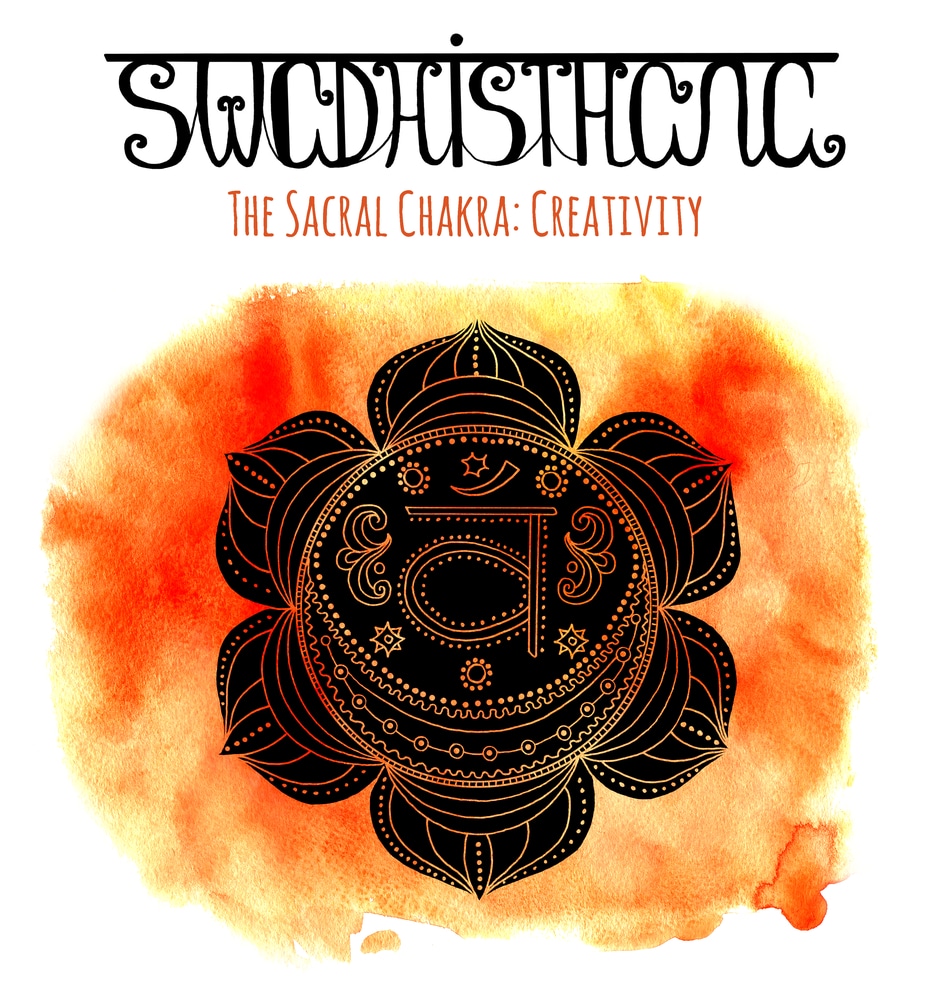 This chakra typically comes up as an issue if we aren't listening to our inner desires and needs. Like an inner child, our sacral chakra helps us make decisions quickly before considering logic or reason.
To learn more about crystals for building confidence to ask for what you want, tap this post here.
Solar Plexus Chakra
Affirmation: "I can."
Color: Yellow
Gland: Pancreas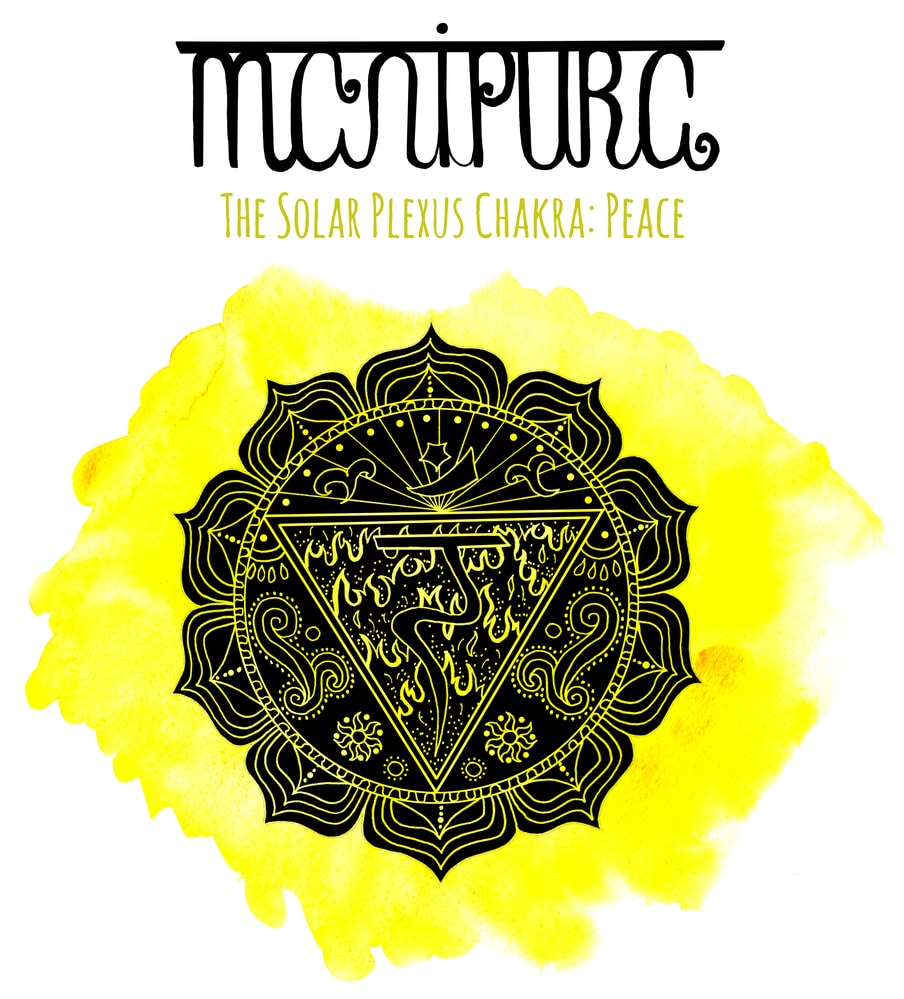 This chakra often comes up for me in the middle of the day. I've had my rest, morning workout, and breakfast to support the base chakra. I've chosen my outfit and coffee recipe to support the sacral chakra. The solar plexus often comes up at work.
For more information on stones for solar plexus chakra, you can read about it here.
The heart chakra and higher deal with more sensitive energies that aren't quite suitable for strength work, although if you feel called to incorporate crystals from those, we won't judge! You know what's best for your practice. This is simply a guide to help you optimize your experience with crystal healing.
Each one will have a link to where you can get the stone in the gemstone's title.
Crystals To Make You Strong And Brave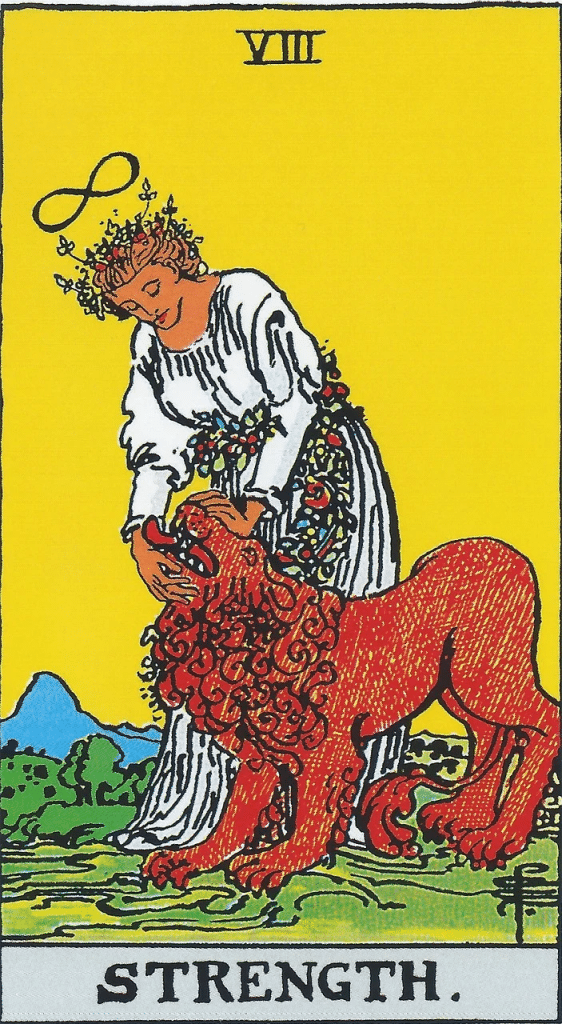 Chakra: Solar Plexus
I just had to rank tiger's eye first as it reminds me of the classic 1982 song "Eye of the Tiger" by Survivor, but it also reminds me of the Strength card in the Rider Waite, which depicts a woman taming a lion.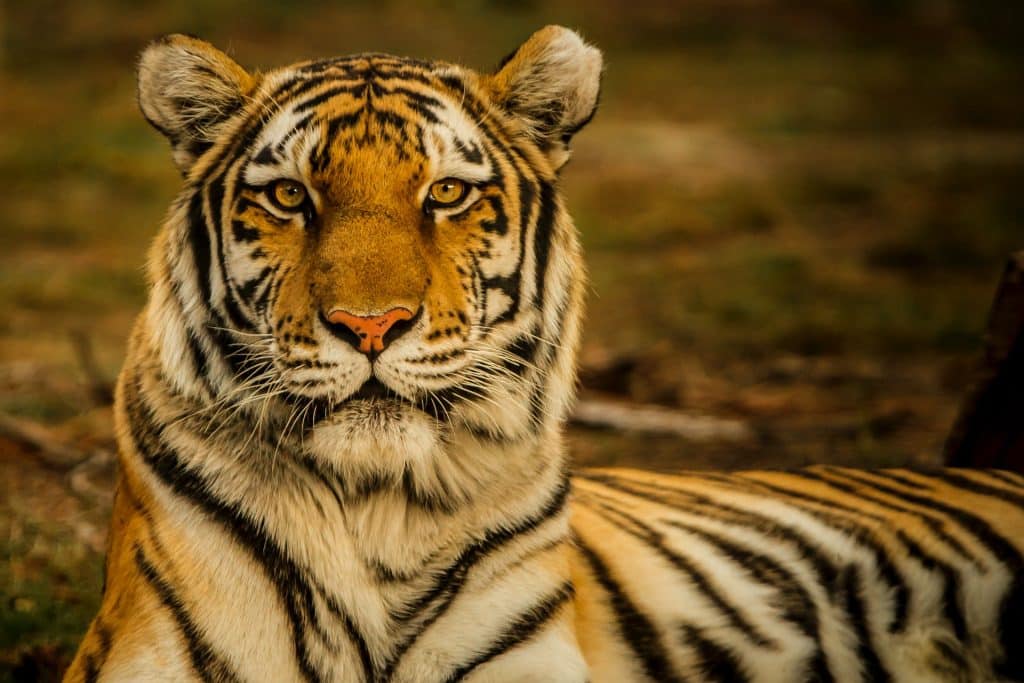 Of course, there's no lion's eye crystal (I wish) but as the tiger's eye shines in the light as you hold it in your calm, it captures it in a very direct way.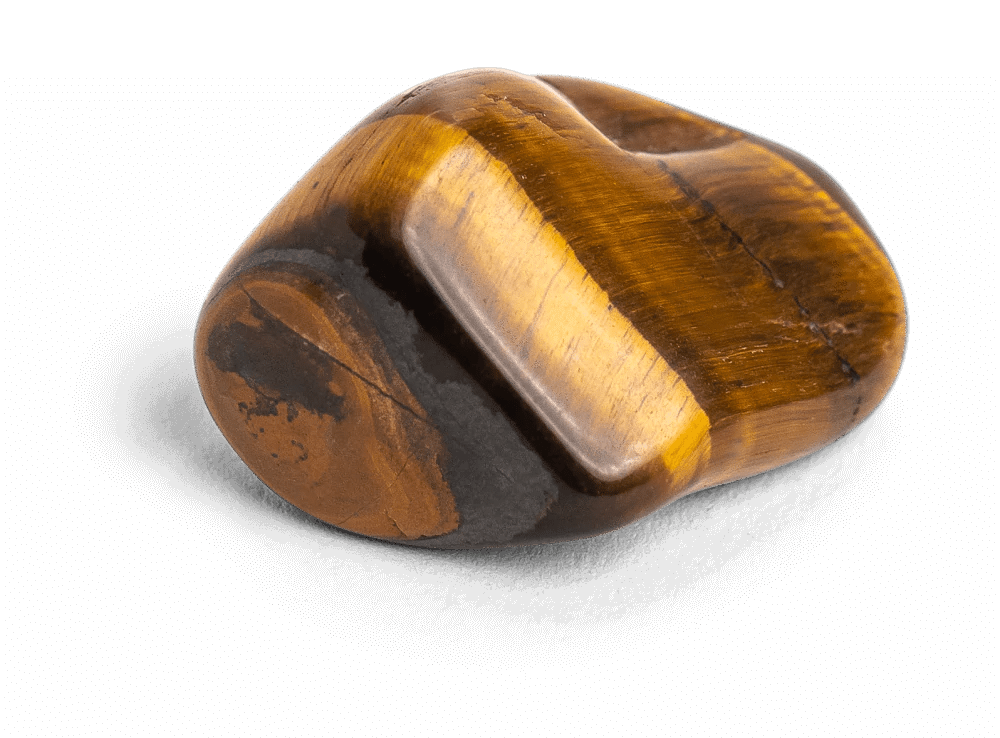 I've experienced firsthand the power of this special crystal. The good news is they are becoming more common on the market today. Sorry for the puns but it's true, this crystal will help you tame your inner tiger.
Chakra: Root
This beautiful and affordable stone is great for grounding with nature, as it emulates the Arizona rivers it comes from, the Grand Canyon rocks, and some varieties even reflect sunny skies.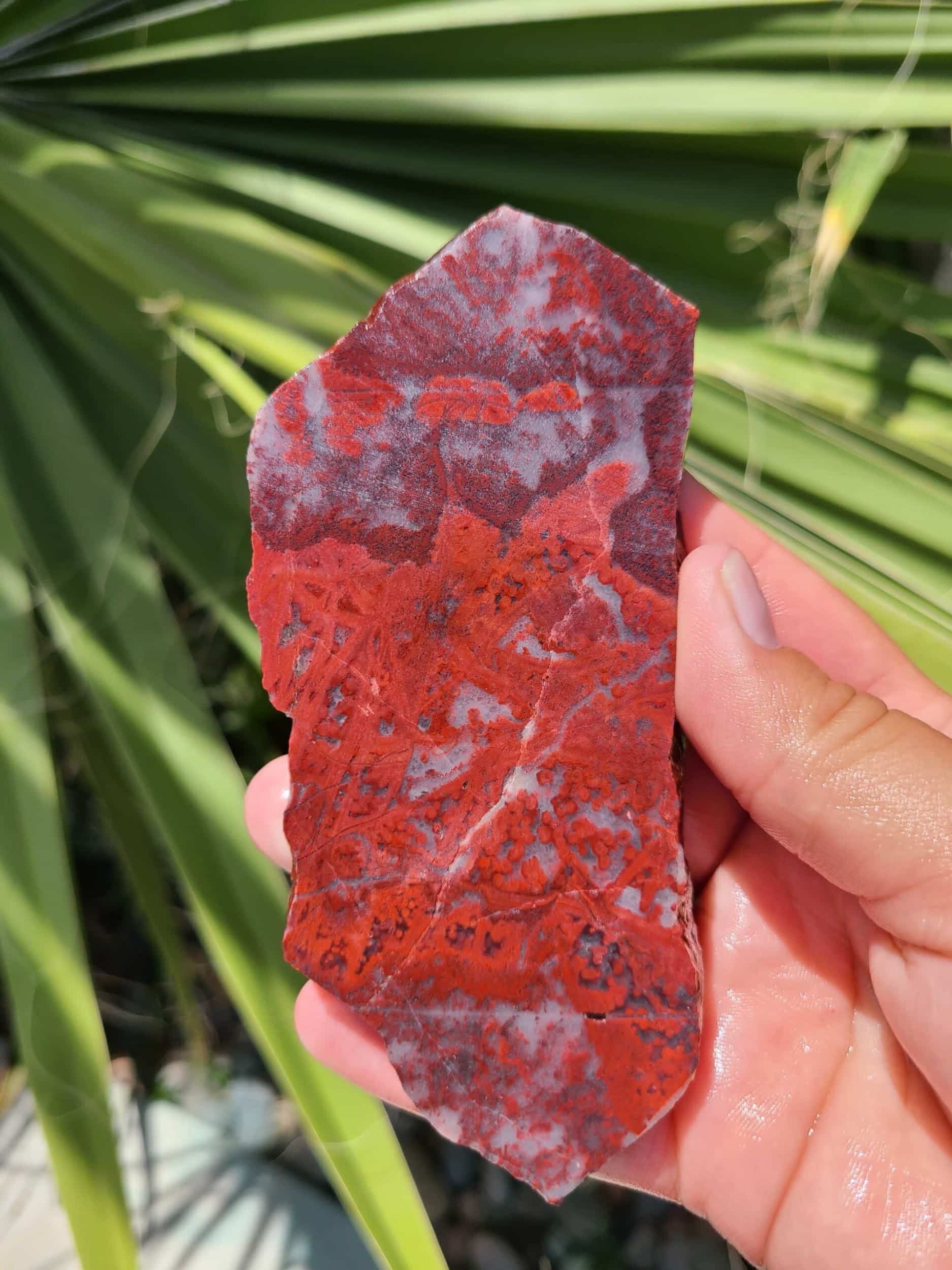 I love this stone for getting outside as this empowers me to face the force of nature and safely combat any of nature's demons with a strong will and power.
Chakra: Root
The birthstone of January, this stone is great for Capricorns and Aquarius. Garnets are generally easy to find, making them one of my favorites for jewelry making.
Garnet is known for dispelling nightmares, protecting during travels, and attracting luck and wealth to the wearer.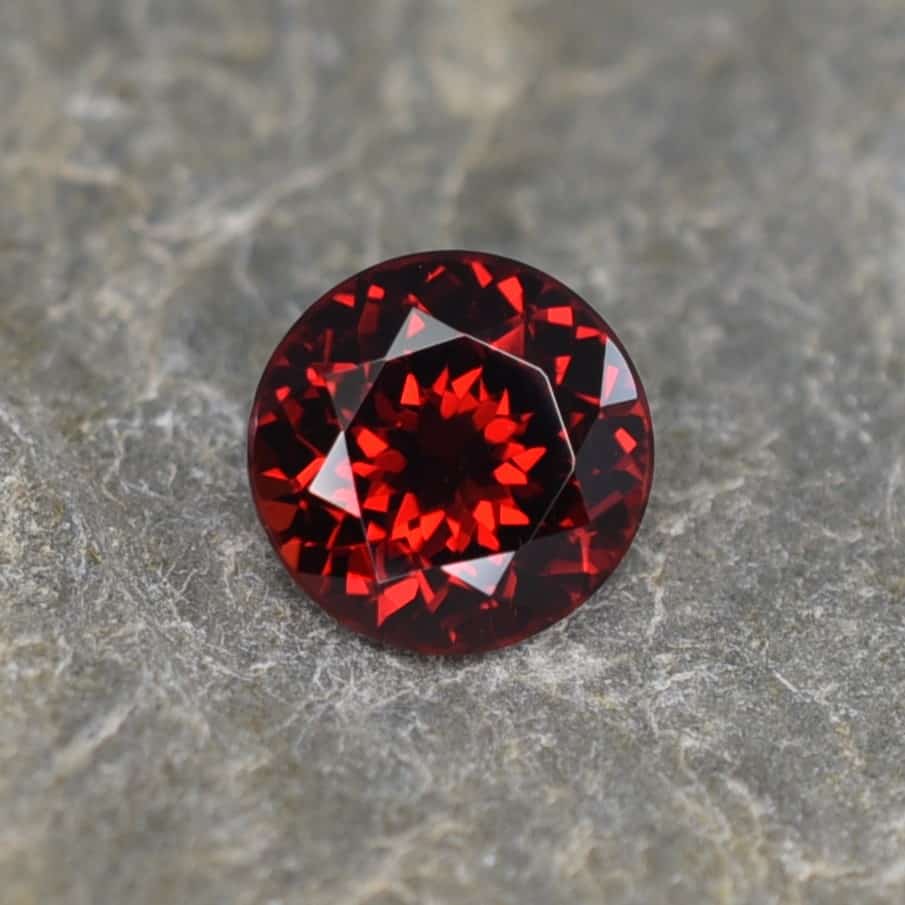 It's great for those working anywhere from a cash register to running a business, to travel nursing. Dark varieties are good for washing away illusions and getting serious before a meeting.
Chakra: Root
This affordable but rare stone has a gentler approach for strength healing.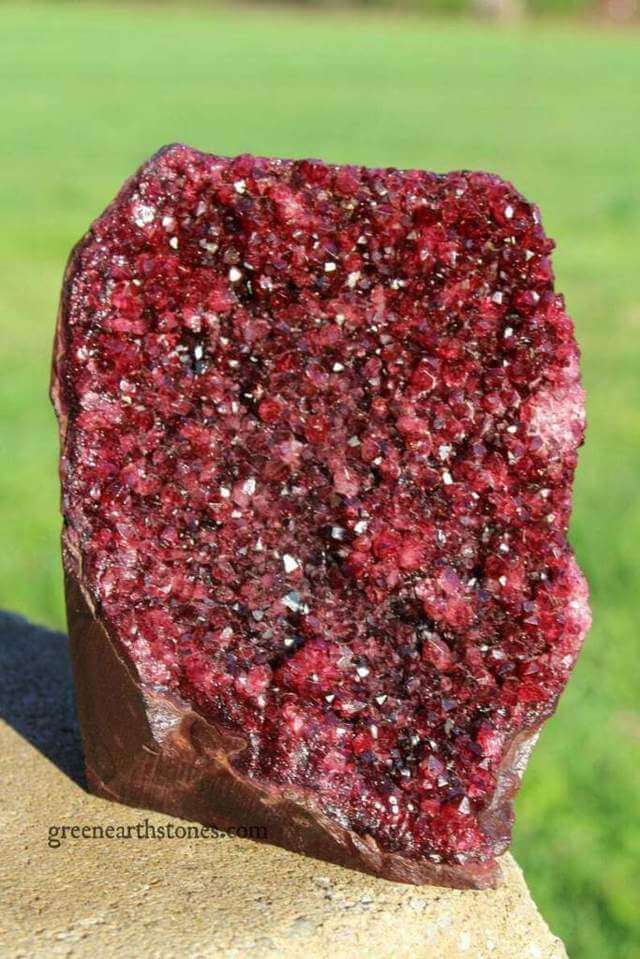 Because of its more purple-y hue, red amethyst is a powerful tool for removing negative energies in the lower chakras and getting out of survival mode. If you can get your hands on it, it will heal your root chakra in a spiritually uplifting way.
Chakra: Root
This luxurious beauty comes in a wide array of varieties that we will explore later in this article. Ruby symbolizes passionate love so crystal healers love this one for leaving an old relationship and starting a new one.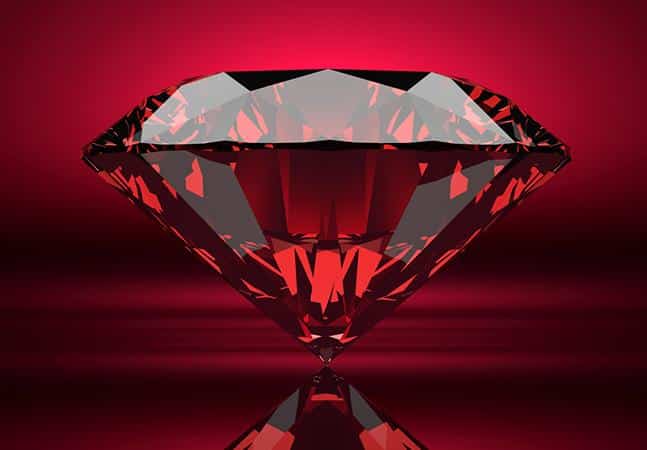 Wearing this gorgeous stone will give you the strength and boldness to love yourself, first.
Chakra: Solar Plexus
This common November birthstone is easy to get in pure forms and smaller sizes. It's known for creating confidence and clarity.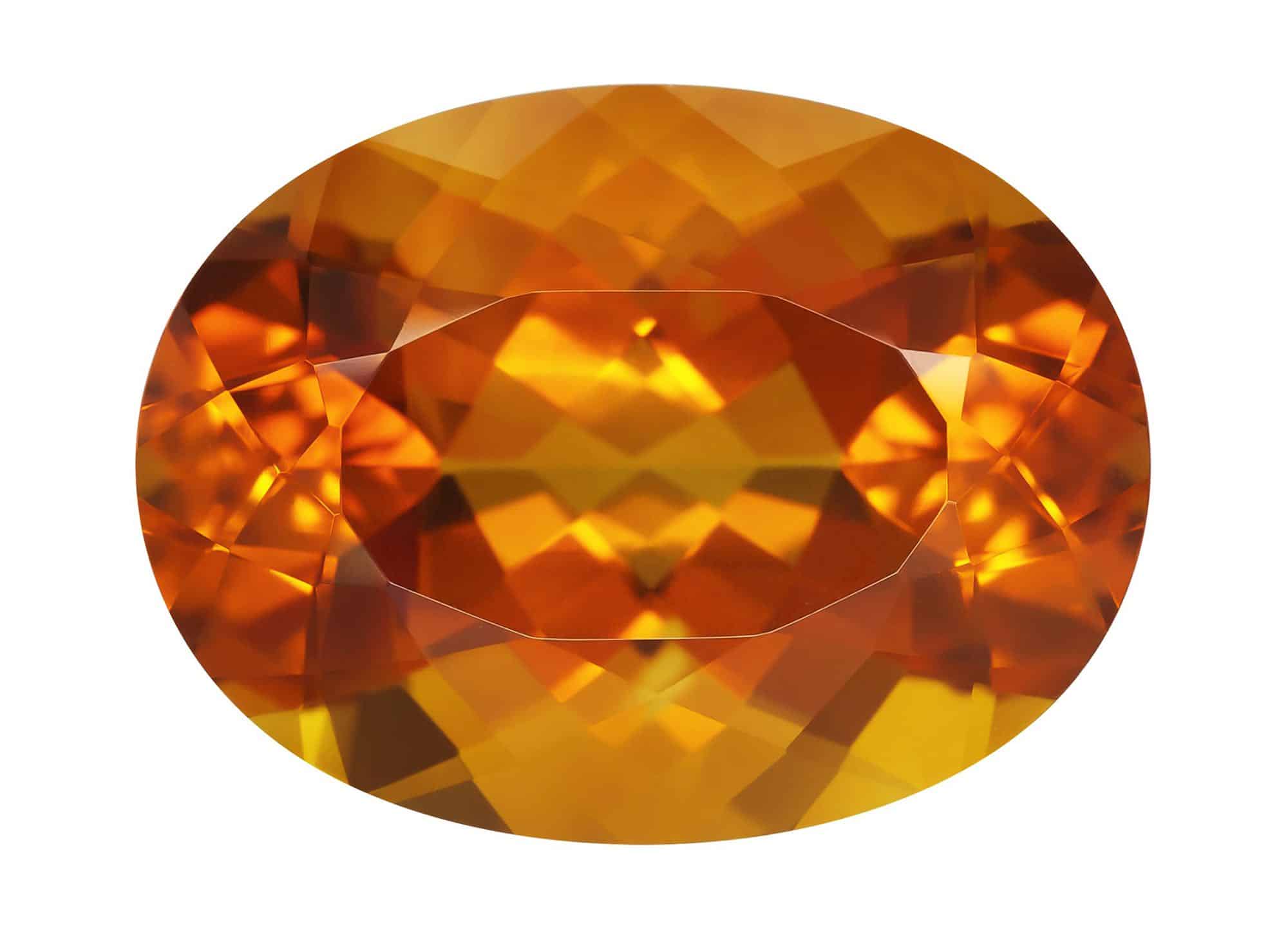 Placing this over your stomach before attending your job can help you smile and reel in positive energy to seize the day. This is a fantastic gift for November-born Scorpios and Sagittarius.
Chakra: Sacral
This gorgeous stone is available in many shapes and sizes and is great for wearing. It symbolizes health and vitality and is a member of the chalcedony family. (More on chalcedony further down!)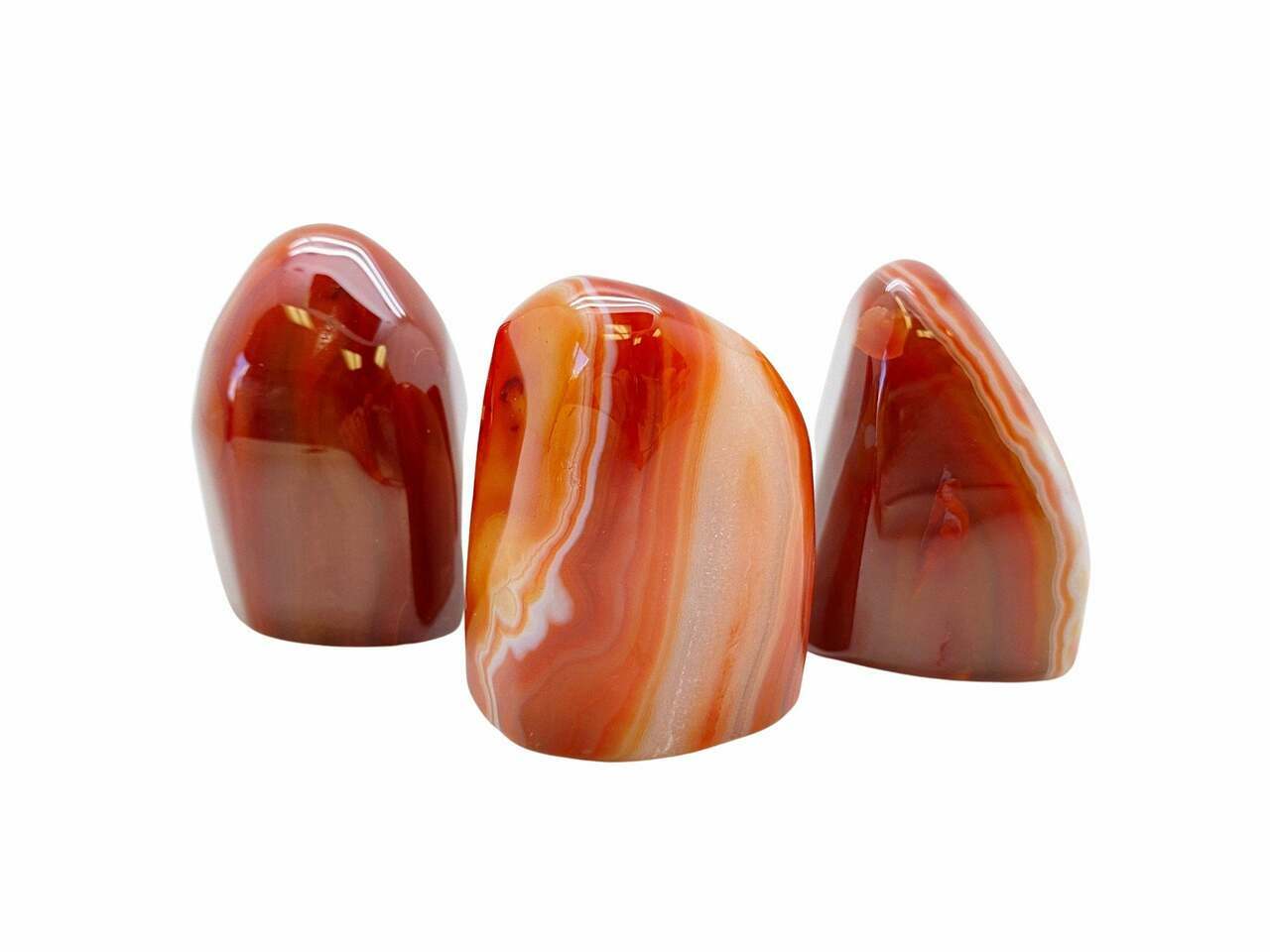 Ancient Egyptians believed carnelian was a carrier of strong, solar energy. Carnelian contains a vibrant and friendly personality, so carnelian wearers and bearers may like utilizing this stone for socializing in groups.
Chakra: Root
If I could have 101 Dalmation Jaspers for strength, I would! This nurturing stone will follow you around and soothe your soul.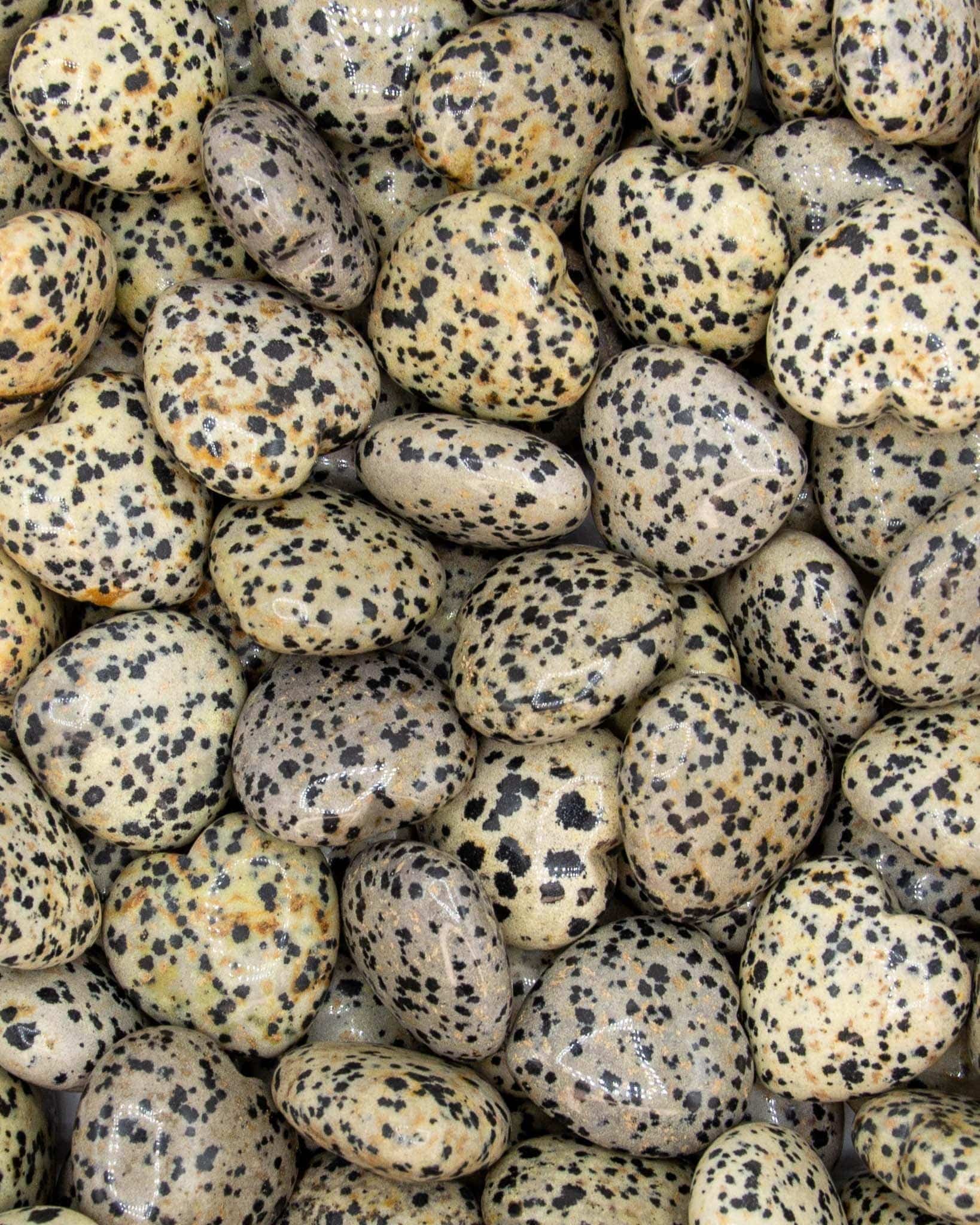 This cute stone is addictive to hold in that it can be incredibly smooth. I love carrying it in my pocket when I need a happy pick-me-up, and if you happen to wear it your friends will be sure to notice!
Chakra: Root
This stone is not the prettiest to wear, but when you hold it you'll feel a strong and heavier energy.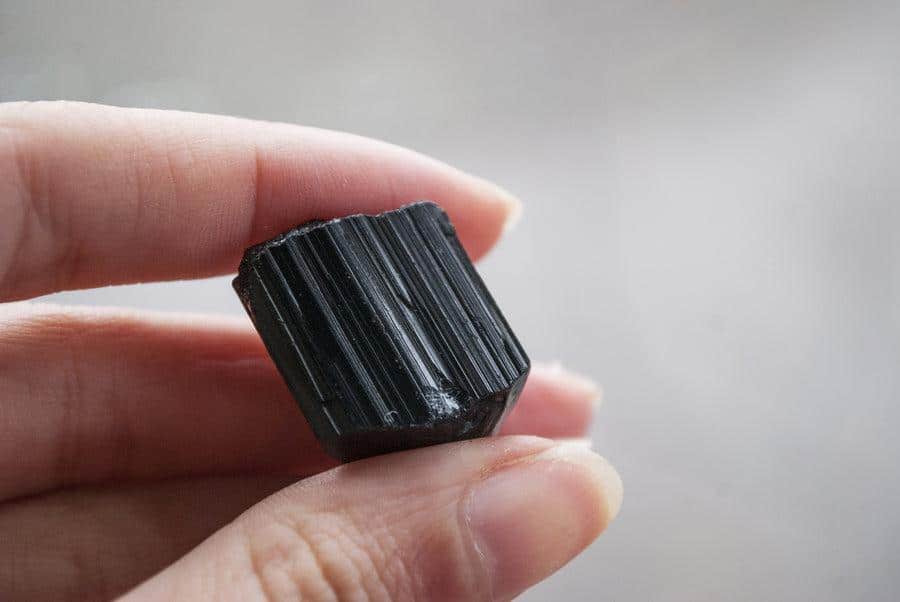 Providing a cloak of protection to the wearer, you can give this tumbled jewel your worries, and he will take care of them for you.
Chakra: Root
A black abalone shell is great for bringing mental clarity to emotional situations. The Apaches told a story of a white painted woman who survives a flood after wearing this shell.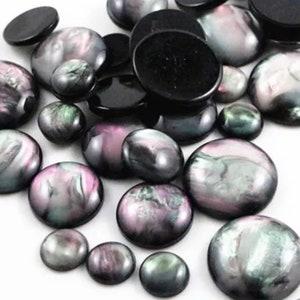 The meat from this shell is a prized luxury in many cultures and it can bring you the energy of the ocean waves.
Chakra: Root, Heart
This gorgeous stone is reminiscent of plant leaves and both the heart and root chakras, due to its red and green color. The ancient greeks nicknamed this bloodstone as it appears to have drops of blood in it, but this is red and green jasper combined.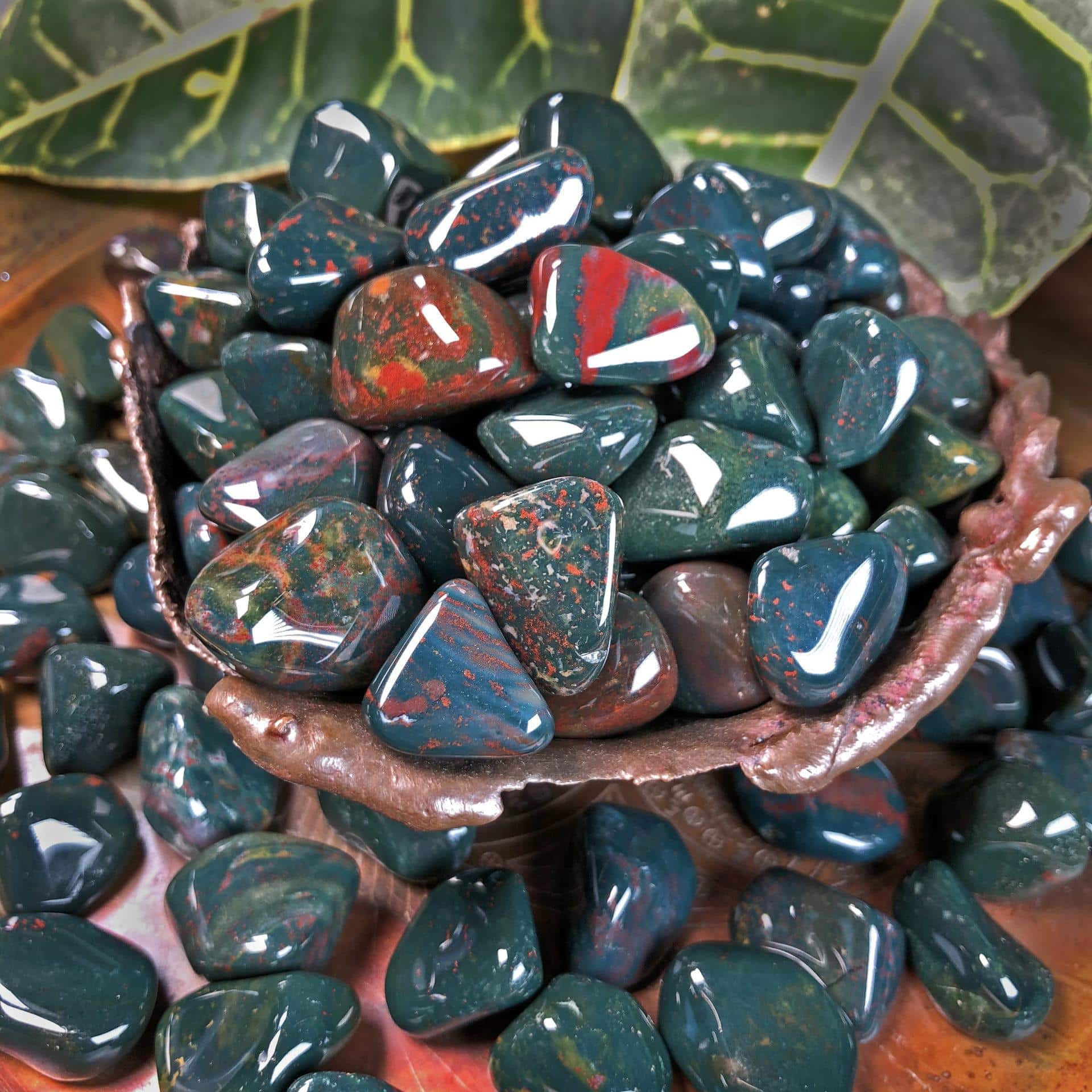 Bloodstone will aid as your shield during difficult situations. This magical stone pairs nicely with white sage to purify your space of bad spirits.
Chakra: All chakras
The only white gem in this article besides moonstone (#84), diamonds are the toughest stone on earth. Like they say in the James Bond song "Diamonds Are Forever," a crystal grid of diamonds can keep you company, protect you, and help you rejuvenate after a time of loss or heartbreak.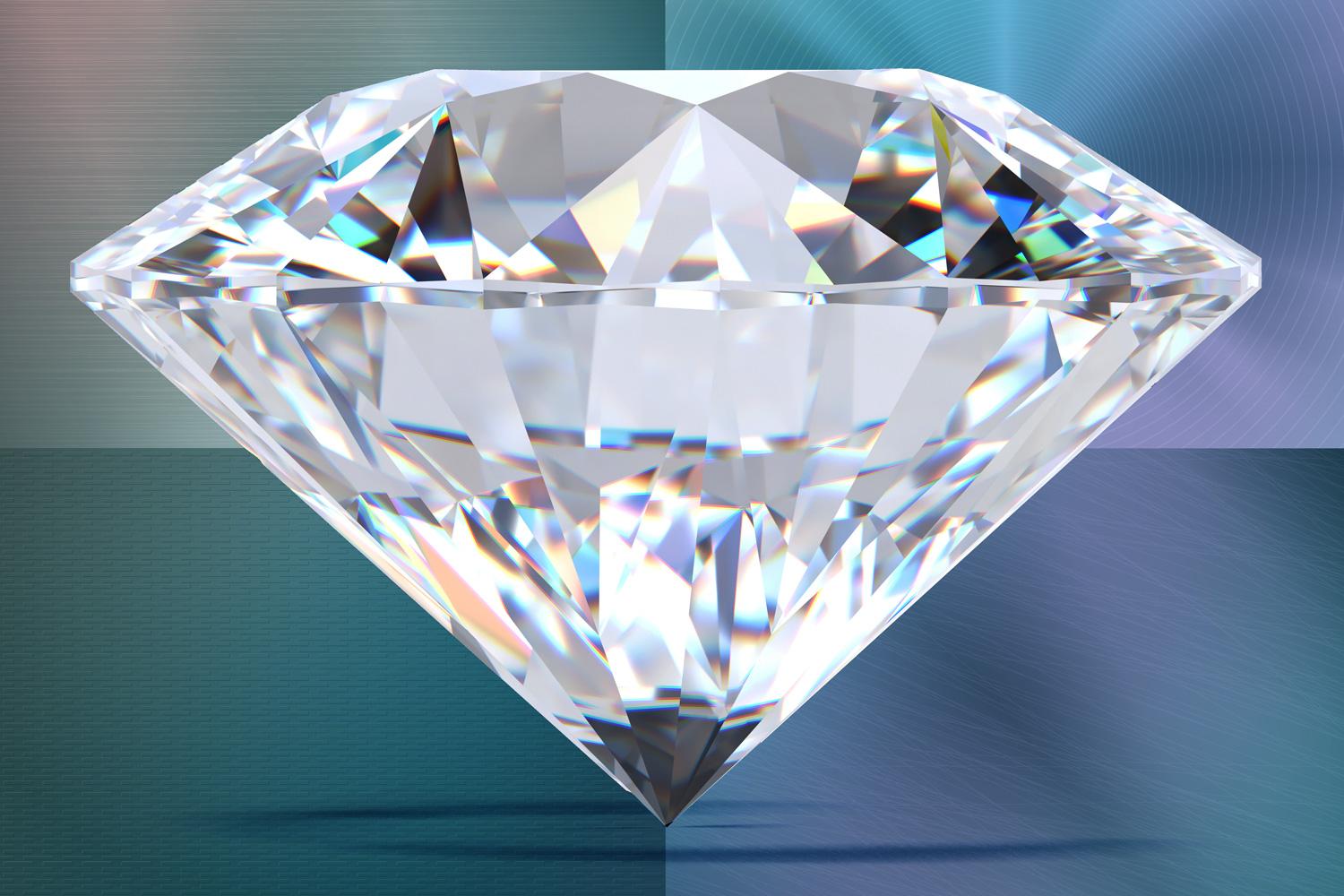 You can trust that a diamond would never betray you, but uniquely, its strength serves as a great weapon and tool in industrial applications. While diamonds are an untraditional choice for crystal healing, I've always liked the lyric and mantra "I don't need love, for what would love do me? Diamonds never lie to me."
Chakra: Root
Quartz comes in all sorts of colors. The white variety is known for purifying the aura and healing the whole body, but this variety is a little more mysterious. It brings to light old wounds.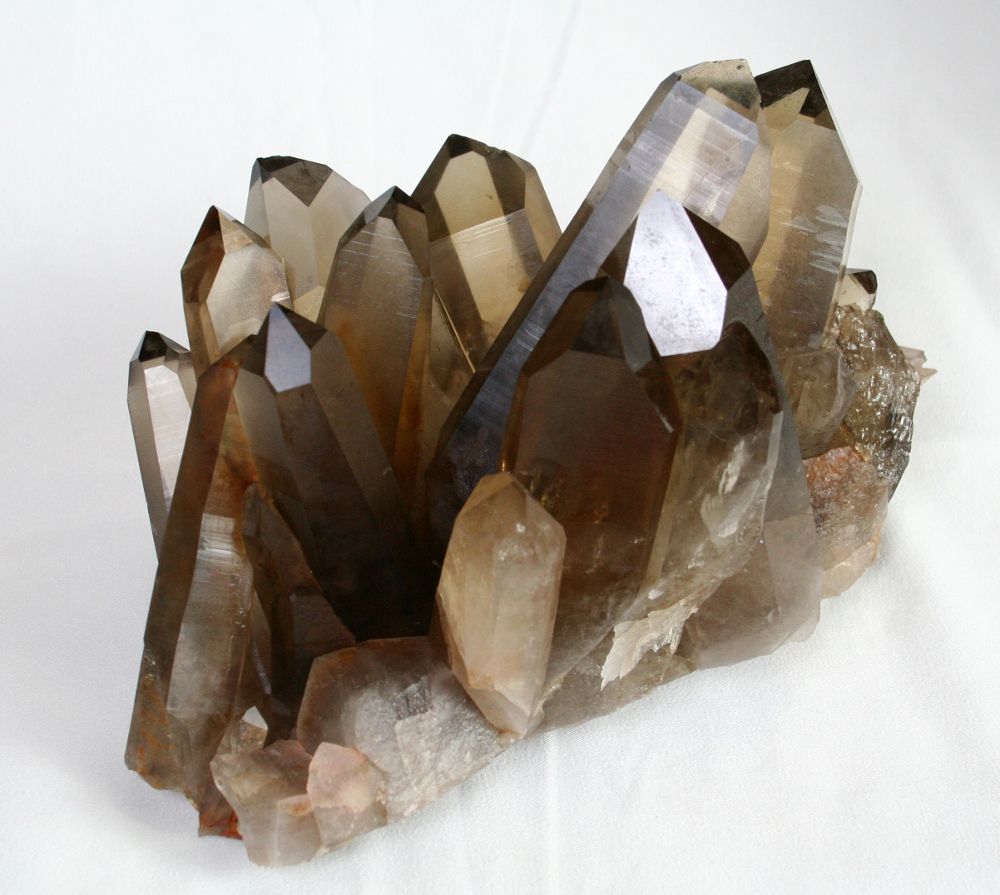 This stone is associated with the Greek goddess Hecate, who rules over magic and spells. In Celtic traditions, the druids or "knowers of the oak tree" worshipped this stone for its powers. It is thought that while carrying this stone, goddess Hecate will know if you are entering a new door and she will guide you away from danger.
Chakra: Root
This is the "Stone of Self Mastery". It is recommended for starting new endeavors or hobbies because it will encourage wise decision-making.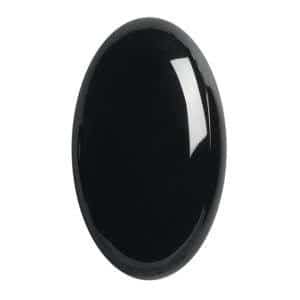 This amazingly dark stone will suck up any negative energy like a black hole, giving you time to rest and lift some weights when you need it.
Chakra: Sacral
My favorite YouTuber Gem Goddess uses this type of quartz in a tarot reading about a future home. Sunset aura quartz is formed when regular quartz gets combined with silver, vaporized titanium, and other metals.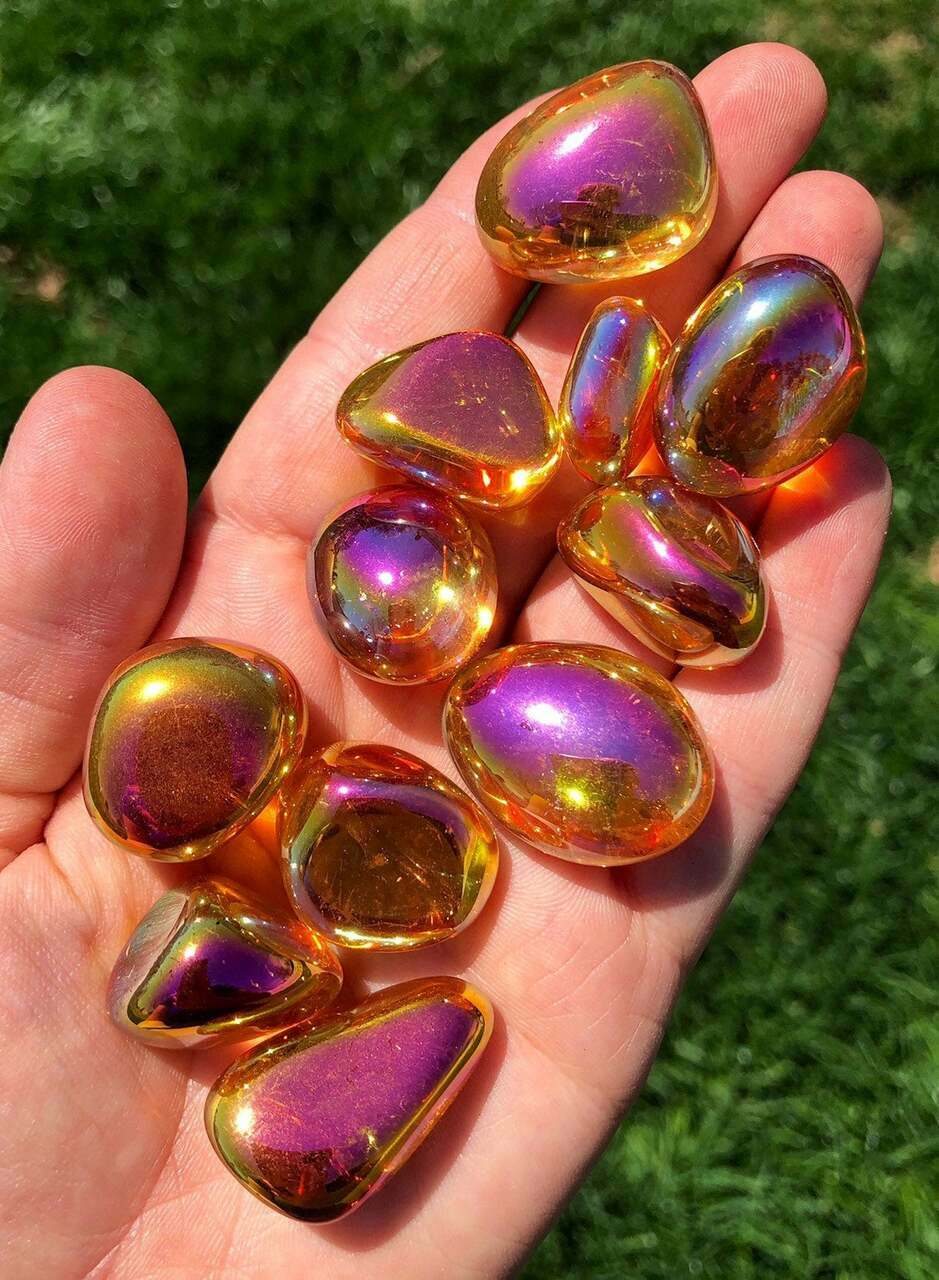 This orangey stone can help illuminate your true desires and go after what you want. It clears blockages to positivity, set positive intentions, boosts life transitions, and increases focus. What more could you want for a strengthening power?
This natural stone is a unique addition to your crystal collection. Its black and orange hues along with its eye-like imagery are motivating for getting things done.
It will keep an eye on you and be a supportive friend when you have to get through that heavy workload by the end of the day. That is if he doesn't creep you out too much sitting on your desk! He might be more comforting to see from that shelf over there.
Chakra: Sacral
Not sure why I didn't put this further up on the list, but yooperlite is a fantastic addition for strengthening your sacral chakra.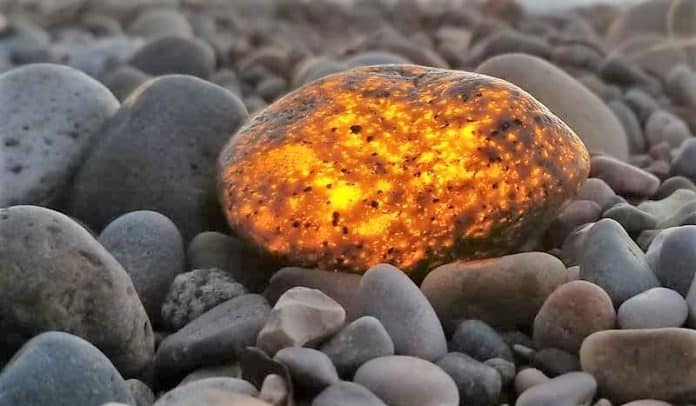 Appearing like the lit coals of dragon's fire, yooperlite is a special fluorescent rock found on the shores of Lake Superior. It glows but only in certain lighting. Yes, it's real. Channel your inner dragon when you need it with this eye-catching rock.
Chakra: Solar Plexus
According to the International Gem Society, this is an underappreciated stone. It isn't rare but it can be hard to find a large one like the image above.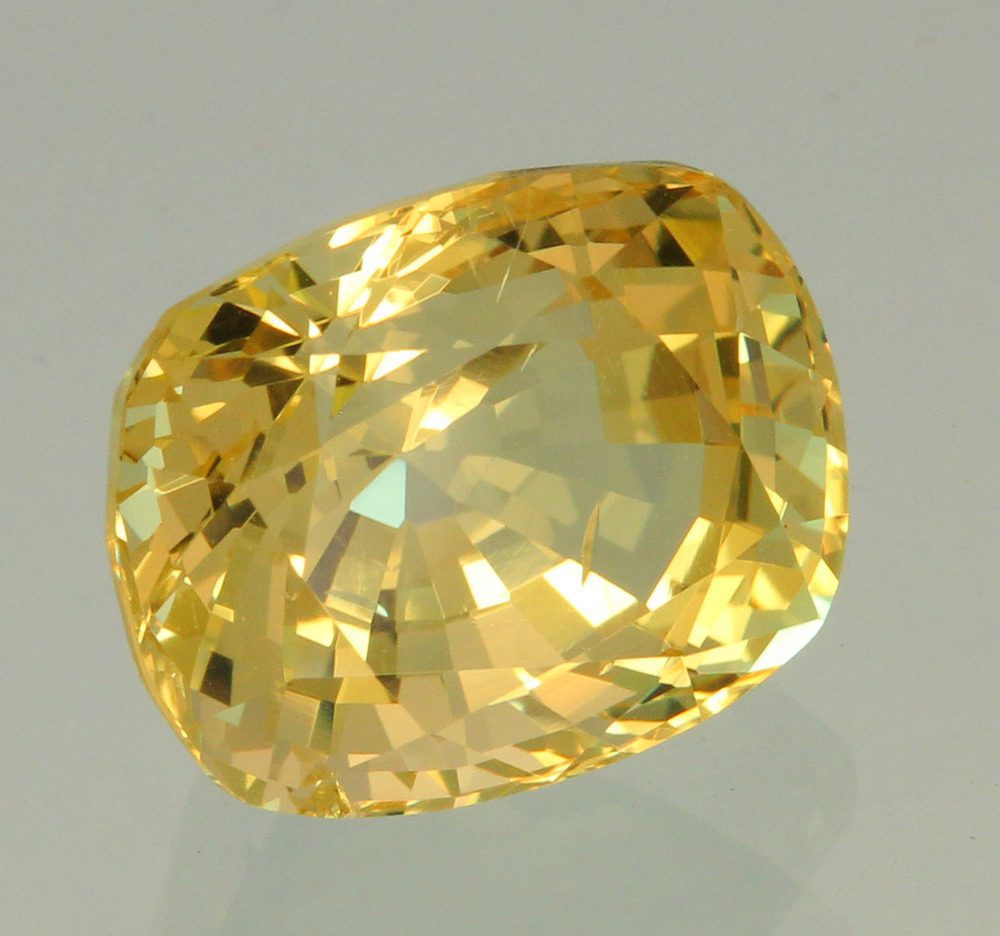 It is a sweet stone for wearing on your neck to increase your confidence and go get 'em.
Chakra: All chakras
This brilliant gemstone contains Silica, Calcite, and Pyrite. It is formed from Aragonites inside fossilized Ammonite shells. A great stone for creating a new you and getting in touch with your past lives, Ammolite symbolizes perfection and the ancient Greek god Ammon.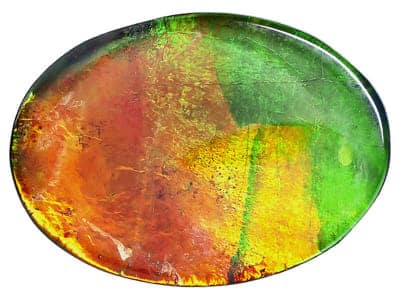 It's believed to contain all the power of the universe, helping you heal from emotional stress. Pair this stone with orange oil to stay awake in the mornings and be a firecracker wherever you go!
Chakras: Root, Sacral, Heart
These rare pearls come from the French Polynesian Islands. Outside the obvious Pirates of the Caribbean reference, many myths and legends surround this type of pearl. These have different meanings in Polynesia and China.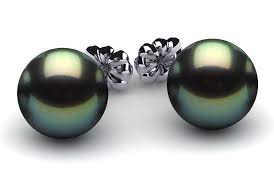 While some believed they attracted oysters and love, others believed them to be made of infinite wisdom from dragon's heads. In Ceylon legend, black pearls were supposed to be from Adam's tears while white pearls were from Eve's tears.
Since men don't cry as much as women, it could explain why the black pearls are so rare. Be careful of this pearl's dark energy when it comes to matters of the heart, but it's useful in black magic applications.
Chakra: Root, All chakras
Silica spheres are the reason for opal's flashes of colors. The dark body though is a different chemical composition, made of the elements carbon and iron oxide.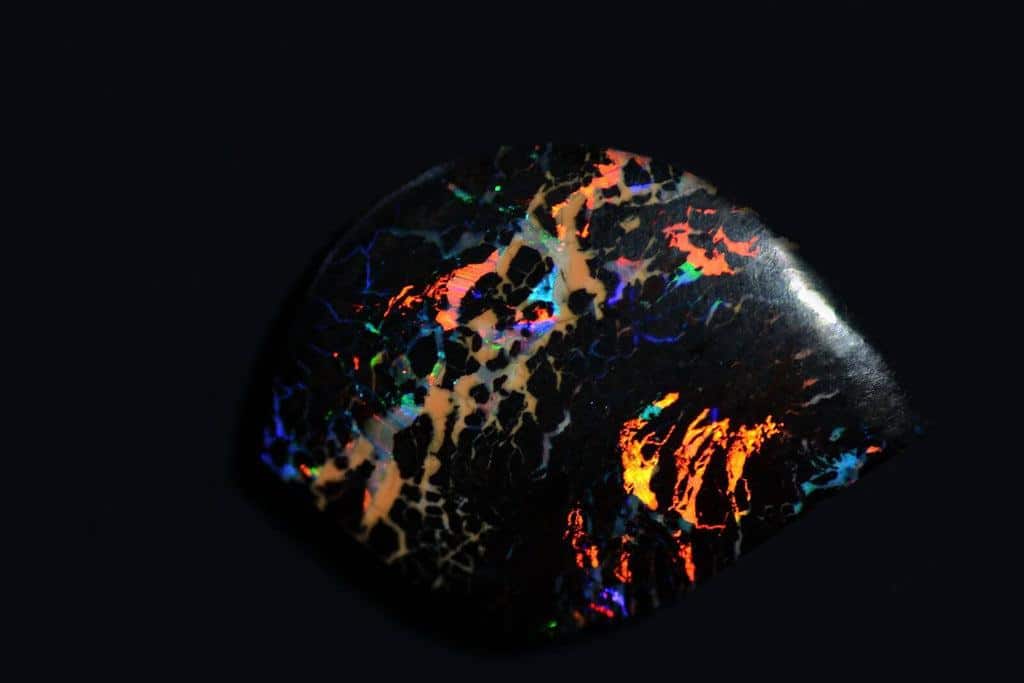 Researchers are still discovering other elements in this crystal, like sulfides and pyrite. Native to Australia and Ethiopia, this crystal symbolizes individuality and promotes endurance.
If you need the strength to let your true self shine, this is the stone for you.
Chakra: Root, All chakras
Boulder opals are unique from other opals in that they have an ironstone backing. They are similar to black opals but tend to be muddier in color.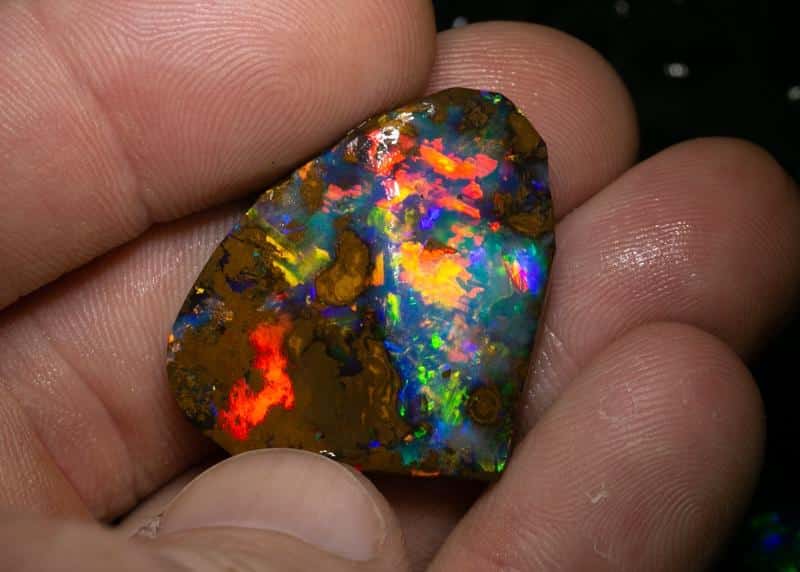 Mined in Queensland, Australia, this opal can ground the feet and calm the mind. They are a great choice for winding down after a busy day, but the fiery colors in these are sure to energize you before bedtime.
Chakra: Root
This jelly-bean-like stone is alluring to the eyes. Just don't confuse it with your daily pill regimen! This naturally occurring stone is exceedingly rare due to so much extraction in the past, affecting marine ecosystems around the world.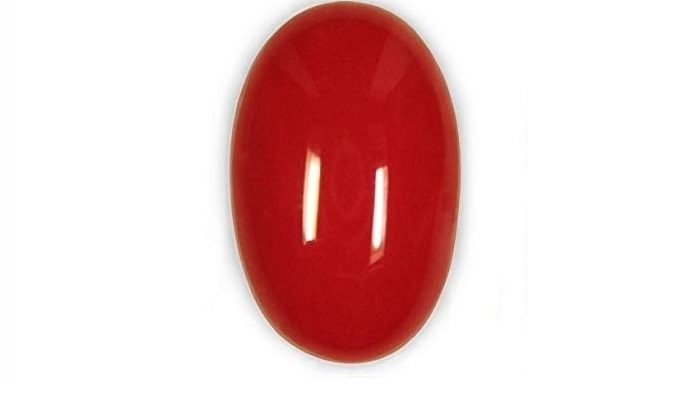 I wanted to give you that warning if you were considering the stone without its environmental context, hence why it is further down the list.
However, this stone is believed to carry masculine energy suitable for military, administrative, real estate, and leadership roles. It is so sought after as it restores digestive and circulatory health. It is associated with Mars and Aries.
Chakra: Sacral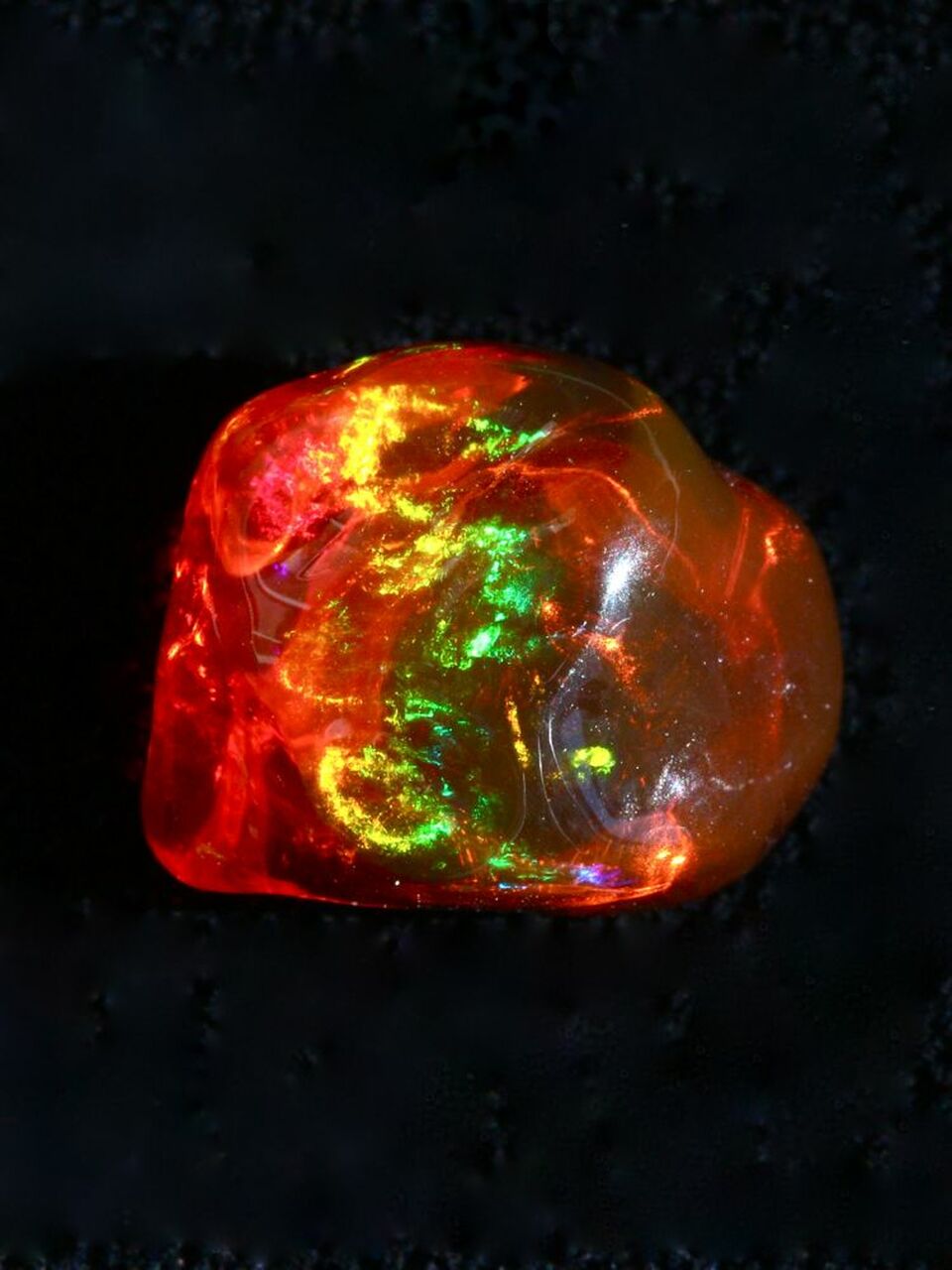 This amazing gem will help you find a fiery attitude on life and it will be your protector and savior, whether you are traveling through the city or the woods.
Chakra: Sacral
This popular but rarer stone is prized for its hardness and wearability. It can aid as a chaperone for all field trips and give you the readiness to take risks.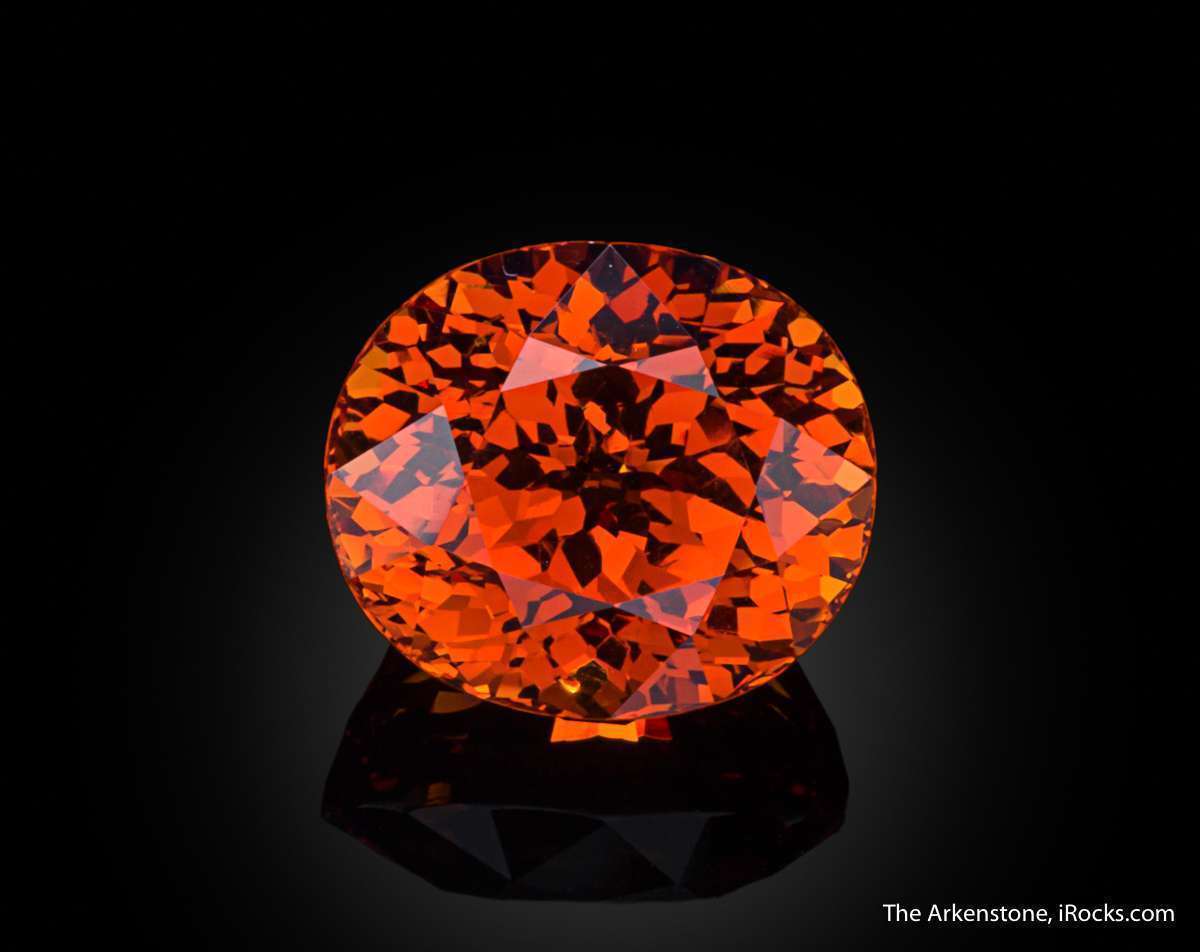 In Buddhism, orange represents life changes. Wear this stone to enhance your style.
Chakra: Solar Plexus
Associated with Capricorn, Taurus, and Aries, this stone can provide you with determination, tenacity, and self-control.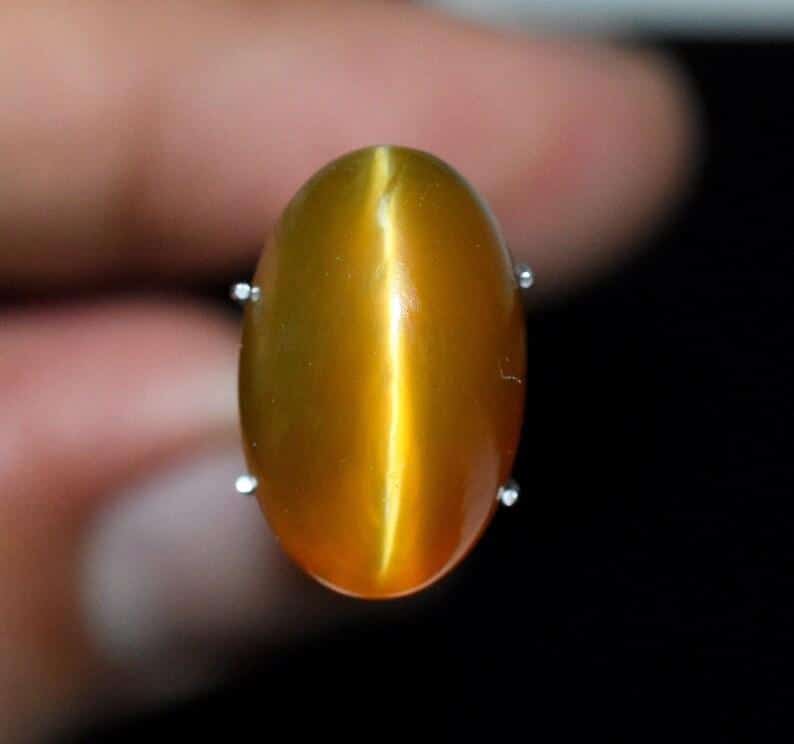 All cat's eye stones stimulate intuition, and this one is believed to be good for enhancing night vision so you can trust your instincts. In crystal healing sessions, it is used to heal the nervous system and pains in the kidneys, pancreas, spleen, and leukemia-related problems.
Chakra: Root
Made of volcanic glass, this contains the volcano's raw energy. Thus this stone is highly recommended for the fire signs Leo, Sagittarius, and Aries.
Obsidian serves as a sword for evil energies and an anchor to lock you into the here and now.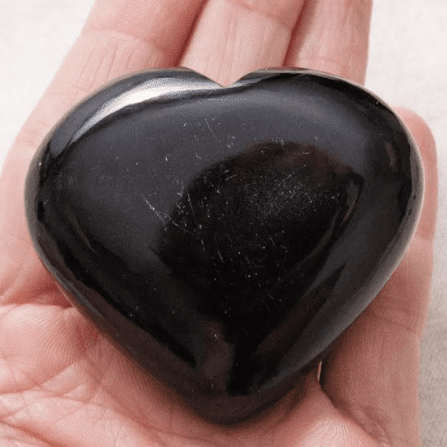 This stone isn't for everyone, but in history, it was used by the Mayans and Aztecs for weaponry and arrows. Sometimes obsidian can have flecks of luster in red, gold, and orange, upon closer look.
Chakra: Sacral
This cool gem is fun to collect in a goodie bag on vacations. This crystal has an empathetic personality when it comes to feelings of fear and anxiety.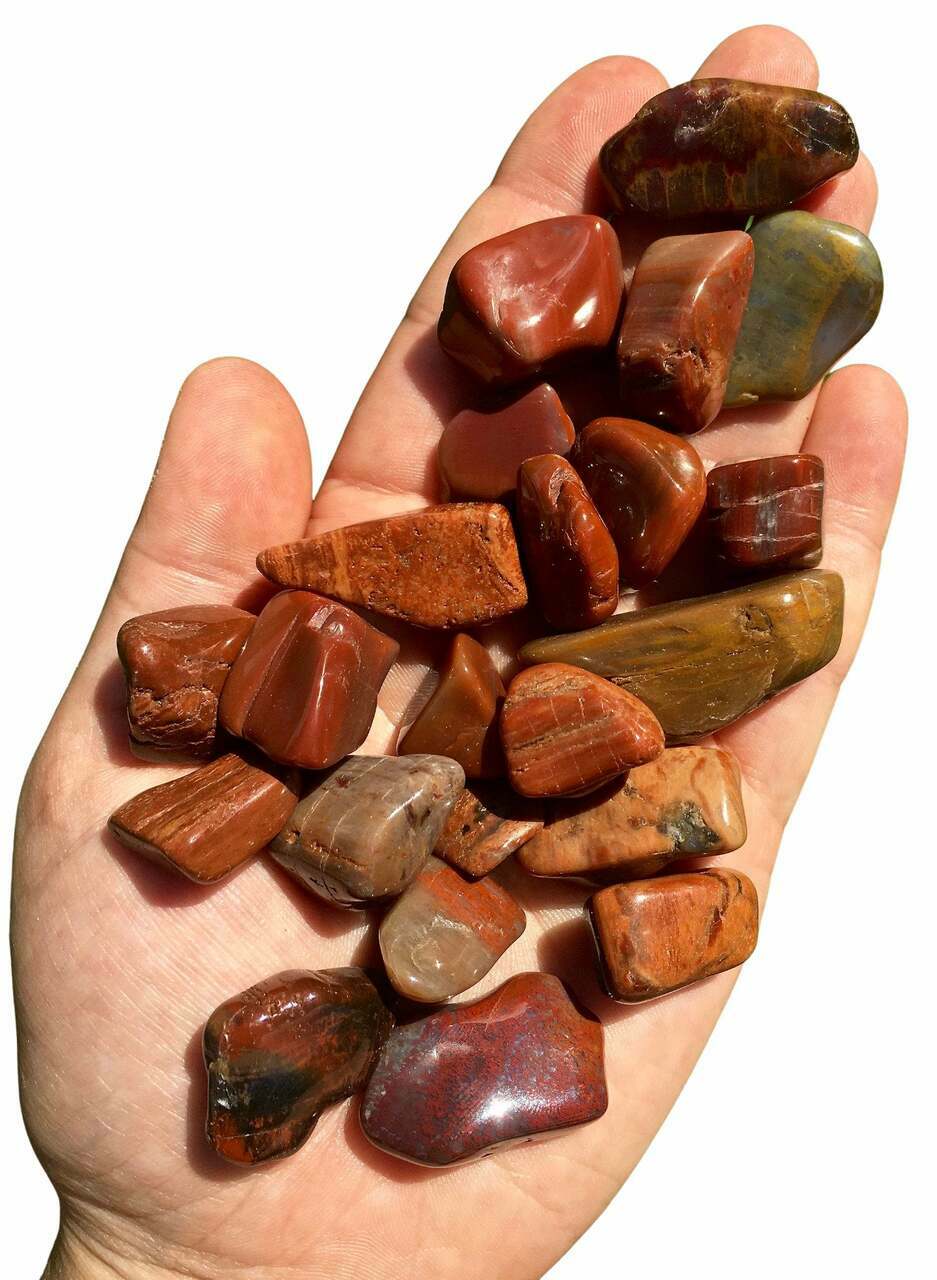 I love that it contains ancient trees so you can feel grounded when you have a lot on your plate. This affordable stone has nothing but good energy to carry good luck to you.
Chakra: Root
Black spinel is often confused with black diamonds because of its rarity. It is made of magnesium aluminate. It is thought to heal the bladder, female reproductive system, and intestines.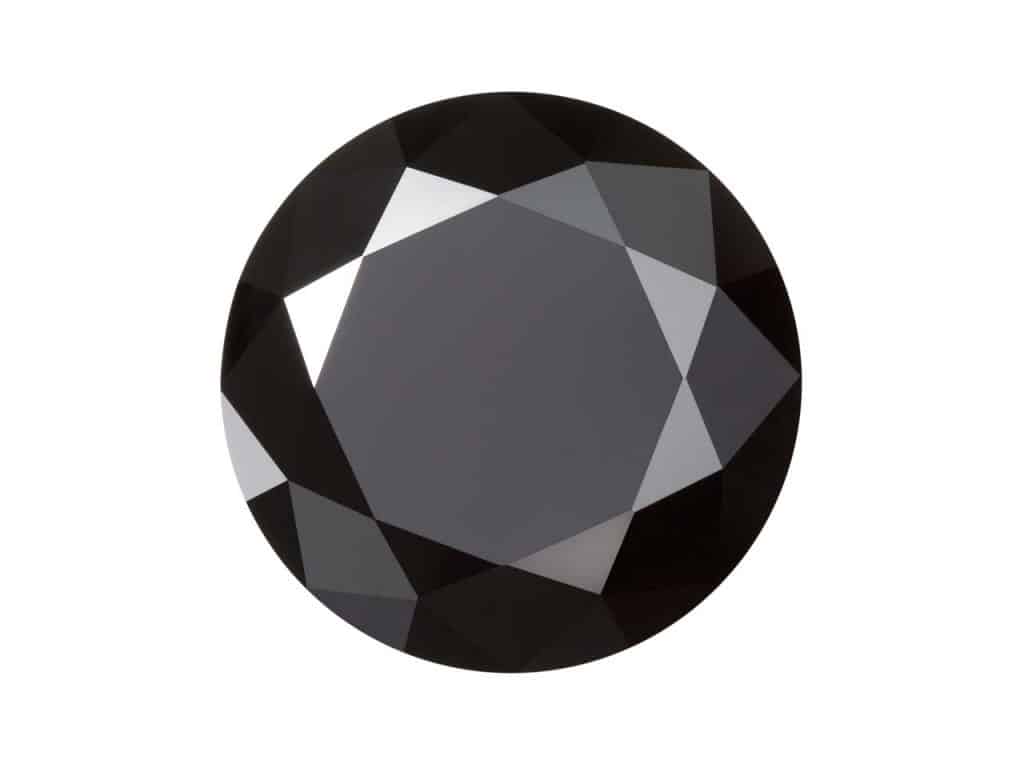 It can dispel sadness by helping you find the light in the dark and compared to other black crystals, its energy isn't too overwhelming for others to handle in social situations. This will give you the strength you need to re-establish relationships and find calm.
Chakra: Root
This strengthening crystal is popularly used in men's jewelry and represents honor and chivalry. This stone can come into play if you ever feel like people are walking all over you. This comes with the affirmation that enough is enough, while still allowing you to be kind and generous to others.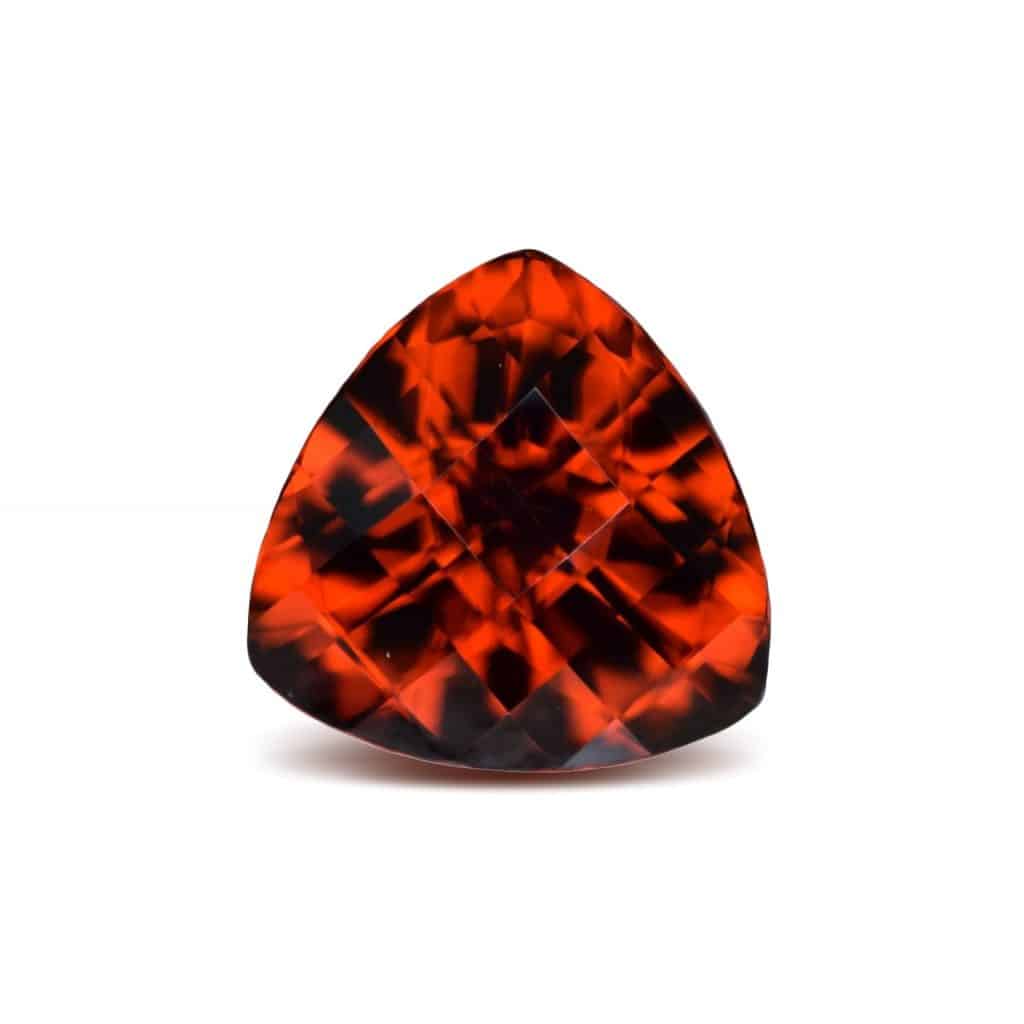 Red zircon will help you find those who are more in alignment with your higher self. This rejuvenating crystal serves as a compass to navigate you when your life's ship is sinking in cruel waters by lifting you out of depression and onto the shore.
Chakra: Sacral, Solar Plexus
The official stone of Oregon, you might resonate with this stone if you are from the state or know someone from there.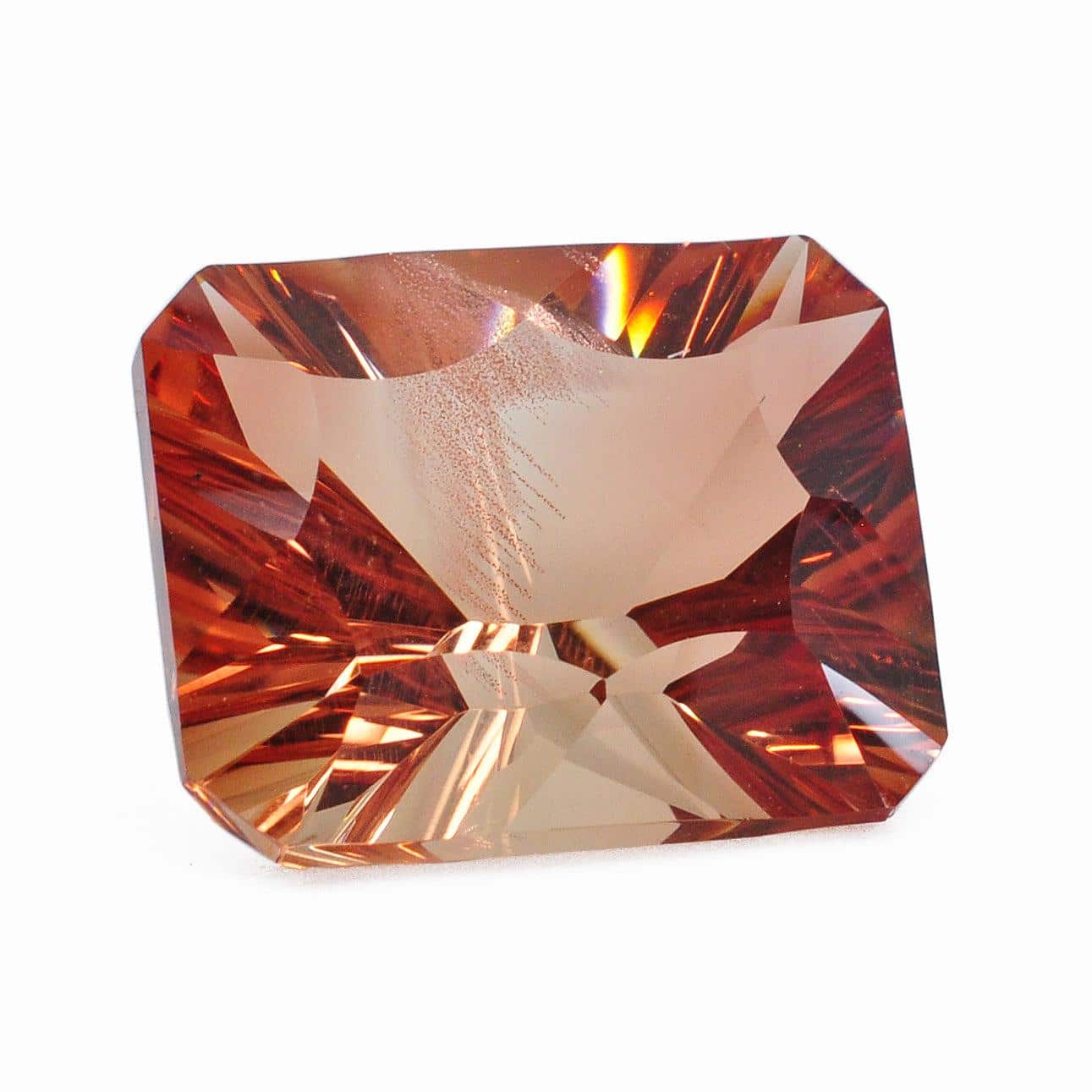 Found in deserts of ancient volcanoes, it bestows positive energy upon the bearer. May sunstone bring love and light to you from the heavens afar.
Chakra: Root
The blizzard stone is made up of feldspar, serpentine, magnetite, and biotite. This is an igneous rock that cooled down gradually when it was inside the earth.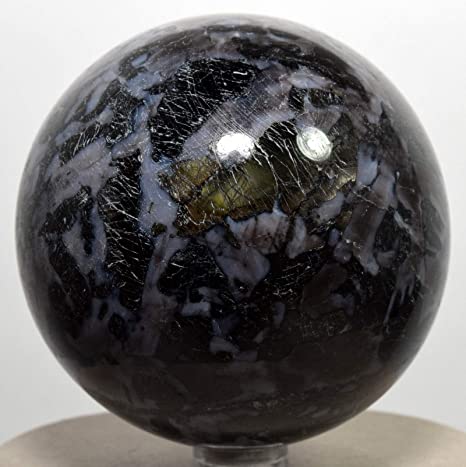 Blizzard stone balances the pH of the body and can be used by crystal workers to treat fevers, infections, and sprains.
Additionally, it regulates the cardiovascular system. Carry this stone when you want to promote healthy boundaries with others, balance responsibilities, and adjust your brain wave rhythm. Yeah, it's that awesome for healing!
Chakra: Sacral
This beautiful type of orange garnet is a good choice for inspiring a bright attitude to start the day. This makes a great pendant, stone, or impressive ring and can come in very large sizes.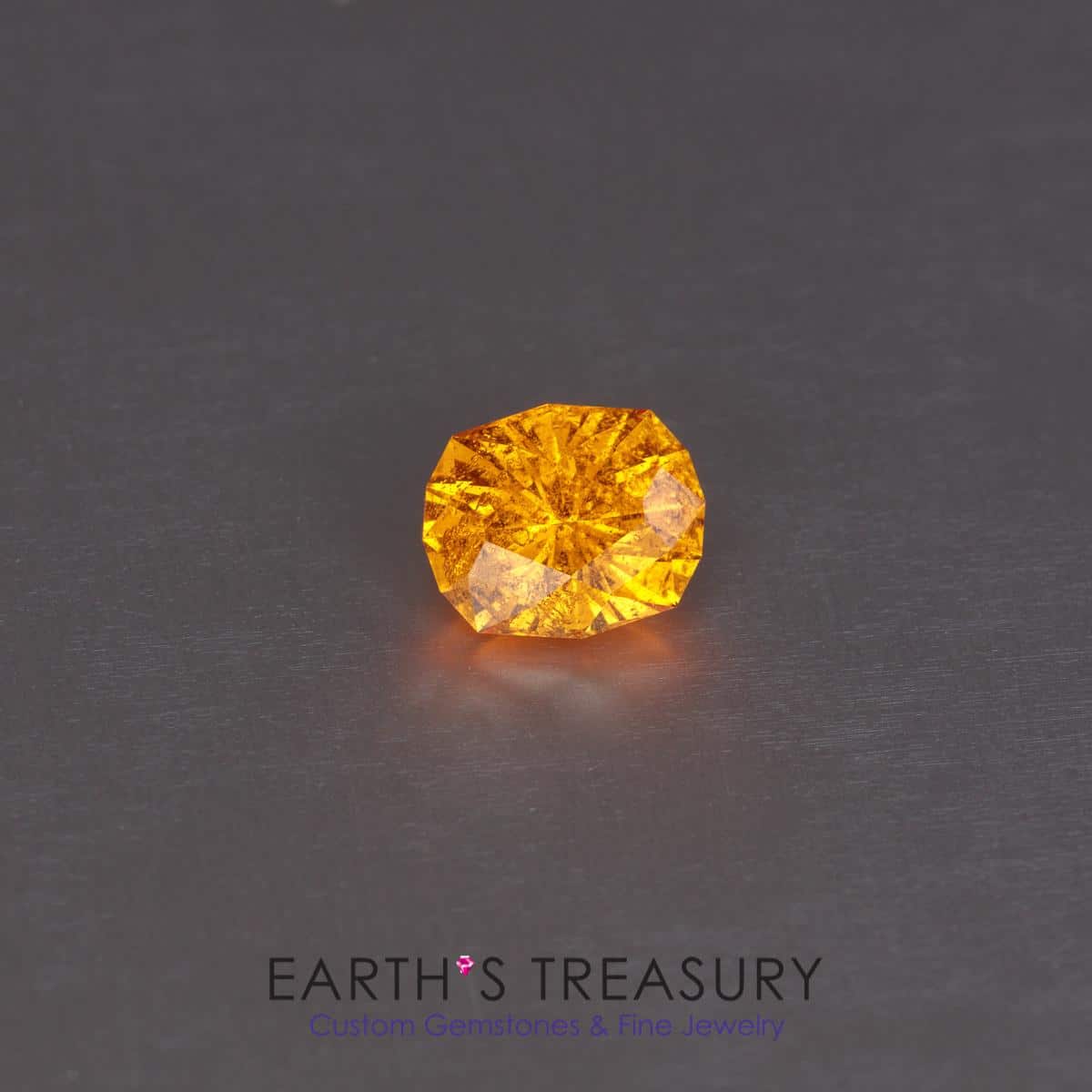 Spessartite is a manganese aluminum garnet that can contain other elements like iron in small amounts.
Chakra: Sacral
Sapphires achieve their color through natural radiation, so they may fade upon exposure to intense heat or daylight.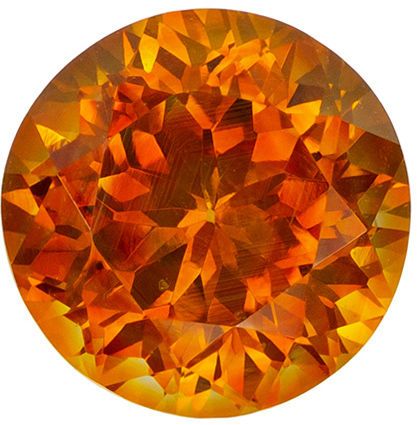 They come from Madagascar, Sri Lanka, Australia, and Tanzania. Useful for manifesting joy and friendship, these exquisite crystals will cheer your heart.
Chakra: Solar Plexus
The Dao used pyrite to decorate their capital. This mineral was used by wizards in laboratories for magical spells. While some associate it with deceit and corruption of the mind, it is a popular tool for feng shui in the home.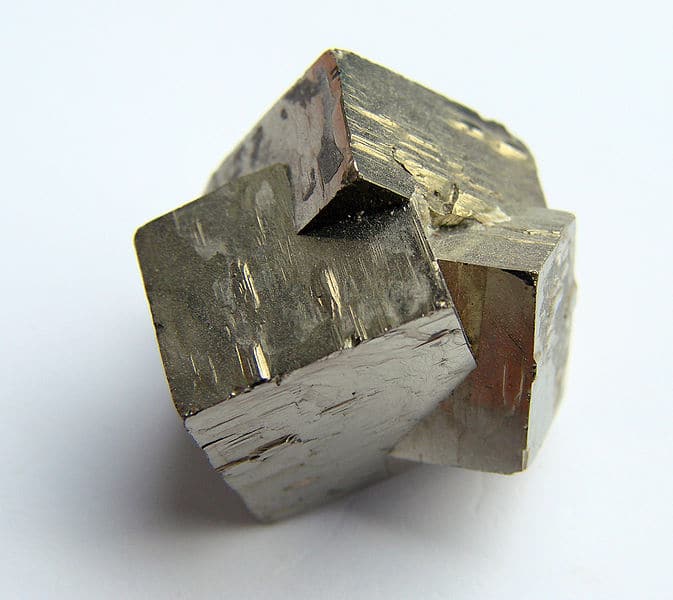 It is closely related to the solar plexus area so it will increase your energy, strength, and confidence. Adding this stone to a desk in the back middle section of your home can attract fame and wealth.
Chakra: Solar Plexus
Sapphires range in all colors of the rainbow, including various shades of yellow. This beautiful stone represents blissful marriage, loyalty, good health, and longevity.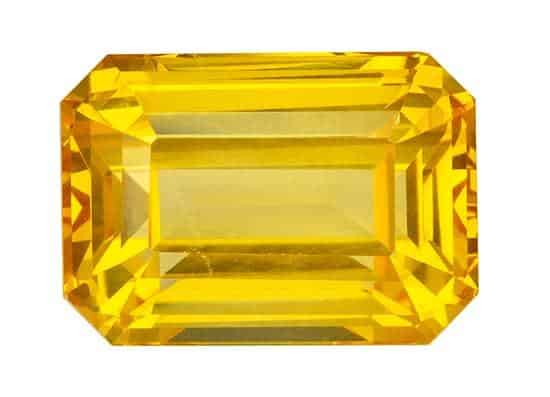 In India, these are often worn at weddings to show support to the bride and groom and ensure a long-lasting marriage. This will give you strength when it comes to making commitments for the long term.
Chakra: Solar Plexus
Part of the Nesosilicate family, this joyful stone is recommended in addition to cognitive behavioral therapy and art therapy for those with depression due to its vibrant yellow color.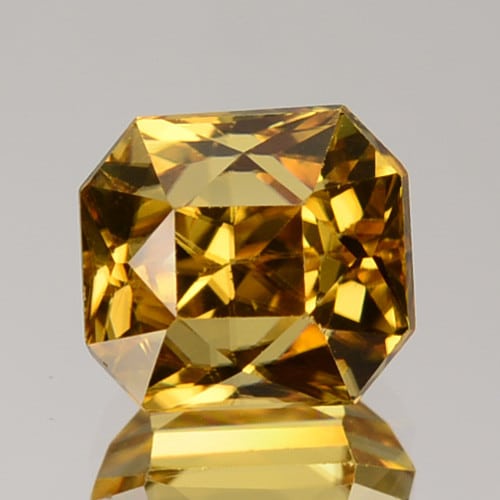 It is ruled by Venus, the planet of love, and Jupiter, the planet of fortune and blessings. If trying to conceive a child, this stone can enhance fertility by giving you the strength you'll need for pregnancy.
Chakra: Solar Plexus
This stone is often confused with Heliodor (#45 on this list), but Heliodor is a more greenish-yellow while yellow beryl is the superior golden variety.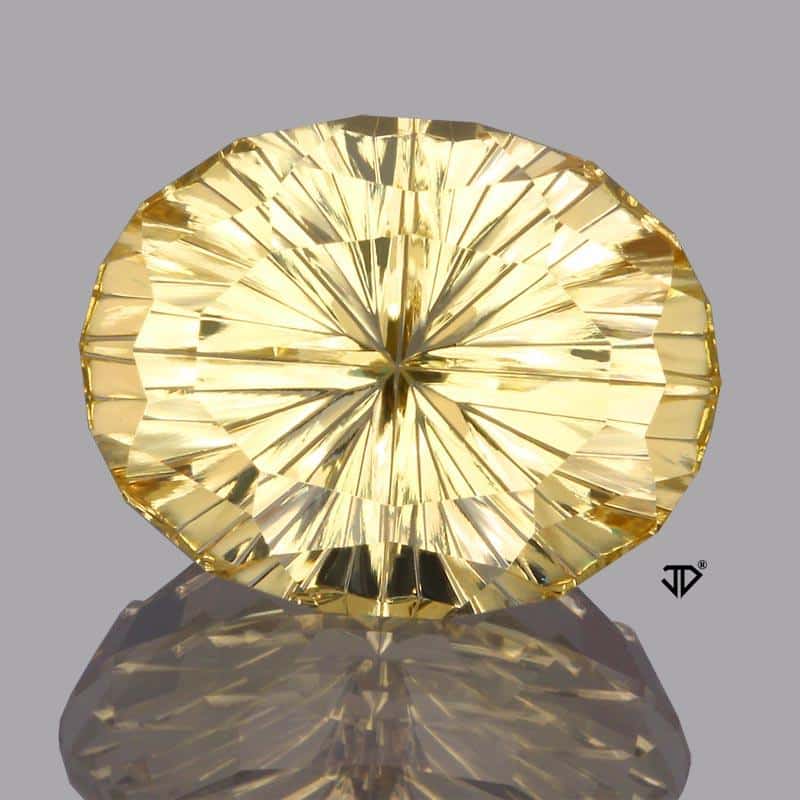 It can serve as a cheaper substitute for yellow sapphire to attract prosperity and new beginnings. The ancients believed yellow beryl was integral to removing fears while traveling to new places.
Utilized to enhance physical and spiritual vision, the apatite cat's eye can support your bone health.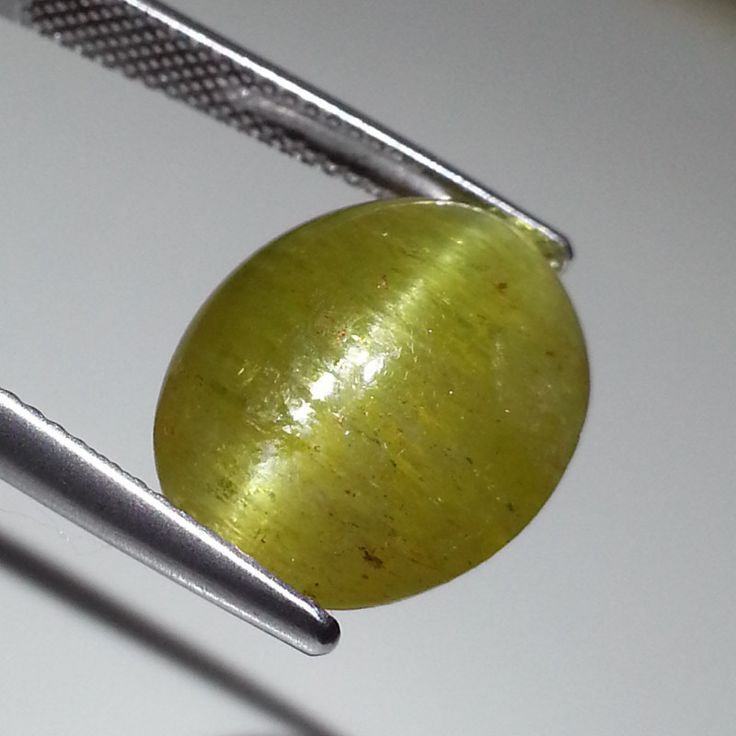 It's an empowering addition to reinforce spontaneity in gambling, racing, and risky endeavors. It is believed to enhance speed and cure body aches.
This color-changing jewel appears golden in natural light, but greener in white light.
Chakras: Solar Plexus, Heart
This is a transformative crystal that can easily aid in theatrical applications, like auditioning for a movie, TV show, or play. Wearing it on your neck or wrist can slow your pulse down even after your adrenaline kicks in. No more stage fright jitters!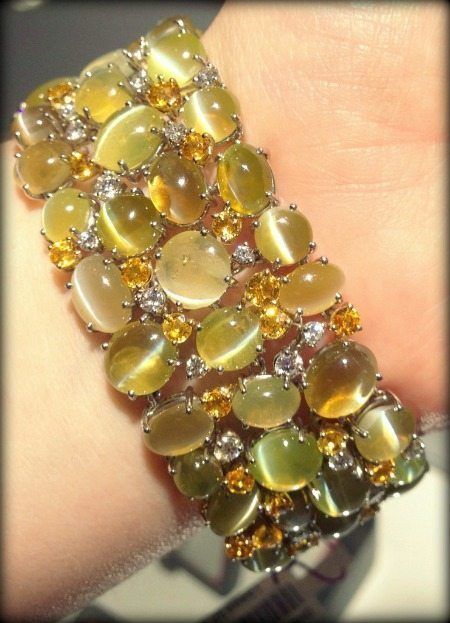 Alexandrite will boost your luck and is a great gift for Geminis and Cancers born in June. It ranges from pink to dark green, but there are rare lime-yellow varieties as well.
Chakras: Solar Plexus, Sacral
This luxurious type of pearl will attract a wealthy crowd to the wearer.
Although golden south sea pearls are more expensive than white pearls, there is no shortage of jewelry made with this crystal. Wearing this to a dinner party can help you stand out amongst everyone else.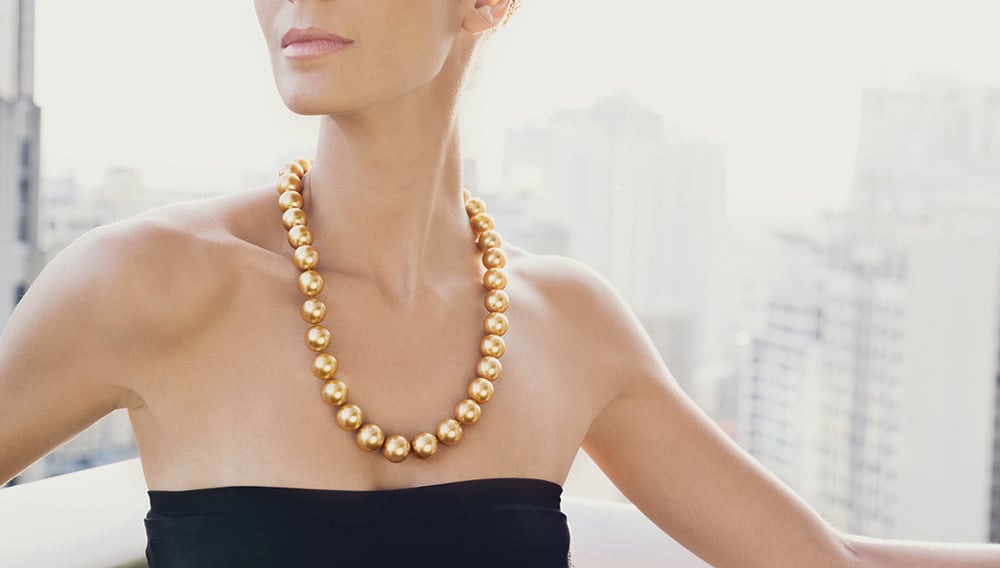 You'll find you don't need to drink as much alcohol when you wear this stone due to its ability to relax and increase your verbal frequency in conversation.
Chakra: Solar Plexus, Root
This amazingly unique stone will bring a positive light to any situation. Placing this gem in the bedroom will help you stay safe at night and protect you against evil energy.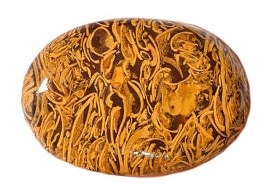 It is highly durable so you can wear it with confidence even while dealing with unforeseen circumstances. You'll find this very grounding when wearing it out in nature so you can focus on what's ahead of you and not what's behind.
Chakra: Root
This loving stone will support you when you set it in your lover's wedding ring. Red spinel increases gratitude, loyalty, and mental stamina.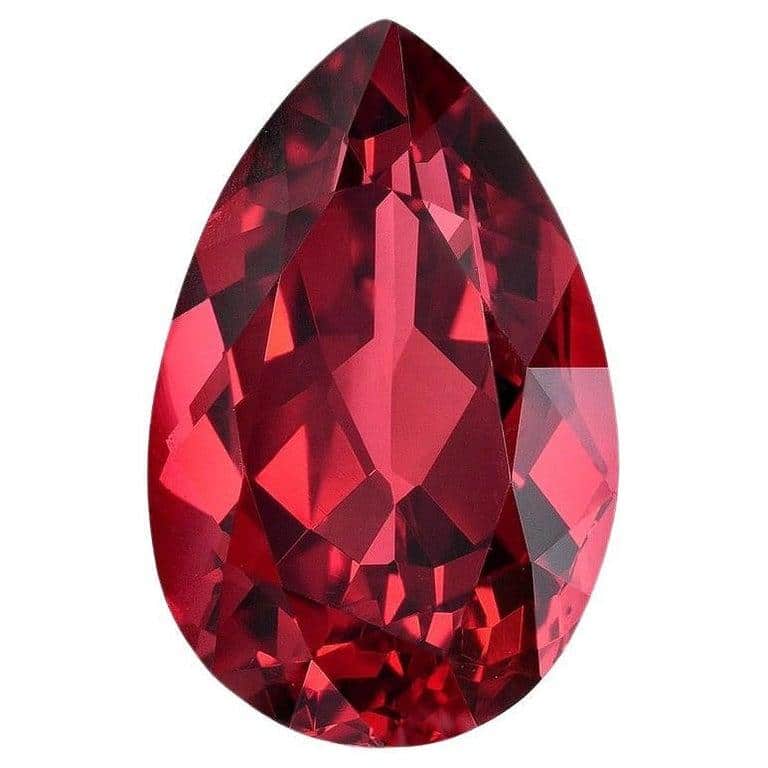 You will feel a deep sense of devotion and care while wearing this phenomenal gem. It is expensive, but with a hardness of 8/10, you'll find it to be a long-lasting choice.
Chakra: Sacral
Also known as the precious or imperial topaz, this shade is the rarest. If you're getting a manifestation journal, this stone can help bring your true desires to reality.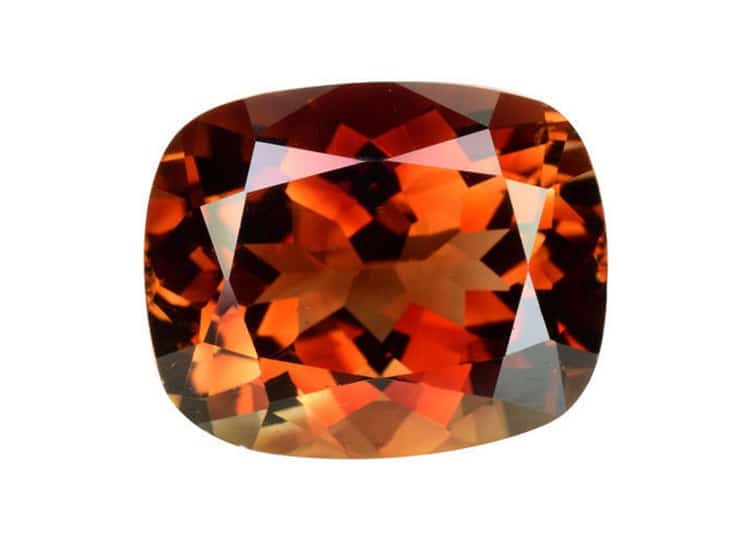 It can reduce pain in many areas. It will give you the vigor and enthusiasm you need to take the right path.
Chakra: Solar Plexus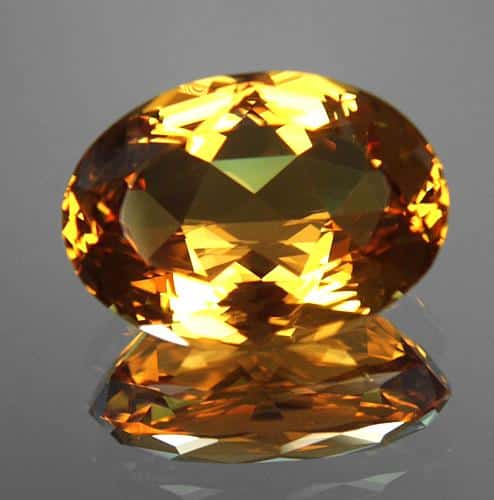 While driving to work, wearing a heliodor or keeping it in a sachet in your purse can help attract joy, reduce road rage, and protect you from accidents as it is associated with good luck, authenticity, and willpower.
Chakra: Solar Plexus
All shades of fluorite are associated with intellect, as you typically find them in pointed forms and shapes.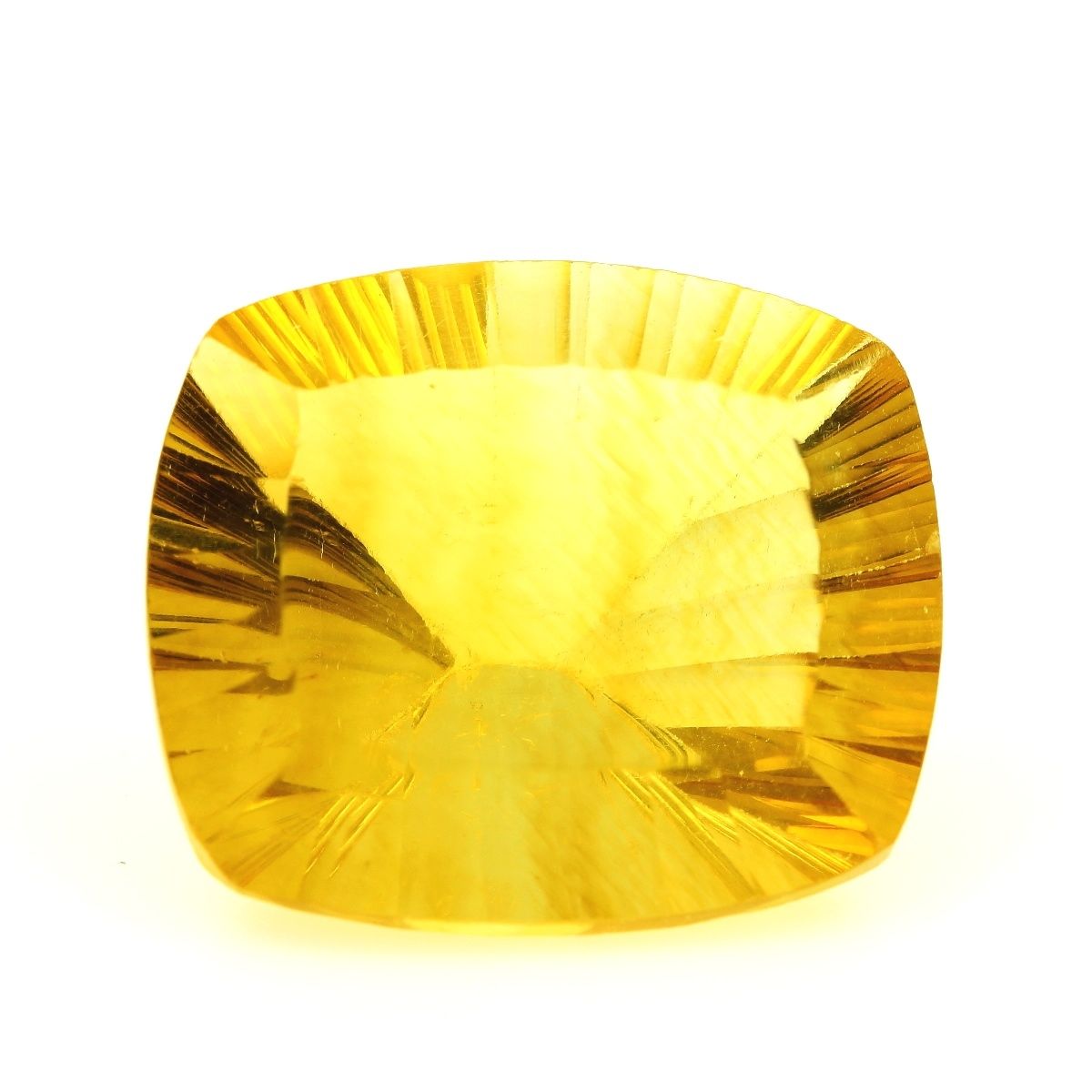 It will help you find a deeper understanding of complex situations and find deeper meaning in life. This powerful stone will clear away muscle weaknesses so you can get motivated to accomplish what you need to get done for the day.
Chakra: Root
This protective stone will serve as another eye for unforeseen danger. Cat's eye quartz is great for engagement rings as it brings renewed energy and fun to a loving relationship.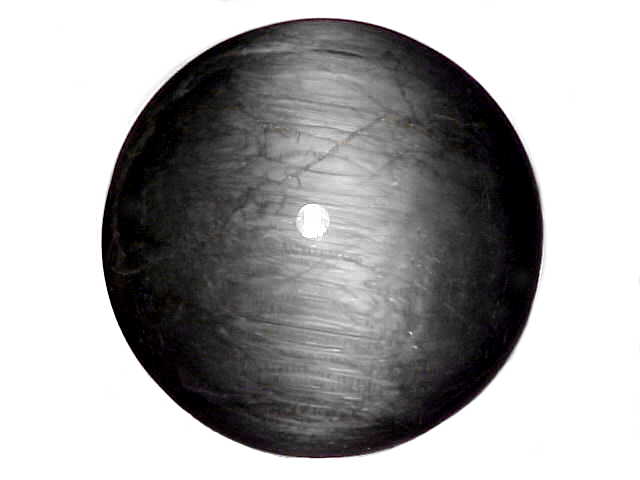 Associated with good fortune, this beautiful stone is filled with positive energy. Usually gray, this gem will be a great choice for root chakra meditation.
Chakra: Solar Plexus, Heart
This is the sharpest cat's eye you'll find, yet the color behind it looks just like ginger tea with milk and honey. This soothing gem will relax you during troubled times but also help you stay on task at work and while cleaning the home.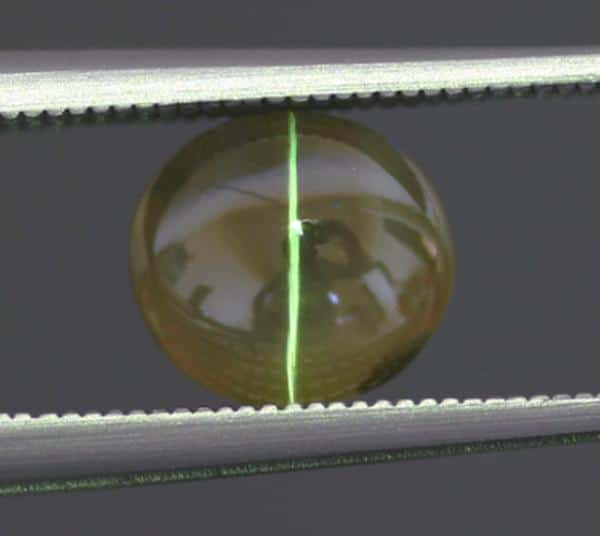 Ranging from yellow to yellowish-green, it will support your solar plexus and heart chakras so you can work efficiently but also love and be loved back. Pair this with some sun or pond paintings in your office for a stylish desk accessory.
Chakra: Root
This stone doesn't have a huge astrological significance besides those born in July (Cancer or Leo). This crystal will strengthen motivation and bring positive thoughts to the wearer so you can sleep better and stress less.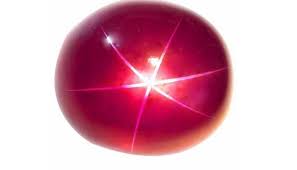 This pink stone is especially helpful for incorporating a beginner's mind and innocence. It's a fashionable stone for wearing while singing on stage to attract fame and admirers.
Chakras: Sacral, Crown
I had the privilege to sell this unique stone in a jewelry shop when I was 16 and I was surprised at how many people were drawn to it, despite it being hidden towards the back of the shop.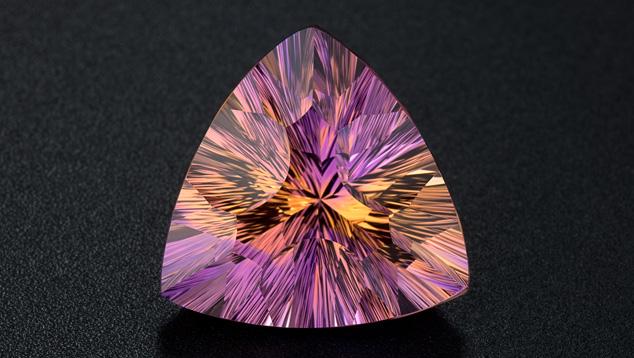 Ametrine contains orange and purple colors, so it supports both sexual and spiritual health. Rectangular versions of this stone make for powerful rings.
Chakra: Root
This specific type of ruby is a sought-after color because it is the deepest shade of red you can find in rubies. It is useful for diplomatic careers and competitive exams.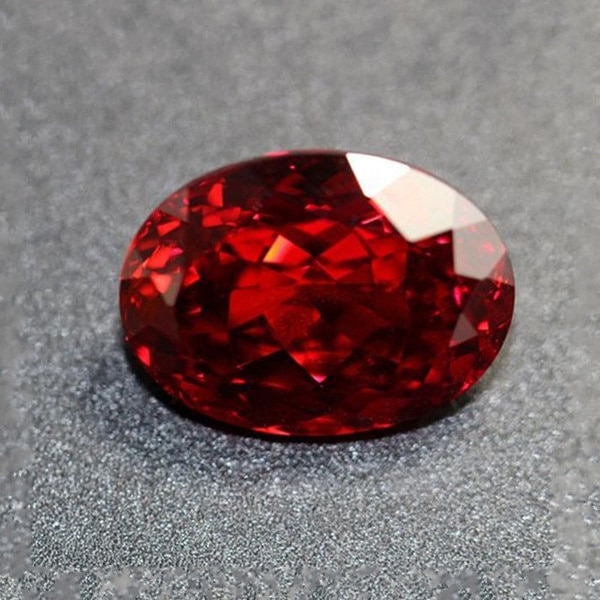 It will give you insight into balancing your expenses while it supports your circulatory system. This stone is believed to enhance paternal relationships and heal patriarchal imbalances in society.
Chakra: Solar Plexus
Associated with the fall harvest, placing a yellow topaz accessory in your home garden can attract abundant crops.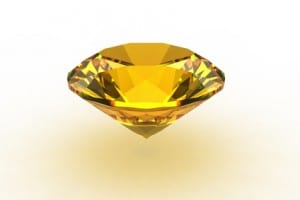 The Stone of Ra, the Sun God in Egyptian culture, is considered sacred. Yellow topaz is believed to contain the energy of heaven so you may feel ultimate serene energy when you wear it. It will strengthen the growth of any project you start and prevent addiction disorders.
Chakras: Solar Plexus, Sacral
Similar to yellow topaz, golden topaz also has similar meanings but is best for attracting divine friendships, charity, and finding your passion.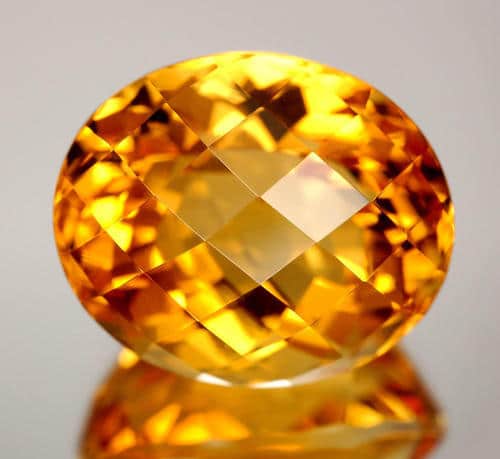 If you're a Scorpio or Leo, this stone will be especially drawn towards you. This one is also best for singles while yellow topaz may resonate more with coupled people.
Chakra: Root
I'm still obsessed with the look of this ruby as it is typically more pink and opaque than other varieties.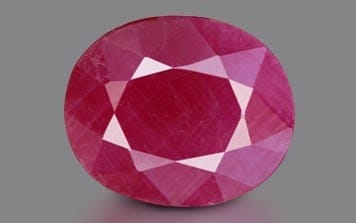 For those born in July, it will enhance the outgoing parts of your personality. It also aids in heart problems and detoxification. It is more affordable than red rubies and enhances confidence, making it a great choice for students.
Chakra: Solar Plexus
Wearing pieces of this stone in an essence can provide hope and joy to the wearer. It stimulates healing in the solar plexus chakra by providing charged energies and inspiration.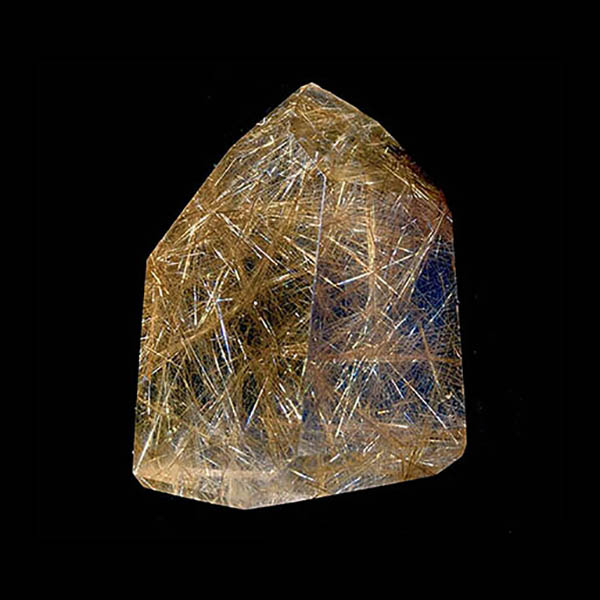 Rutilated quartz symbolizes repressed memories that need attention and it can work if that resonates with you. Spray it in your room to remove stagnant fields.
Chakra: Root
A purplish-red garnet, rhodolite pairs well with a vase of roses and a rose candle for your altar. It is associated with deep-rooted love, sensuality, and the law of attraction.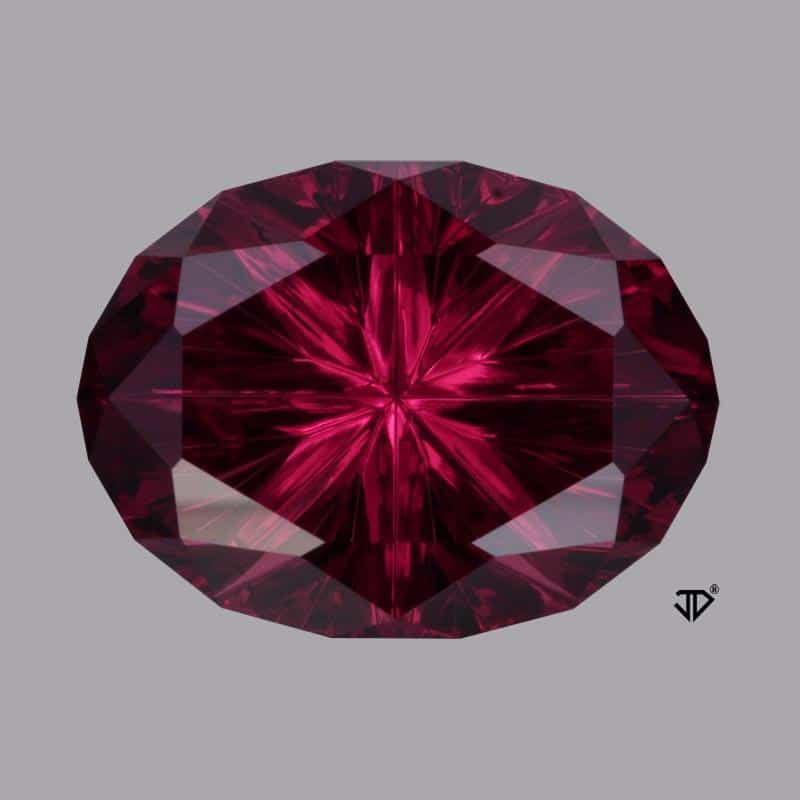 Wearing this on a date will strengthen your bond with the other person by guiding you to pay close attention to their words and asking the right questions.
Chakra: Sacral, All chakras
If you are attracted to this stone, it could mean you are dealing with hardship but inspiration is on the way. The beautiful thing about this crystal is it comes in all colors of the rainbow, and the meaning changes according to the color.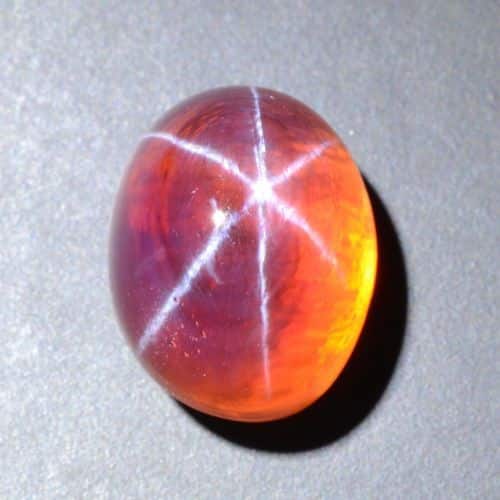 The more common blue versions are associated with the throat chakra, which represents speaking your truth. This beautiful sunset color however is a more perfect fit for strength intentions. It is fantastic for a romantic boat ride on the water; just make sure it's in a secure spot!
Chakra: Root
Unlike some semi-precious stones on this list, the precious pink, green, and watermelon tourmalines do nothing but appreciate with time so it is a great investment for your future.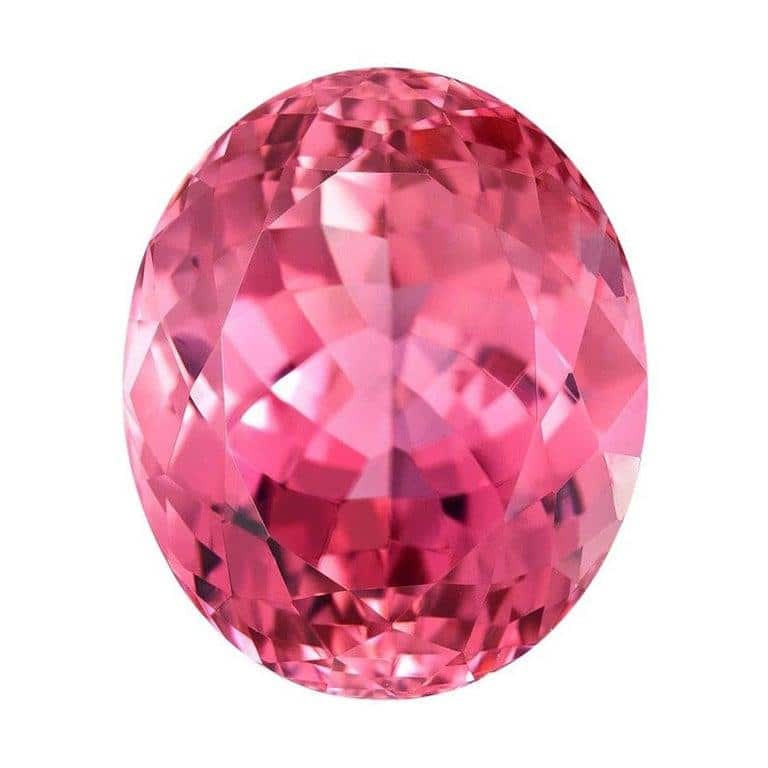 This is not my first choice for strengthening the soul, but it is one of my favorite stones for its resemblance to butterfly wings (if you're like me, a Libra born in the Year of the Rabbit then your spirit animal is a butterfly!)
Chakras: Root, Heart
During tough times, I have experienced a motherly calm while wearing this stone. Like a butterfly, it is incredibly lightweight to wear so you can feel a great spring in your step.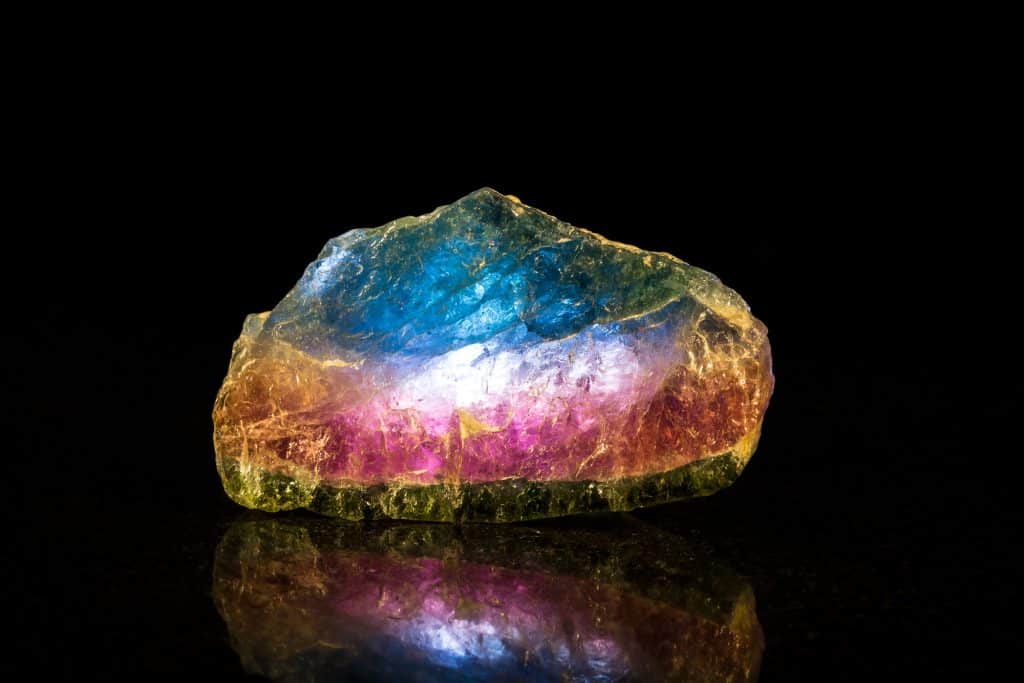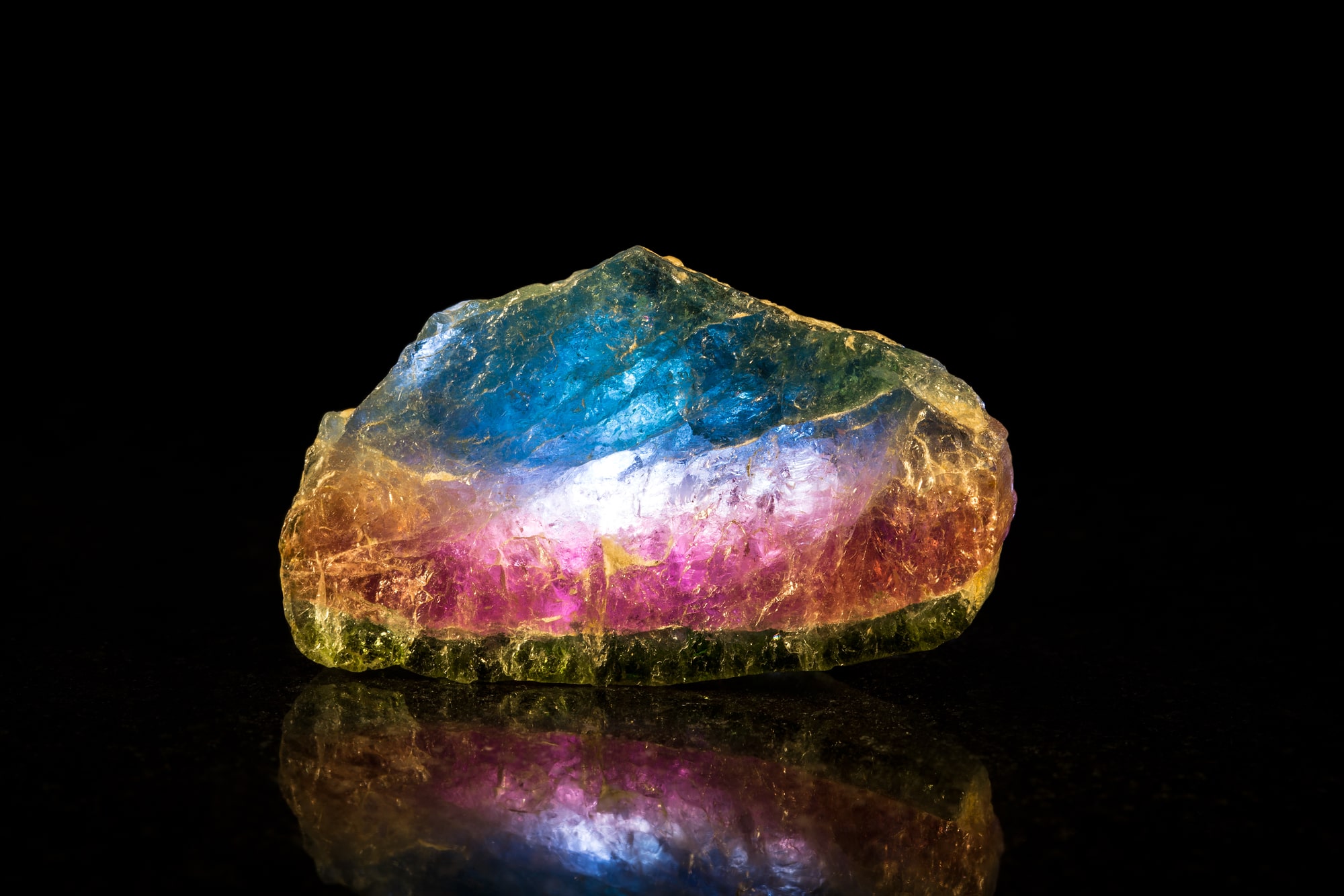 I want this kind of stone for my engagement ring in the future because it contains such magical heart-warming energy in comparison to the classic diamond.
Chakras: Root, Heart
This beautiful stone is a unique addition to your purse sachet. Rhodochrosite is made of manganese carbonate but they are a softer stone with a hardness of 3.5-4.5.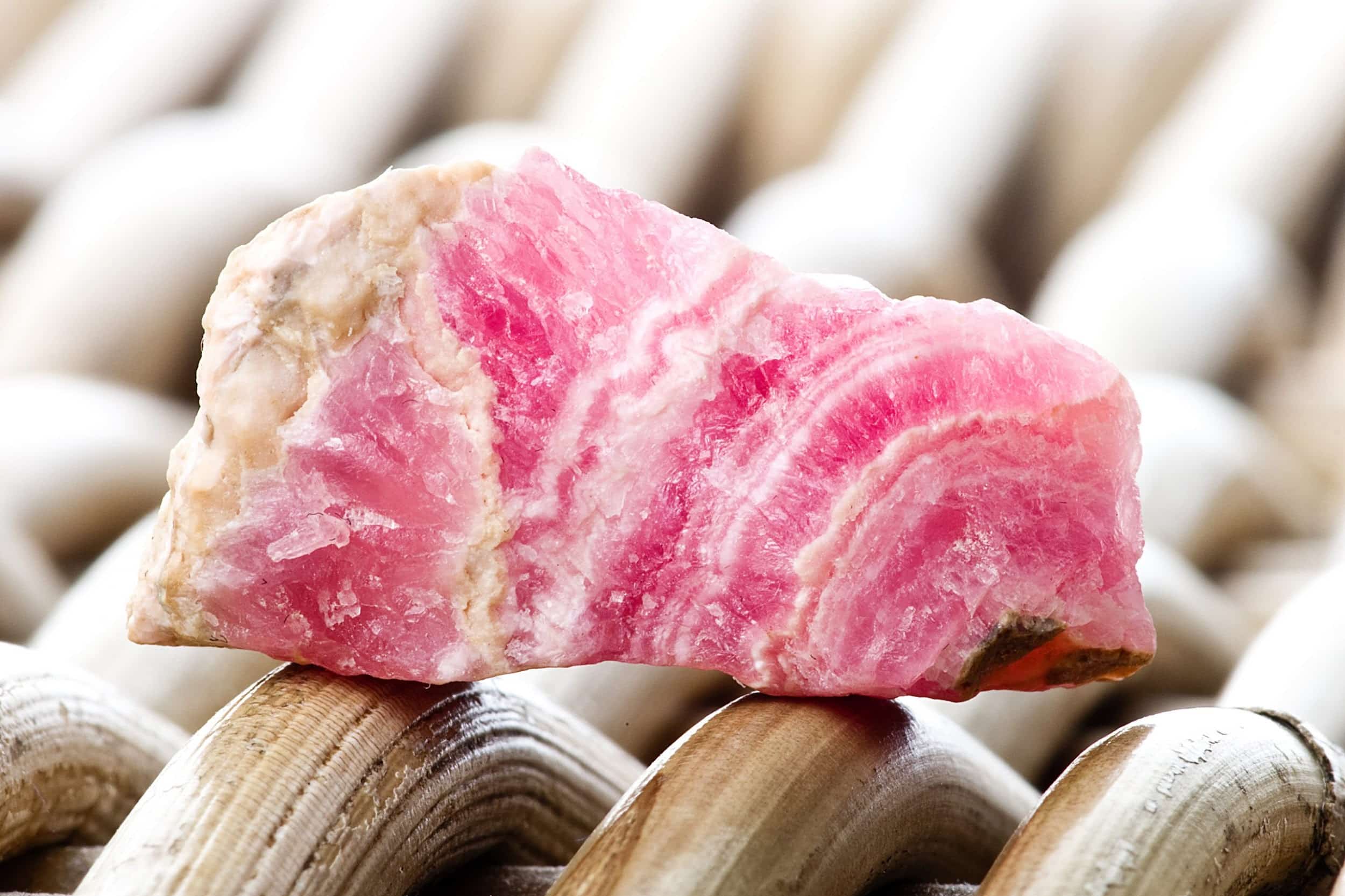 It is often mistaken with rhodonite (below at #63) and rhodolite (above at #58) because of its pinkish color but can be distinguished by its white rings. It can heal your inner child and help you identify destructive patterns inhibiting your strength.
Chakras: Root, Heart
This is a rare color of the jade family as jadeites often come in blue, green, or white forms, but red forms do exist. The blue and green forms are more for the upper chakras, but the red one is the strongest vibration for the intent of personal power.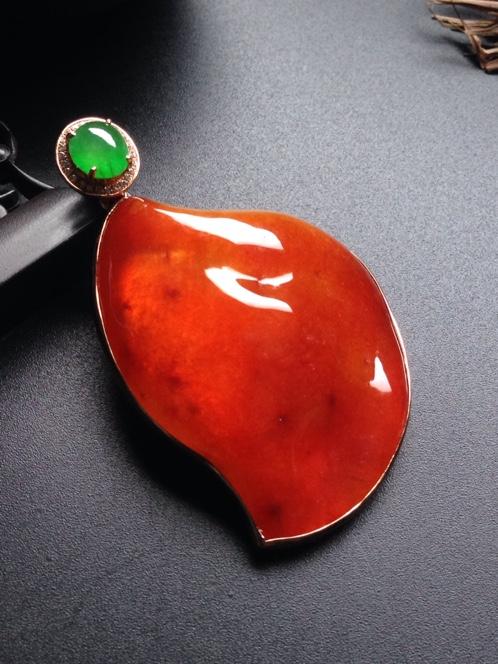 Jadeites were used thousands of years ago as weapons. Jadeite is more lustrous than jade due to its natural whiteness, but other colors are created by impurities.
Chakras: Solar Plexus, Sacral
You can frequently find amber in the form of carved necklaces. I have a carved tiger amber necklace that increases my confidence significantly upon wearing.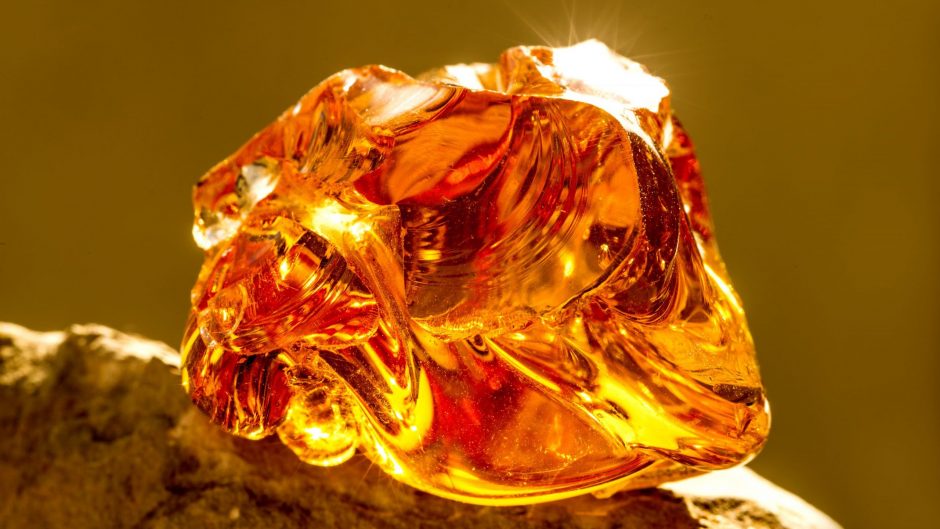 Although it is a common mineral all over the world, pure forms are rare given that it does not typically form without plant or animal material. Amber isn't a true gemstone but is fossilized tree resin over 30-90 million years old! Asian cultures regarded it to have the "Soul of the Tiger". You can wear this to cultivate your past life connection and get in touch with nature.
Chakras: Heart, Root
Nicknamed the "Stone of Love" this crystal strengthens the cardiovascular system and heals relationship trauma.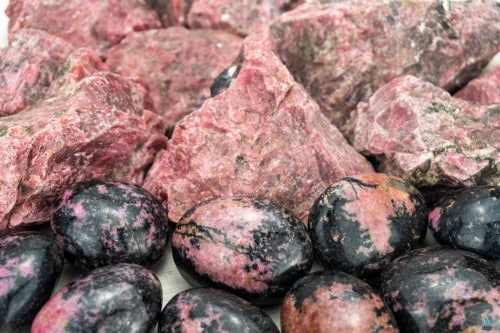 Some forms contain black and brown inclusions but it's generally pink in color. Use this stone while dream journaling to uncover the sources of subconscious insecurities.
Chakras: Crown, Heart, Root
Purple varieties of this stone are more strongly associated with the crown chakra, but it also comes in pure pink root chakra varieties.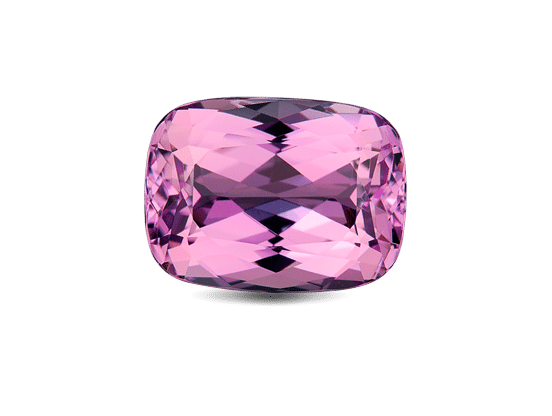 It has a deeply spiritual meaning in that it will connect you with your higher power when you need strength most. Kunzite rocks will answers prayers and give back through the gift of divine introspection.
Chakras: Root, Heart
The mantra for this stone is "Life is good." It is often used for healing depression and removing negative thoughts and emotions in crystal healing sessions.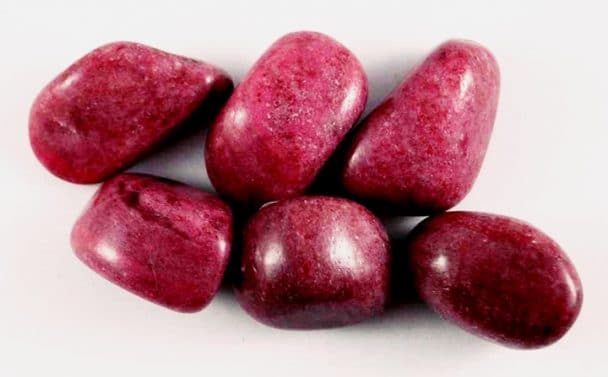 It improves your awareness of the possessions and talents you already have and in that way, it can aid with excessive spending.
Chakra: Solar Plexus
Grossular garnet comes in many colors. It contains calcium and aluminum silicate. If assigned to a group project, this stone can help you pick proper partners and delegate tasks through cooperation.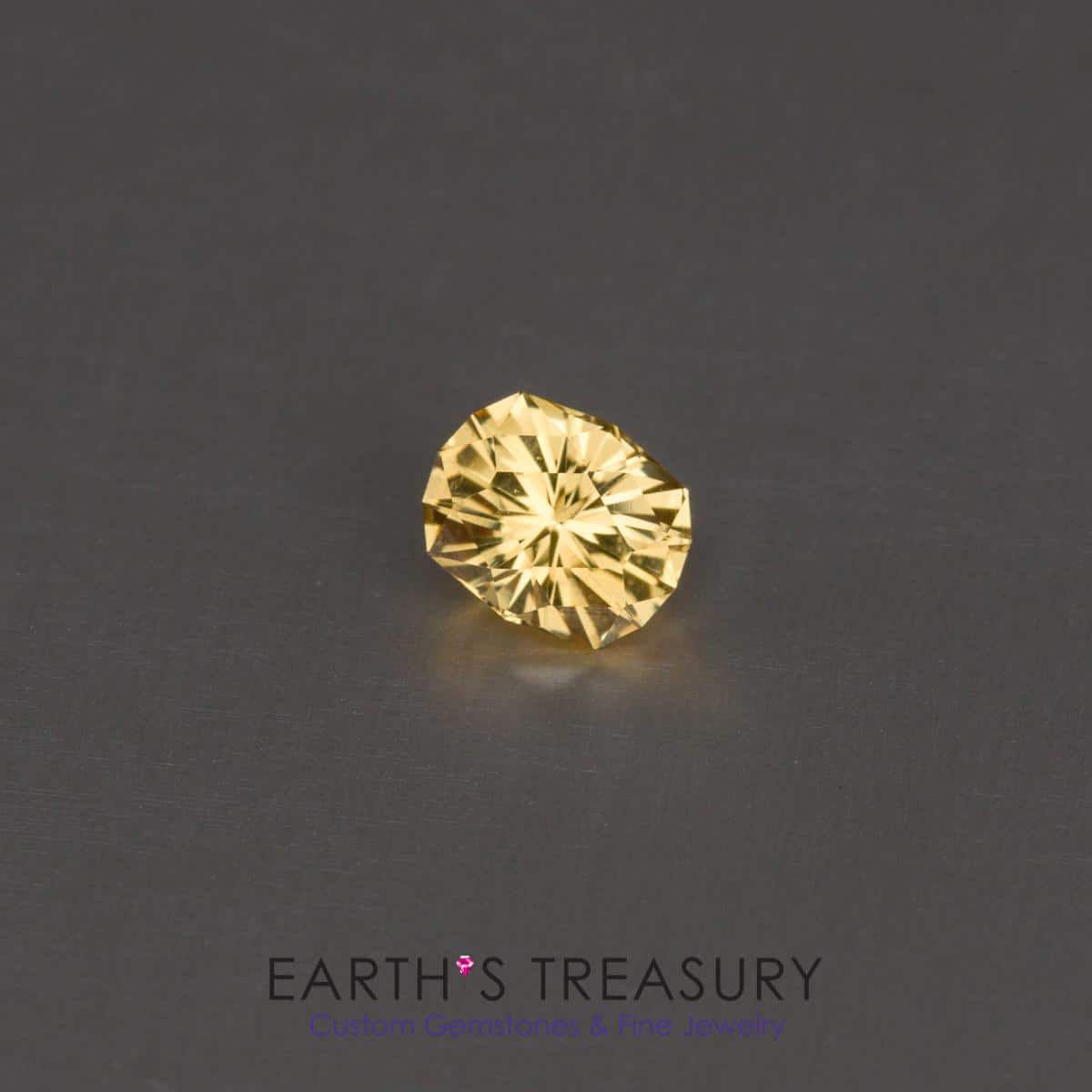 This beneficial stone will invigorate a zest for life and detoxify your body. It is associated with higher absorption of vitamin A. Grossular yellow garnet contains regenerative energy that is useful for investing in cryptocurrency or regular stocks if you so choose.
Chakra: Solar Plexus
This crystal is for all of you skeptics. If crystal healing didn't work for you in the past, this one has a particularly high vibration. Spodumene, an aluminosilicate, contains an important source of lithium.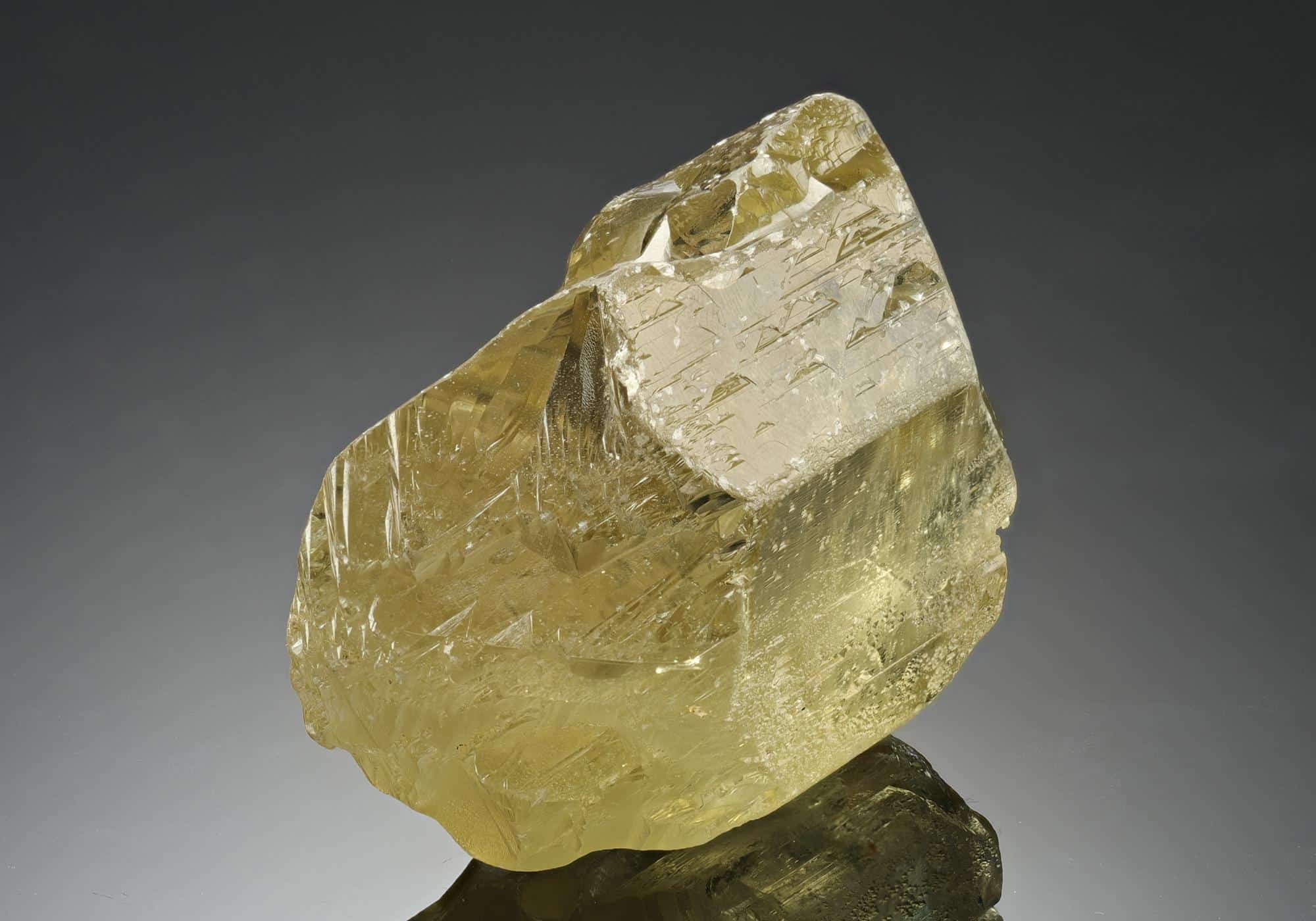 Lithium is frequently used in psychiatric applications as a supplement to treat depression and bipolar disorder. It has been shown to decrease self-harm and aggressive tendencies and balances an overactive hippocampus.
Therefore, this incredibly valuable gemstone has scientifically proven uplifting properties sure to get you out of a rut. Although it is very expensive, you can get small tumbled forms as well for much cheaper.
Chakra: Root
Black hematite aids with anemia due to its high iron ratio. It used to be held as a mirror due to its self-reflecting properties.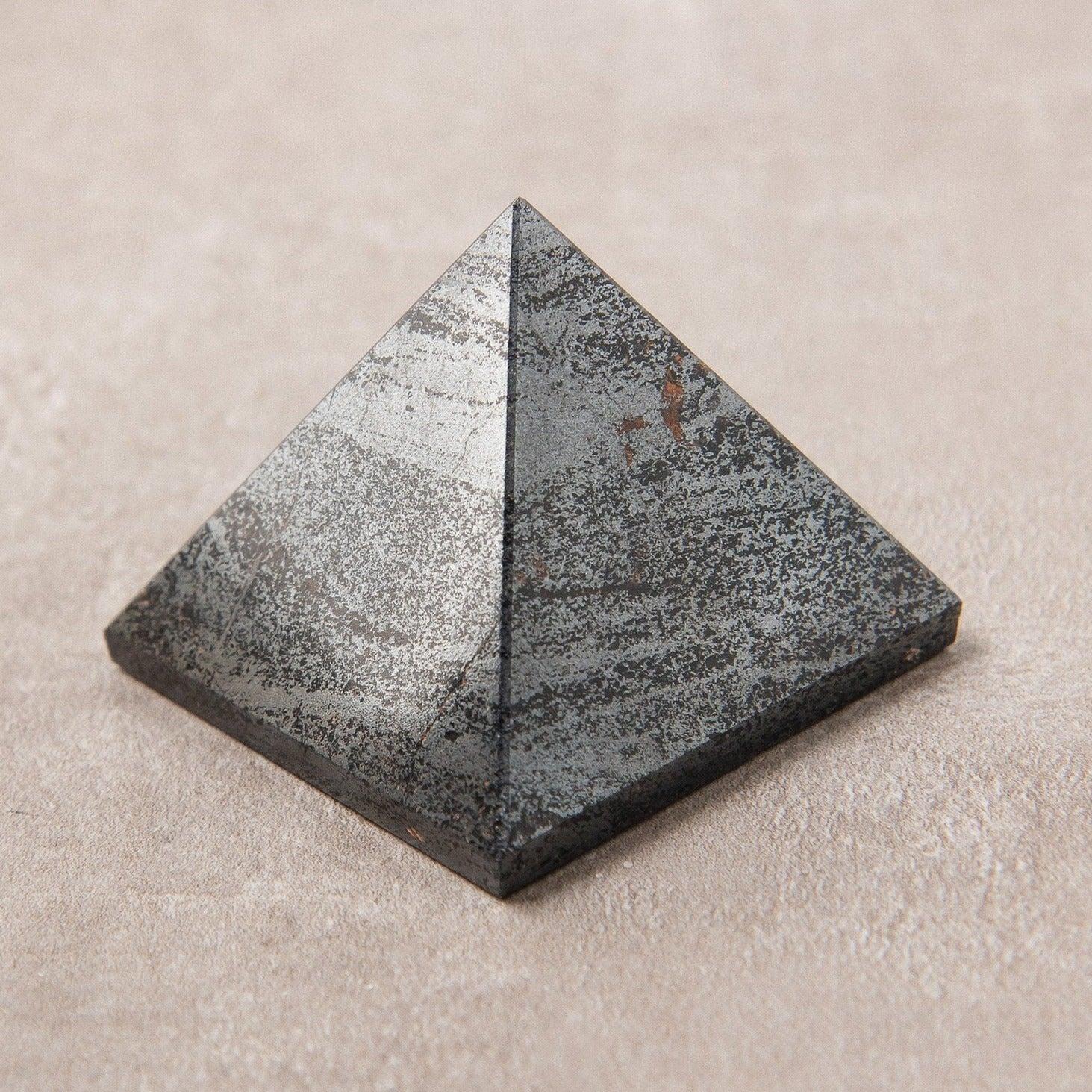 Historically it was used on battlegrounds to stop bleeding and worn by women during heavy periods.
If you're an empath like me, you'll find hematite protects you from negative energy so it is great to wear while giving any type of therapeutic energy to another person. It has a weak magnetic field but can ground you so you maintain independence.
Chakras: Root, Sacral
Hessonite is a type of garnet that has calcium aluminum iron silicate. This crystal is said to prevent gossip so you can keep secrets and attracts wealth and success.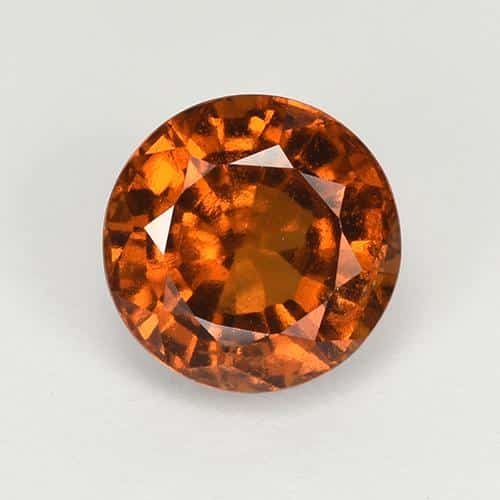 It ranges from honey yellow to brownish hues. It is distinguished by its manganese content. Manganese in too great amount predicts cognitive decline, but if deficient, it medically helps in many applications: sugar regulation, blood clotting, sex hormones, kidneys, antiaging, and even strengthening weak muscles.
Chakra: Solar Plexus
A popular engagement ring choice, yellow diamonds promote optimism and happiness in a healthy relationship.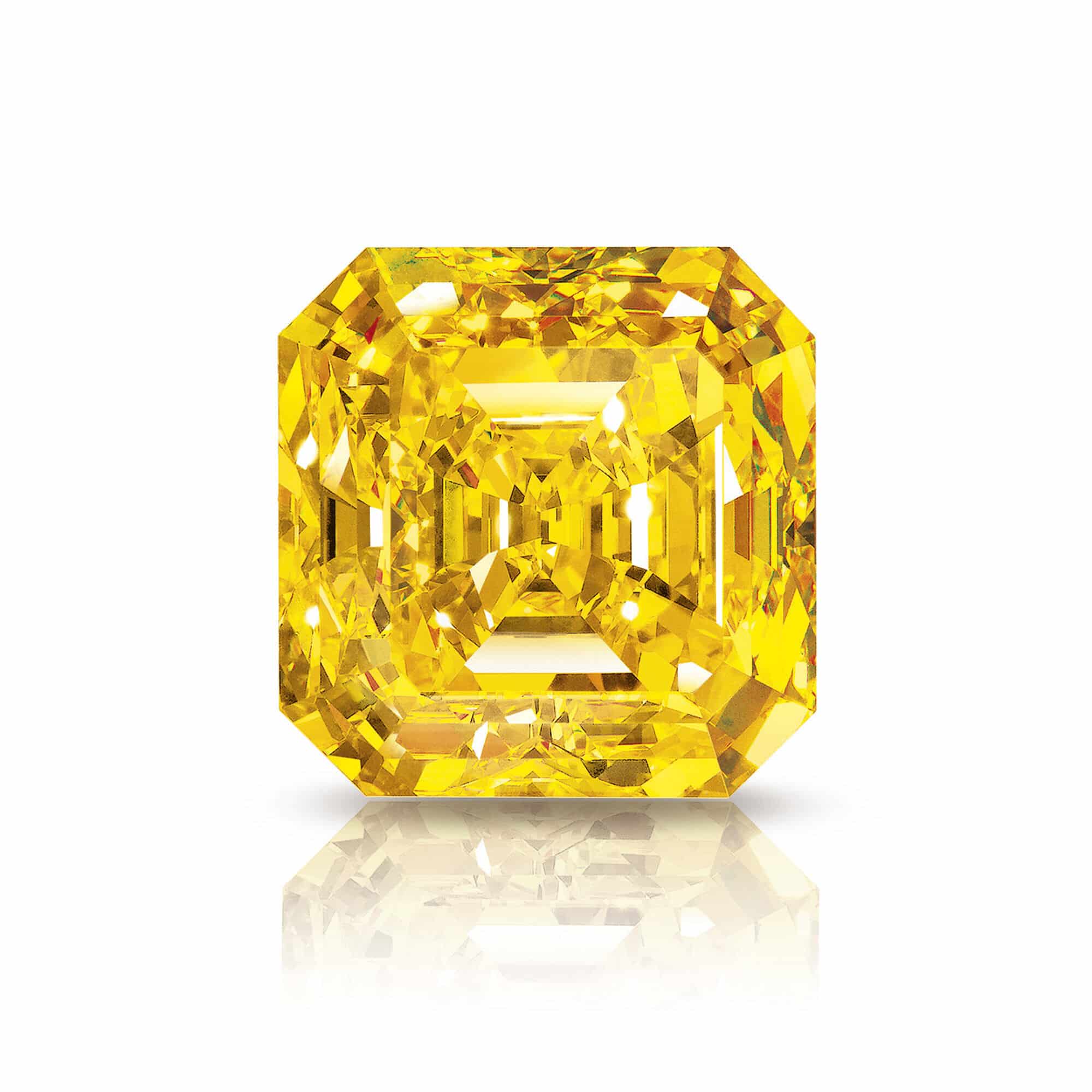 They also symbolize wisdom and knowledge.
Chakra: Solar Plexus
This beautiful gem is associated with golden Koi fish. Koi fish have long been known for their longevity. This crystal can boost life-long happiness.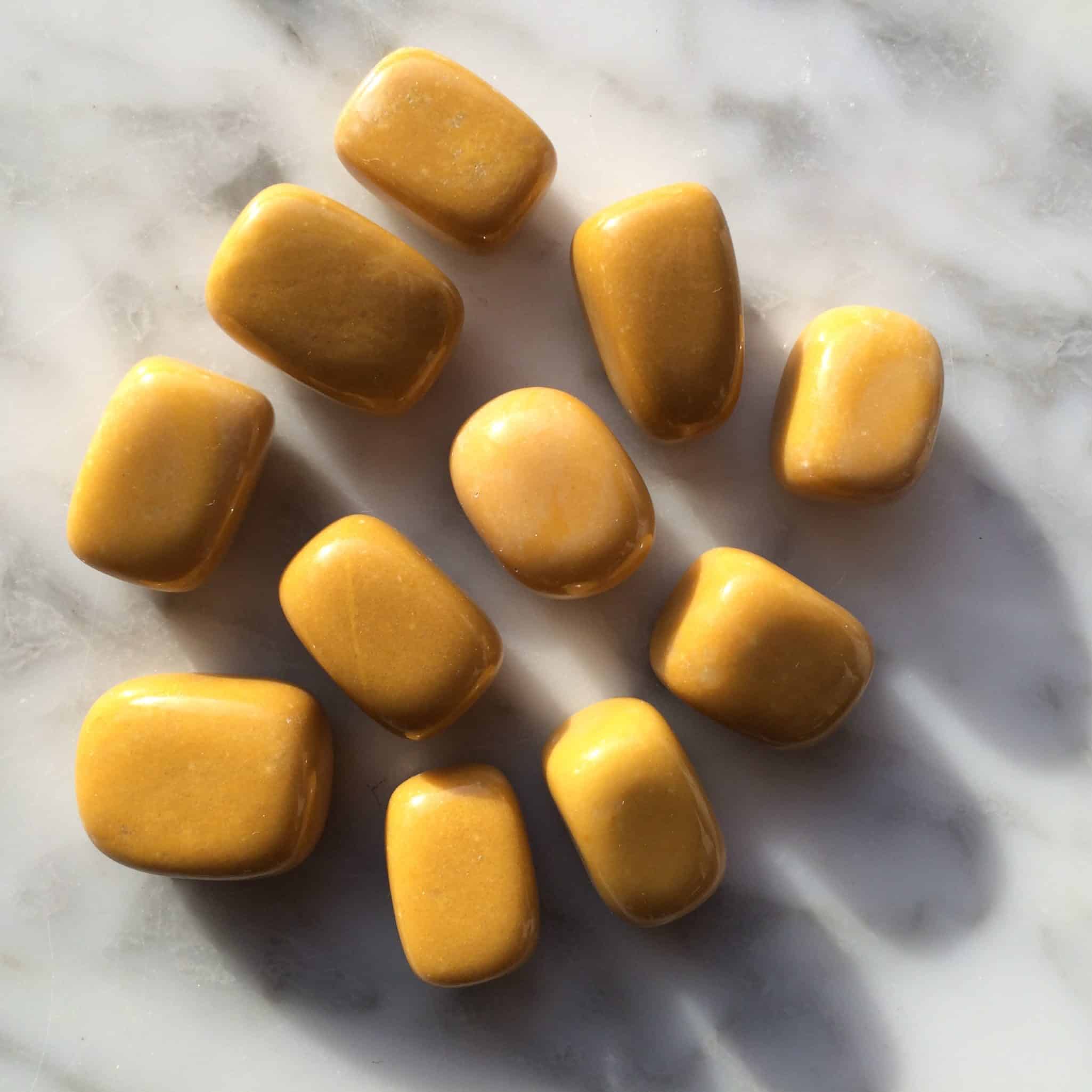 It is technically creamy butterscotch quartz but yellow jade has continued to be its popular name. This amazing mineral has been used in sound systems like speakers, microphones, and even sonar for its property to carry electricity from one source to another. It will soothe anxiety sourced in the stomach.
Chakra: Root, Heart
With a green luster, red apatite has beautiful autumnal tones. It is colored by rare earth minerals and is prone to scuffs and scratches.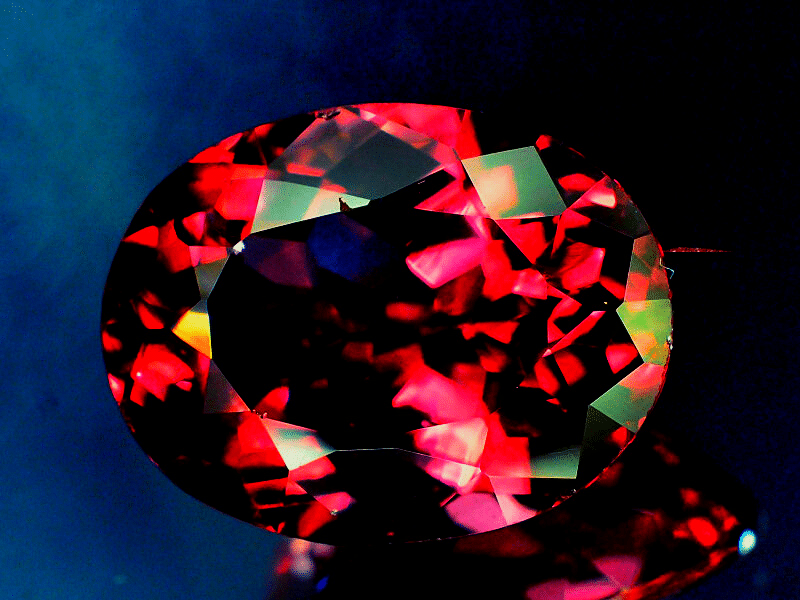 It is rich in phosphates which are essential to the body, making apatite helpful for bone and teeth health. It comes from the Greek word "to deceive" so it is great for instilling competitiveness and deterring enemies.
Chakras: All chakras, Sacral
This mineral is used in CDs and DVDs, which explains the rainbow effect when you insert them into a player.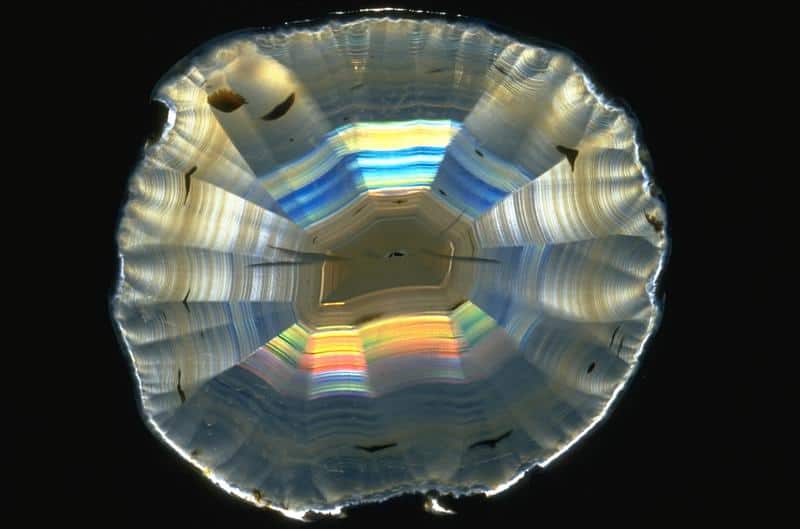 If you're working on an album or movie script, this stone can enhance execution strategies by repelling attitudes of laziness, doubt, and compromise. Iris agate reveals truths in all things. An amazing sound healing tool, iris agate also makes for a great guitar pick (linked above)!
Chakras: Solar Plexus, Sacral, Root
Sphene is not super wearable due to its 5.5 hardness, but jewelers try to pick the hardest of the stones with protective settings for phenomenal pieces to wear because the color is so prized.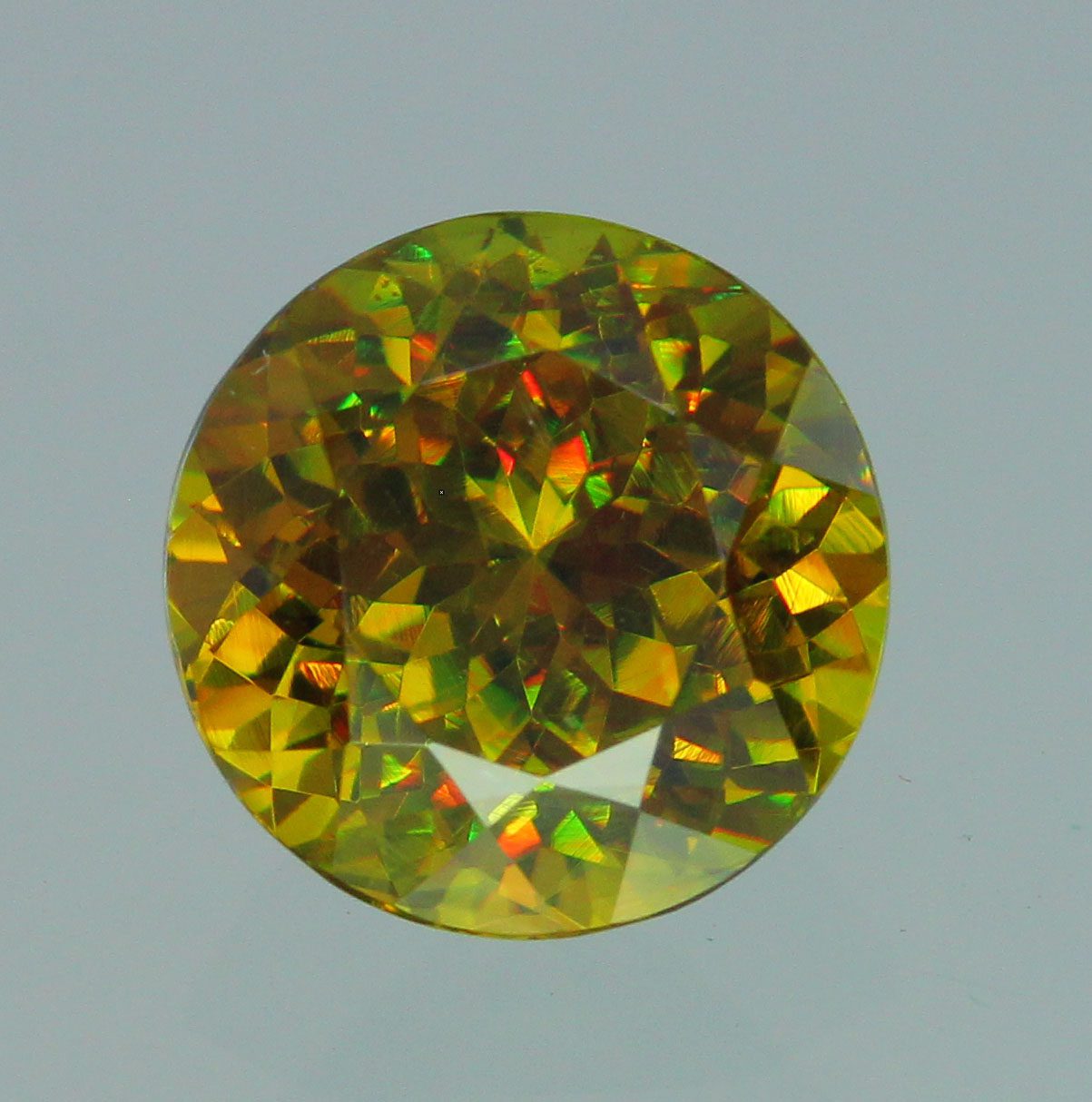 Sphene is a calcium titanium nesosilicate mineral, so it is rich in titanium. Impurities typically include iron and aluminum. Titanium is being used in organ implants so it works synergistically with the body's electrical systems. Wearing sphene can improve mobile flexibility.
Chakra: Solar Plexus
If trying to get in touch with your Moon or emotional astrological sign, orthoclase might be the crystal for you. It is a feldspar from the moon found in space debris.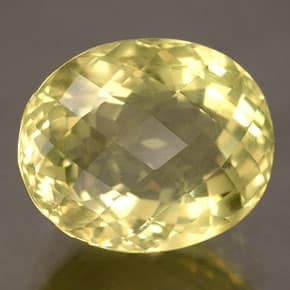 It helps you block negativity. Found in crystalized granite, the mineral is amazing for your health and positivity.
Chakras: Throat, Crown, Root
This gorgeous gem is a special one to behold. The bluer varieties are rarer and more expensive but the violet ones are affordable and can provide you with the healing intentions you need.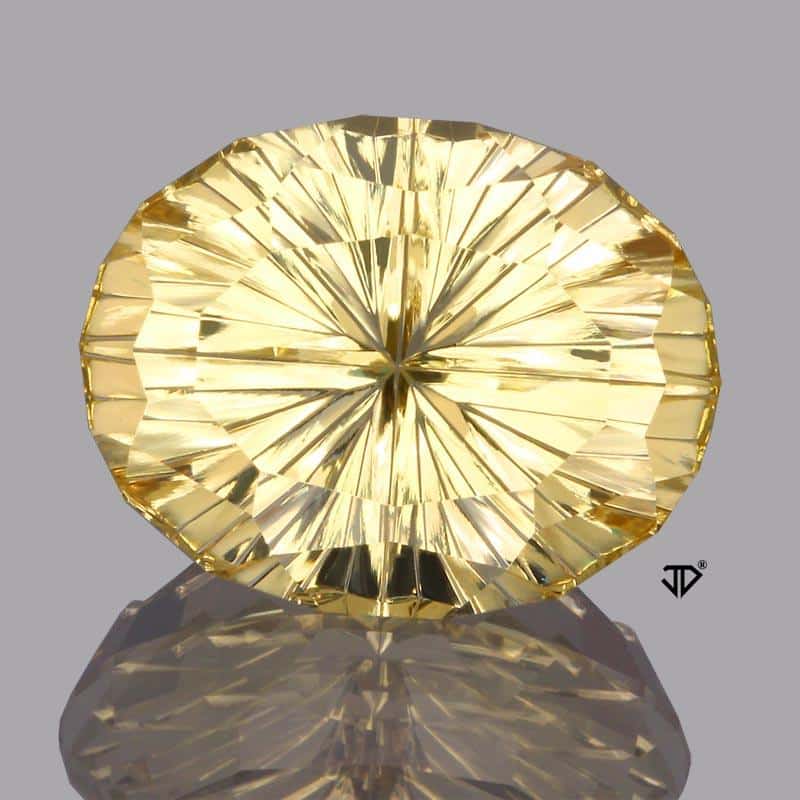 This stone can heal tension in the body as well as aid in cell regeneration to support the hair, skin, and nails. It will provide you with spiritual wisdom, let you speak your truth, and ground you in times of need.
Chakra: Root
This beautiful type of ruby glows like fire under the sun.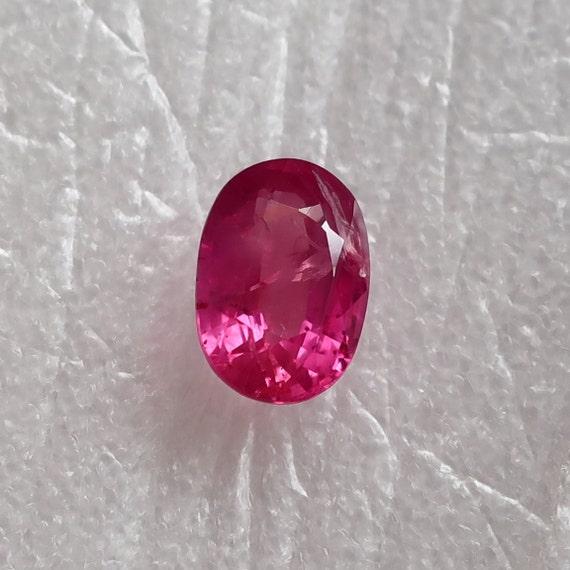 Due to its rarity, it is a symbol of power. This "King of Precious Gems" is the epitome of the July birthstone.
Chakra: Root
This luxurious stone is an aluminum silicate containing fluorine and hydroxyl. The pink color is obtained through chromium.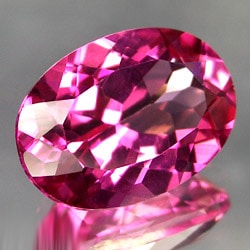 This beautiful December birthstone enhances eyesight and recharges energy. Pink topaz is considered the Stone of Hope.
Chakra: Heart, Root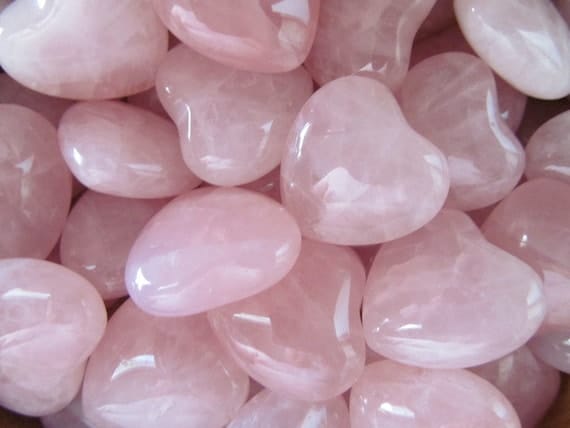 A secondary January birthstone to garnet rose quartz has some truly fantastic energy because it is known for its power to attract new love and maintain positive relationships. As a teenager, I loved keeping a rose quartz heart in my backpack at school.
It's a great stone to wear in the summer and it will bring you a sense of well-being to keep you strong through hot and humid nights.
Chakra: Root
Rubellites are a member of the tourmaline family and their color is due to high amounts of manganese, which helps brain and nerve function.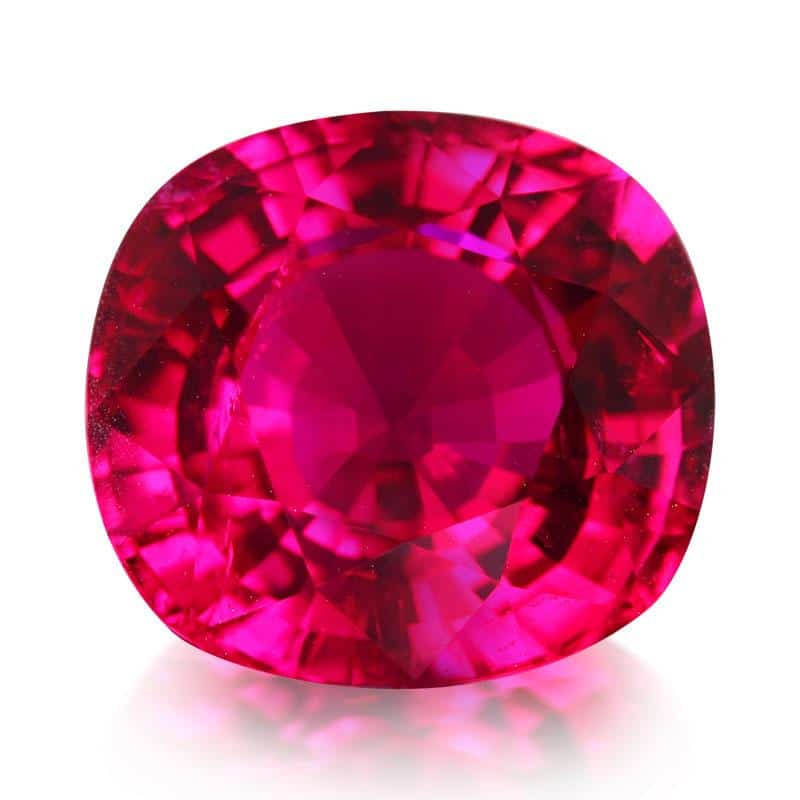 Unlike ruby, rubellite has two colors: red and magenta. While wearing rubellite, you will feel like a royal knowing this gem was prized by Peter the Great of the Russian Imperial Court in the early 1700s.
Chakra: Sacral
Friedelite is also mostly manganese, but it also contains silicon, hydrogen, chlorine, and even 33.83% oxygen!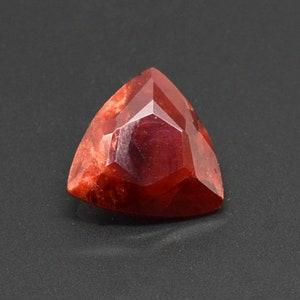 The healing properties of this crystal are not widely documented, but it will breathe life into the wearer like a plant, providing a serene sense of calm in the home; it's great to display when hosting visitors.
82. Crocoite
Chakra: Sacral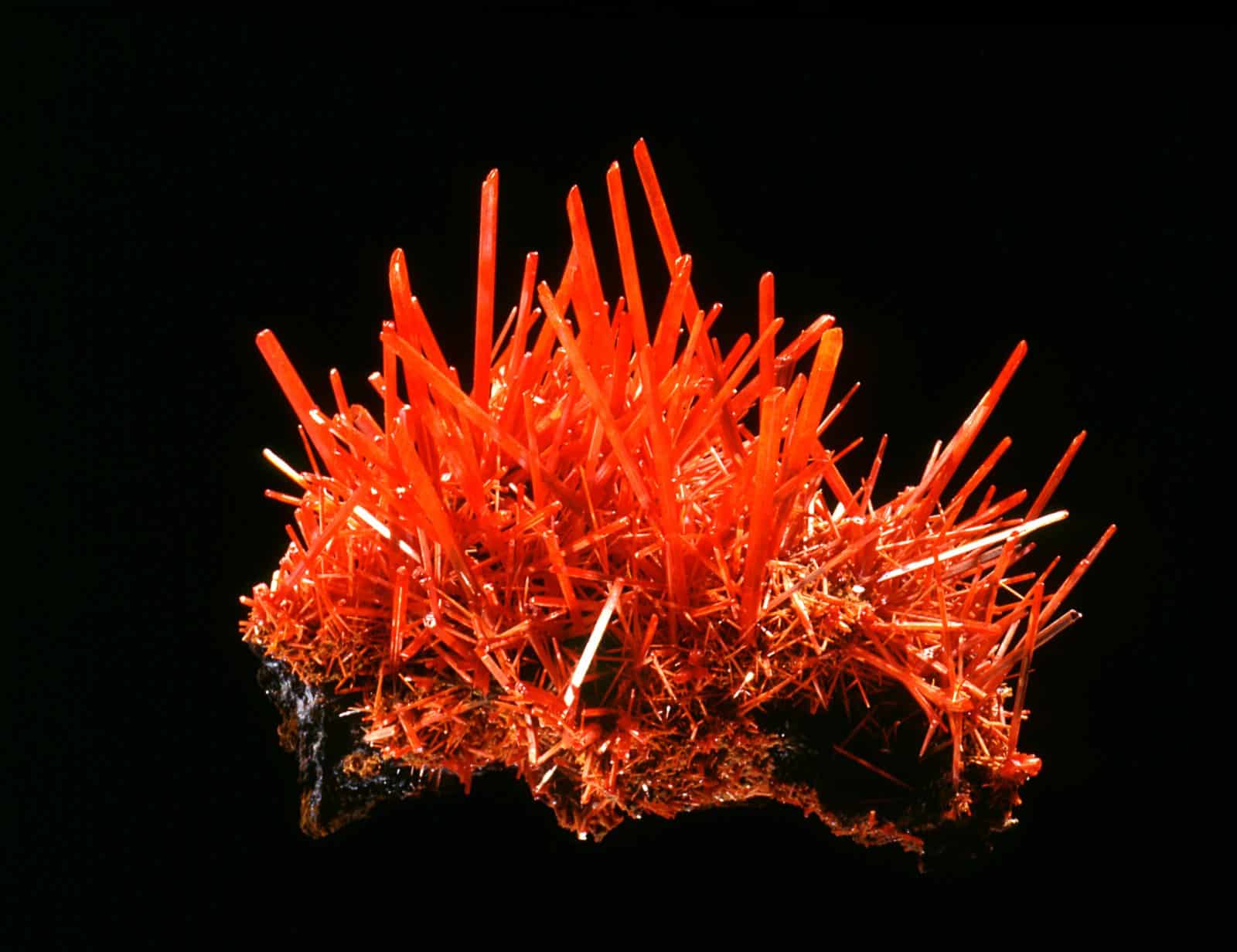 The cactus of the crystals, crocoite resembles a strange deep-sea creature in its rough form. It isn't wearable but can make a unique desk accessory.
Due to its highly pointed structure, crocoite is frequently used to prolong focus for long tasks. This chromate mineral is used in paint but is toxic to the touch due to lead so handle with care!
Chakras: Solar Plexus, Sacral, Throat (when blue)
This variety of quartz promotes goodwill and is associated with the moon. It is made of silicon dioxide. It comes in many colors but is somewhat see-through due to a cryptocrystalline structure.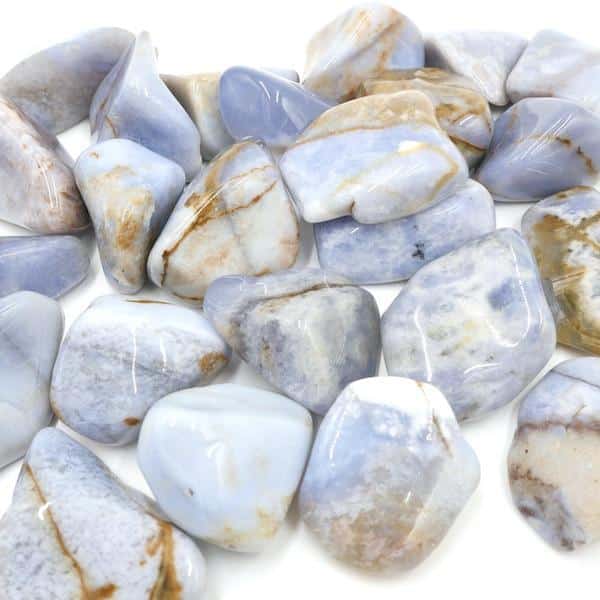 Chalcedony is a great choice for manifesting creative projects during new moon ceremonies. It is most popular in its blue variety but for strengthening the aura I would recommend its yellow counterpart.
Chakras: Crown, Third Eye, Solar Plexus
White stones like moonstone and diamond are frequently associated with the crown and third eye chakras, but I chose this one for its ability to eradicate fears.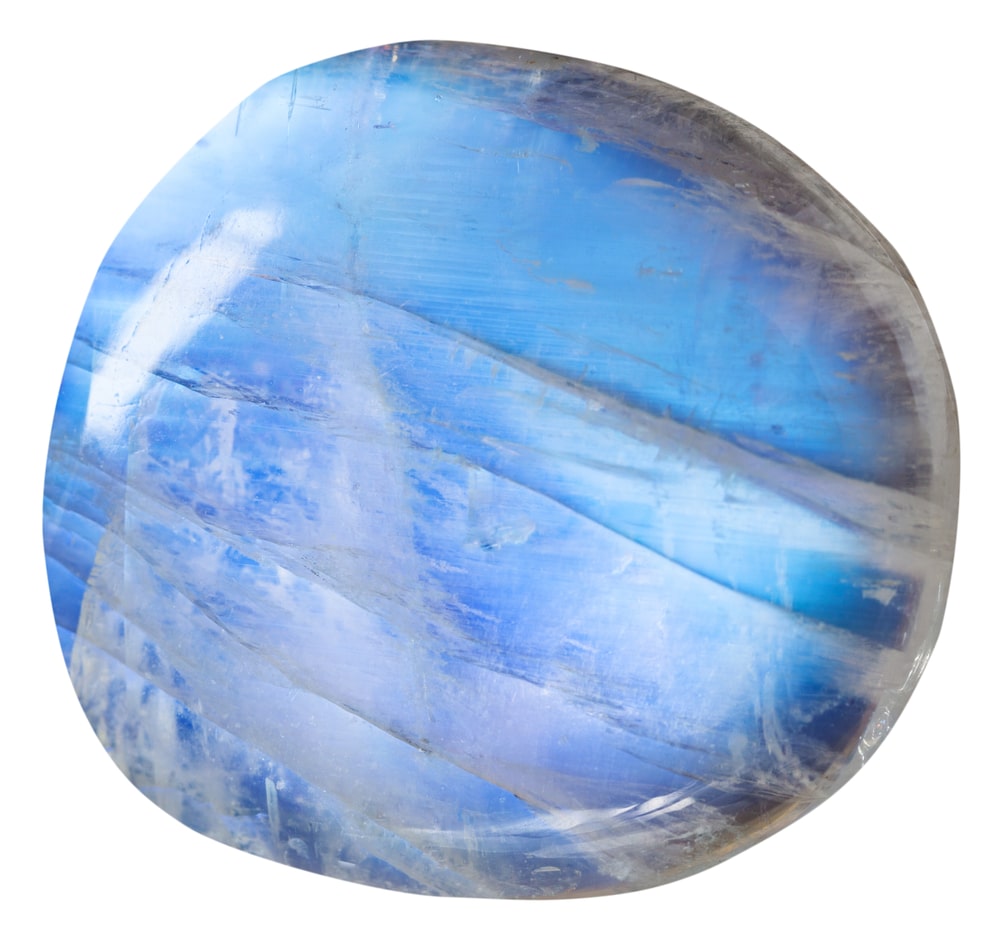 When charged under the moon, you can use this to carve out self-care time, even amidst society's hustle and bustle. See into the future with this mystical crystal.
Chakra: Sacral
Orange Aventurine is a quartz variety that contains inclusions of hematite, goethite, and occasionally some specs of mica. Because of its goethite, it can heal ear, nose, and throat infections and assist with ADHD symptoms.
This empowering crystal will instill drive and determination when cleansed and charged. Aventurine is usually green and supports the heart chakra, but this orange variety is better for promoting willpower and growing the bones.
Chakras: Crown, Root
The hardest form of sapphire, khooni neelam (bloody sapphire) can sometimes include red inclusions that look like specs of blood!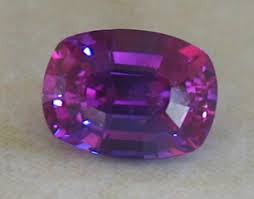 Associated with the Planet of Work, Saturn, and the Planet of Drive, Mars, this gemstone blesses the wearer with rapid recognition growth in their career field. It is especially empowering to Capricorns and Aquariuses working in films, modeling, sports, and politics.
Do not use this type of sapphire however for witchcraft as it contains dark death energy! It's extremely rare, but I included a link for you on the name title.
Chakras: Root, Heart
This crazy gem can be found in somewhat ugly, bumpy black versions in tumbled stones, hence why it's not my first choice, but it is very dark green.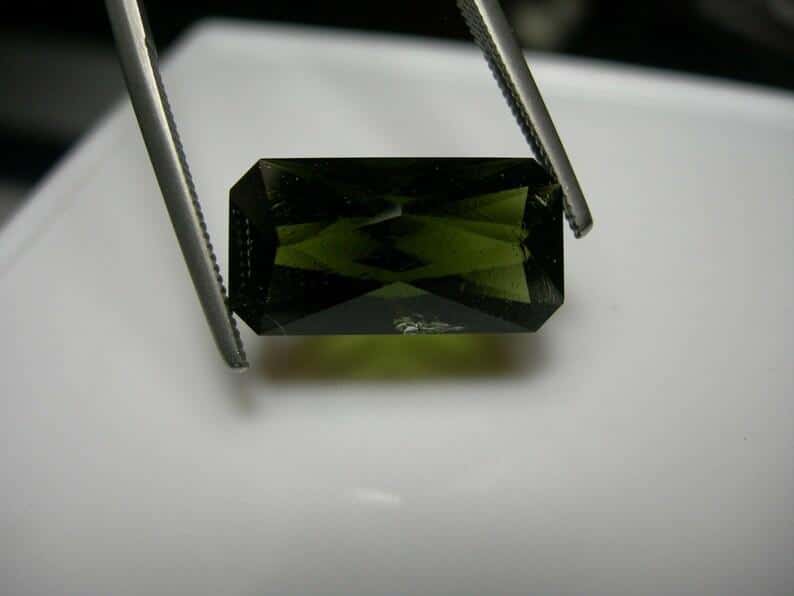 It is a form of tektite, which is glass that has been impacted by meteorites. Its black color symbolizes seriousness at work.
It isn't great for grounding as it may cause lightheadedness, but you can prevent this unpleasant symptom by taking it off at night before you go to sleep. Wear this high vibration crystal to keep warm on a cold day.
Chakras: Throat, Solar Plexus
This dual-color crystal is great for balancing applications like yoga or gymnastics. It is ruled by Jupiter, the Planet of Exploration, and Saturn, the Planet of Work.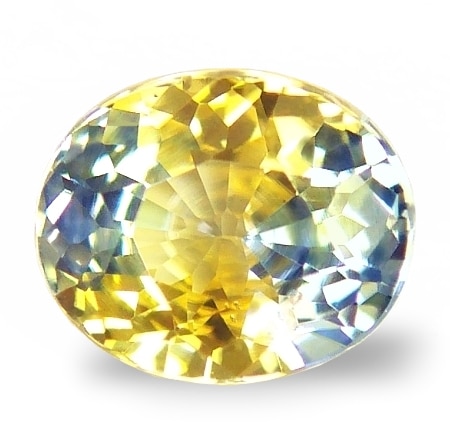 Pitambari Neelam improves attentiveness. If you are a Capricorn, Aquarius, or Sagittarius starting a new job where you have to travel more or learn a lot while you work, this stone is recommended for you.
Chakras: Solar Plexus, Sacral
Andalusite will re-align you with your true desires.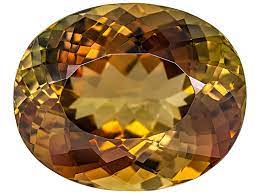 This empowering crystal sheds light on problems you could not see before due to insecurities. It is believed to reduce fevers, gout, and rheumatoid arthritis.
Chakras: Sacral, Heart
This peachy gem has an enchanted child-like aura to it. Morganite heals the heart from grief and heartbreak.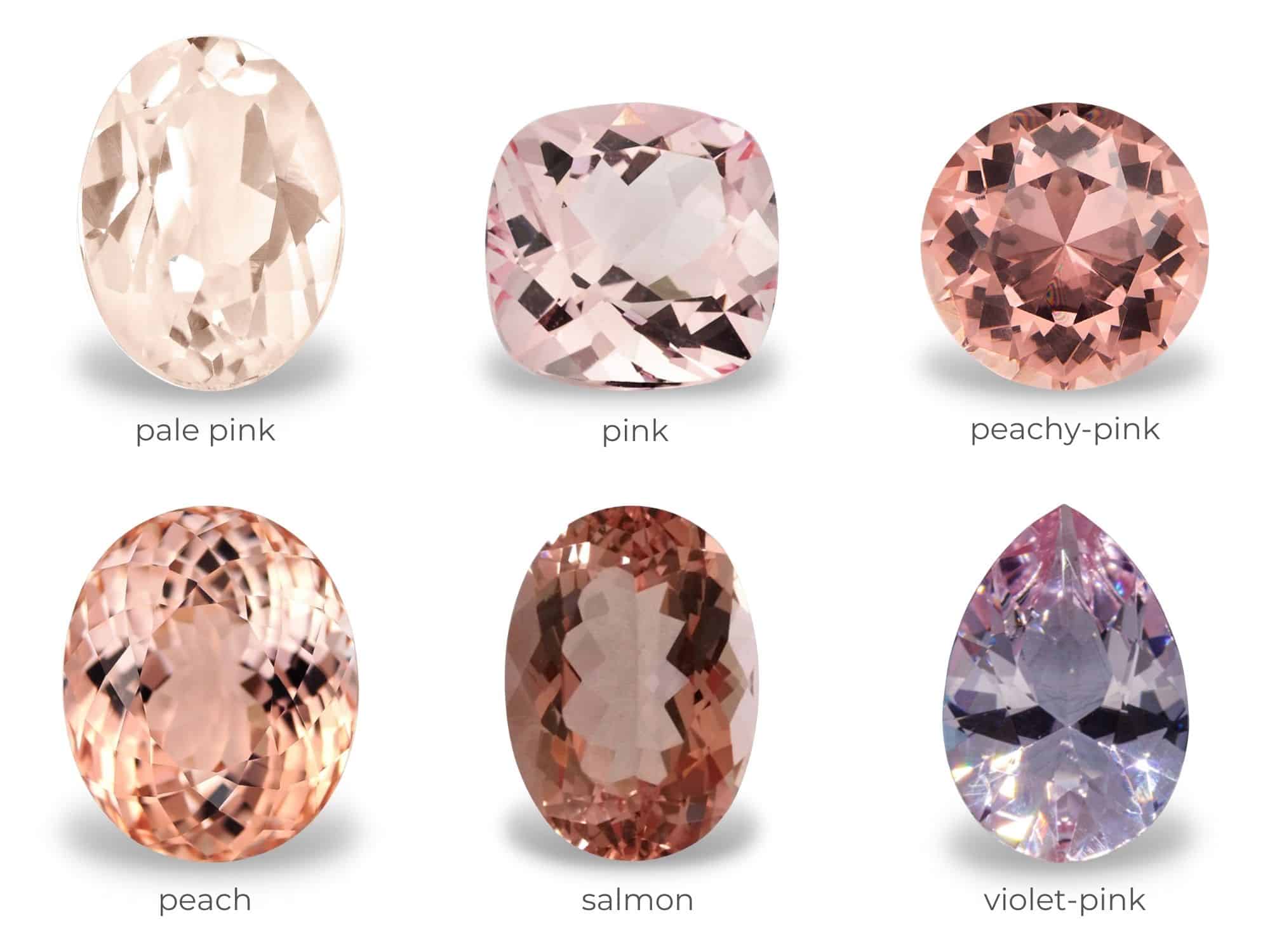 Physically, this crystal supports vitality and sexuality. The soft pink hues remind us there is a bigger world outside our current life positions. The world is waiting to be seen when we get the courage to step out and embrace it.
Chakras: Root, Heart
Color-changing alexandrite has a green color during the day and pink color at night. Its rare transformative properties make it a special stone for attracting a crush who's been ignoring you.

This crystal contains chromium, iron, and titanium and it will bring good luck and fortune to the wearer. This type of alexandrite can be particularly expensive, but I found an all-natural color-changing alexandrite bracelet in the more affordable range for you to try!
Chakras: Heart, Root
This December birthstone is not to be confused with cubic zirconia, a synthetic diamond. Pink zircon is naturally formed within mines, beaches, and soil.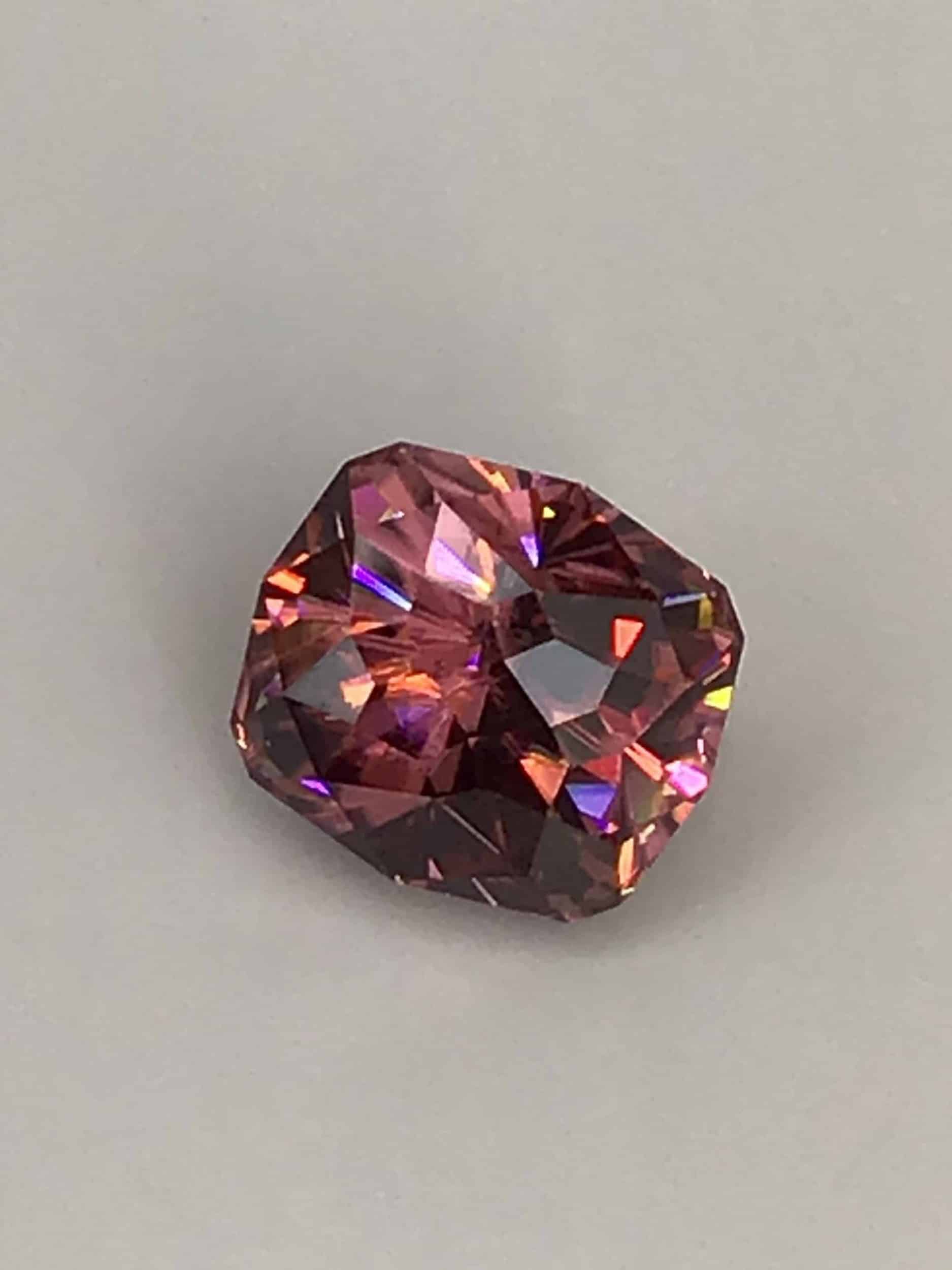 It will open your heart to new possibilities and enhance kindness in friendships.
Chakras: Root, Sacral
Similar to the glow-in-the-dark yooperlite (#17), painite appears to glow from the inside, making it especially powerful for manifesting strength.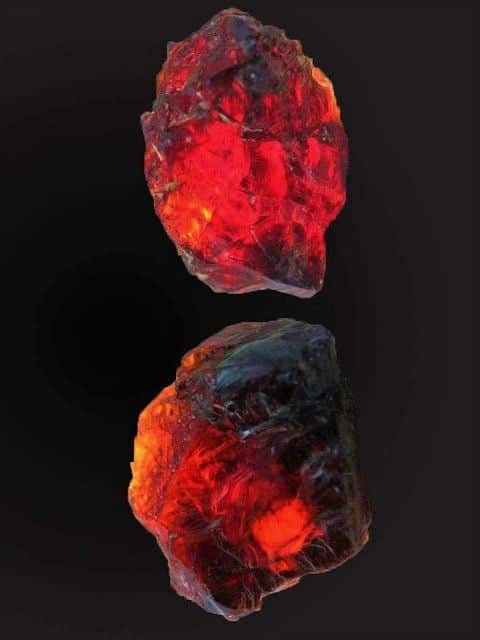 This rare borate mineral is amazing for cleansing the aura and the space of bad spirits or bad energy.
Chakra: Root
The Stone of Potential, grey onyx can help us find the fun while waiting for good things.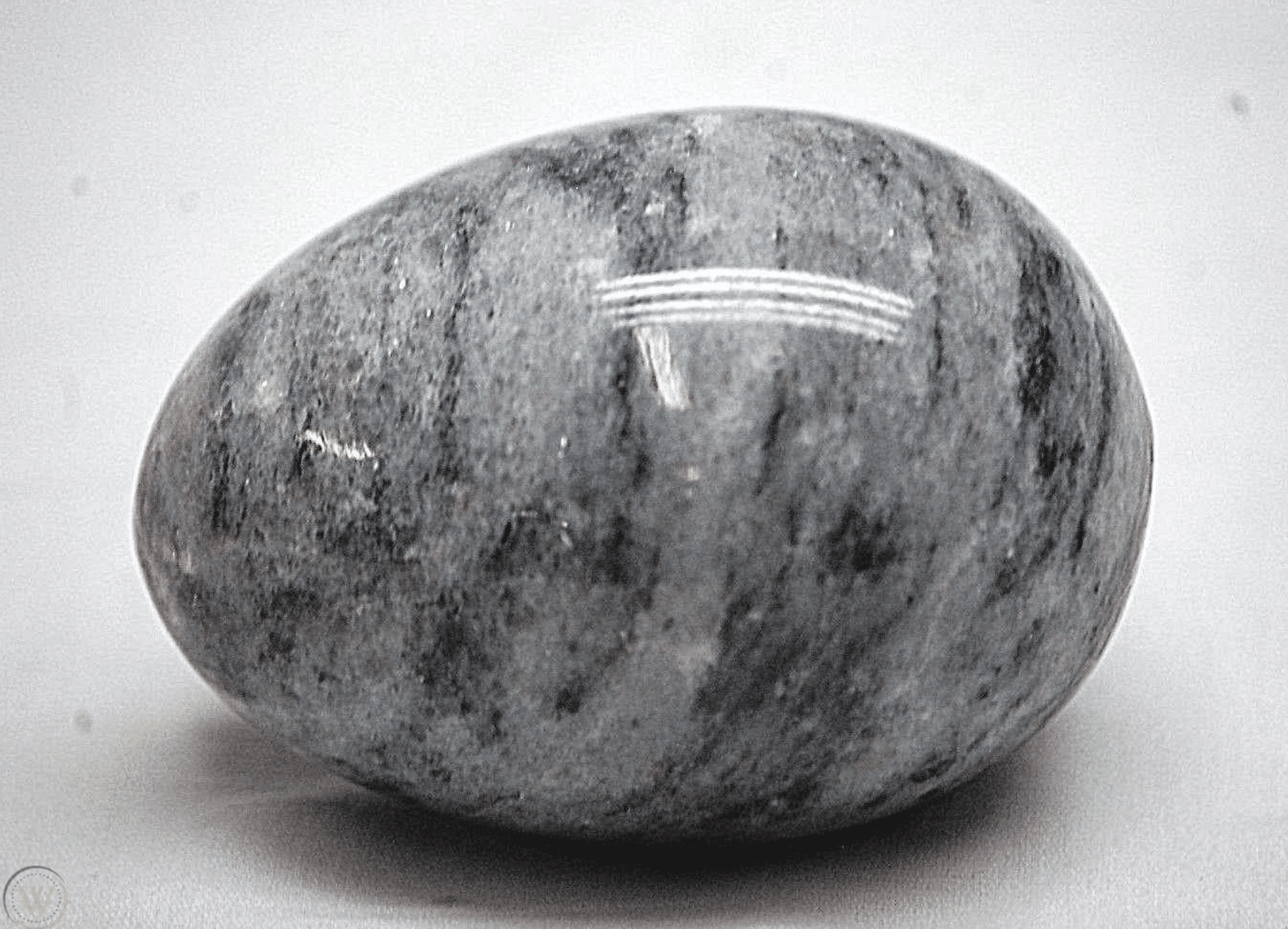 Grey onyx encourages patience by providing an inner serenity to the soul so in battle we can plan our next move strategically rather than reactively.
Chakras: Solar Plexus, Sacral, Root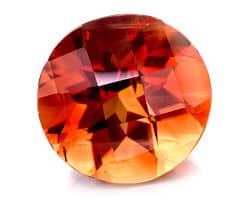 Labradorite is typically grey with greenish fluorescence, but andesine has a beautiful yellow-orange color to inspire a Wands kind of energy that we see at the beginning of a hero's journey.
Chakras: Sacral, Root
Most padparadscha sapphires today are heat-treated to enhance their beautiful sunset color, but they can instill a great sense of calm in the wearer.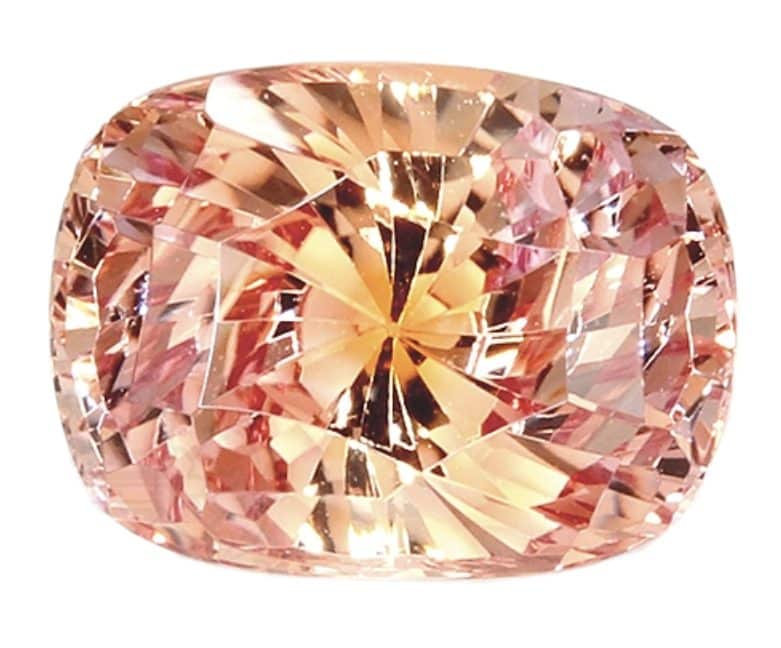 It is extremely rare so they run at some of the highest prices of any gemstone next to tanzanites, but are a great addition to a long term collection.
Chakra: Root
The Meditation Stone, brown zircon will aid in respiratory issues, PMS, and pain in the back. It is a great stone for detoxing from an unhealthy diet or substance and it will attract wisdom and organization.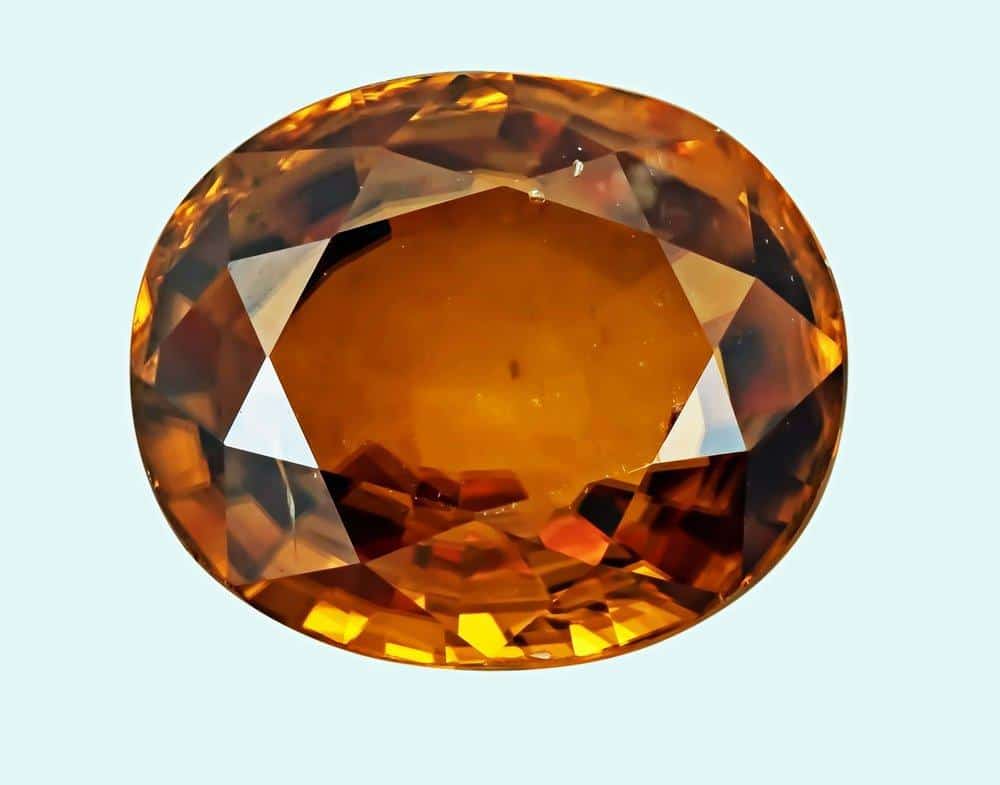 It has very relaxing properties so I wouldn't recommend it for daytime but this is great to wear in the evening. Be careful when selecting a brown zircon to ensure it has few radiation particles or impurities as these can be potentially harmful to health.
Chakra: Sacral
I chose these at my local gem shop for their affordability, mini size, and cute opaqueness. These stones do resemble a barista-curated latte, with cream or non-dairy milk if you prefer.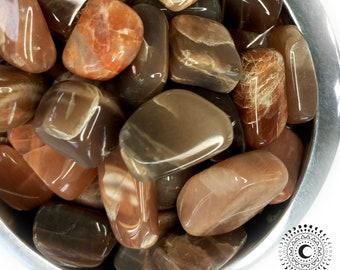 These are like moonstones in that they can help you connect with your higher power, but they also have great energizing properties for waking up in the morning.
Chakras: Crown, Third Eye, Solar Plexus
Used in a lot of antique jewelry, your grandmother may have these stowed away in a safe box somewhere.
Cat's eye moonstone is becoming a lot harder to find these days but it can help you create a timeless ensemble for that special occasion.
This grounding stone will enhance your awareness so you can experience nature fully and see life as a game.
Chakra: Root
Like most black crystals, black agate has superior grounding effects, perfectly molded for someone experiencing hard times.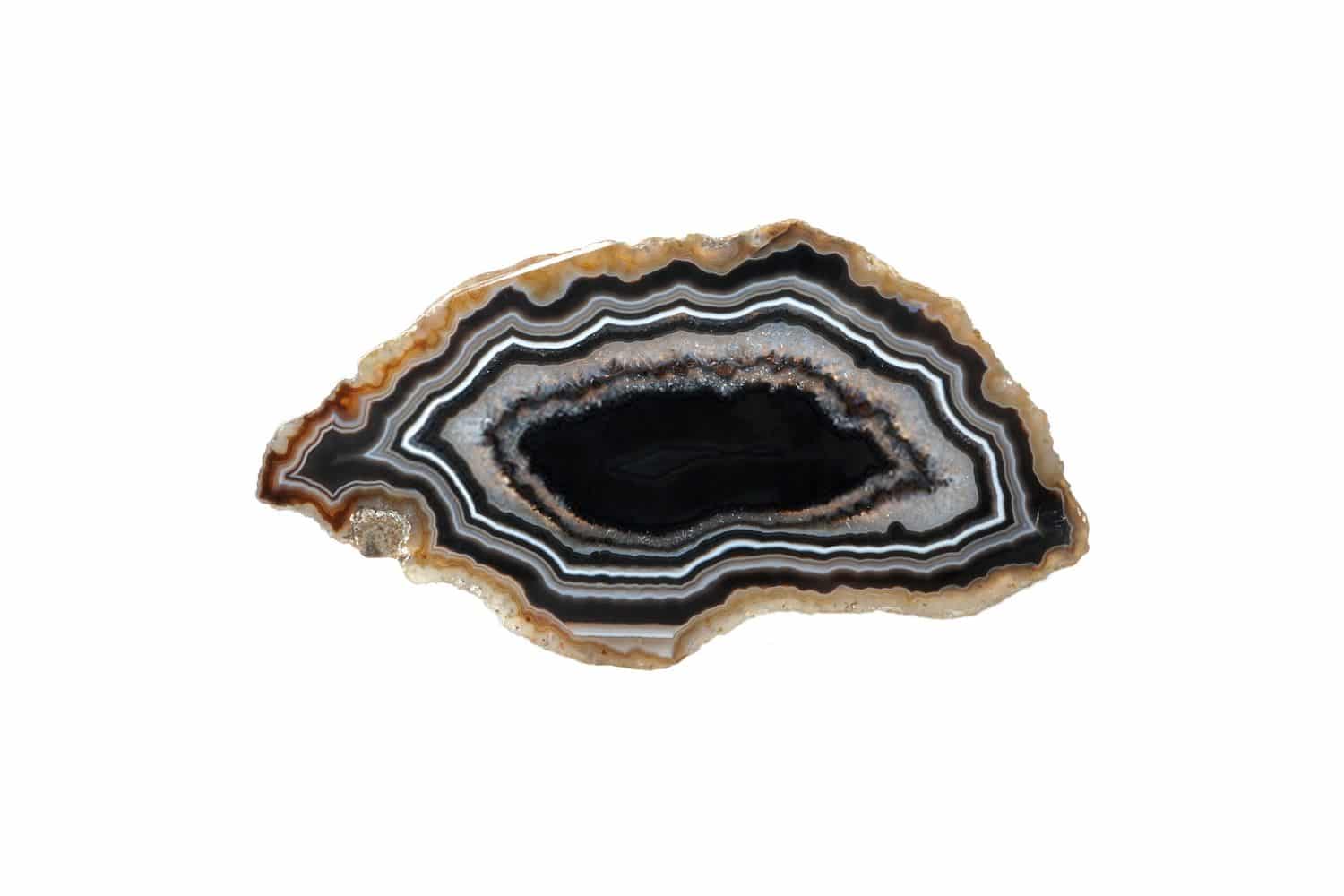 Its stripes can help you appreciate the beauty around you and maybe even find your inner zebra. Historically, black agate was used to heal nausea, joint and bone problems, and to remove negative energy. I liken this one to a moving breakup song.
Scapolite is a semiprecious stone that contains aluminum, calcium, and sodium. Historically it was used as an antioxidant to treat glaucoma, cataracts, and circulatory problems.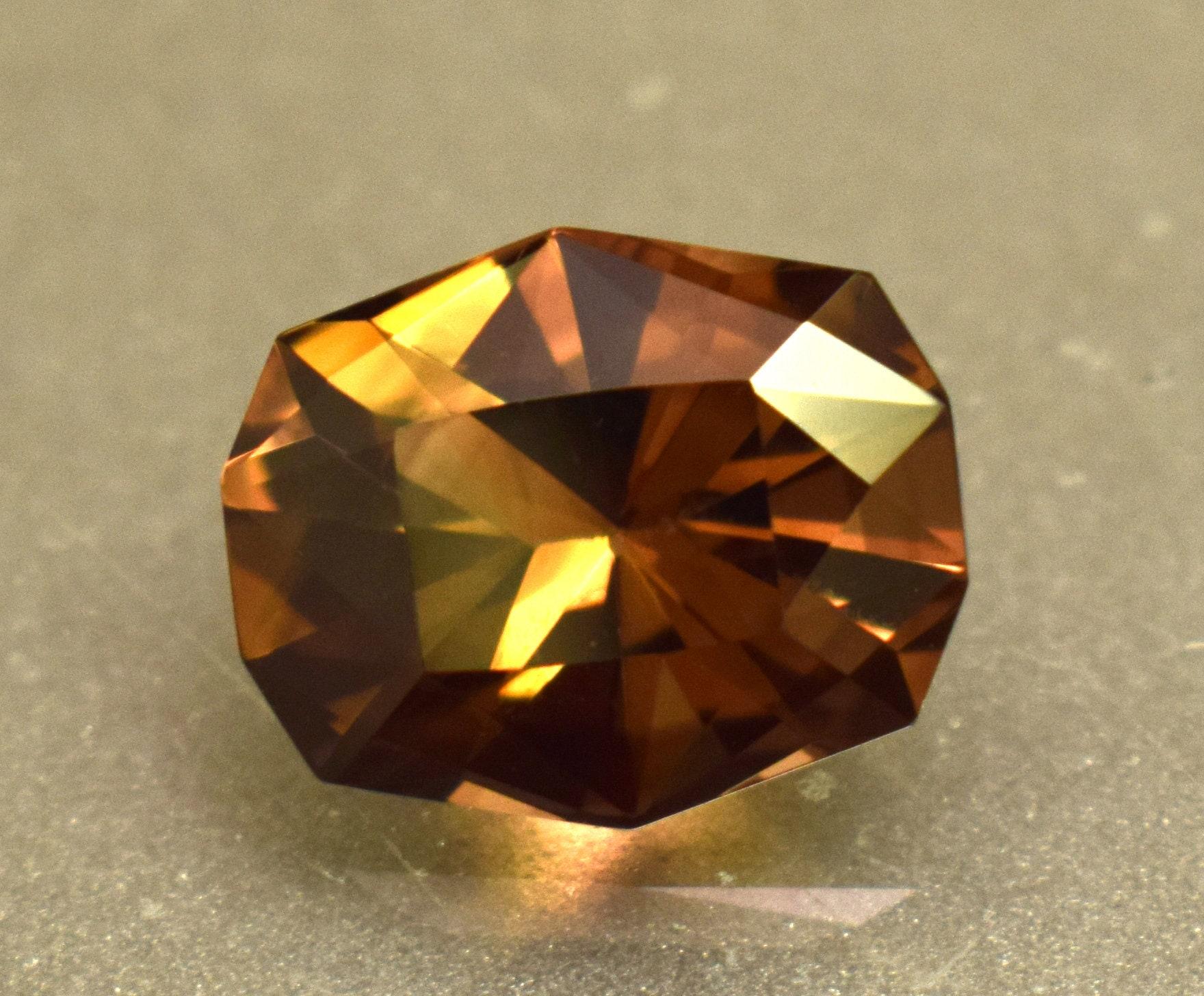 Wear this gem after a workout to boost your glow. This crystal is last on the list because it is hard to find and it is very brittle for jewelry, but I did find a ring (linked in the crystal name) that may work if you take great care of it.
Luckily, scapolite comes in many colors. The brown color is associated with self-growth and grounding, key to strengthening your aura.
If you liked reading this, you may also enjoy the 35 Crystals for Wisdom in this much shorter blog post. After all, now that you've gotten some strength I believe a daily dose of wisdom is a great compliment to your spiritual practice. With a rainbow of these crystals altogether, you will have the ability to heighten all 7 chakras and stay fashionable every day.