Chakra: Root
This strengthening crystal is popularly used in men's jewelry and represents honor and chivalry. This stone can come into play if you ever feel like people are walking all over you. This comes with the affirmation that enough is enough, while still allowing you to be kind and generous to others.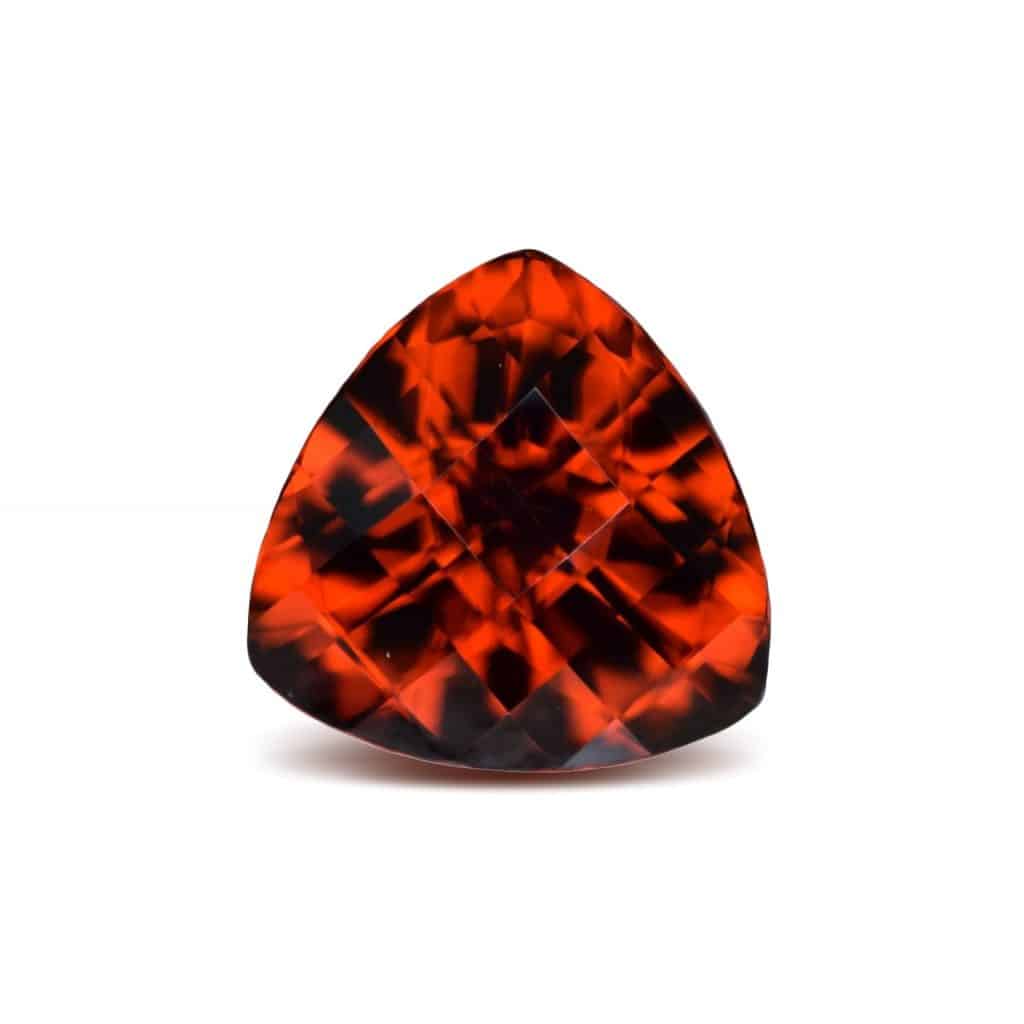 Red zircon will help you find those who are more in alignment with your higher self. This rejuvenating crystal serves as a compass to navigate you when your life's ship is sinking in cruel waters by lifting you out of depression and onto the shore.
Chakra: Sacral, Solar Plexus
The official stone of Oregon, you might resonate with this stone if you are from the state or know someone from there.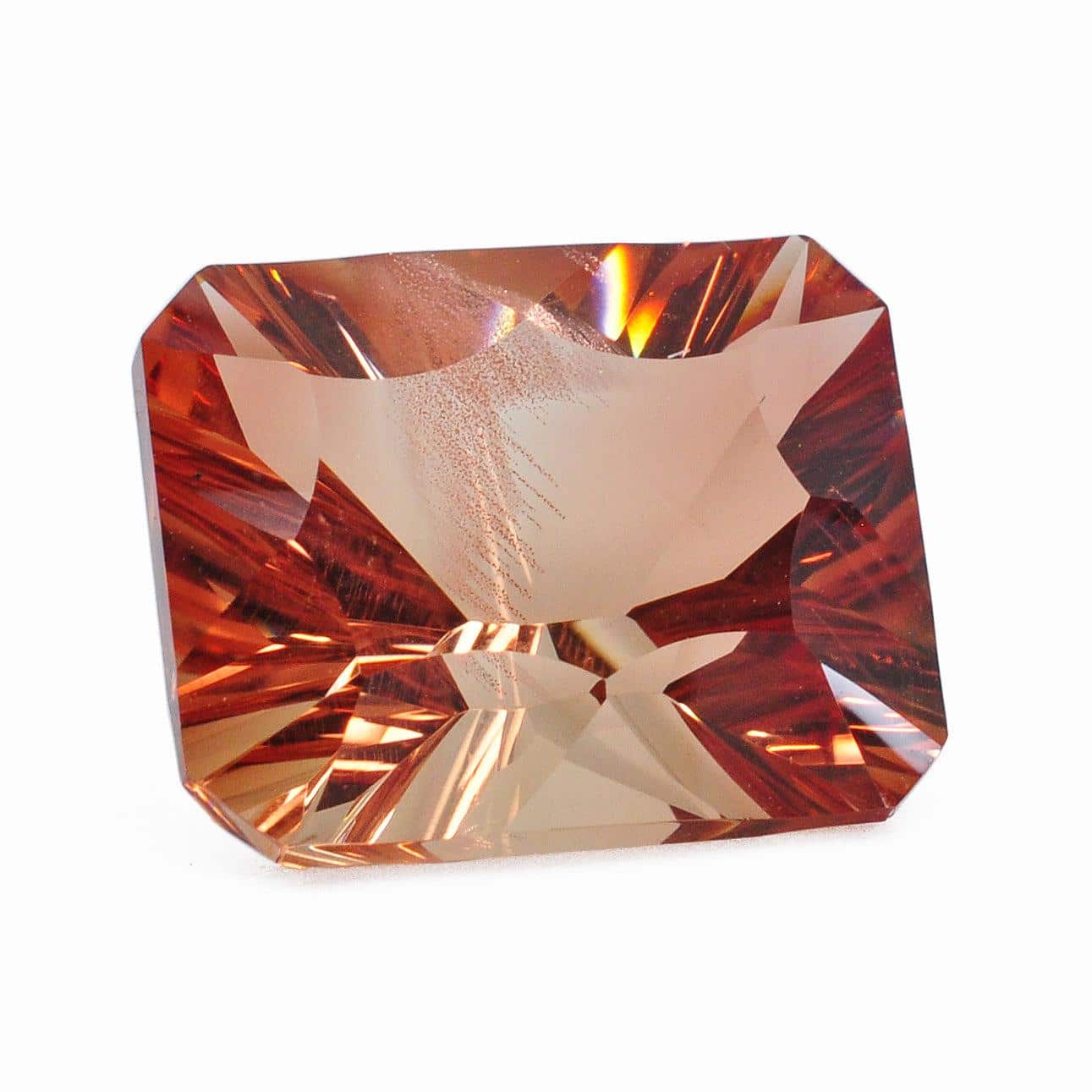 Found in deserts of ancient volcanoes, it bestows positive energy upon the bearer. May sunstone bring love and light to you from the heavens afar.
Chakra: Root
The blizzard stone is made up of feldspar, serpentine, magnetite, and biotite. This is an igneous rock that cooled down gradually when it was inside the earth.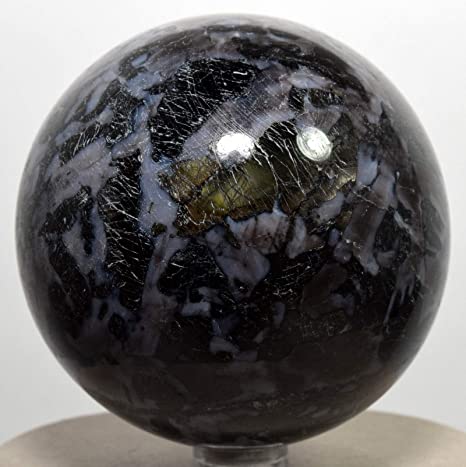 Blizzard stone balances the pH of the body and can be used by crystal workers to treat fevers, infections, and sprains.
Additionally, it regulates the cardiovascular system. Carry this stone when you want to promote healthy boundaries with others, balance responsibilities, and adjust your brain wave rhythm. Yeah, it's that awesome for healing!
Chakra: Sacral
This beautiful type of orange garnet is a good choice for inspiring a bright attitude to start the day. This makes a great pendant, stone, or impressive ring and can come in very large sizes.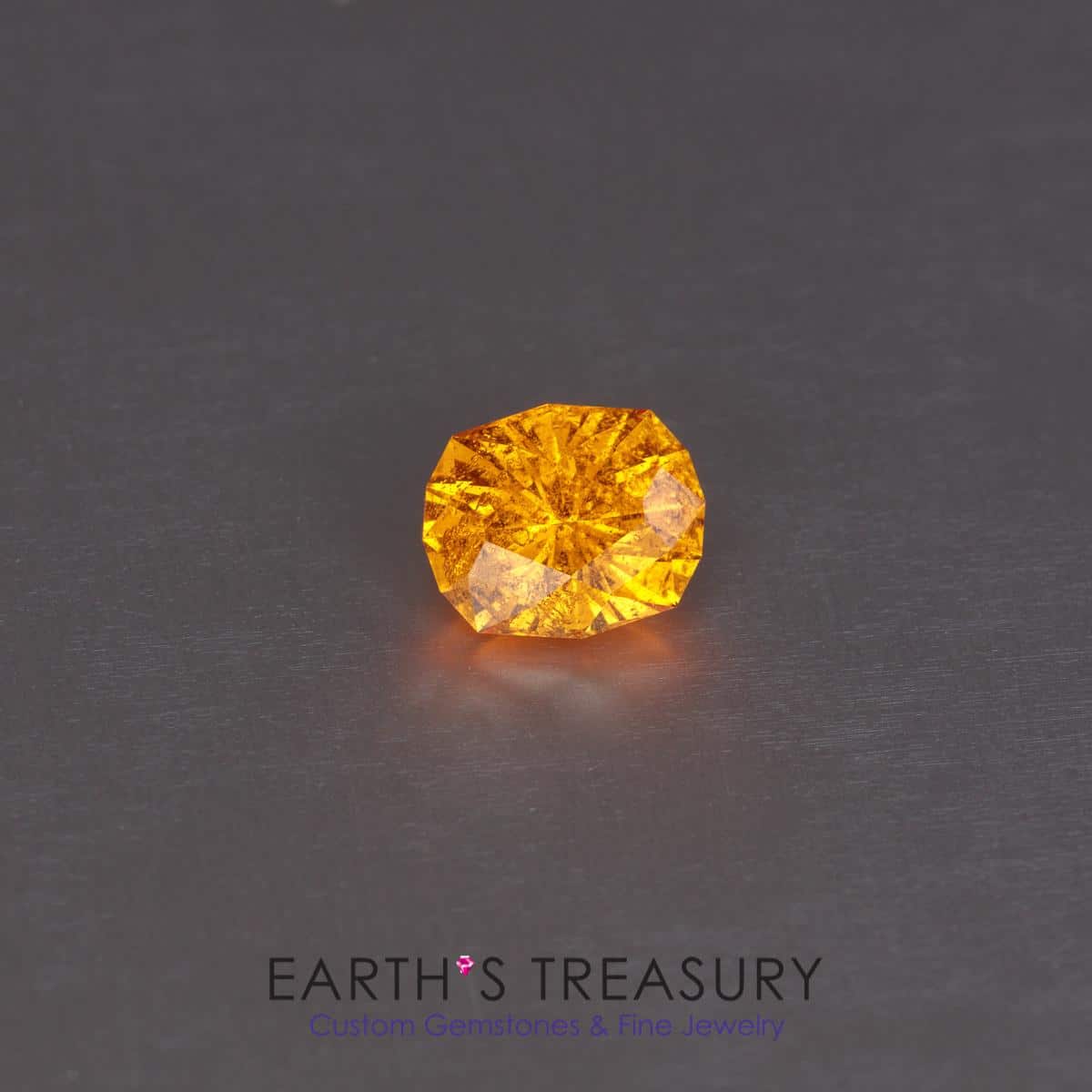 Spessartite is a manganese aluminum garnet that can contain other elements like iron in small amounts.
Chakra: Sacral
Sapphires achieve their color through natural radiation, so they may fade upon exposure to intense heat or daylight.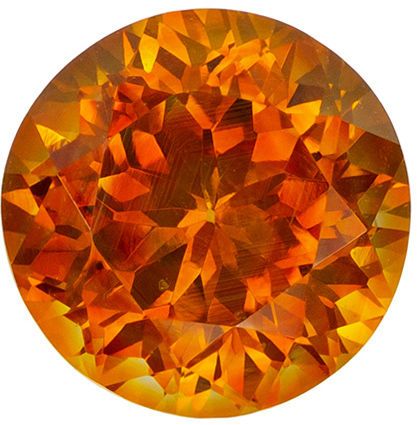 They come from Madagascar, Sri Lanka, Australia, and Tanzania. Useful for manifesting joy and friendship, these exquisite crystals will cheer your heart.
Chakra: Solar Plexus
The Dao used pyrite to decorate their capital. This mineral was used by wizards in laboratories for magical spells. While some associate it with deceit and corruption of the mind, it is a popular tool for feng shui in the home.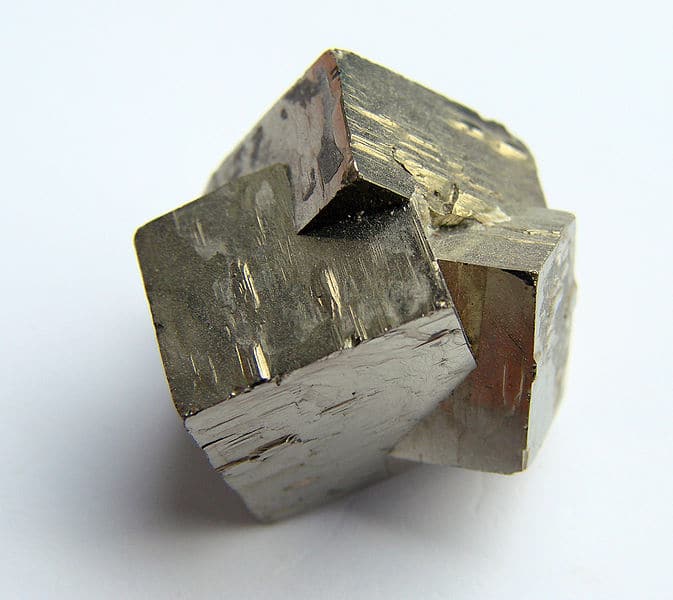 It is closely related to the solar plexus area so it will increase your energy, strength, and confidence. Adding this stone to a desk in the back middle section of your home can attract fame and wealth.
Chakra: Solar Plexus
Sapphires range in all colors of the rainbow, including various shades of yellow. This beautiful stone represents blissful marriage, loyalty, good health, and longevity.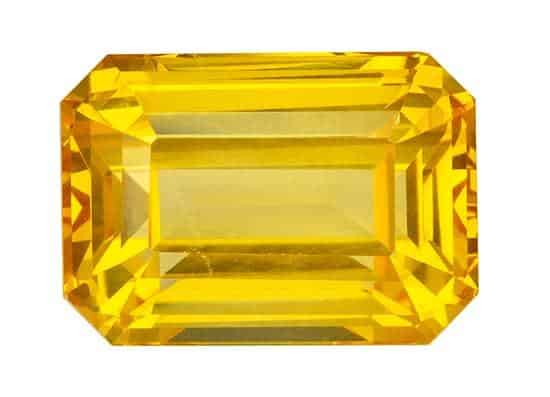 In India, these are often worn at weddings to show support to the bride and groom and ensure a long-lasting marriage. This will give you strength when it comes to making commitments for the long term.
Chakra: Solar Plexus
Part of the Nesosilicate family, this joyful stone is recommended in addition to cognitive behavioral therapy and art therapy for those with depression due to its vibrant yellow color.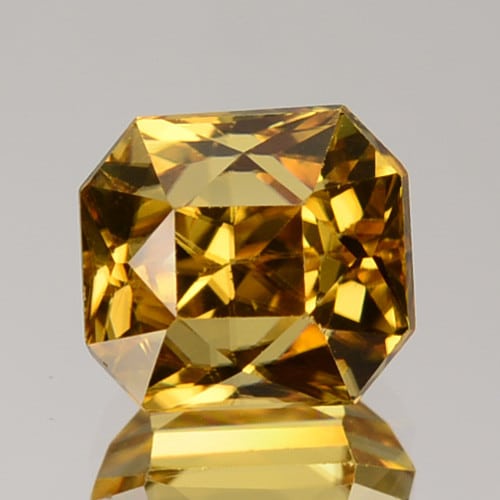 It is ruled by Venus, the planet of love, and Jupiter, the planet of fortune and blessings. If trying to conceive a child, this stone can enhance fertility by giving you the strength you'll need for pregnancy.
Chakra: Solar Plexus
This stone is often confused with Heliodor (#45 on this list), but Heliodor is a more greenish-yellow while yellow beryl is the superior golden variety.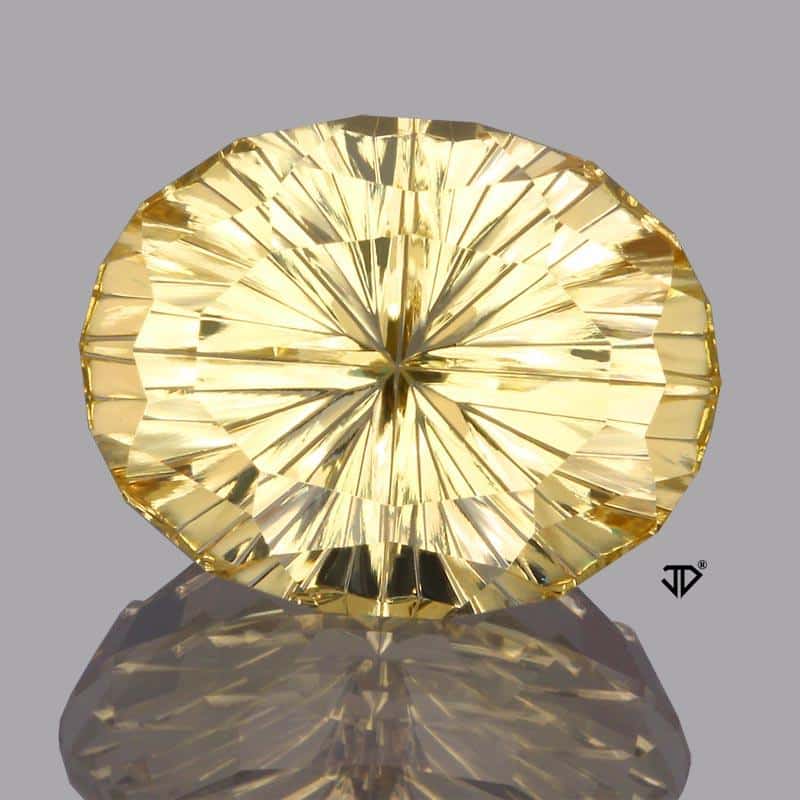 It can serve as a cheaper substitute for yellow sapphire to attract prosperity and new beginnings. The ancients believed yellow beryl was integral to removing fears while traveling to new places.
Utilized to enhance physical and spiritual vision, the apatite cat's eye can support your bone health.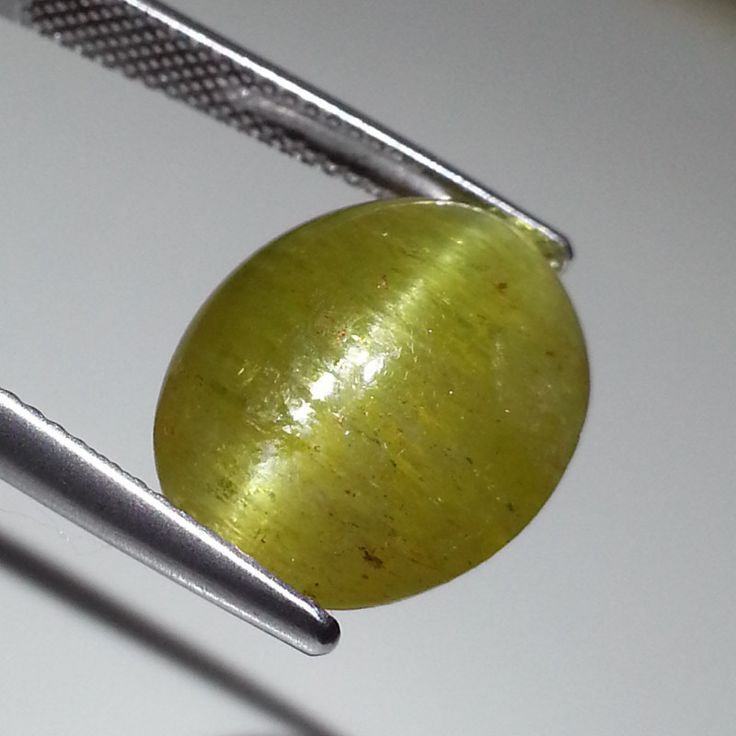 It's an empowering addition to reinforce spontaneity in gambling, racing, and risky endeavors. It is believed to enhance speed and cure body aches.
This color-changing jewel appears golden in natural light, but greener in white light.
Chakras: Solar Plexus, Heart
This is a transformative crystal that can easily aid in theatrical applications, like auditioning for a movie, TV show, or play. Wearing it on your neck or wrist can slow your pulse down even after your adrenaline kicks in. No more stage fright jitters!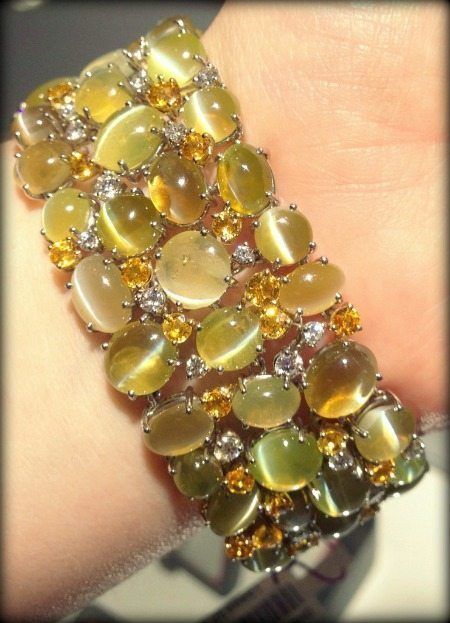 Alexandrite will boost your luck and is a great gift for Geminis and Cancers born in June. It ranges from pink to dark green, but there are rare lime-yellow varieties as well.
Chakras: Solar Plexus, Sacral
This luxurious type of pearl will attract a wealthy crowd to the wearer.
Although golden south sea pearls are more expensive than white pearls, there is no shortage of jewelry made with this crystal. Wearing this to a dinner party can help you stand out amongst everyone else.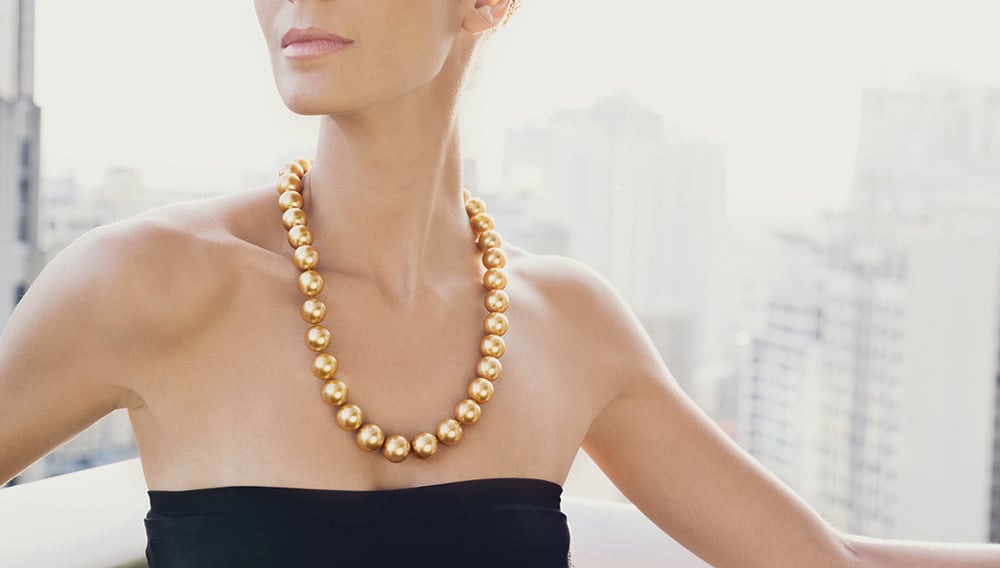 You'll find you don't need to drink as much alcohol when you wear this stone due to its ability to relax and increase your verbal frequency in conversation.
Chakra: Solar Plexus, Root
This amazingly unique stone will bring a positive light to any situation. Placing this gem in the bedroom will help you stay safe at night and protect you against evil energy.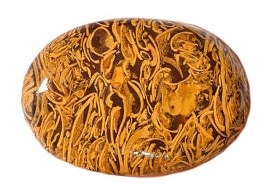 It is highly durable so you can wear it with confidence even while dealing with unforeseen circumstances. You'll find this very grounding when wearing it out in nature so you can focus on what's ahead of you and not what's behind.