If you're a Sagittarius, you possess bold, curious, self-confident, and honesty-above-all qualities. But you may also find that arrogance, risk-taking, or an aversion to self-exploration may interfere with your personal development.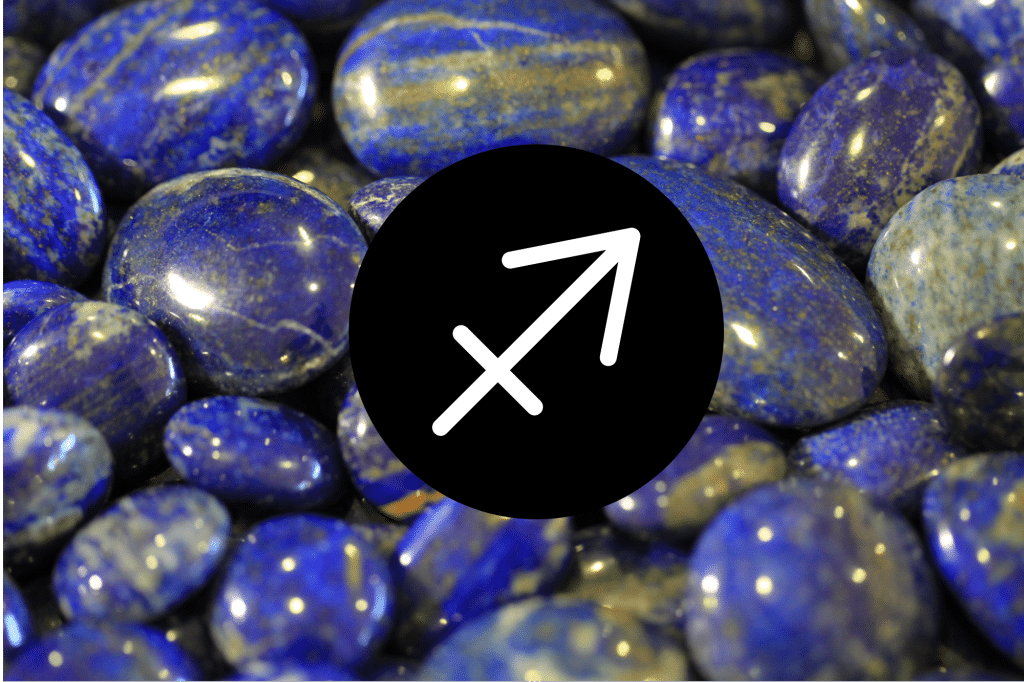 This is something that I've seen many times with my own Sagittarius friends and clients, and I want to show you how to rebalance yourself using the combination of energies from your birth crystals.
Let's check out the 8 Best Crystals for Sagittarius. Buckle up, and let's ride!
Lapis Lazuli
This deep blue stone is said to be able to bring wisdom and truth by activating the Third Eye. Since the chakra enhanced is the Throat or Third Eye Chakra, I teach people that the combination of this crystal and the ruling planet of Jupiter can help to make sense of your emotions.
I'd have to say Lapis Lazuli can also help find hidden truths, reveal what's hiding behind feelings, and when used with Chakra meditation, can blend speaking truthfully with a sprinkle of tact (and what Sagittarius hasn't been told they need more of that?!)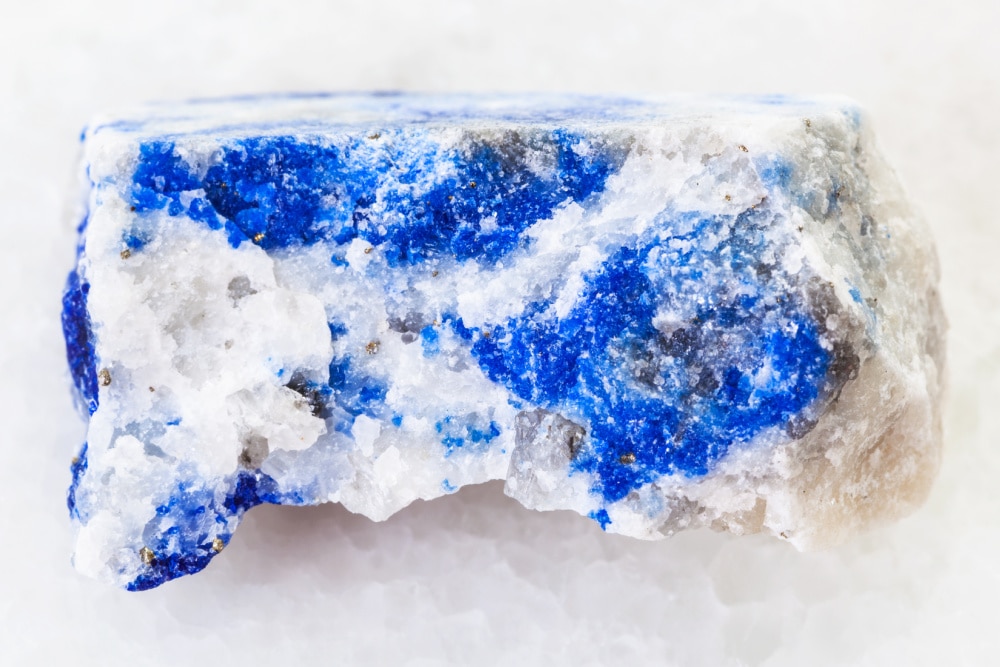 Blue Topaz
The vibrational frequency from this blue stone is known to emanate truth and honesty. But what I find most helpful when recommending Blue Topaz to my friends and clients is using it to rebalance the Throat Chakra.
Experiencing a wall when sharing feelings or expressing ideas diminishes as mind and soul harmony flourishes. For these reasons, I often refer to Blue Topaz as the writer's stone.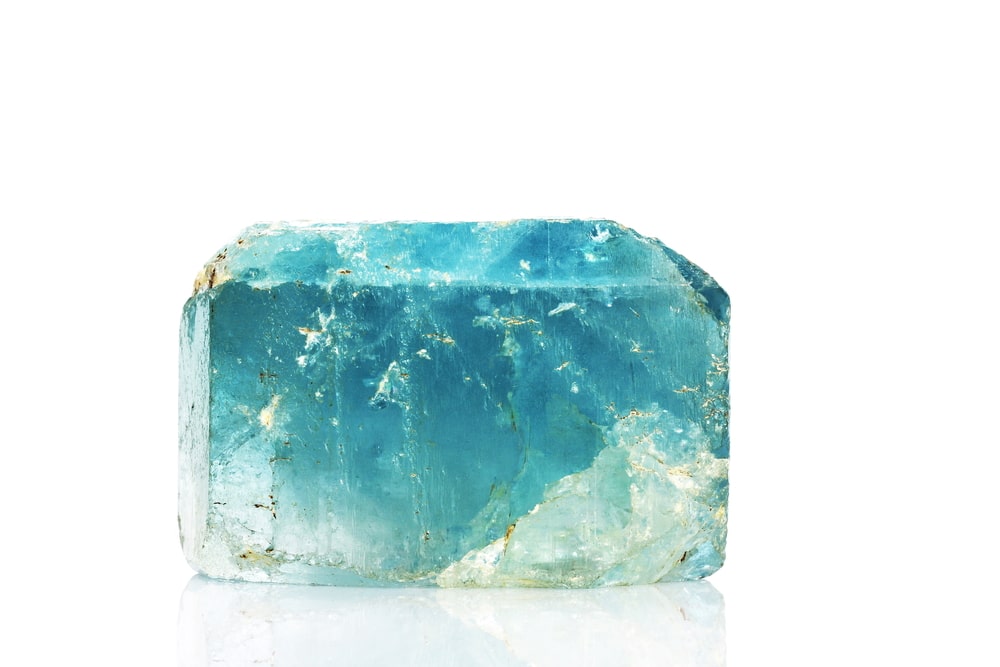 Golden Yellow Topaz
Also known as Imperial Topaz, this ascendant and energy-giving stone is used to balance the Solar Plexus or Sacral Chakra.
I use Golden Yellow Topaz to increase intention, bring like-minded people into your orbit, or manifest spiritual matters. I also use it to shift focus more to identifying positive aspects and abilities in Sagittarius' life.
I think the most unique use is Golden Yellow Topaz is so helpful in developing more compassion within yourself towards co-workers and friends.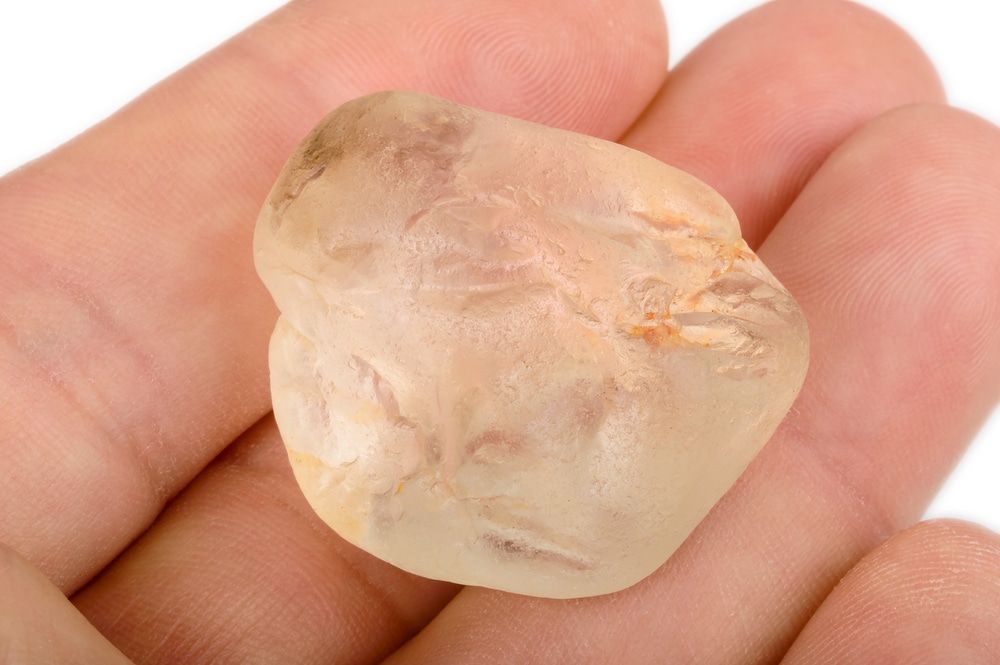 Obsidian
Obsidian is a grounding tool used to find direction and life truths that can be neglected by a Sagittarius rising. The chakras improved by Obsidian's use are many, depending on the color of Obsidian used, from Black to Rainbow, to Clear, with many in between.
Obsidian is a strong centering stone since it's created from cooling lava which combines the Earth, fire, and water elements.
I use Obsidian to bring negative character qualities to the surface so they can be identified, making it easier to reduce their impact. And, as expected, I've found that the different Obsidian colors impact various Chakras and Sagittarius natures.
An Obsidian stone with a brilliant blue glow will increase intuition, bring creativity forward and aid in prioritizing.
A gold shine to an Obsidian stone is my go-to for reflection of self and knowledge. It can have the ability to increase harmony and patience in an ego stacked high with self-serving interests.
Since Black Obsidian is associated with Earth, I use this color to clean out negativity from an auric field by grounding unwanted negative energy through the Root Chakra.
While I know Sagittarians are known for their honesty (often, too much honesty!) I use Grey Obsidian to add tact to the conversation and foster thoughtfulness.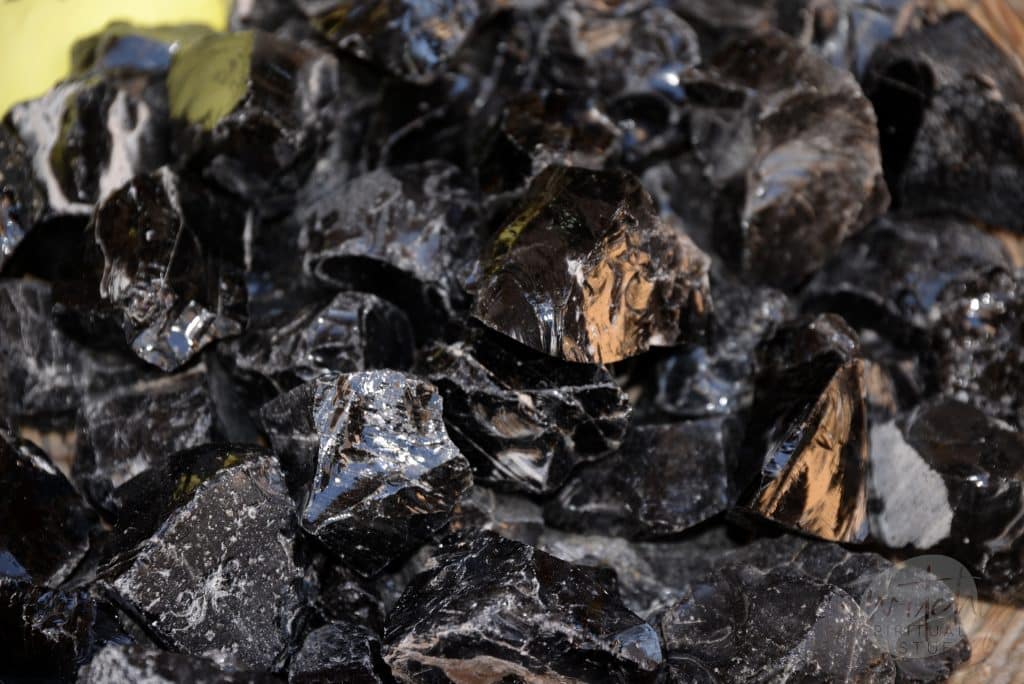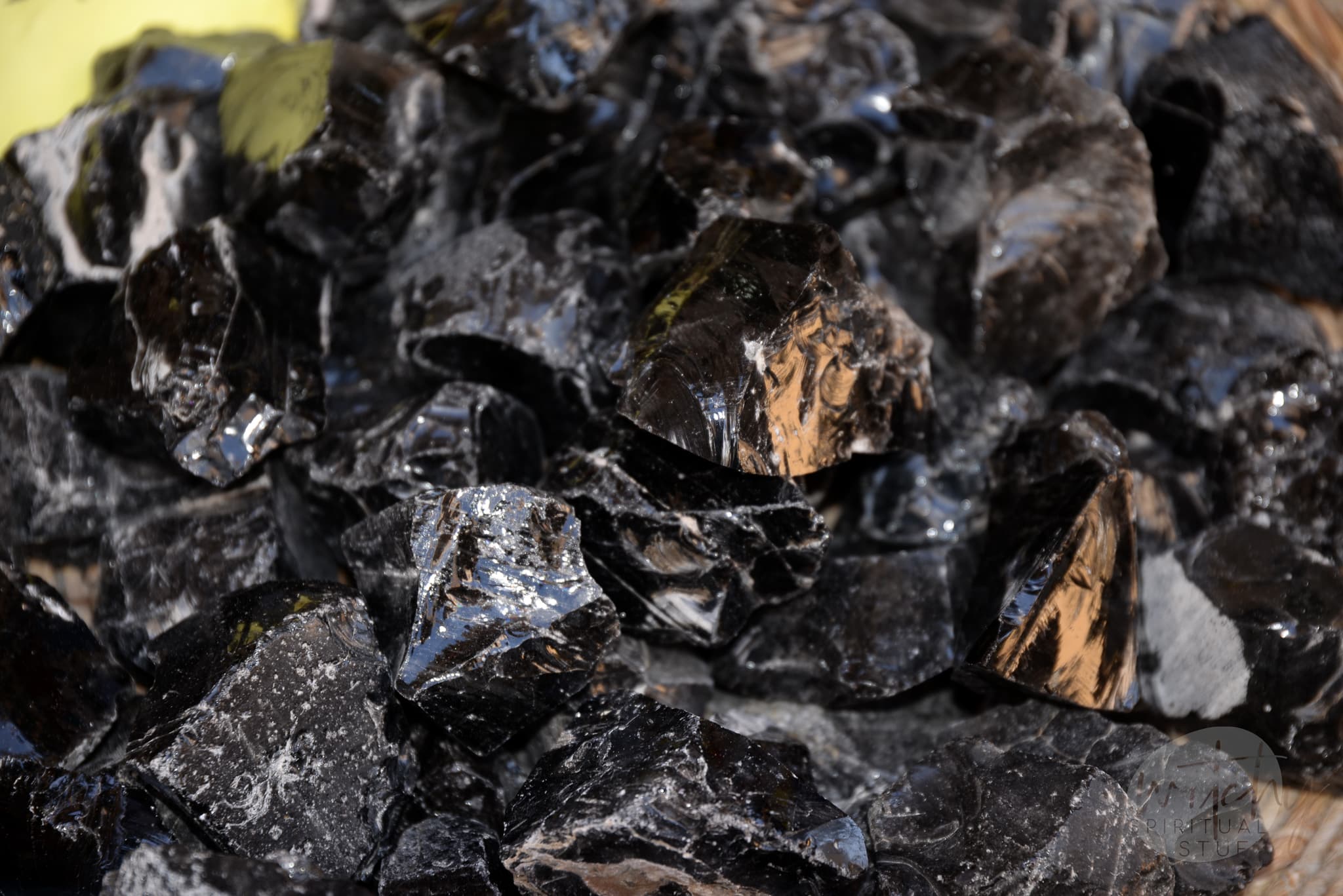 Turquoise
The Stone of Communication, or Turquoise as the name most of us know, is chosen when I want to help rebalance the Throat Chakra for a Sagittarius. I use this stone to balance and promote thoughtfulness and empathy, especially when large, collaborative projects are looming.
As a Purification Stone, I recommend Turquoise if my client needs a barrier of protection from negative energies, panic attacks, or anxiety, fostering energy and mood improvement.
I see inner peace develop in my Sagittarian friends once Turquoise helps to balance and correctly align their Chakras.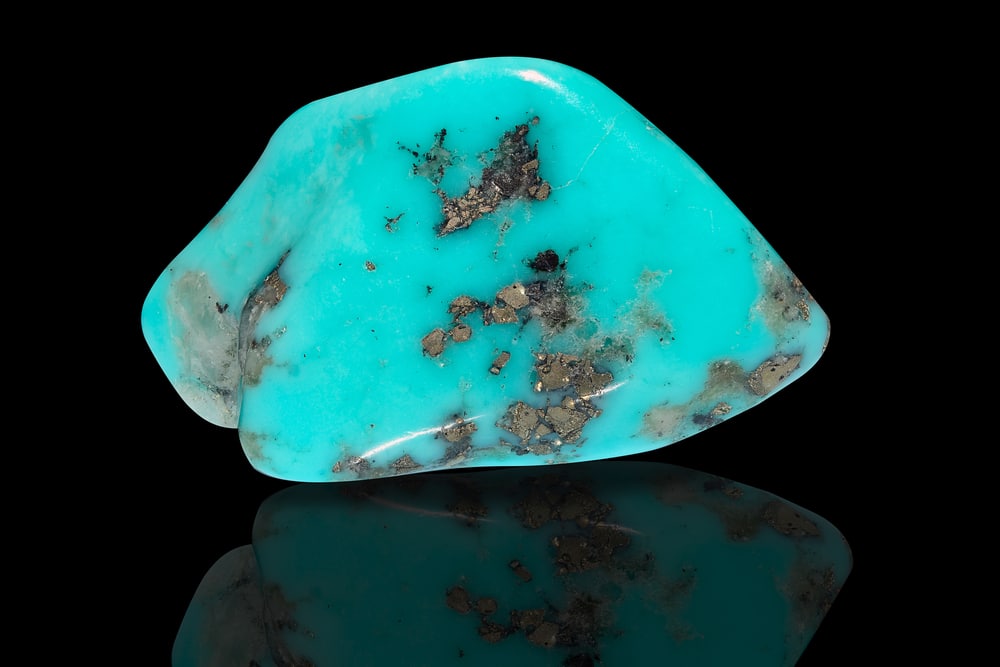 Moonstone
I sometimes refer to this white or creamy milk-colored stone as the Stone of New Beginnings.
I use this very soothing and stabilizing stone to promote calmness and grounding.
I tell my Sagittarius clients that Moonstone will help navigate the constantly changing energy in life's flow. And because it is subtle feminine energy, it will help you stimulate your creativity and self-awareness in both personal and professional situations smoothly and peacefully.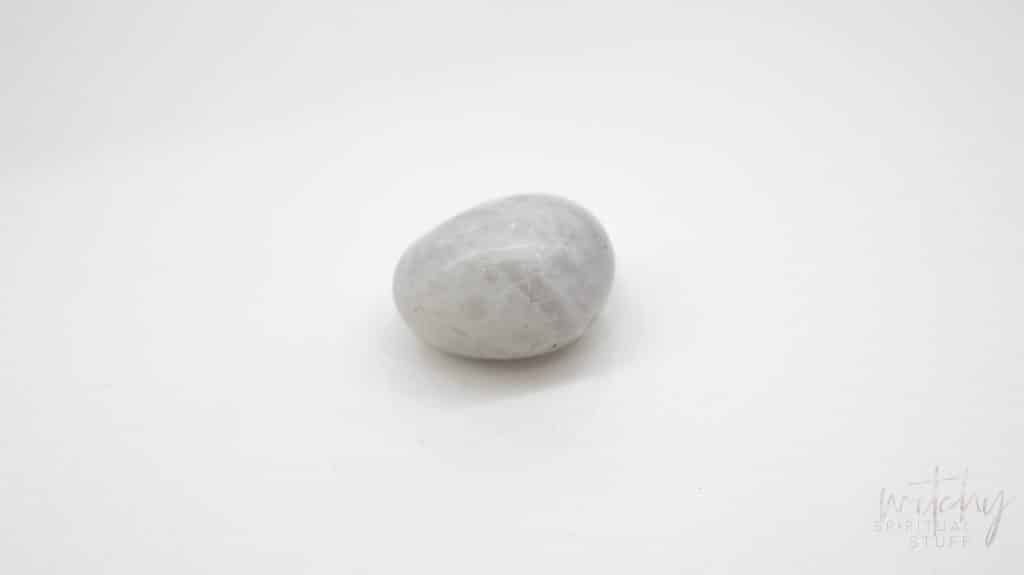 Wulfenite
This crystal comes in many colors but is a brittle gem best used while meditating or having physically near your person instead of mounting in jewelry.
Since most Sagittarians are gregarious and big-hearted by nature, they are also keenly aware of being taken advantage of. Wulfenite has come in handy when someone approaches me needing to make a judgment decision about someone.
I will also use Wulfenite to activate the Sacral Chakra along with the Solar Plexus so that your focus increases as well, making prioritizing and planning more doable for the Sagittarius personality.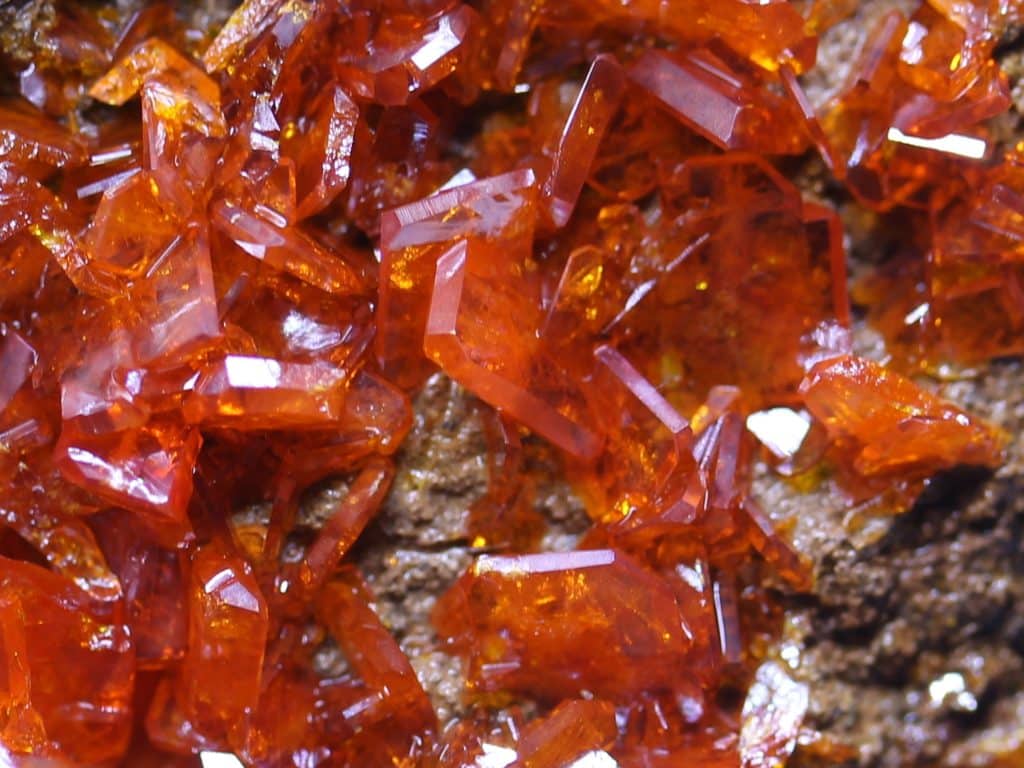 Rhyolite
The Stone of Resolution or the Rainforest Stone is found in USA, Mexico, and Australia, and I mainly use it to balance the Root Chakra.
Rhyolite has a grounded energy that fosters positive outlooks brought about by a gentle transition that strengthens the body-mind bond.
This will allow the Sagittarian to leave the frantic scattering of thought processes behind and focus on planning and accomplishing goals.
Rhyolite is a stone I also use to heal past life traumas. Identifying and dealing with past pains in the present allows the Sagittarius to let go of old habits once the understanding of the motives behind present behaviors comes to light. Truly a game-changer!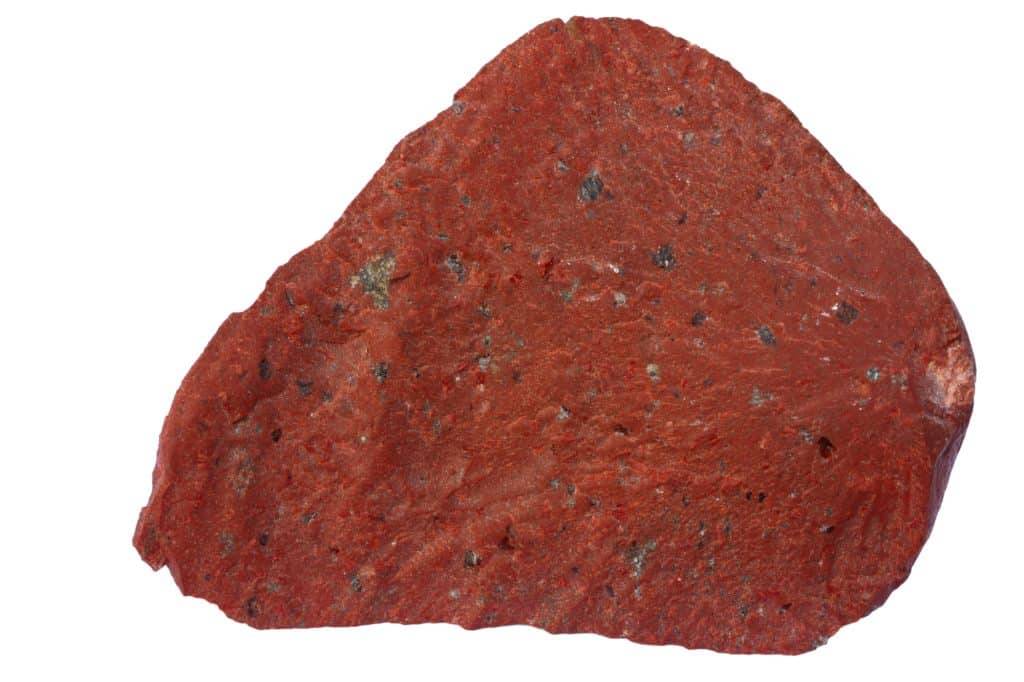 Here Are Some Ways I Recommend Crystal Use For Sagittarians
You can place some of the suggested crystals around your personal space at home or work.
You can find a crystal singing bowl to energize your Throat Chakra (I've found that a G# frequency works the best for my Sagittarius friends and clients).
Keep some Golden Yellow Topaz in your belt or pockets, so they are constantly next to your Sacral Chakra.
Meditate while holding a recommended crystal before bedtime.
Experiment with one or two at the most under your pillow while sleeping (I recommend two at the most so as not to have too much-emanated energy).
Clean and program a crystal to be made in a piece of jewelry to continuously multiply your energy.