What's your sign? Whether you simply enjoy reading your horoscope or you strive to live fully by your stars, your zodiac sign offers guidance for your goals and choices.
The zodiac is the celestial band through which the sun and moon pass. Your star sign describes the position of the heavens at the time of your birth.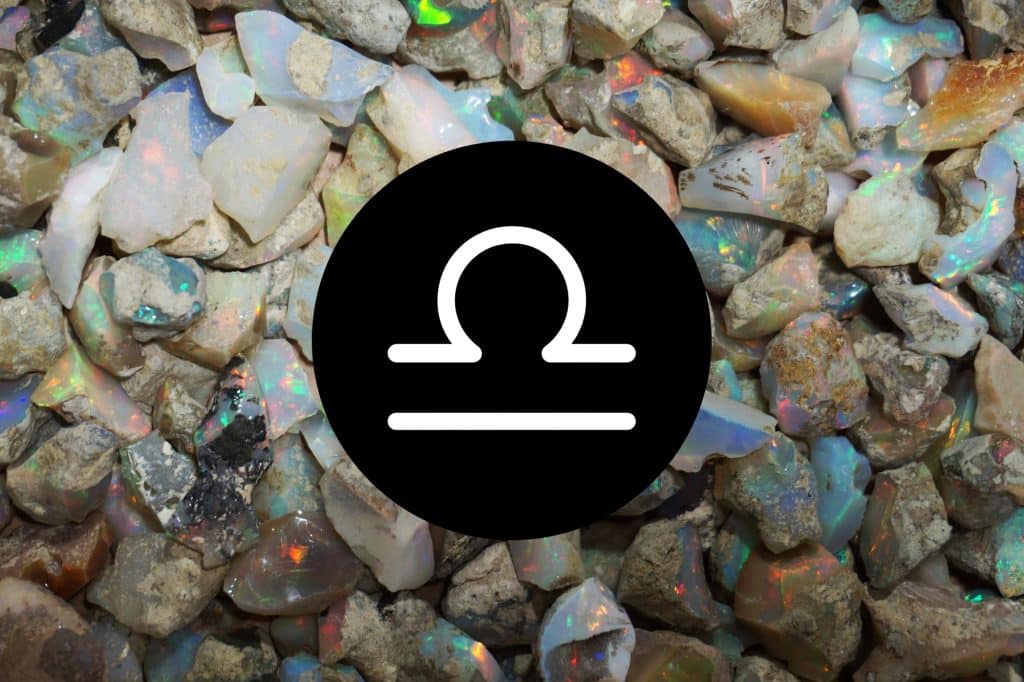 Each sign has a distinctive set of energies, tendencies, and spiritual needs. For better balance and well-being, you'll need the right crystals for focusing, spellwork, or chakra cleansing.
People born between September 23-24 and October 22-23 are considered to be Libras. The Libra zodiac sign represents the scales of justice.
Are you a Libra? Here are the best crystals to incorporate into your spiritual practice.
What is Libra?
First, let's explore the meaning and history of Libra. This zodiac sign aligns with the constellation of the same name.
Since ancient times, Libra was associated with balance. The scales refer to those held by Themis, the Greek goddess of divine law.
As the Romans drew much of their mythology from the Greeks, they too considered Libra a sign of righteousness and justice. Rome was reportedly founded while the Moon was in Libra.
Libra's ruling planet is Venus, which means that Venus has its greatest influence when positioned in the constellation Libra. Venus has long been associated with love and passion, and Libras are indeed the romantic sort!
Each zodiac sign is associated with one of the four elements. Libra is one of four air signs, which embrace curiosity, logic, and communication.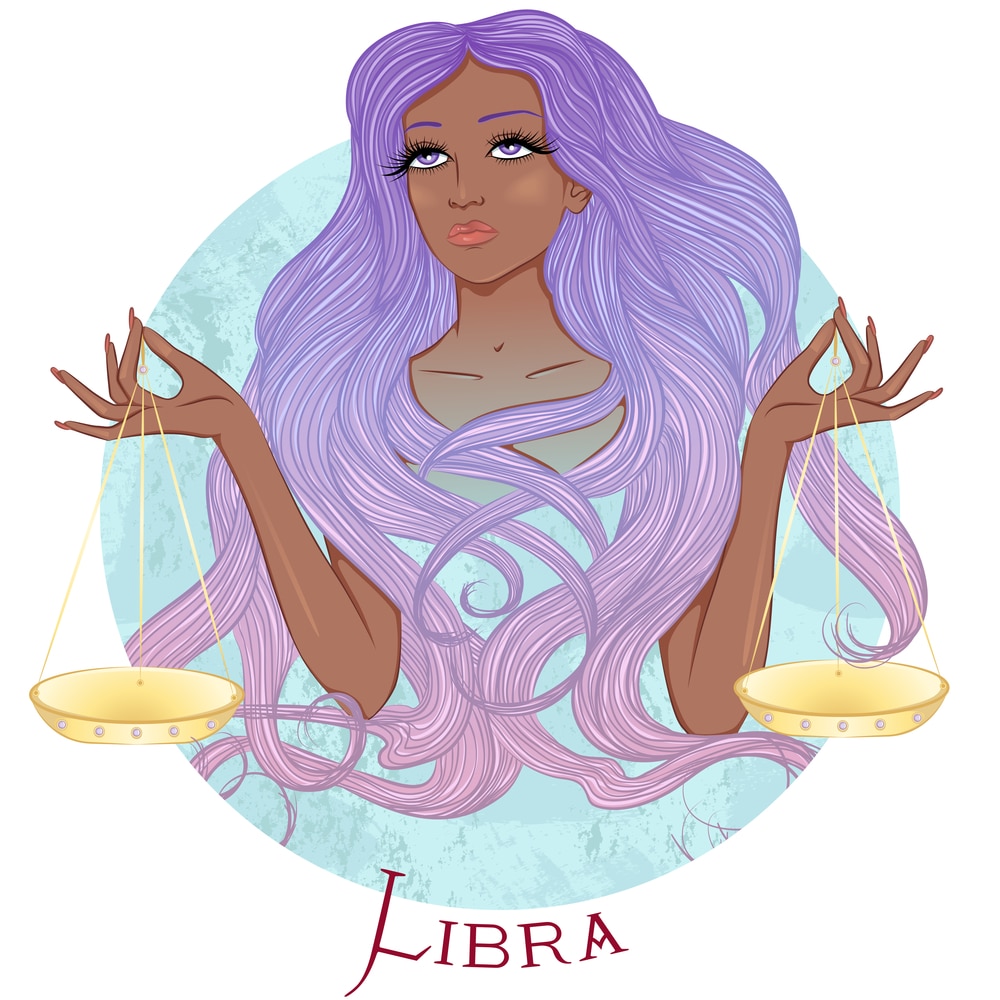 Despite this clarity, Libra and the other air signs can also be finicky and unpredictable. However, Libra is the only air sign to have a "cardinal quality," that is, a tendency to drive change and lead others.
Libra's Characteristics
As Libra symbolizes balance and justice, people of this zodiac sign tend to be diplomatic, practical, and even-tempered. They take a strategic approach to life, often spending extra time on projects they deem valuable.
However, their ability to weigh situations equally may make them a bit indecisive. They devote so much energy to their endeavors that it's easy for Libras to become a bit overly meticulous or critical.
Of all the air signs, Libras are the most ambitious and assertive. Still, their "butterfly minds" could lead them to indulge their passions to the point of instability.
The Best Crystals for Libra Zodiac Signs
Libras are often quite loyal to others, and they easily win people over with their charm and wit. At times, their sophisticated and extravagant nature can make them a bit vain, but they're ultimately a gracious friend and ally.
Top 10 Crystals for Libras
Libra is associated with the color pink, so any pink gemstone can help Libras harness their intuition and balance their energies. However, some crystals are particularly beneficial for Libras.
Pink Tourmaline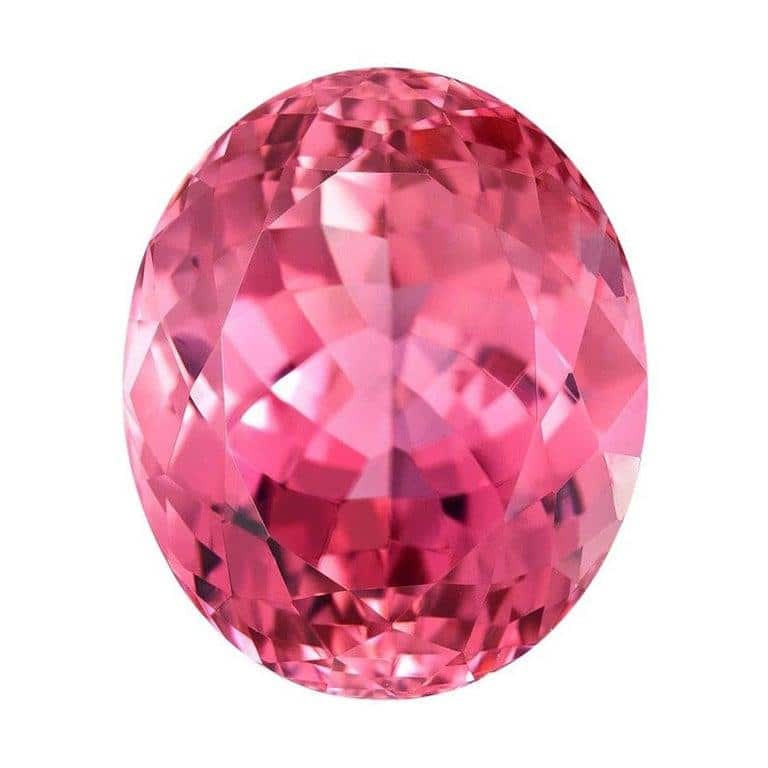 Tourmaline is one of October's birthstones, which makes it a powerful crystal for many Libras. The pink variation attunes to the Heart chakra, nurturing the Libra's loving nature.
Pink tourmaline promotes harmony in Libras' relationships and encourages them to love themselves as much as they do others — a challenge for the people-pleasing Libra!
Pink Quartz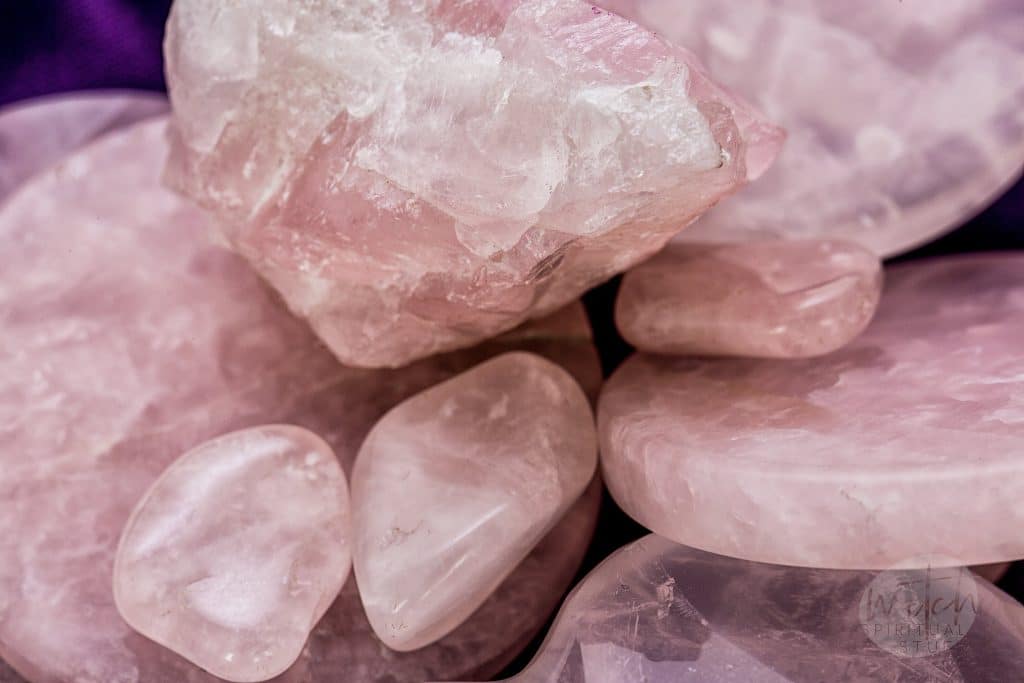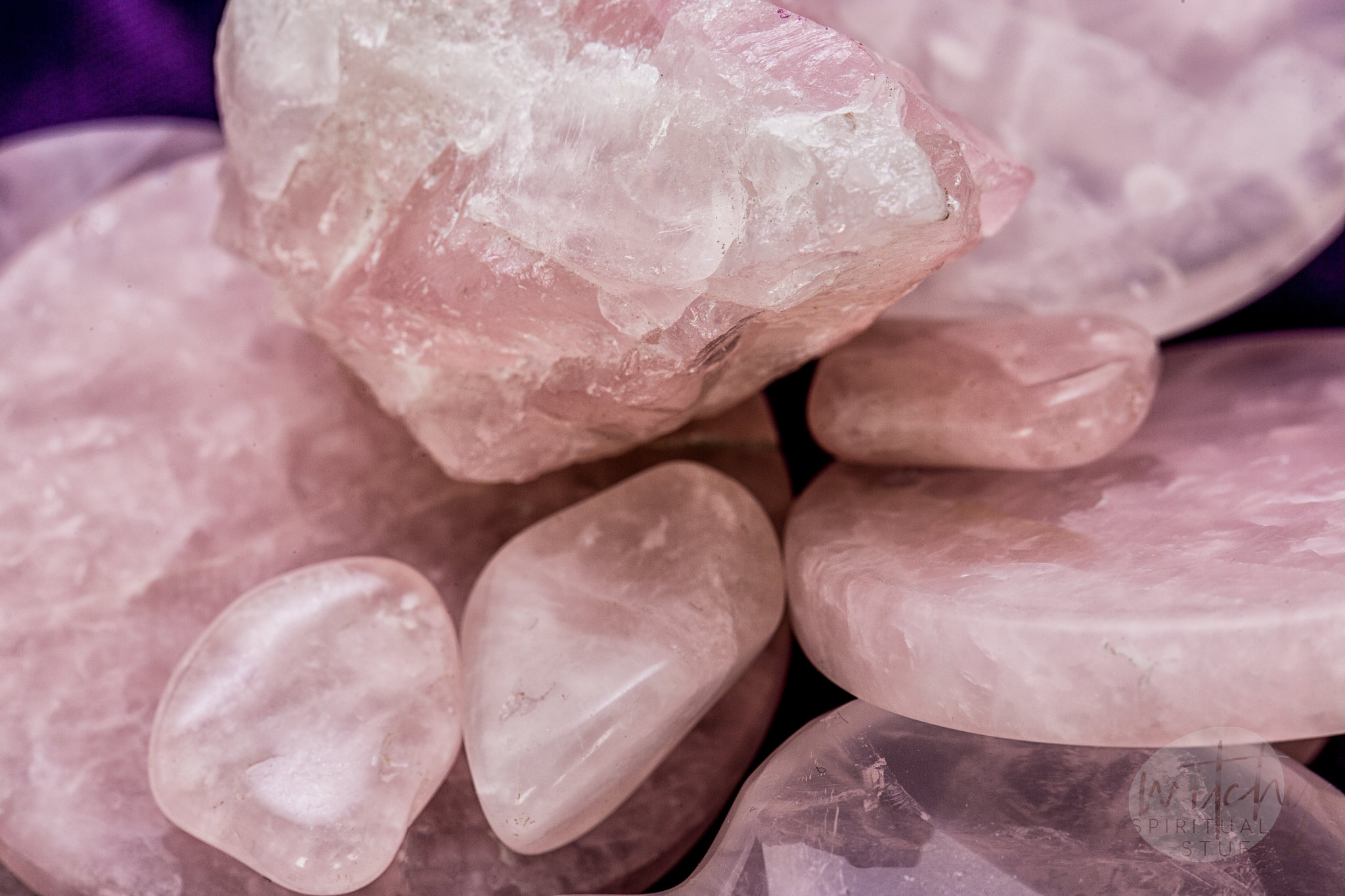 Libras are highly intelligent and inquisitive, but with their passionate streak comes an overactive mind. At times, their extravagance gets the better of them.
To overcome insecurity and neediness, Libras can use pink quartz to dispel brain fog and boost their confidence. This crystal also helps Libras gain clarity on the goals they desperately want to achieve.
Garnet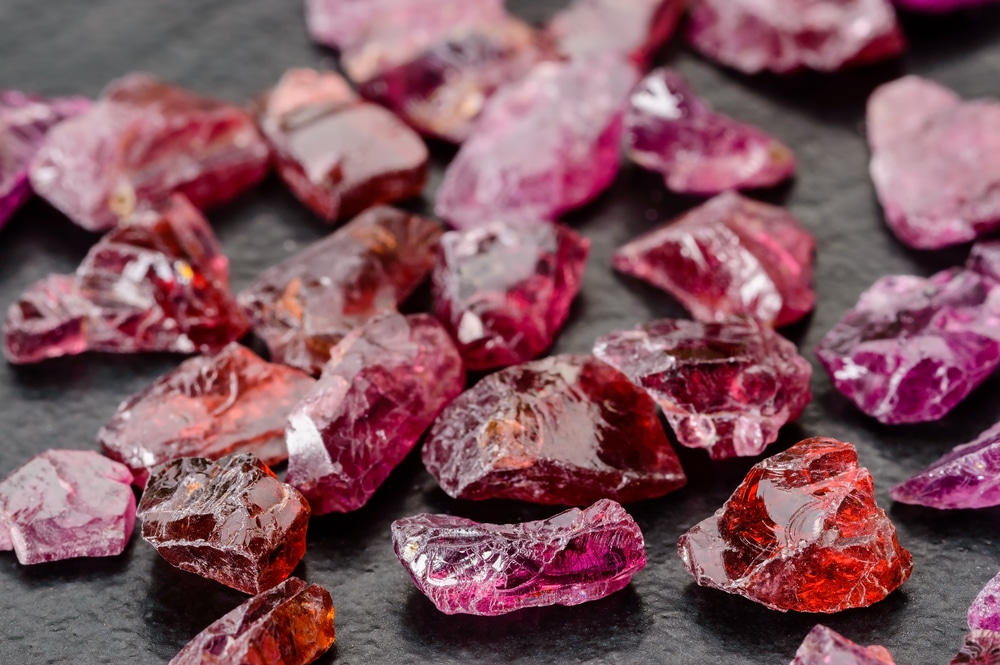 Garnet is the classic heart stone, which makes it perfect for Libras seeking to reignite passion or romance. At times, Libras' logical nature and indecisiveness can make relationships difficult.
Garnet aligns the Heart Chakra and stokes the Libra's innate desire for love and devotion. It also nourishes one's Root Chakra, helping promote the Libra's sense of stability.
Emerald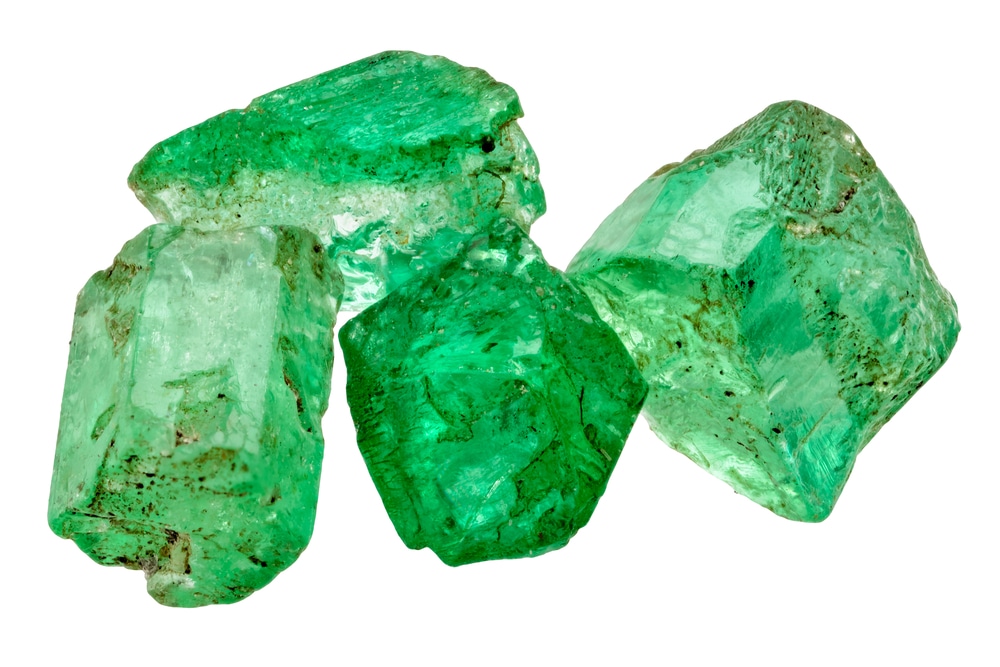 Society often does not favor the Libra personality, which can make Libras frustrated as they feel blocked from the goals. Those who seem over-assertive or vain may learn to hide their talents.
Long beloved for its confidence-boosting, powerful energy, emerald is ideal for Libras who need to reclaim their vibrance. It cleanses the Heart chakra, allowing Libras to nurture their loving side.
And just like in The Wizard of Oz, emerald reveals the true power that Libras hold within, even if they've been taught to suppress it.
Plus, emerald is the stone of patience, so it's wonderful for Libras who wish to embrace and refine their natural diplomatic talents.
Citrine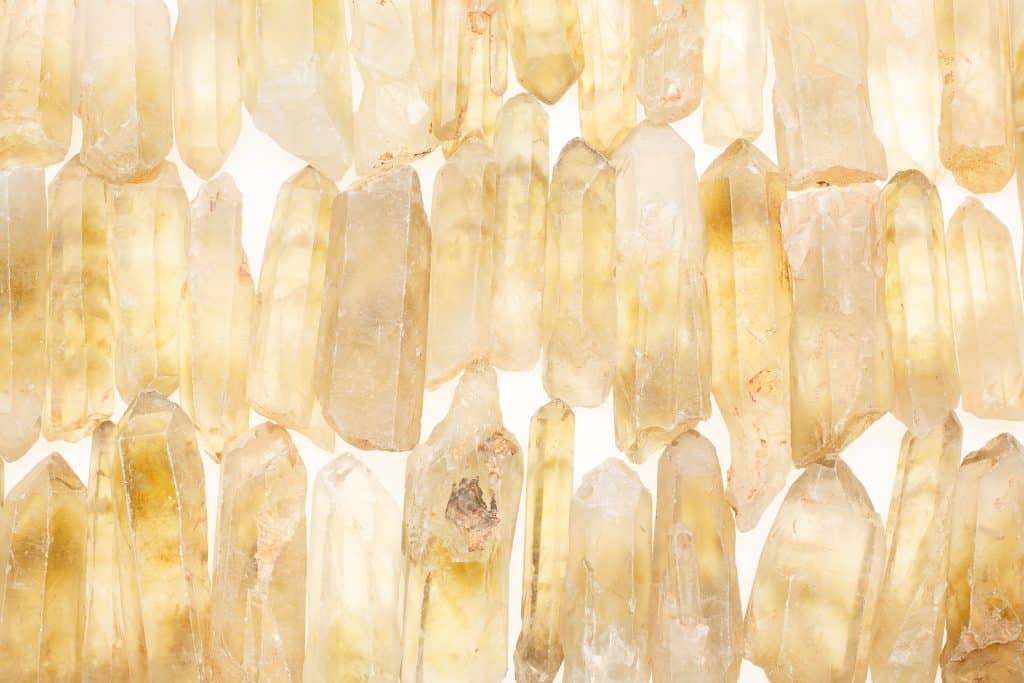 Citrine is the perfect gemstone to ignite one's solar plexus and gain the confidence to pursue their goals. For Libras, who are ambitious yet practical, citrine can give them to push they need to turn their passions into action.
Libras tend to get stuck in their heads, but citrine can help them manifest their dreams and cultivate their talents. It is a potent crystal for personal power and a flourishing life!
Opal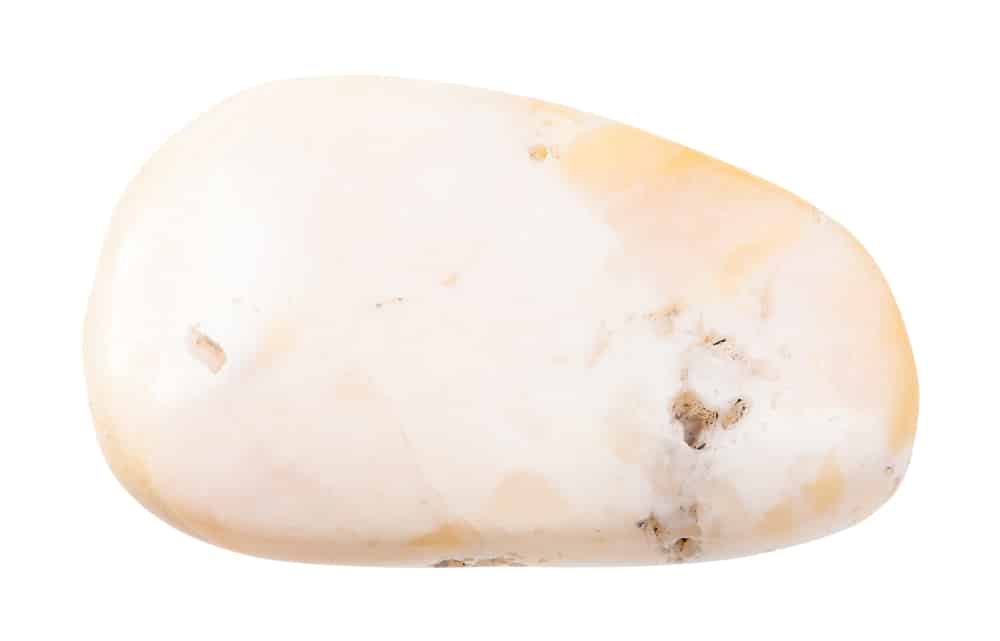 Libras are often the most sensitive of the cardinal signs, which can present a challenge in leadership situations. Negative energies can sway the Libra from their ambitions and stoke the fires of insecurity.
Opal is well-renowned for its ability to deflect or absorb negative energy. Plus, its shiny dark hue invites introspection, allowing the Libra to rediscover emotional balance.
Like tourmaline, opal is also one of the birthstones for October and thus carries extra power for October-born Libras.
Tiger's Eye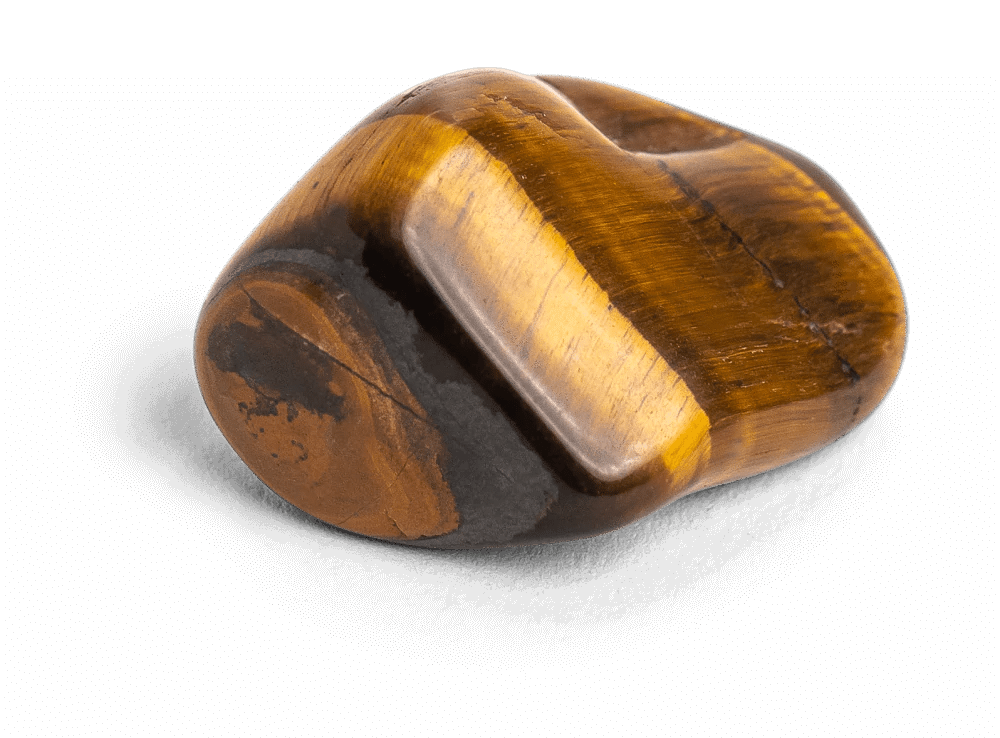 This bold crystal unleashes the tiger's power, cleansing the root chakra and encouraging Libras to remain assertive in difficult situations. Tiger's eye helps the occasionally insecure Libra to recover their inner strength.
The earthy tones and dramatic hues of this gemstone attune it to the sacral and root chakras. Libras may use tiger's eye to manifest their values and achieve their characteristic balance.
Blue Lace Agate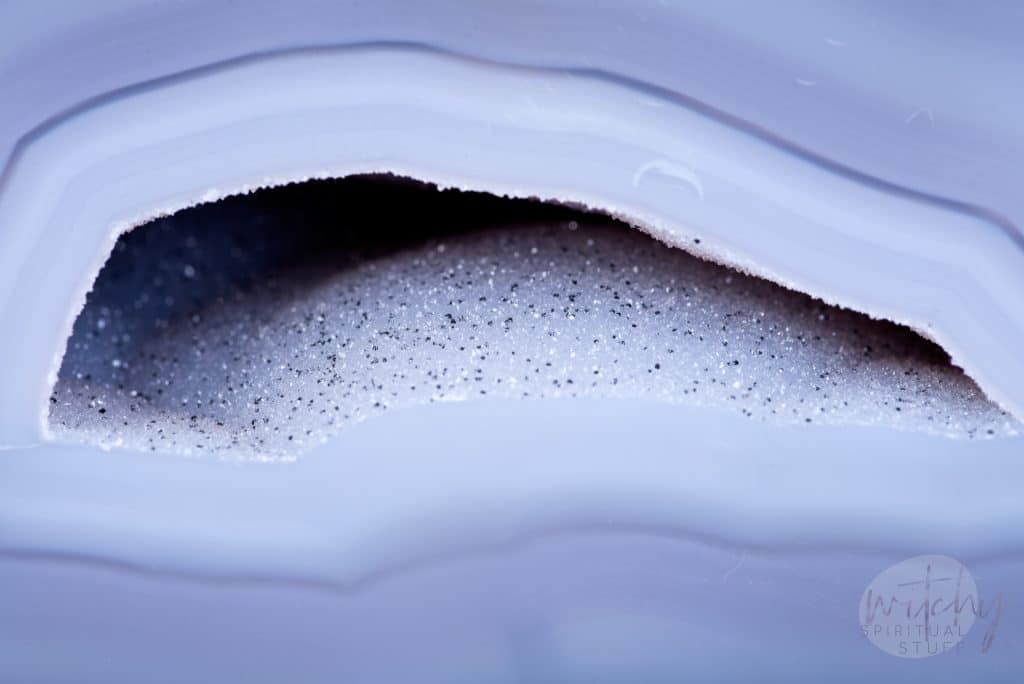 Not all of Libra's ideal crystals are heart or root crystals, though. Libras are well-known for their extroverted, persuasive approach in their social lives.
At times, though, emotional instability or overthinking can lead a Libra to become withdrawn. Their insincerity turns into inauthenticity.
Libras' innate charm also comes with a heavy dose of people-pleasing, which can make it hard to find the right words. That's why a potent Throat Chakra crystal such as blue lace agate can help Libras speak their truth.
Agate is also a September birthstone, which means it resonates with many September-born Libras.
Amazonite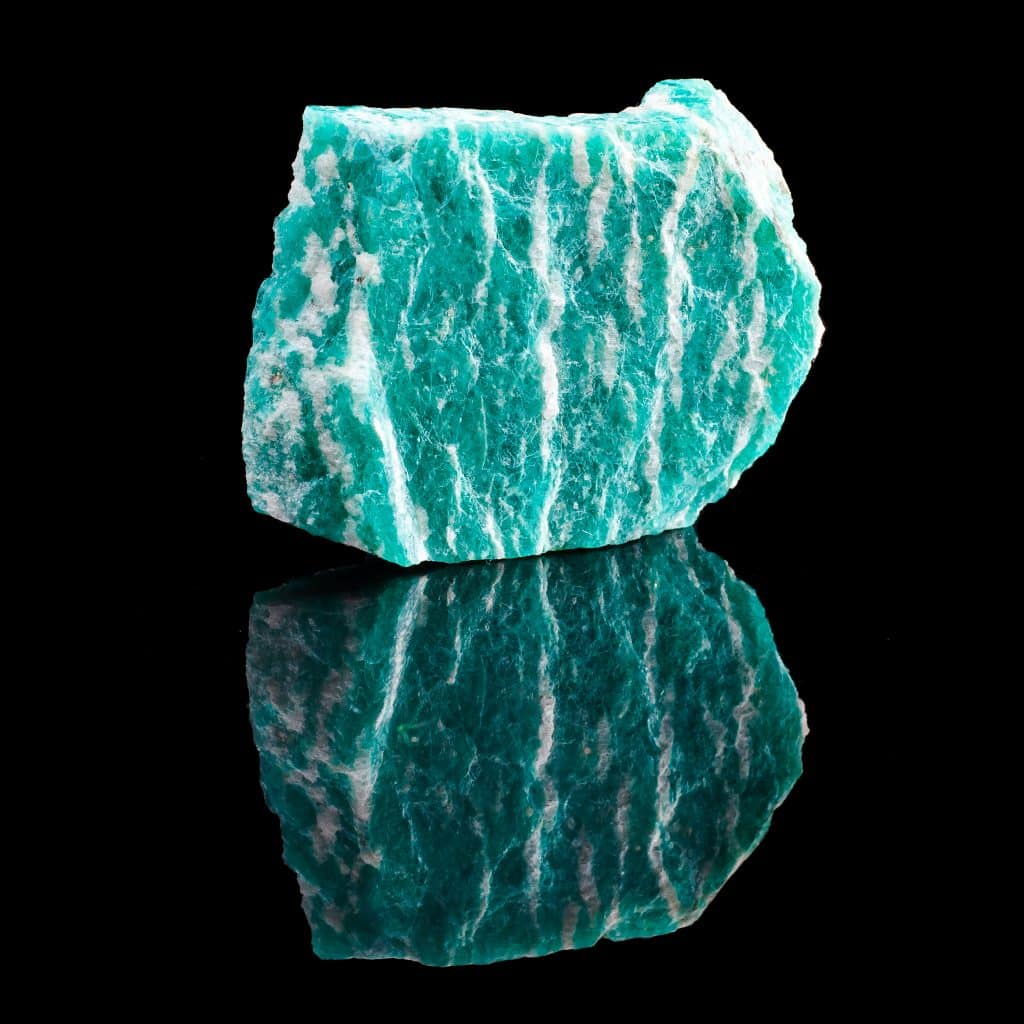 Similar to blue lace agate, amazonite helps Libras reconnect with their values and communicate more authentically with others. This beautiful crystal allows the persuasive Libra to stand in their power and speak with confidence.
Amazonite has also been linked to enhanced intuition and clairvoyance, which can help the diplomatic Libra to mediate conflict and promote balance in any situation.
Lapis Lazuli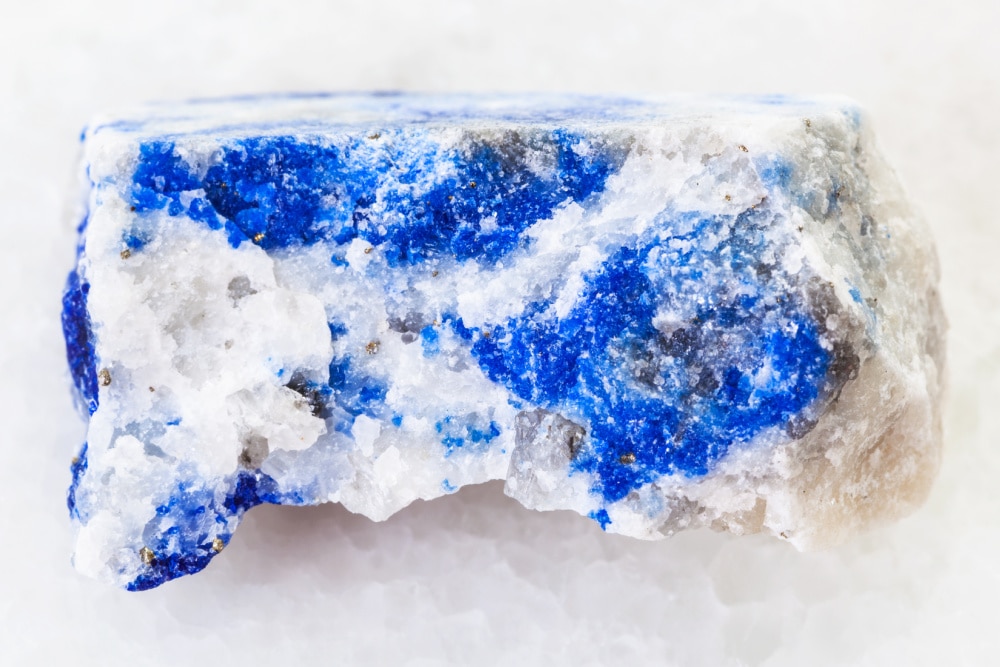 Every zodiac sign can benefit from nurturing their intuition. That's one of the main reasons why we use crystals — to cleanse our chakras and realign our energies!
However, Libras are especially vulnerable to muddled intuition as they tend to be driven by logic. At times, their passionate focus on the practical can leave them feeling disconnected from their emotions.
When Libras aren't taking action, they're overthinking things. Their assertive, charming personality can quickly turn into flakiness and hyperfixation.
The time-honored gemstone for both the Third Eye and Throat Chakras, lapis lazuli is vital for unleashing the Libra's inner wisdom. It also wards off negative energies that may dissuade the people-pleasing Libra from their goals.
Plus, it's one of the Libra birthstones, particularly for September babies!
Libras Need To Know
If you're a Libra, you may benefit from these potent crystals by incorporating them into your meditation or mindfulness practice. When reading tarot or reflecting on your challenges, focus your intention and goal on your chosen gemstone.
You can also carry the gemstone with you in social situations, public speaking engagements, and any place where you stand to persuade or guide others. Crystals such as citrine and tiger's eye are ideal for butterfly-brain Libras who need help focusing on a project.