The third eye is the chakra which is often called your sixth sense. It is where your intuition is located, and it can help you with your psychic abilities.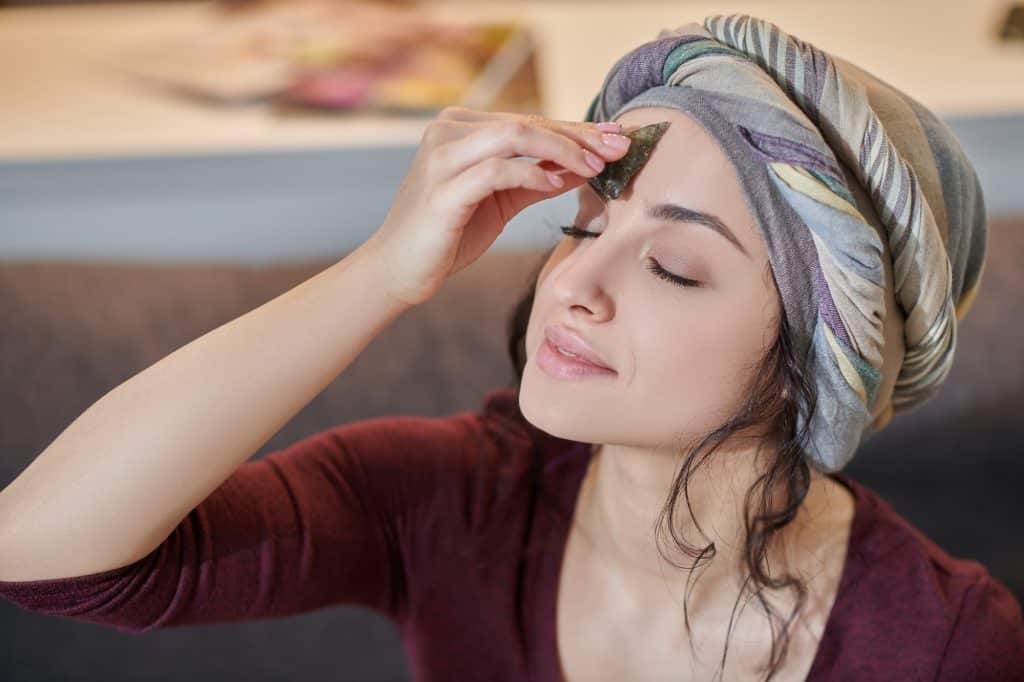 The chakra is at the front of your brain between your eyes, giving it the name "third eye." There are several crystals that can help with this chakra and allow it to serve you well.
Lepidolite
If you are seeking mindfulness and living in the moment, this crystal can help. It can also help you to communicate with higher consciousness to understand yourself better.
It allows you to have better psychic abilities so that you can make better decisions. It's an excellent crystal to use for stress, and it can put you in a more positive mood.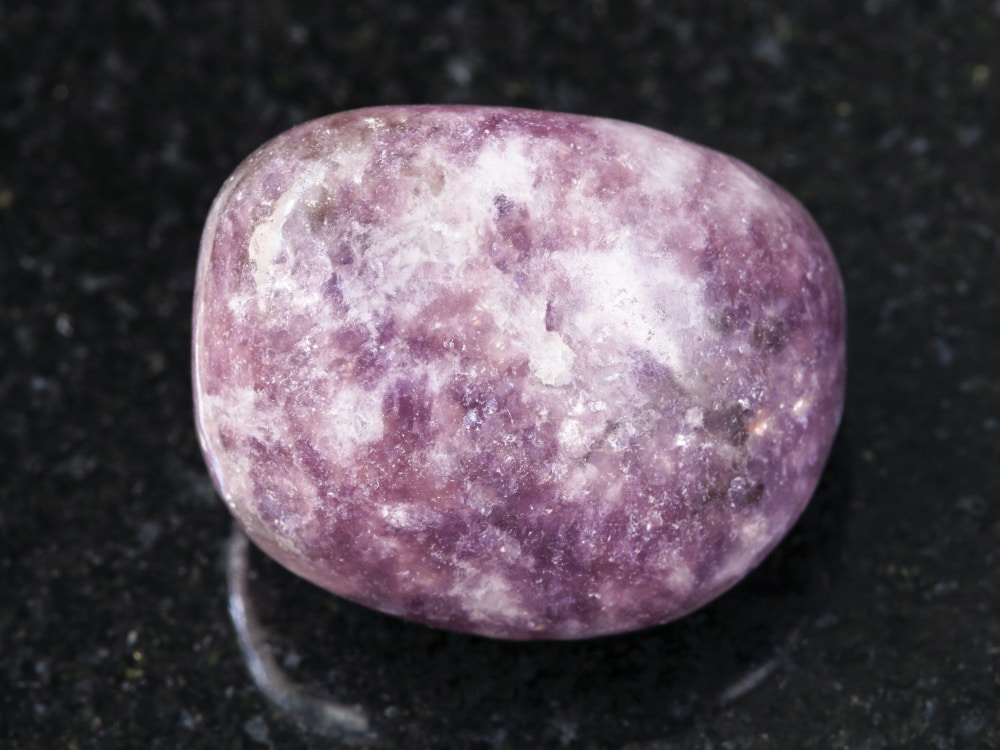 Clear Quartz
Well-known as a healing stone, this crystal is also used to awaken the chakras. If you are using other stones for your third eye, clear quartz will recharge those stones for more power.
When you send thoughts out into the universe, this crystal will amplify them so that you can better be heard. It helps you with your spiritual growth and enables you to find your way along your path.
It can also protect you against the negativity of those around you and jealousy and envy. With its many abilities, you can expect to be in better spiritual condition and more able to access your psychic abilities.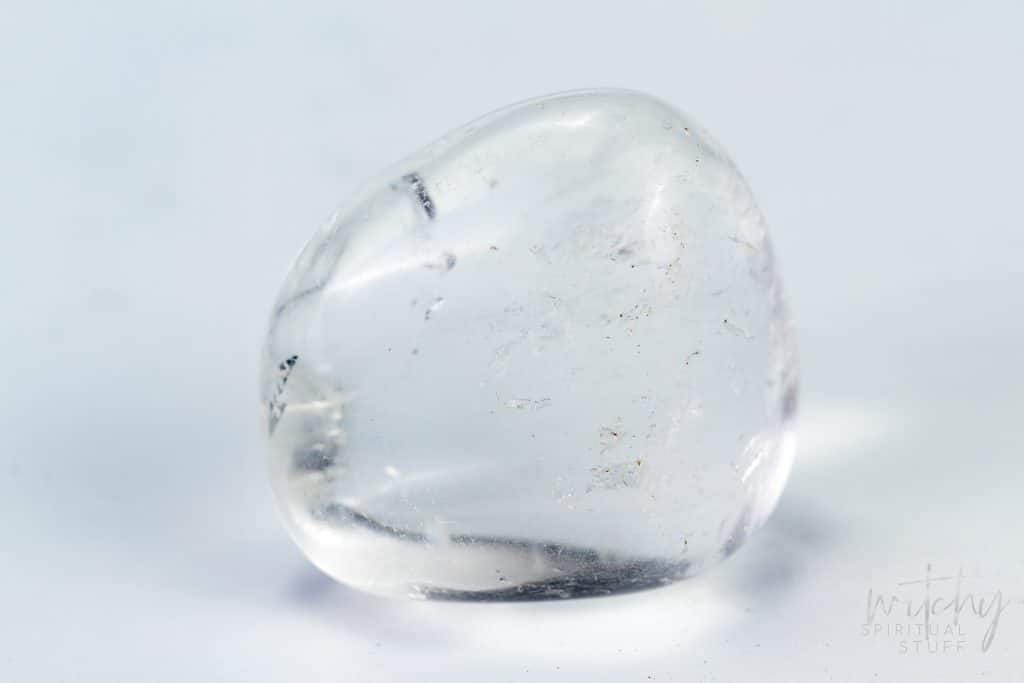 Blue Tiger's Eye
This beautiful crystal is one of the best stones for the third eye chakra. It can help you get to the bottom of issues you have to resolve them more easily.
It can be used to help heal emotional pain and help you have clearer thinking. It gives you a helpful boost of psychic powers such as clairvoyance.
Knowing yourself well is essential, and this crystal can help you do it.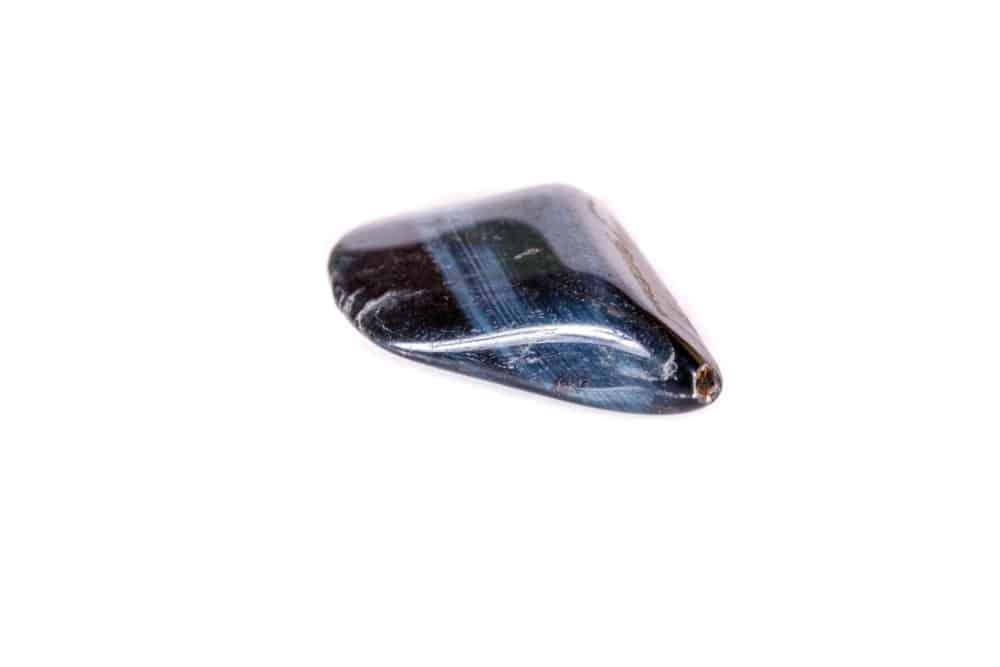 Lapis Lazuli
This blue crystal has been used for millennia for several magickal uses, among them to bring enlightenment to the owner. It can help you open your third eye so that you have better insight and can get access to your higher faculties.
It can also help you to consciously detach from the realm we live in so that you can visit other realms. It has strong vibrations that can protect you and support the connection between your mind and soul.
If you're looking to make spiritual progress, this is a vital crystal.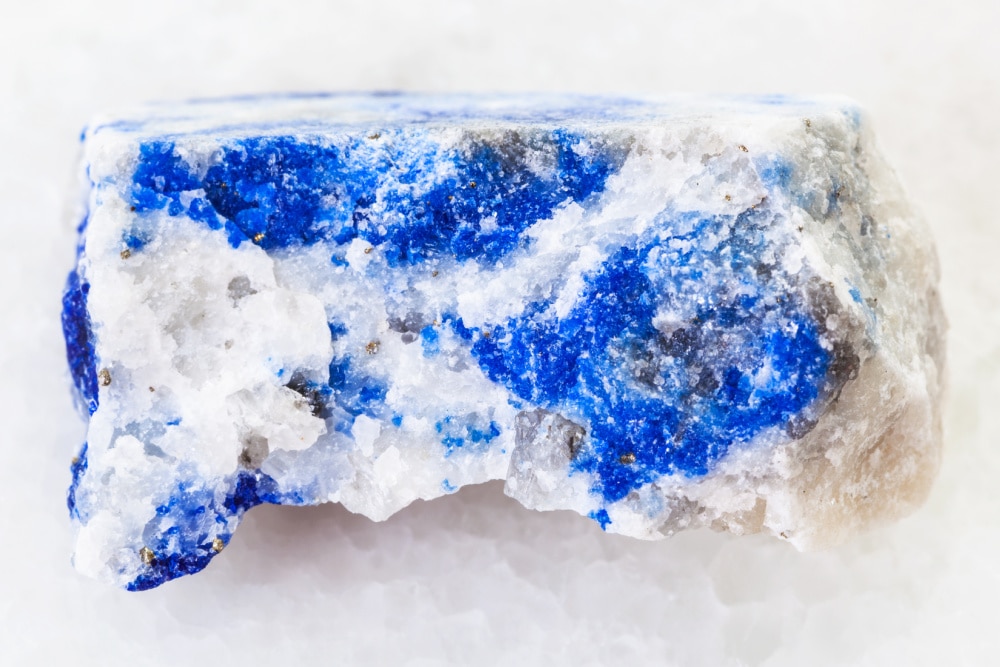 Unakite
It may not be the best-known crystal out there, but it has a lot of important uses. When you get higher information from your third eye, this stone can help you to ground that info with your root chakra.
If you tend to meditate and later forget your experience, this crystal can help you remember what you learned and explored. If you want to engage in astral travel or experience lucid dreaming, this stone can help with both of those journeys.
It also helps you align your third eye chakra with your heart and root chakras to feel more centered.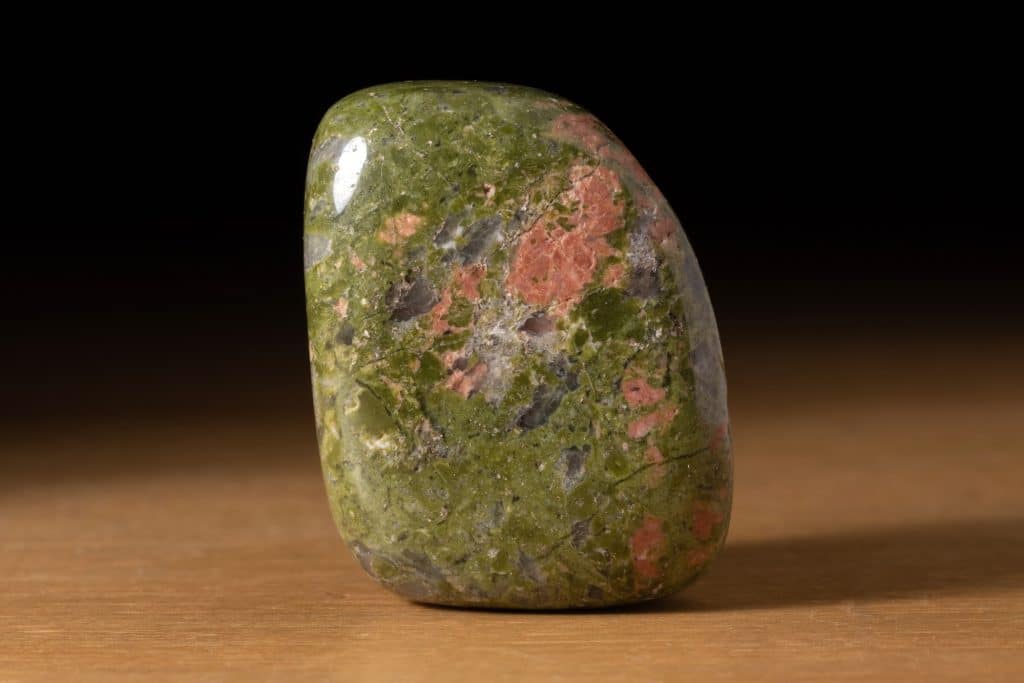 Labradorite
This pretty crystal is often used to awaken and strengthen your psychic powers. At the same time, it lends protection to your aura and keeps it safe from being bombarded by negative energies.
It helps you use your third eye chakra to understand better the struggles you go through in life. When you meditate, place this crystal on your third eye in order to balance your intellect and intuition.
It can also be used when you're searching for your past lives.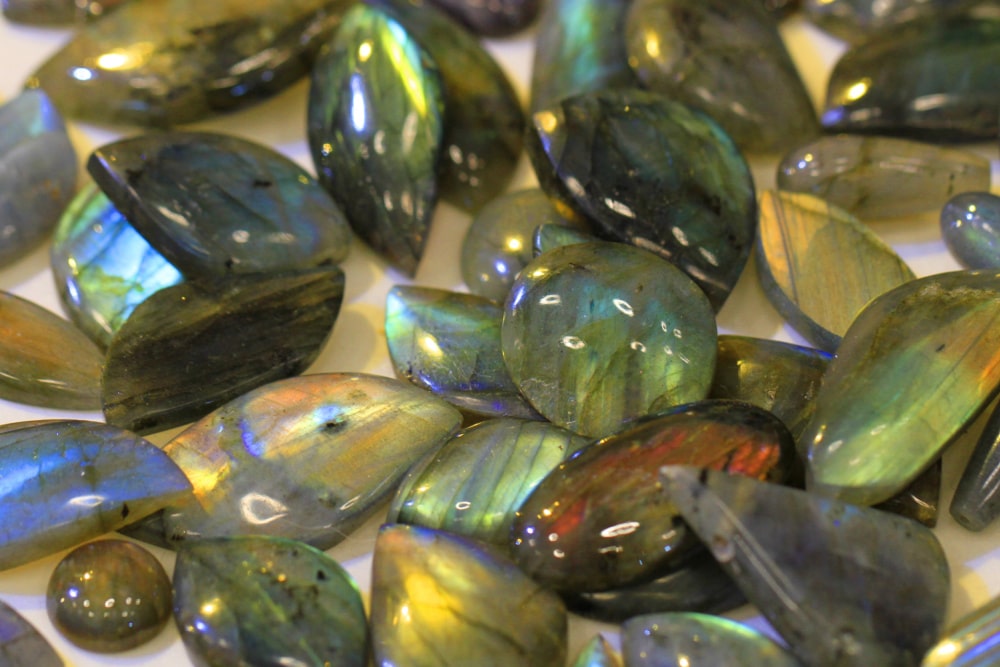 Herkimer Diamond
These clear crystals are perfect for working with your third eye chakra. They can help you to make your inner vision stronger.
They also help the crown and third eye chakras work together so that you can better understand your purpose and have better intuition. They can help you meditate more deeply and bring you to a higher level of vibration.
These crystals can help you to travel better to astral planes when you want to explore them.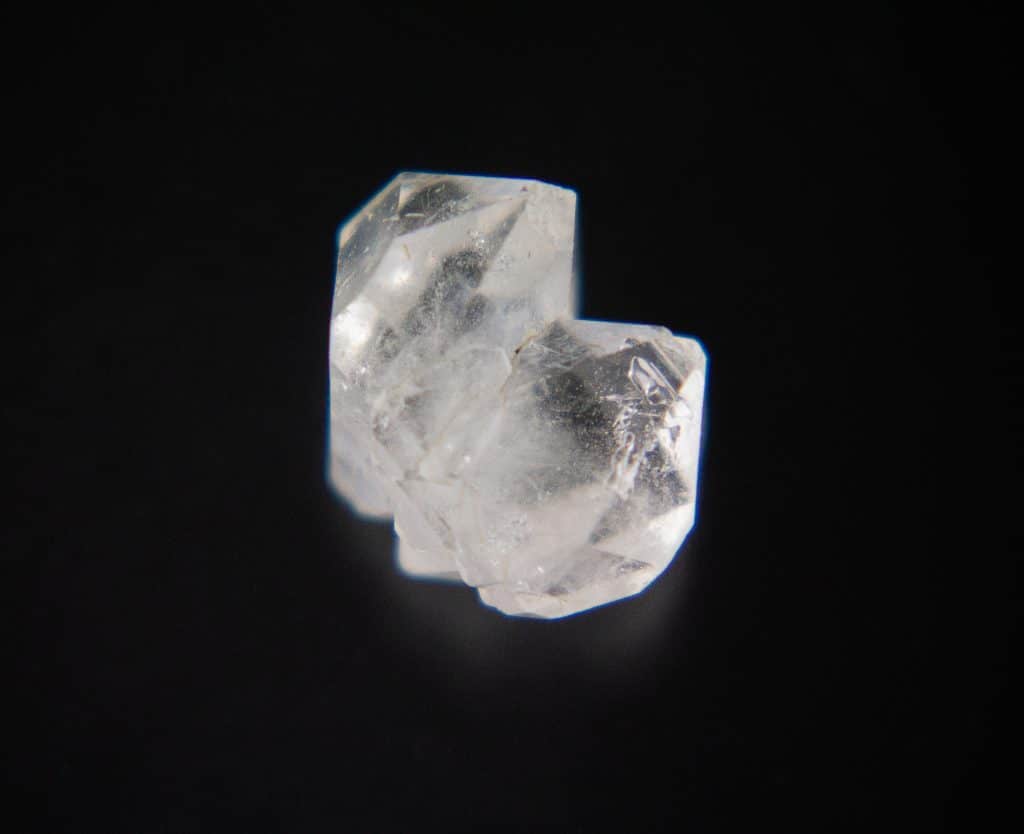 Amethyst
A highly spiritual stone, this crystal helps awaken your soul and calm your mind. When you're trying to get to a new level of spiritual development, this stone is perfect for you.
It is a tool that can allow your third eye chakra to be better balanced and more harmonious. If you have addiction problems, you can also use this stone to discover the root cause behind it.
It can help open the third eye gate so that you can use your psychic abilities to better effect. If stress and anxiety keep you from the spiritual journey you want to be on, use this stone for better calm in both your body and mind.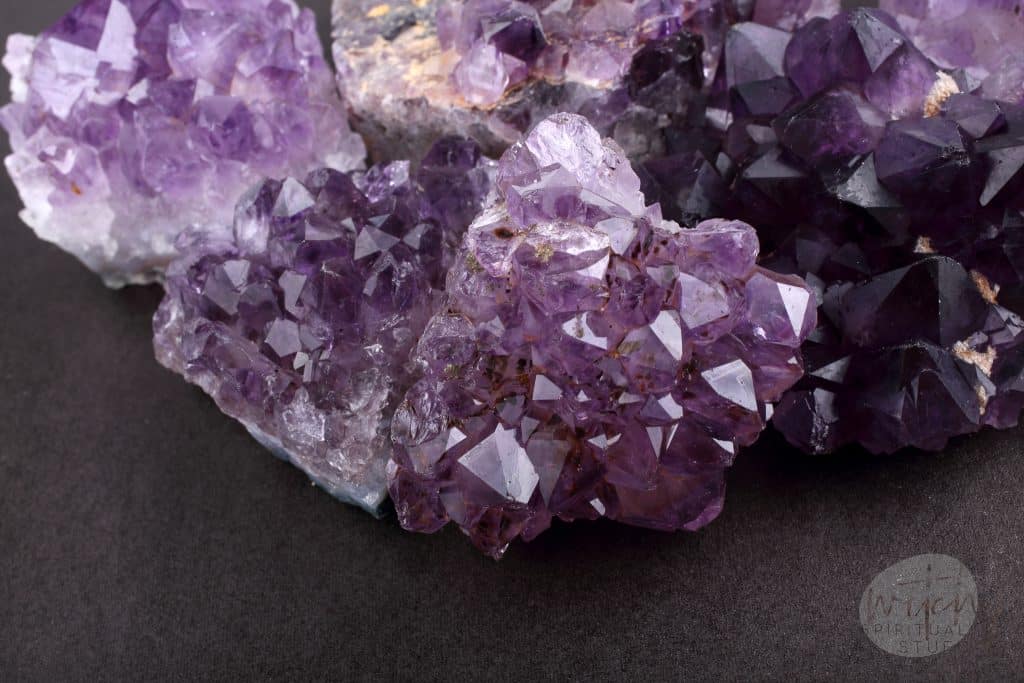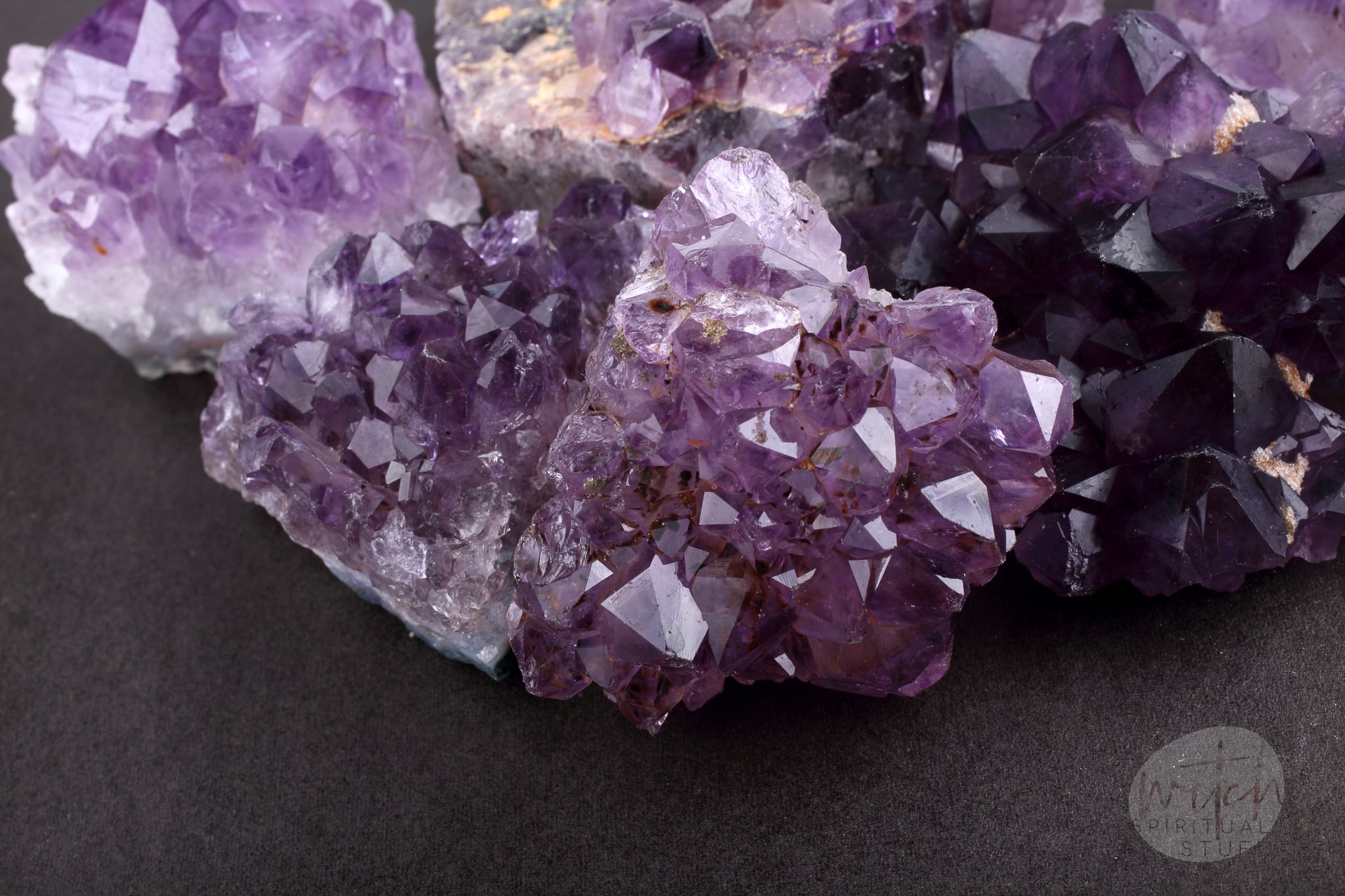 Moldavite
One of the most powerful stones for its strong vibrations and energies, moldavite is a rare stone that is great for much of your third eye chakra work. It works with every chakra, but it's well-known for its ability to open the third eye and activate it.
It can help you to connect better with the other realms. For all chakras, it can help clear away blockages so that you have better harmony and balance.
It helps energy flow between the heart and third eye chakras so that you have an understanding that's both emotional and intellectual. To have more spiritual awakenings and better understand the meaning of your life, place this green crystal on your third eye to help it work better.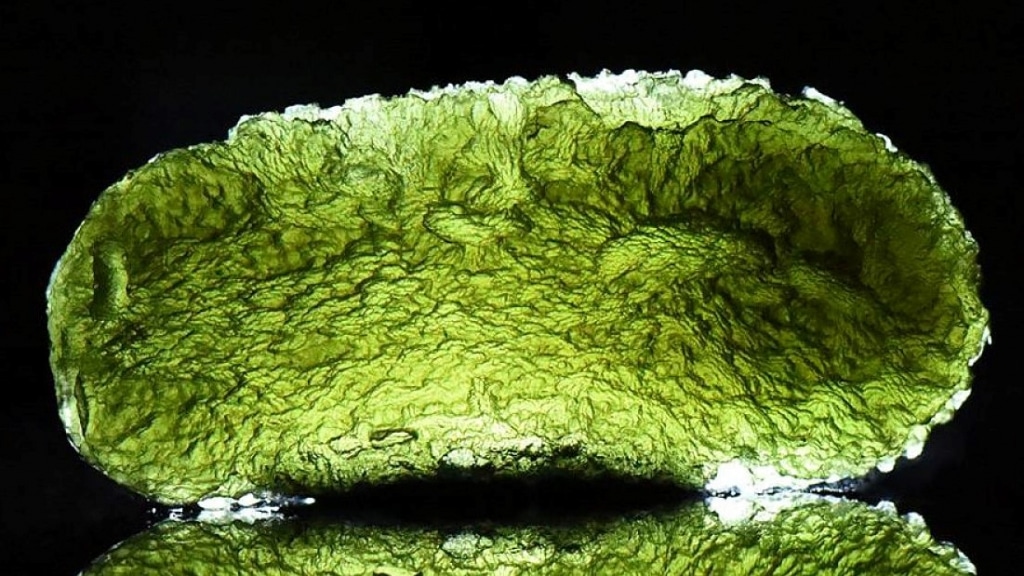 Blue Apatite
Many people are interested in their past lives, and past-life work can be difficult. Using blue apatite can help you to be more successful in these endeavors.
There are many different levels of consciousness, and this crystal can help you tap into them. It can help you get rid of the emotional pain that has been lingering and holding you back from your true potential.
If you want extra help with reaching your goals, this crystal can also help with those. Blue apatite also helps strengthen your psychic powers and stimulates your mind so that you are more successful in what you set out to do.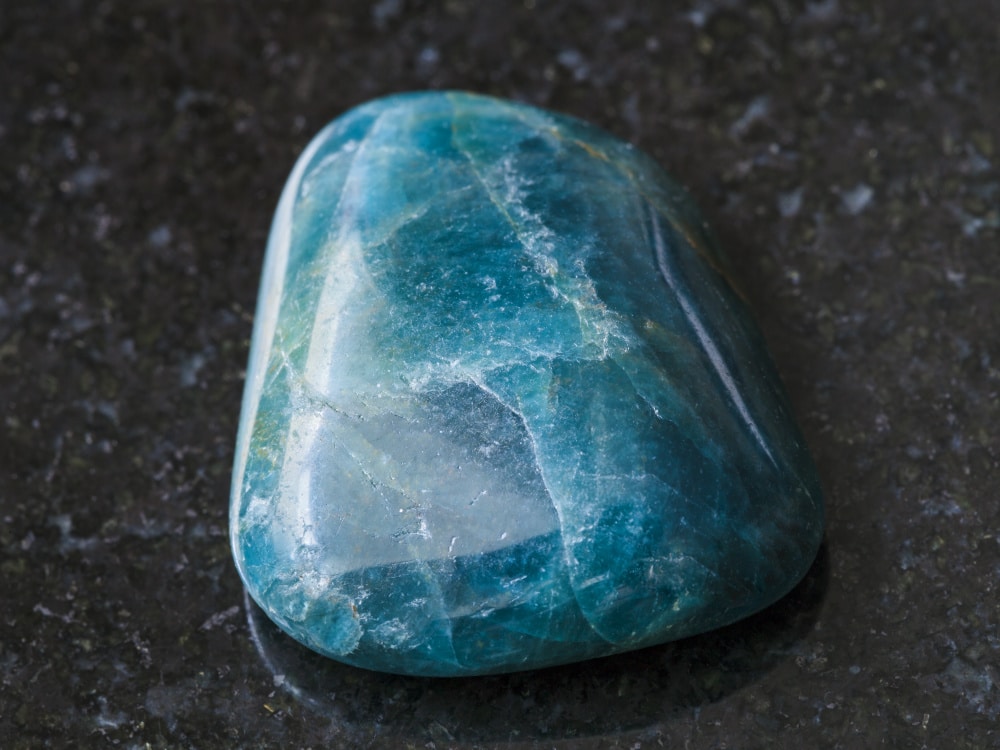 Iolite
This is a great crystal to use if you want more inner vision. It is perfect for opening your third eye chakra and clearing it and activating it.
This crystal is a gentle one, but it's highly powerful. It can help you more easily see the patterns in your life so that you are better able to make decisions and forge ahead.
When you meditate, place this crystal directly on your third eye so that you trust yourself more as well as enhance your psychic abilities. Mental clarity is important for any spiritual work that you do, and this stone can help you to think more clearly.
If you love to learn, keep your iolite near you to help the process.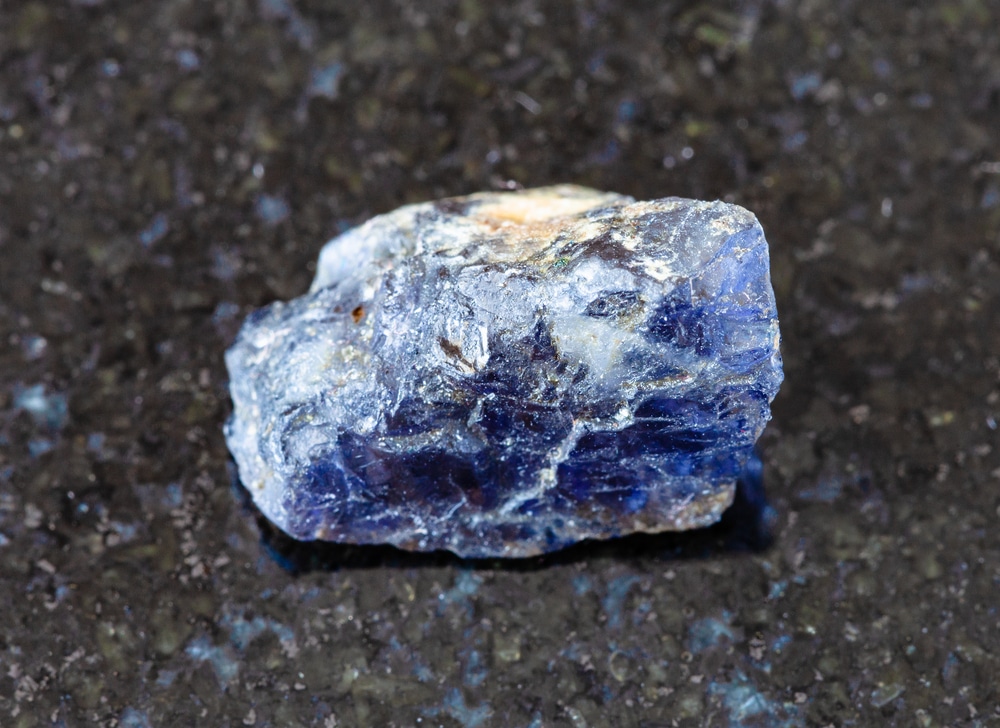 Moonstone
Moonstone is known for its many mystical qualities. It can help you to develop your psychic abilities so that you and those around you can benefit from them.
If your psychic abilities have been dampened by fear or doubt, this crystal can help to get rid of those feelings so you can better use your abilities. It helps you to accept your abilities and to be at peace with them.
You can also use this crystal to calm your mind and to have a better emotional balance so that you don't suffer from mood swings.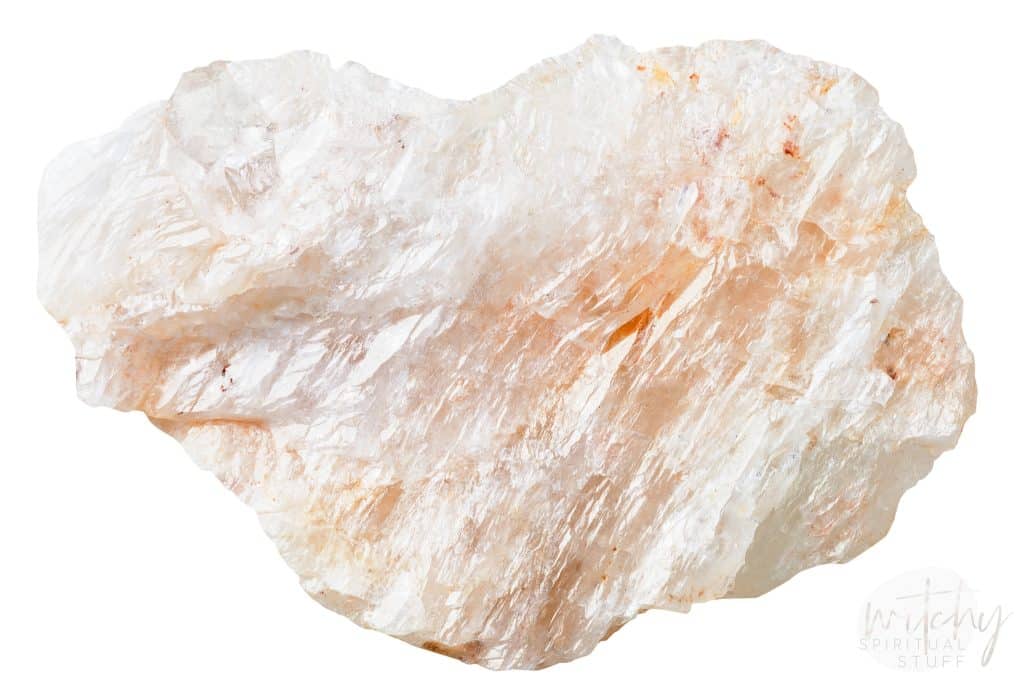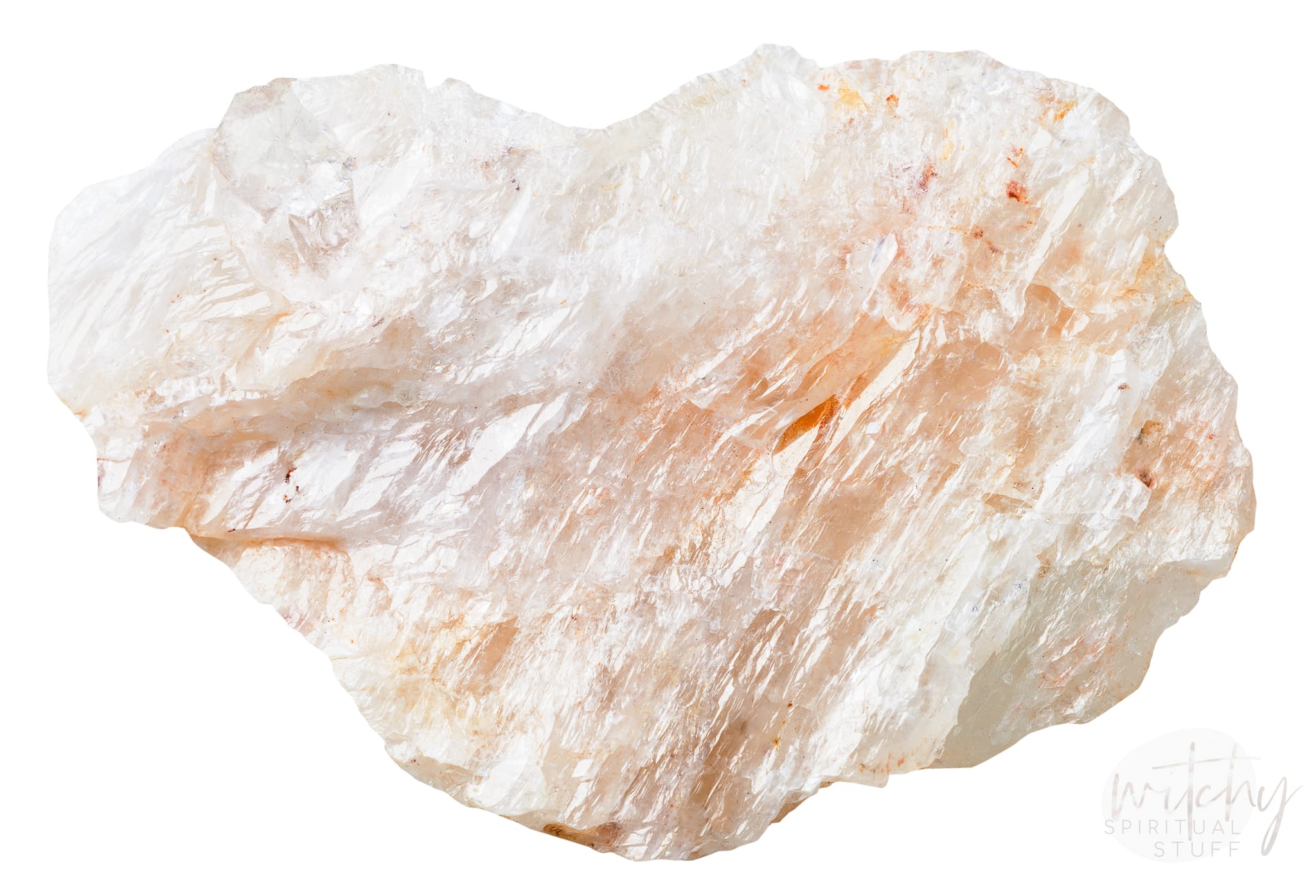 Tourmalinated Quartz
This clear crystal has energies that are both spiritual and grounding. It helps to support your third eye chakra so that you can better access your psychic abilities.
It also helps you to have more rational thoughts. It's perfect for when you need a better balance between the spiritual and the intellectual.
Using this type of quartz helps you with your spiritual growth, and it can help you to discover new insights. It's a harmonizing stone that allows you to integrate the light being within you with your shadow self for better balance and strength.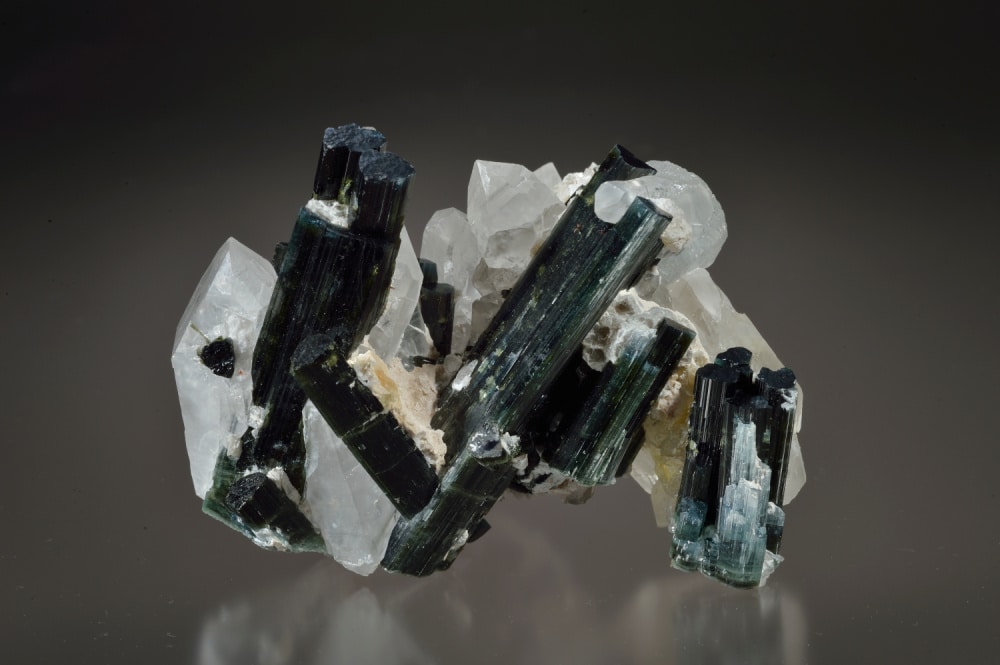 Sodalite
Sodalite has both blue and white in its coloring, and each has a different purpose. The blue hues help calm the mind while the white veins help the mind align to the higher self to help you on your journey.
It can quiet the mind so that you are better able to find inner peace with the distractions gone. It is tied closely with the third eye chakra and helps with your intuition and your spiritual perception.
It can help you to get rid of guilt and fear so that you have better trust in yourself. If you're on a journey to seek truth, this crystal can be a powerful ally in that pursuit.