You may sometimes find yourself in a relationship with someone who is not good for you, yet you seem drawn to them for reasons you can't fathom. Whatever it is, you don't have to feel stuck with this person because you can cast a spell to remove them from your life.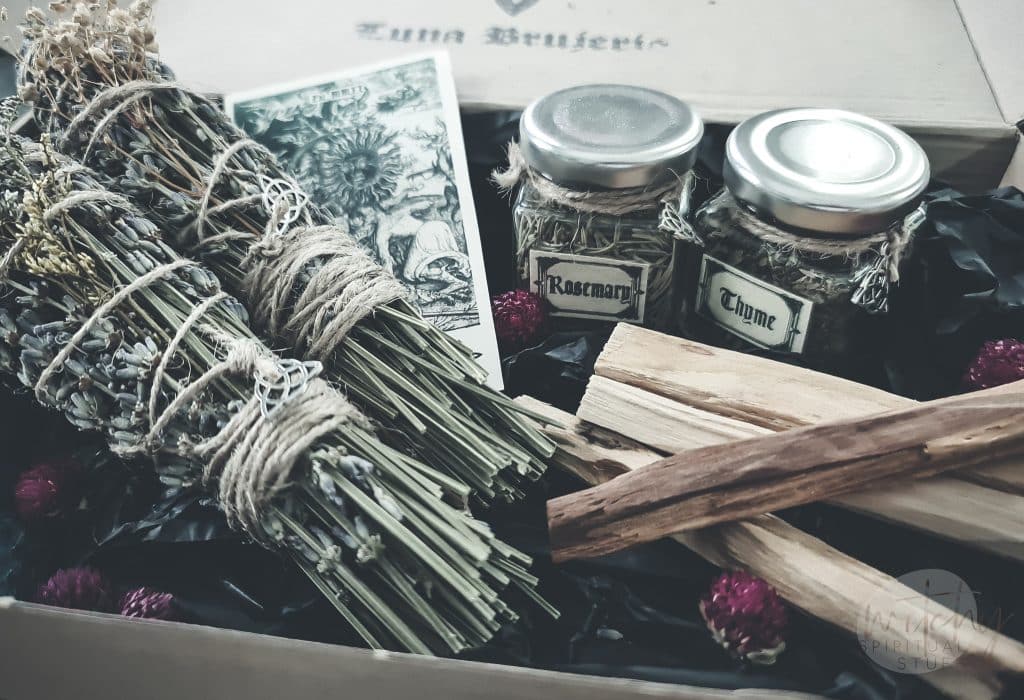 When your soul contract is finished with this person, and they're still causing you pain for no reason, a banishing spell will come in handy. This spell is useful for retrieving the peace and happiness you've lost because of this person. You can also use this to drive away those who are continuously hurting you even when you have both already learned your lesson.
What Is a Banishing Spell?
A banishing spell helps you drive away any unwanted energy from your life. This can be a habit, a person, or an entity that is making life difficult for you. When any of these no longer serve you, and you're finding it hard to move forward because of their presence, this spell can get rid of them permanently.
Bear in mind, however, that this spell is not to be confused with the intention of harming someone or wishing them misfortune. Only consider a banishing spell as a last resort, particularly if you've already made amends with the person and nothing seems to work.
When Should I Perform a Banishing Spell?
The best time to perform a banishing spell is during the waning moon — the period when it is getting darker again as the heavens make way for the return of the new moon. This moon cycle is perfect for cutting your ties with someone, although anytime is still appropriate. This is true when you're caught in an emergency, like when you're already in physical danger.
When there's no threat to your safety and you can more or less handle the nuisance, spend some time reflecting for now. Ask yourself if there's any reason why this person keeps showing up in your life and if there's a lesson you have yet to learn. If that's the case, it's better to let nature run its course.
Banishing Spells To Get Rid of Someone
When using witchcraft spells to get rid of someone, you need to examine your intention first. This ensures that your pure thought can generate enough energy needed for doing something as massive as driving someone away. Otherwise, the spell may backfire and you'll end up even more stuck with the person, creating more karmic debt that's harder to pay.
Once you've reflected enough and already feel that you're ready to banish someone, here are some basic spells for you to try:
Bottle Banishing Spell
Using a bottle for banishing purposes is very common because it captures all the negative energies from someone who means harm. Here, I've simplified the steps to this traditional banishing spell that is widely used by most practitioners:
Cleanse your sacred space with burning sage, then cast your witch's circle.
Sit inside the circle and light a black candle, focusing your intention on its flame.
Next, write the name of the person you want to banish on a piece of power, then fold that paper outward.
Add banishing oil made of lemon, chili, and garlic cloves steeped in olive oil into a bottle.
Sprinkle some black salt, which is a mixture of sea salt, charcoal, and some ashes.
Put in some stinging nettle, an herb typically used to treat inflammation.
Mix all the ingredients by shaking the bottle "widdershins" or counterclockwise.
Tear up your petition paper and place the pieces inside the bottle.
Throw in some devil's shoestring, a plant known for its long vines that help "trip up the Devil."
Shake all the ingredients and place the cork tightly on the bottle.
Finally, charge the entire bottle over the black candle flame as you envision your petition being fulfilled.
Cord Banishing Spell
These are the steps to another go-to banishing spell of mine, which allows me to bind my thoughts to a string, then release them with intention. This is a quick way to burn all toxic energies around you, including the people who are constantly bringing them to your sacred space:
Tie a knot in the middle of a string while visualizing the person you wish to banish.
Continue adding knots to the string as you bind the person from causing you further harm.
Light a black candle and stare at the flame, visualizing the person gone from your life for good.
Say these words out loud as you burn each knot you've formed: "To these knots that bind, cleanse my soul and mind. Bind this person, and leave no trace. Let their presence forever be erased."
Take a deep breath and say a silent thanks to the Universe for allowing you to release this person from your life after completing their purpose.
Pinch out the candle to pay your respect to the fire energies that are now at work to manifest your wish.
An Alternative To Removing a Person in Your Life
You don't always have to use witchcraft spells to get rid of someone, though. I personally believe that every person who shows up in this lifetime is there for a reason. Whether they make your life easy or difficult is out of the question, just know that they're there to teach you something really valuable.
This is why I want to discuss an alternative to a banishing spell, which is just as effective. Not to mention, it reduces your risk of incurring any more karmic debt, further tying you to that person.
Rather than cast a banishing spell, why not choose an empowerment spell to help you heal from all your self-doubt and insecurities triggered by that person? It's all about changing the way you evaluate your situation. What better way to move past an unfortunate life situation than by removing negative thoughts that are hindering you from living the life you deserve?
To Wrap It Up
A word to the wise when using witchcraft spells to get rid of someone — cast responsibly. Remember that you can't always use them every time an annoying coworker shows up, or you simply don't want to deal with that nosy aunt of yours every holiday season. Always ask yourself why you need to do this in the first place and whether you truly, absolutely need it.
For more interesting discussions on spellcasting for beginners, subscribe to my channel to know more about how to improve your practice as a new witch!